ANIMALS KILLED BY PEOPLE WHO THINK THEY ARE BRAVE
ANIMAL PARTS SOLD TO DEALERS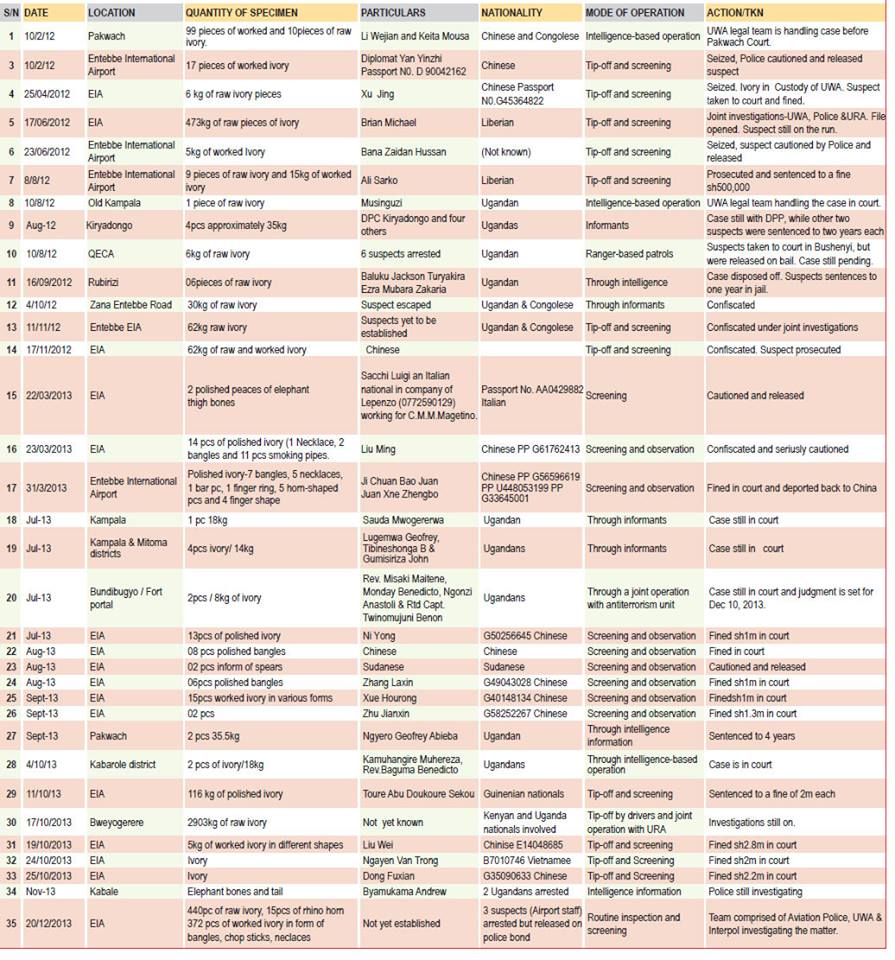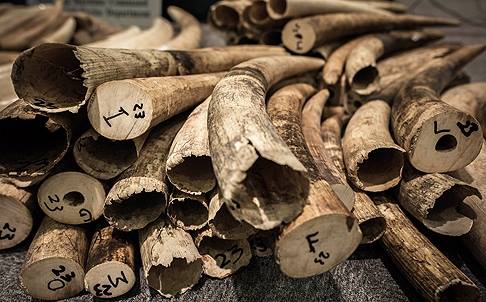 NUMBERED TUSKS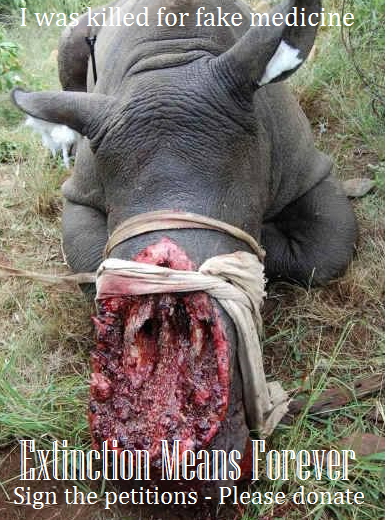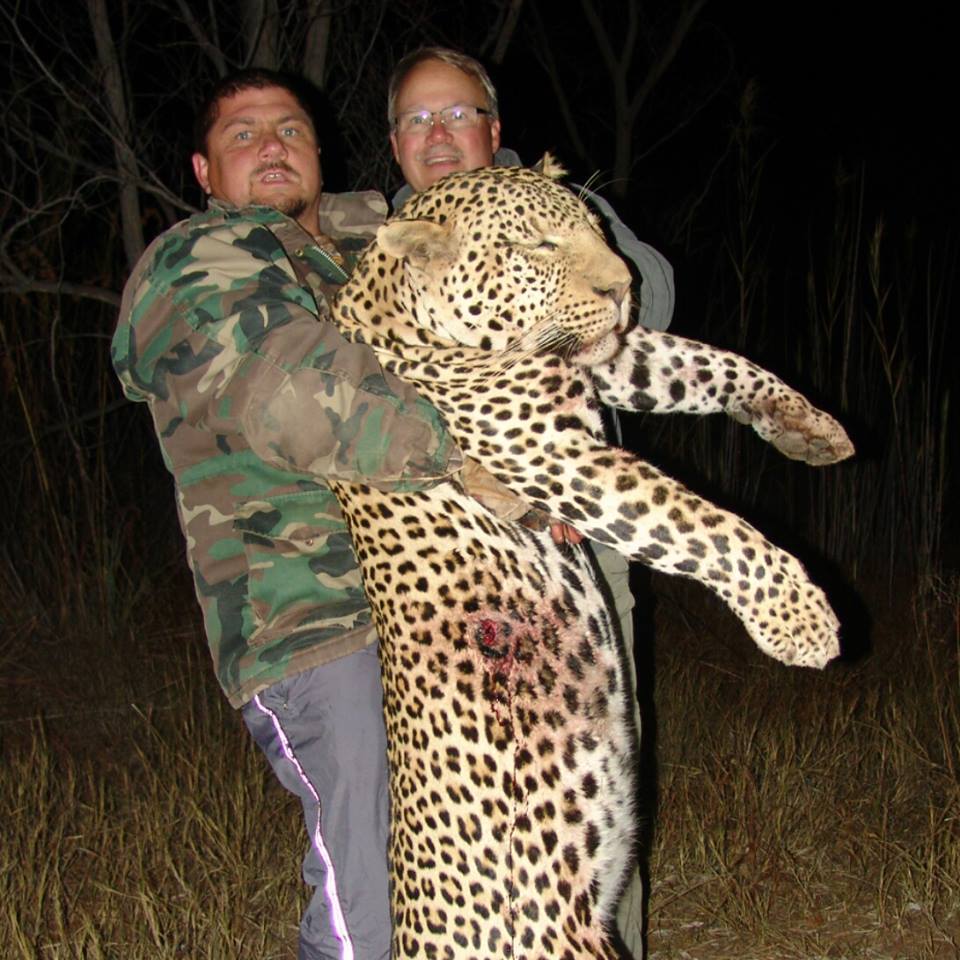 BRAVE MEN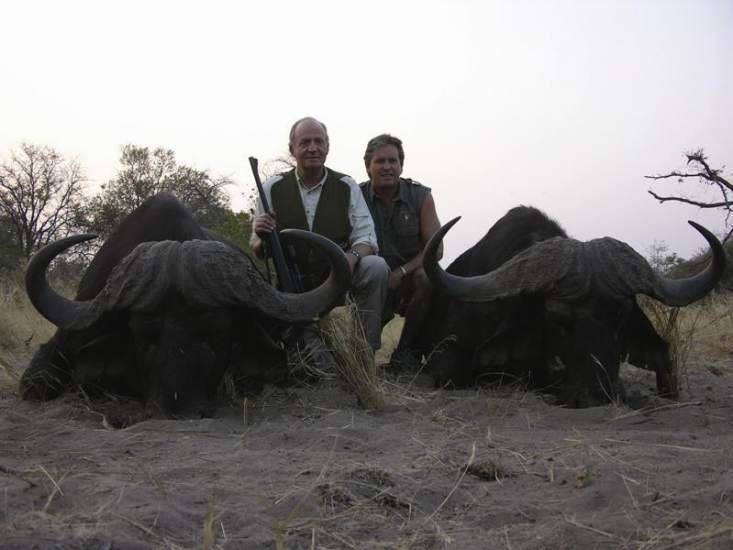 DEAD BUFFALO
2013 an influential European King HRH Juan Carlos I of Spain the country that I the second


Environmental Director originates from

decided

that he was going to use the services of http://gothunts.com/hunting/cape-buffalo-hunting/

Before reading any further - this is the man that states Spain has NO money and is in serious debt

to the US and UK.

We don't just print on any hunters - we publish theentire lot of them shaming them and their

disgusting habit. I myself completely forgot about this hunt however was reminded by an Espana supporter yesterday -
I have since, with the help of our External Affairs Department, now located all huntsmen, guides and media and press that only showed

briefly on this hunt that was soon the following days toilet roll.

Press - http://www.canarias7.es/blogs/bardinia/2009/07/el-hombre-la-luna-y-el-rey.html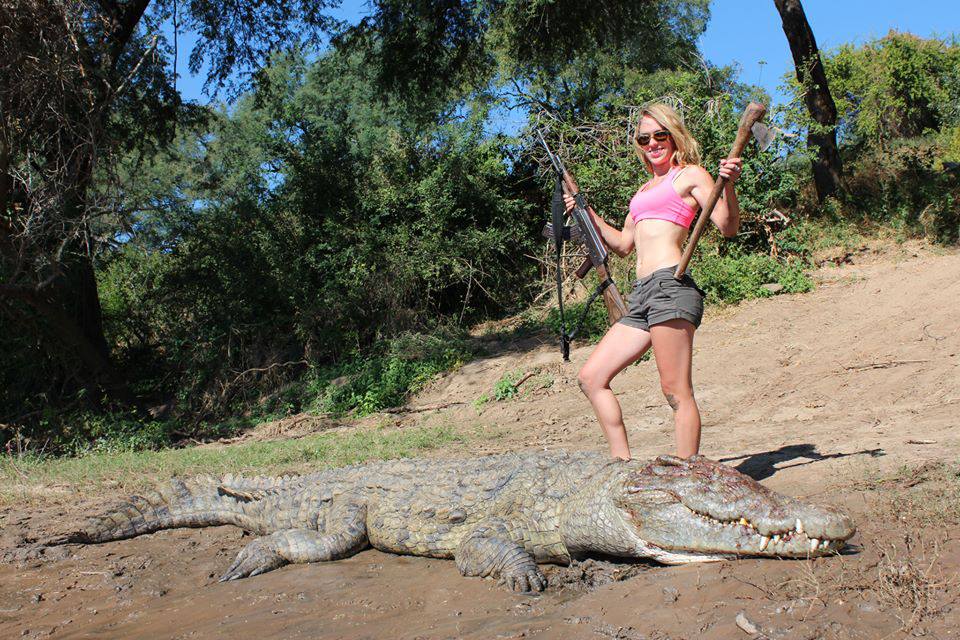 DEAD CROC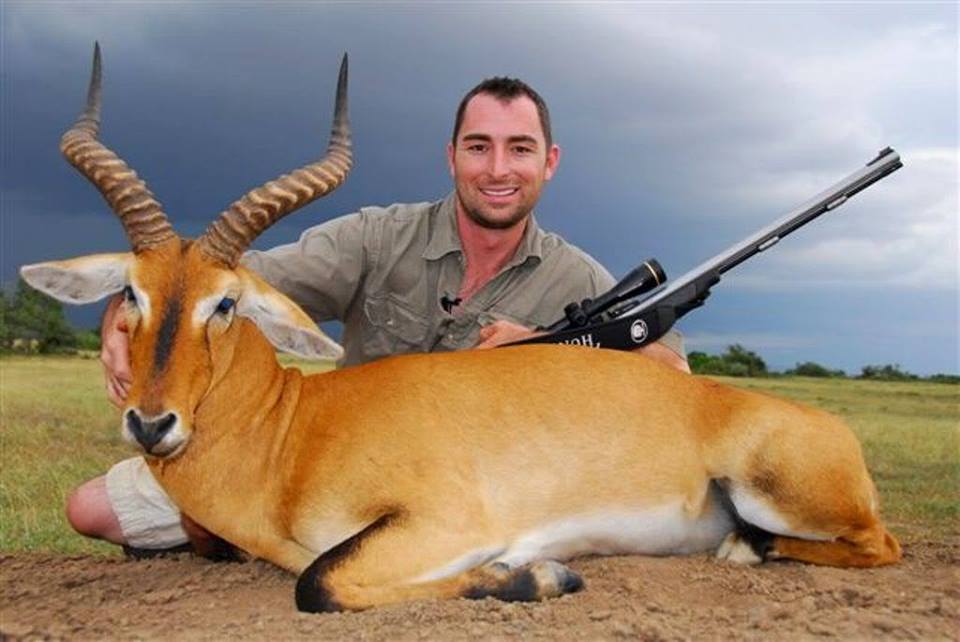 THIS IS A DEAD DEER
IT IS NOT POSING FOR THE PICTURE
So this is the hunter who apparently who won the bid at the auction at the Dallas Safari Club this weekend ~

Corey Knowlton is his name. He forked out a mere $350,000 which equates to (R 3,762500.00), to kill a critically endangered Black Rhino under the farce of 'conservation' ~
Proceeds to go to the Namibian Government for now. We would love to see how this money is spent. Every cent of it ~...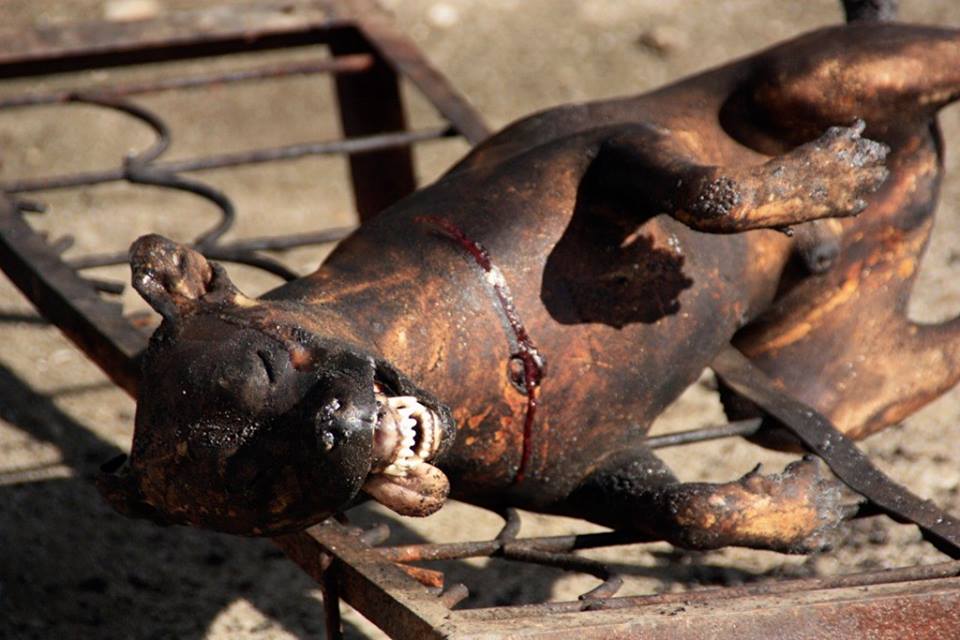 THIS DOG IS REALLY DEAD
AFRICA: NAMIBIAN DOG MEAT FARMERS: Namibia is housing dog farms in it's northern region, where "certain breeds of dogs are raised on [dog] farms and slaughtered for their meat. When your neighbours hear the dog's screams and cries , they know there will be dog meat the next day, so they invite themselves over," said local woman Kuku Kanyonti KaSilas, who calls dog meat a relish.
KaSilas, from Oniipa says she keeps four breeding female dogs at her farm and each breeding female is expected to produce two litters a year [each], of around six puppies per litter.

In other words: KaSilas expects to bludgeon around forty eight puppies a year [at least] or the breeding females would probably slaughtered too and replaced with younger breeding dogs. KaSilas says most puppies are killed between three and six months old, depending on the size and the breed of the dog.

"The whole point is to club [the puppies] to death when they are nice and fat, but before they are old enough to eat the chickens on the farm or steal the eggs," said KaSilas.
"I don't feel inhumane about the process at all. You are raised seeing people doing it and it becomes a way of life, trust me, no one complains when there is dog meat" said a defiant KaSilas.
A large number of Namibian people have pet dogs and consider eating dog meat disgusting and socially taboo, but in the Oshikoto region, the Ovandonga people embellish their love of eating dogs by claiming it's a cultural tradition that dates back years before Namibia's Independence.
They also claim pet's are never eaten, but there is documented evidence of Namibian pets being stolen by dog snatchers for slaughter and consumption. In Namibia, there is no law against selling and serving dog meat.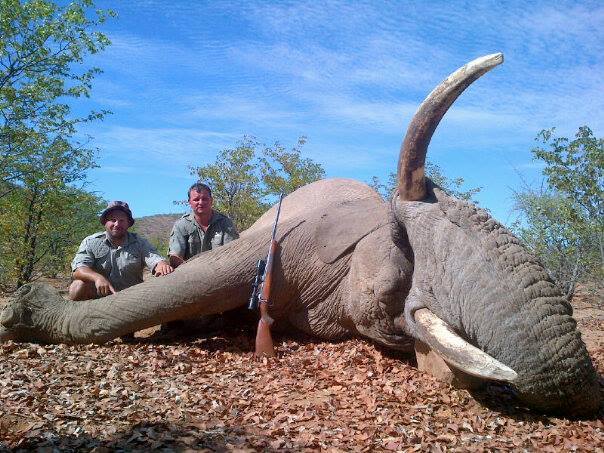 Every 15 minutes we lose one of these magnificent beasts all to fund blood ivory.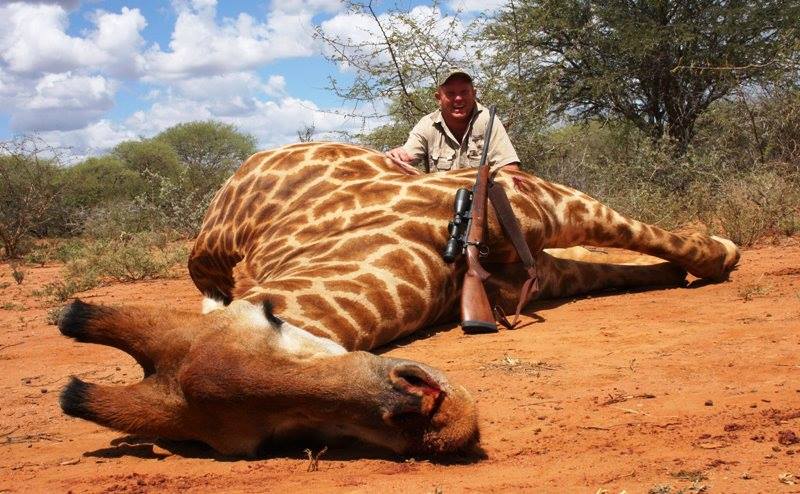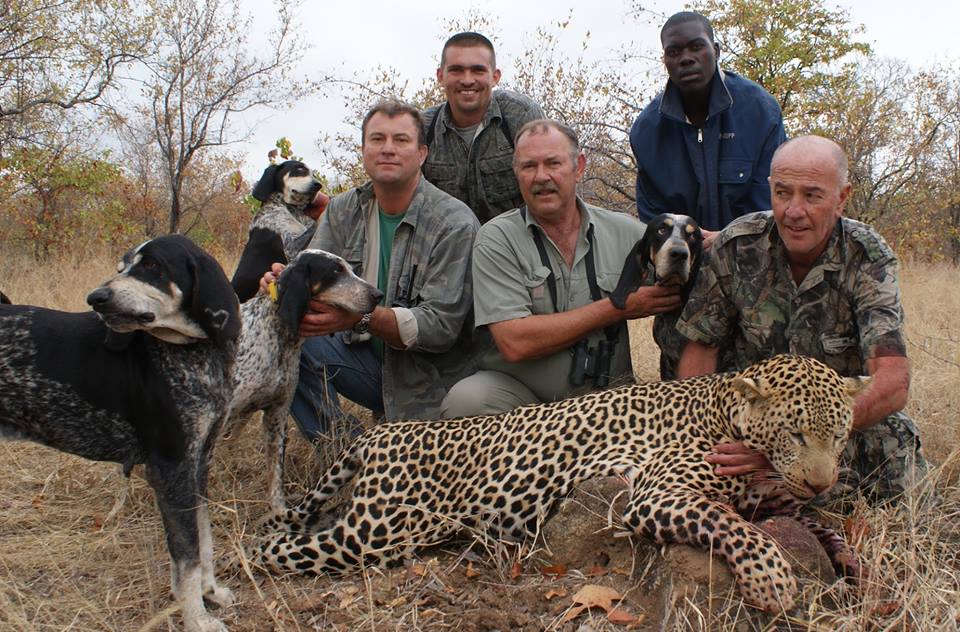 The SPCA South Africa has not convinced us that hunting with hounds is monitored or controlled in someway that will not inflict more cruelty to the animal the hunter[s] are hunting.

When hearing or viewing comments such as this below we just know hunters are violating every rule in the book.

"Ever tried to mentally get ready for a hunt where you might be the hunted, Not to mention the fact that your goal is to find the biggest meanest nastiest man/livestock killer you can find".....

And here is why,

That "problem animal again" keeps showing its ugly face in the hunter fraternity. Problem humans more like.

Baited leopard hunts have been on the increase over the African continent for some time now.

The HUNTER;

Here (Hunters) extract on hunting a typical hound hunt.

Problem leopards are known livestock killers and whatever else they can get their hands on including people I suppose. A typical day of baiting involves checking previously baited sets, re-baiting if necessary, and checking out areas for new tracks. The idea is to set up a blind over a bait that has been hit by a large male and hunt there in the evening after such a hit. Namibia, the Khomas Hochland region specifically, has few large trees and no leopards that know what a tree is anyway, so the baits are set under brush in canyons and ravines that the leopards use as travel ways. While I was in Namibia, a rabies epidemic was decimating the local kudu population so meat was plentiful for the cats during my visit so the revised plan was to hunt with bait for the first six days, then call a hounds man in for days 7 through 10 if necessary. By day six, we had seen plenty of leopard sign, lots of large male tracks, but the baits weren't working due to the kudu rabies issue, so the decision was made to call in the dogs for day seven. The area was loaded with leopards. The leopards unfortunately were full of kudu. More specifically though we were after only one, "the monster". He was a known cattle killer. The rancher/farmer where "the monster" roamed hated this animal. By his count over 50 head of cattle during a three year period had been killed. This leopard was bait shy and despite over 2 and ½ months of attempted baiting this guy would only stroll by the sets and leave. He had apparently been the victim of a trap experience but survived it to remember what not to do in the future. And there were other attempts on his life so this was not going to be easy.

The night before our hound hunt, as we finished a wonderful dinner outdoors, a leopard roared in a canyon not far away. Talk about a spine tingling bit of foreshadowing! Now this is the part where "mental preparation" comes in to play. The fact of the matter is, you can't do it! You cannot get mentally prepared for this. Sitting in a blind late in the afternoon or evening is one thing. Chasing an animal with a pack of hounds is quite another. The main difference in the two hunting techniques is that with baiting, you are attempting to kill a totally unsuspecting animal. With the dogs, he is mad and looking for a way to even the score. The leopard wants to get at anything he can and the one thing I was told is that if he sees you, he will charge. Therefore, the plan is to have a sufficient number of skilled dogs to keep the leopard busy and distracted. Additionally, they along with their handlers must get the leopard in a position so you can make the shot without injury to a dog. Lives are at stake here. So with the roar of the leopard and knowing the potential circumstances that I faced in the morning a restless night's sleep ensued. The fact of the matter is I did not sleep a wink!

The next morning came early fortunately. I was awakened at 4:00 AM, given some coffee and off we went to the land of the big track. We met the dog owner, Roy Sparks, and his crew at about 6:30AM, drove a short distance to the ranch, picked up the ranch owner and began our search for fresh spoor. In tow were 15 very good proven dogs, blue tick hounds, blood hounds, wire haired terriers, mutts, and even a Jack Russell terrier named Oscar. We searched every canyon and ravine where his track had been seen. We were running out of scent finding time, and at 10:15 moved into a highly remote area of the ranch, one that had not been visited by even the owner in years. The trackers checked the canyon and "bingo", a fresh male and female track! Seven of the fifteen dogs were put on the spoor along with the handler, my PH, and several trackers. I stayed behind with Roy and the remaining 8 dogs to bring them in when the leopard was found. This was not long. Within 15 minutes the dogs had him and off we went. After an exhilarating fast paced hike over a ridge and into the canyon below, Roy and I arrived in time to have the "monster" double back through the trackers and other dogs. At bay, the job of not hitting a dog and getting the leopard began.

Fortunately, I did get this leopard without incident to human life. Unfortunately however, before I arrived, the leopard did to one of the hounds what they are so good at, swiping at the dog with his powerful paw. With one flip of his massive paw he ended the life of a younger inexperienced but up and coming hound. Lady, lasted a while but in the end we buried her in a dry stream bed in a beautiful setting. Sad as it was, the end had finally come to a true problem animal and thanks to Lady and her mates it happened very quickly. I cannot describe the emotions that flowed that morning. Elation over finally taking the "monster", and the despair over the loss of a hunting partner.

One leopard dead and one hound dead too.

Hound hunting has sparked controversy all over South Africa and Namibia. In reality its no different to that of the banned fox hunting in the United Kingdom. Its cruel, unethical and bloody barbaric. The animals hunted are maimed, undergo much stress and are frightened senseless. Before being shot dead by hunters. This is not always the case though in South Africa or over the borders.

Since 2001 hound hunting in South Africa has been the craze. The SPCA quoted to us "the hunting of leopards using hounds are regulated by permits issued by Nature Conservation. By their laws the dogs are only allowed to be used to flush or track a wounded animal, thus no contact between hounds and the hunted are allowed. All leopard hunting thus requires a permit issued by the relevant Conservation authority".. That's what the SPCA state.

International Animal Rescue Foundation's Environmental Investigations Department was offered today the chance to go hound hunting over the border in Botswana. When we questioned the (PH) his answer was more or less the same as that of the SPCA's. However he quoted that if we really wanted to hunt with hounds the old fashioned way then (Botswana is the location). This has now sparked anger and again prompts concerns that corruption is rife inside hunter world South Africa where you only pay an extra few hundred Rand to obtain the so called thrill of a lifetime.

Zimbabwe has banned hound hunting - a country from which abuse is rife. Why not South Africa?

EVEN THE LADIES GET INTO THE ACTION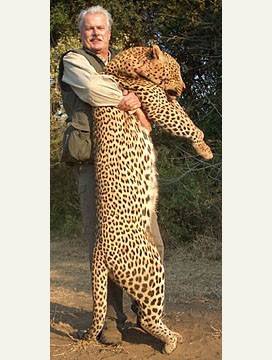 When a man wants to murder a tiger he calls it sport; when a tiger wants to murder him he calls it ferocity.
George Bernard Shaw
THIS IS NOT THE SAME LEOPARD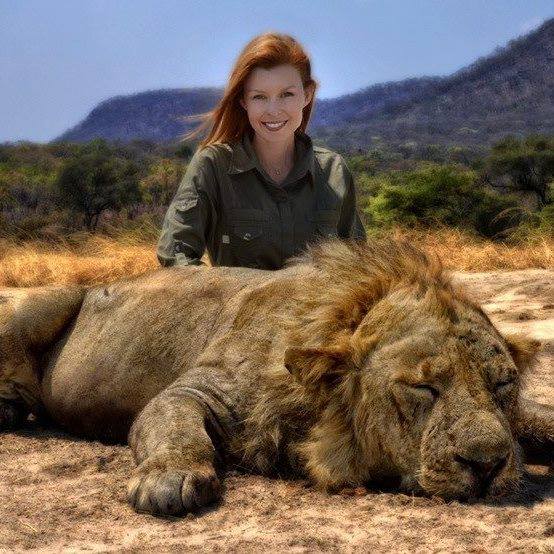 PRETTY LADIES LIKE DEAD LIONS?
Married to Corey Knowlton

Like husband like wife

Husband - https://www.facebook.com/corey.knowlton1
Wife - https://www.facebook.com/amber.knowlton.1?fref=pb&hc_location=friends_tab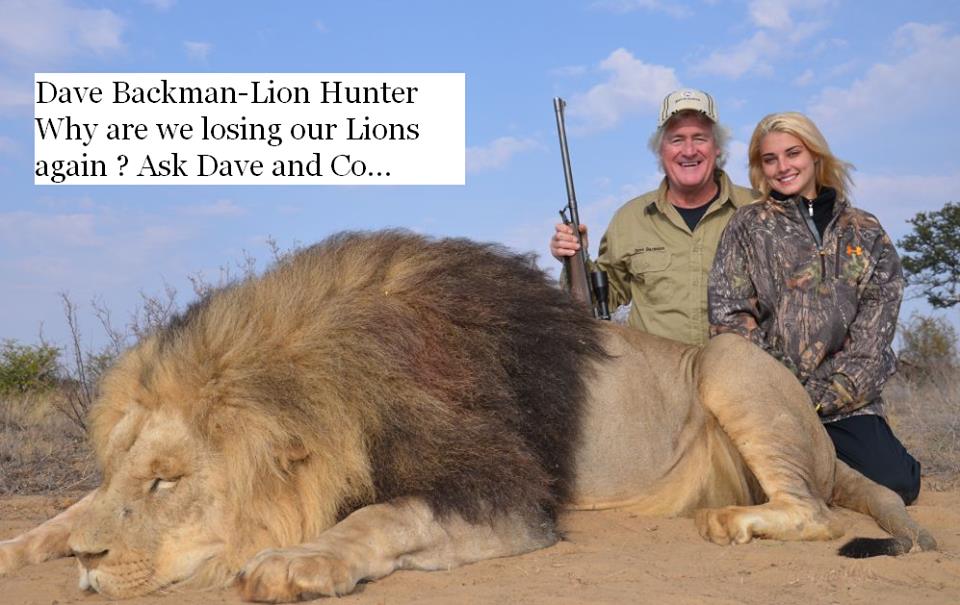 Dave - Please explain to us why we are losing our Lions again? WHY are you selling Lion bones to Asia for?

Ahh yes.. Your supporting the trade in wildlife parts.. Hence why the Rhino and Elephant is being poached.

Lion shot dead December 2013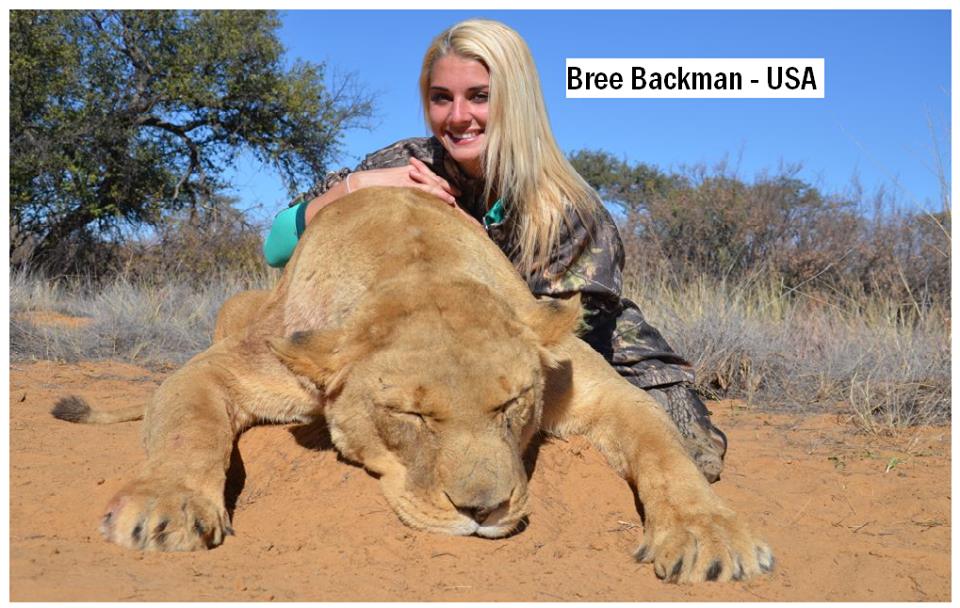 THIS MOMMA LION WILL NEVER HAVE ANOTHER LITTER OF CUTE LITTLE BABIES
Why do women kill?

Meet Bree Backman (Another one of DSC's fiends)

Legend has it that women are to frightened to kill an innocent animal. That is not the case as we all know. Here Bree Backman loves not just to pose smugly with this amazing beast, she shot it dead only months ago all for fun, now erected on on her wall of fame.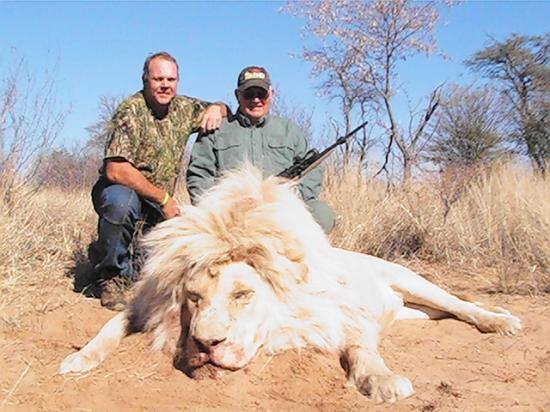 "For as long as men massacre animals, they will kill each other. Indeed, he who sows the seed of murder and pain cannot reap joy and love" --Pythagoras.

Timbavati white Lion - a rare species located within the Timbavati region of Southern African next to the KNP.

Murdered by Mr Hall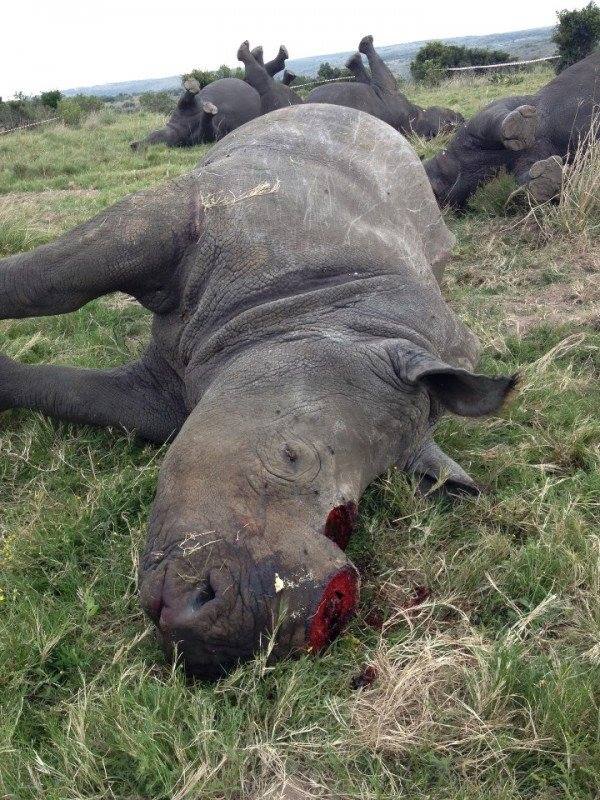 DEAD AND MUTILATED - TUSKS REMOVED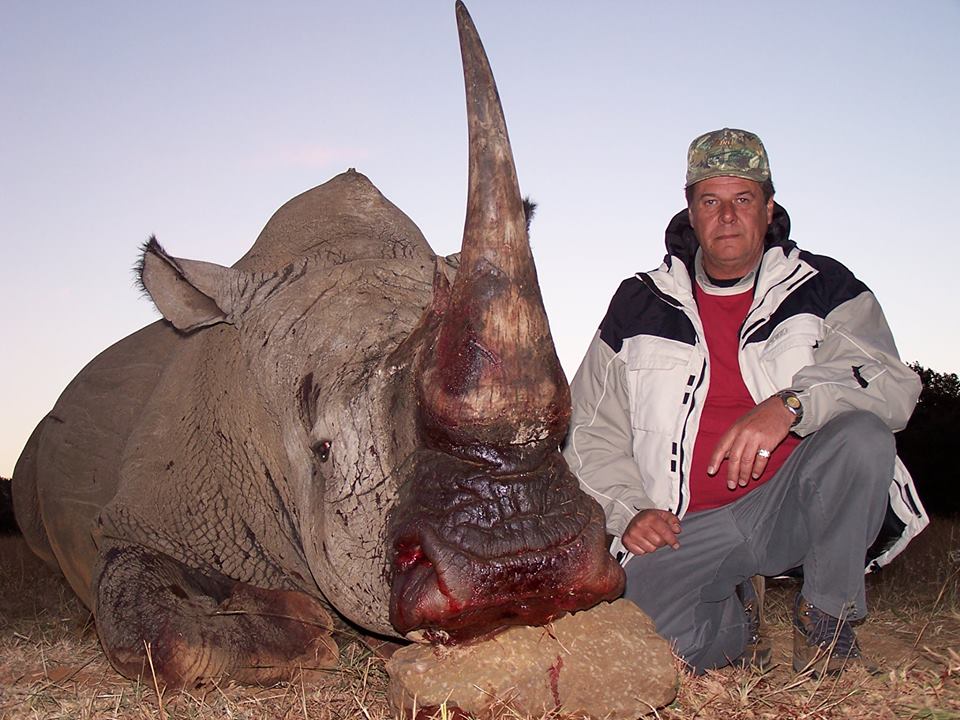 DOES THIS GUY LOOK PROUD?
WONDER HOW MUCH HE HAD TO PAY TO DO THIS AWFUL THING TO THAT BEAUTIFUL ANIMAL?
On January 11, 2014 at the Dallas Convention Center in Dallas, Texas, they will be auctioning the rights to kill an endangered Black rhinoceros and are declaring this hunt a "heroic conservation" effort, the Dallas Safari Club and its supporters are attempting to deceive a gullible public into believing this hunt isn't simply the slaughter of a rare species of rhino.

We'll be monitoring DSC so called conservation funding and just how many "thousands" of Rhino this money made from the auction will make. Lastly but not least we are annoyed that a plane load of South African hunters traveled to America of which it has been noted (name left out) one particular South African will be bidding at the auction to take down this Rhinoceros.

According to Louisiana conservation attorney John J. Jackson, who said he's been working on the auction project with federal wildlife officials, the hunt will involve one of five black rhinos selected by a committee and approved by the Namibian government. The five are to be older males, incapable of reproducing and likely "troublemakers … bad guys that are killing other rhinos," he said.

These animals are farm-raised around humans and cared for by humans only to be killed by rich hunters in what has been coined as "canned hunts." This is simply a method that allows them to farm more for harvesting later.

This auction is nothing more than abuse of Africa's natural resources to the highest bidder. No ethical or moral motive drives the hunt club's actions. What DSC touts as conservation, we label destruction of a nation.

The DSC lawyer's statements are shockingly arrogant and factually incorrect. "This is advanced, state-of-the-art wildlife conservation and management techniques," Jackson, a Metairie, La.-based international wildlife attorney, said Wednesday. "It's not something the layman understands, but they should. This is the most sophisticated management strategy devised," he said. "The conservation hunt is a hero in the hunting community."

Yes he is correct–the hunt may be a hero in the hunting community. But it has no conservation value other than the additional killing of rhinoceros and other species by rich Americans. This guise of "conservation" is not new but seems to be the only justification the group has.

The individuals who participate in these hunts are rich Americans and Germans-typically millionaires who could very simply donate towards the care and keeping of endangered species rather than killing them. If this club wants to be seen as 'heroes,' and it has such a concern for conservation, it could easily petition its rich members to save these animals by donating money, to be used towards conserving the species.

So we continue to ask–how is handing over a sum of money for the rights to kill an animal that is nearly extinct the most sophisticated management strategy, when most South African countries are banning Trophy Hunting?

We had to somewhat laugh when reading this statement below made by many hunters internationally and within OUR rainbow nation.

We thank God everyday of our lives for the splendour and the beauty of our precious dark continent, called Africa! We are proud to be hunters, were taught to protect, to cherish, to love and to savour the beauty of God's creation. We sow more than we harvest, invest more than we take, and develop more than there ever used to be. We use hunting as our 'paypal', for conserving, protecting and developing our natural resources.
"Real Hunters know this, if we don't plow back, develop, protect and invest in, we will not have a better tomorrow".
It will be lost to our grandchildren, the generations to follow, and all this, because of man's greed…

Take time to digest this please. In the mean time the "problem child" will end up looking like this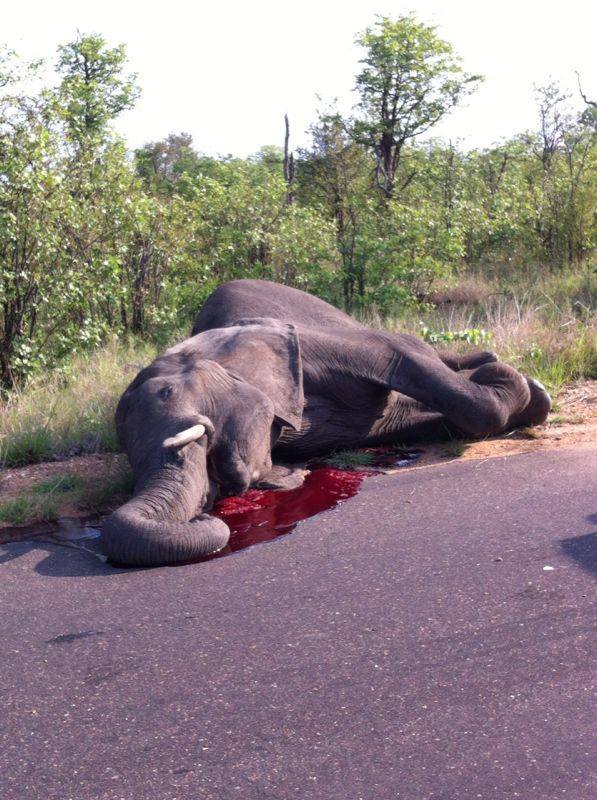 NO! NOT HIT BY A CAR!
I GUESS IT TAKES TWO?
King Juan the I

SPAIN IS IN DEBT APPARENTLY..

2012-2013 leaving out Russia from which President Vladimir Putin invited / allowed him and fiends

to hunt x3 bears in the most horrific manner -

We will not print the pictures. We've left the price hunt off from Uraguy and Brazil too.

Africa


1. Lion hunt - 23,000 Eur

2. Cape buffalo 45,000 Eur

3. Elephant x 1 56,000 Eur

4. Cheetahs x 6 over 150,000 Eur

5. 1 White Rhino - 67,000 Eur

This is just Africa

Meet the Spanish King a man that quotes the country is in DEBT!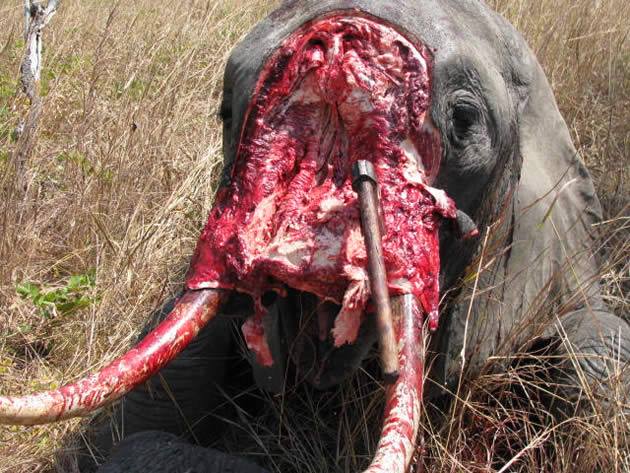 THATS WHAT HAPPENS AFTER THE OUTING
WHAT A TRIP TO AFRICA IT WAS!!!!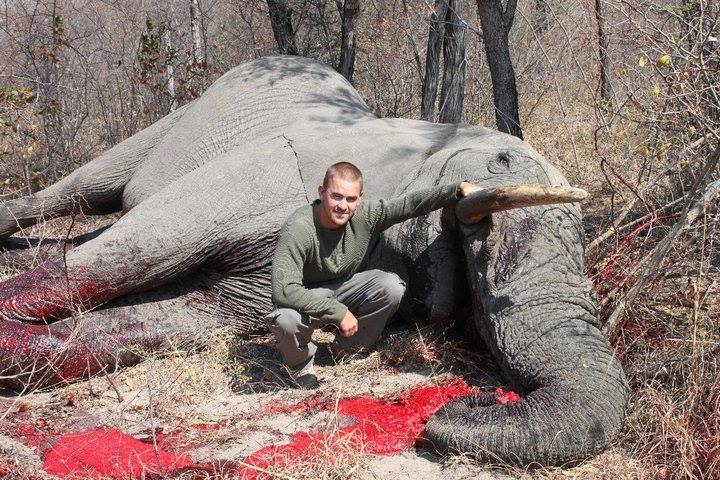 EVEN BOYS DO IT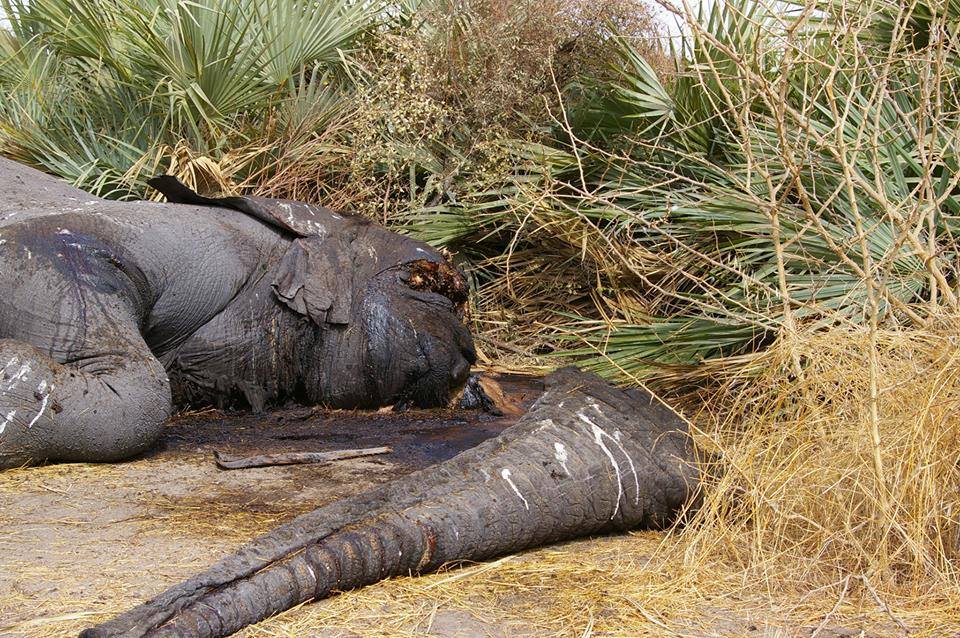 WONDER HOW THAT HAPPENED
THINK MAYBE HE TRIPPED AND FELL AND HURT HIMSELF?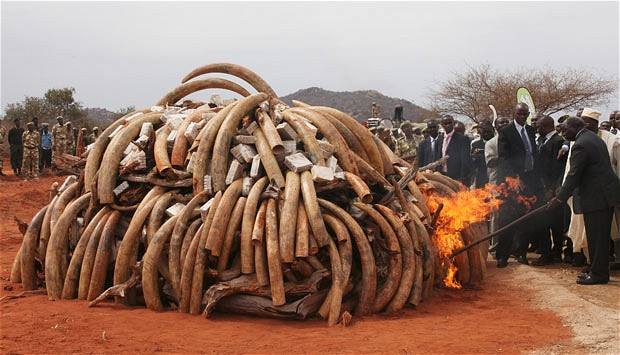 HOW MANY ELEPHANTS ARE WANDERING AROUND WITHOUT THEIR TUSKS?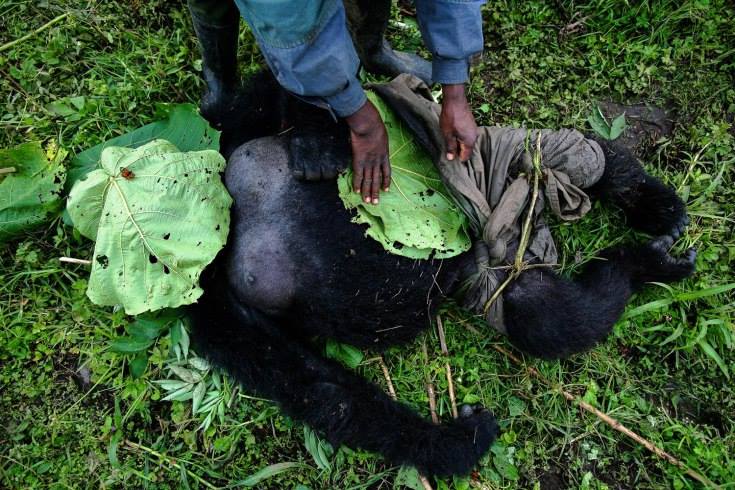 THIS MAN IS ACTUALLY TRYING TO SAVE THE LIFE OF A WOUNDED MAMA APE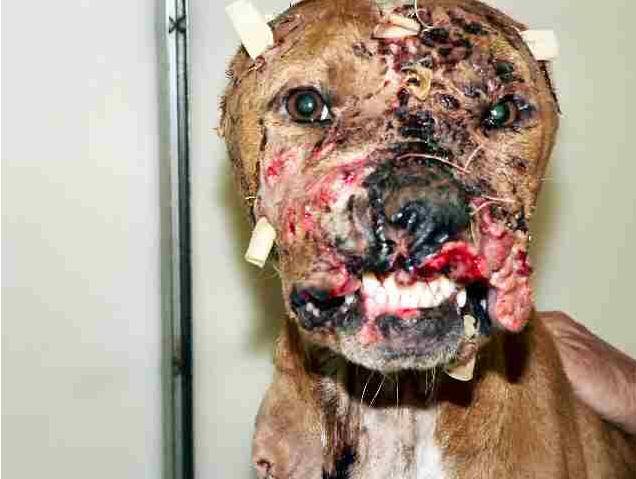 THIS DOG WAS PUT INTO A DOG FIGHT TO GAMBLE OVER
THEY EXPECT HIM TO DO IT AGAIN!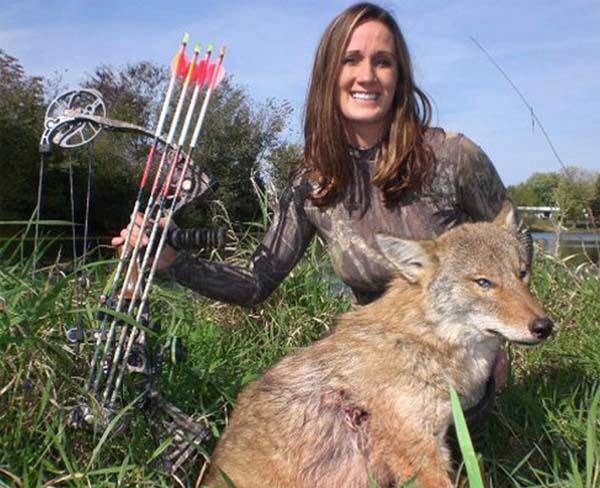 THIS WOMAN JUST KILLS FOR THE FUN OF IT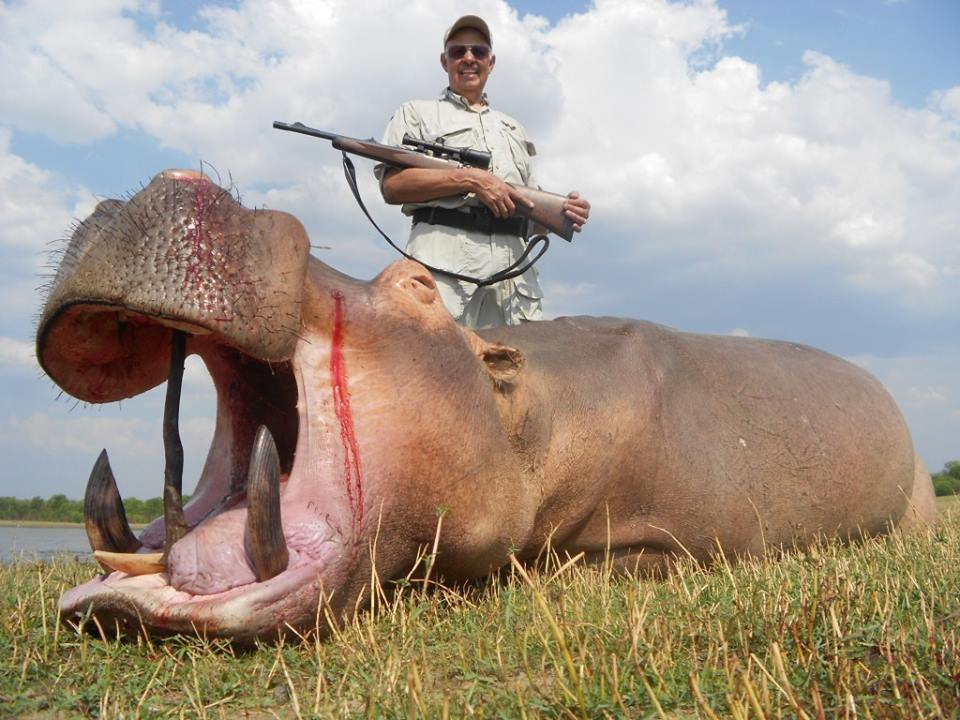 PROUD KILLER AND FOR WHAT?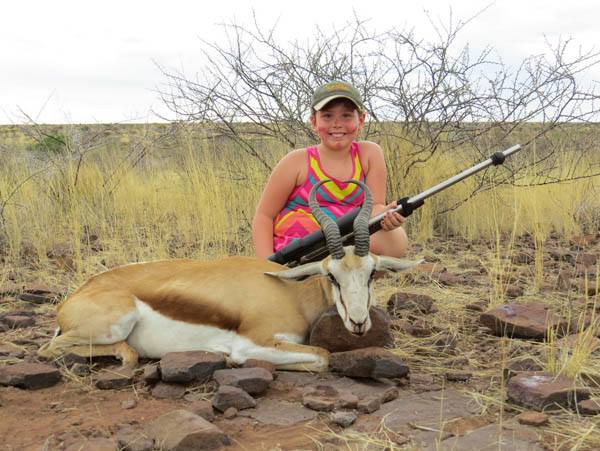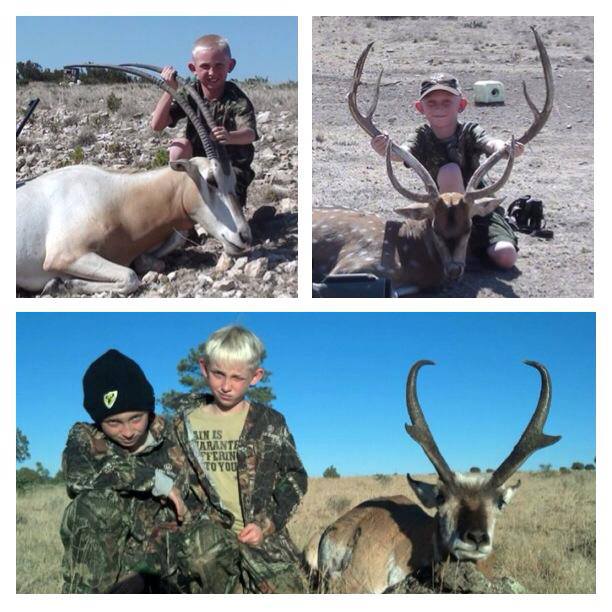 THEY EVEN TEACH THEIR KIDS TO KILL
WANT YOUR KID TO GO TO SCHOOL WITH THESE KILLERS?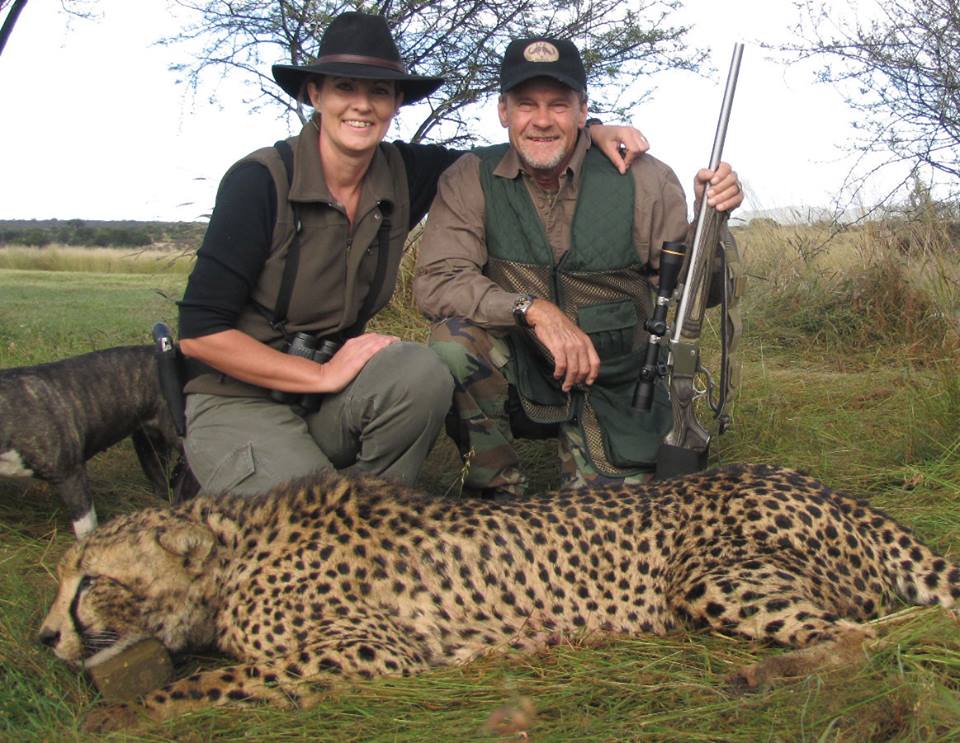 ANOTHER FAMILY OUTING AND PICNIC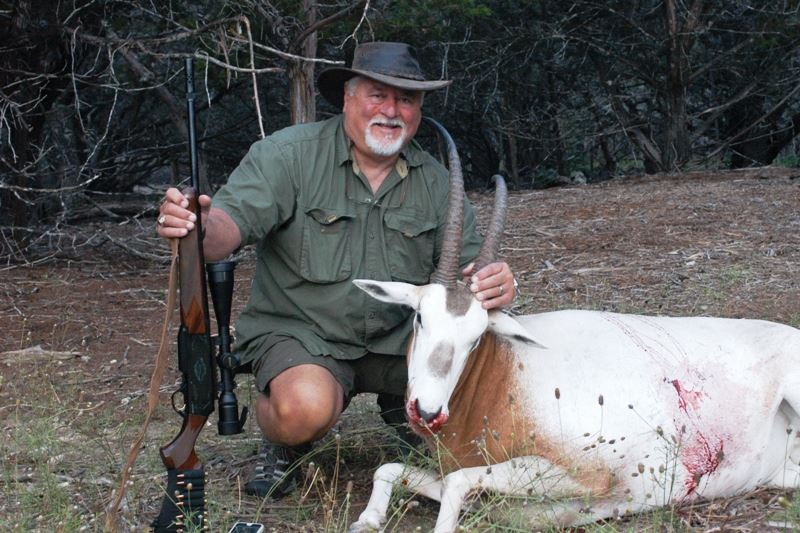 WOULDN'T YOU BE THIS PROUD?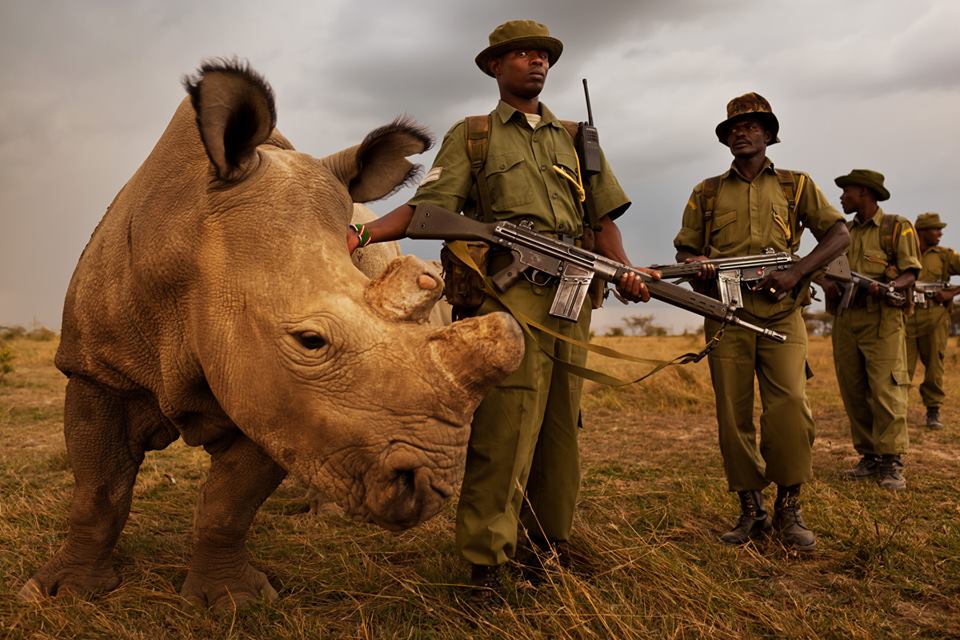 International Animal Rescue Foundation World Action South Africa

African poachers that wish to walk into our Land from the North must be prepared to face the bloody

consequences of their greed. Poachers - Anyone
seen acting suspiciously or those that fire
upon APU units will see fire returned back.


This is the year that more poachers must be shot
dead as arrests are obviously not making an impact. No one wants to shoot a young or old poacher. After all they are trying to feed their family or being forced into poaching by criminally insane syndicates. No one wants death, the message must be heard loud and clear though. As soon as you set foot into our pasture and harm our mammals - you will be caught eventually and the possibilities of you being shot dead or seriously injured are soon to outweigh the arrest rate.
AMAZINGLY, THIS RHINO LIVED THROUGH HIS TERROR
THESE MEN ARE NOW HIS GUARDS TO PROTECT HIM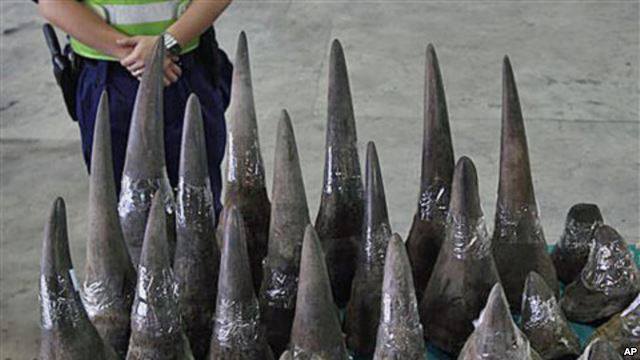 THESE RHINOS PROBABLY WEREN'T AS LUCKY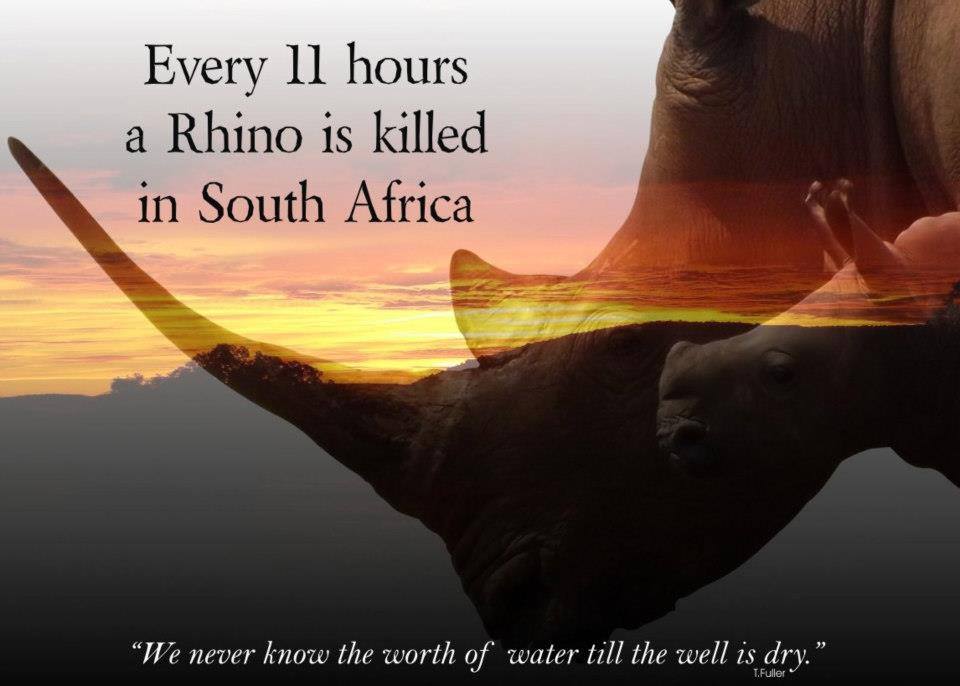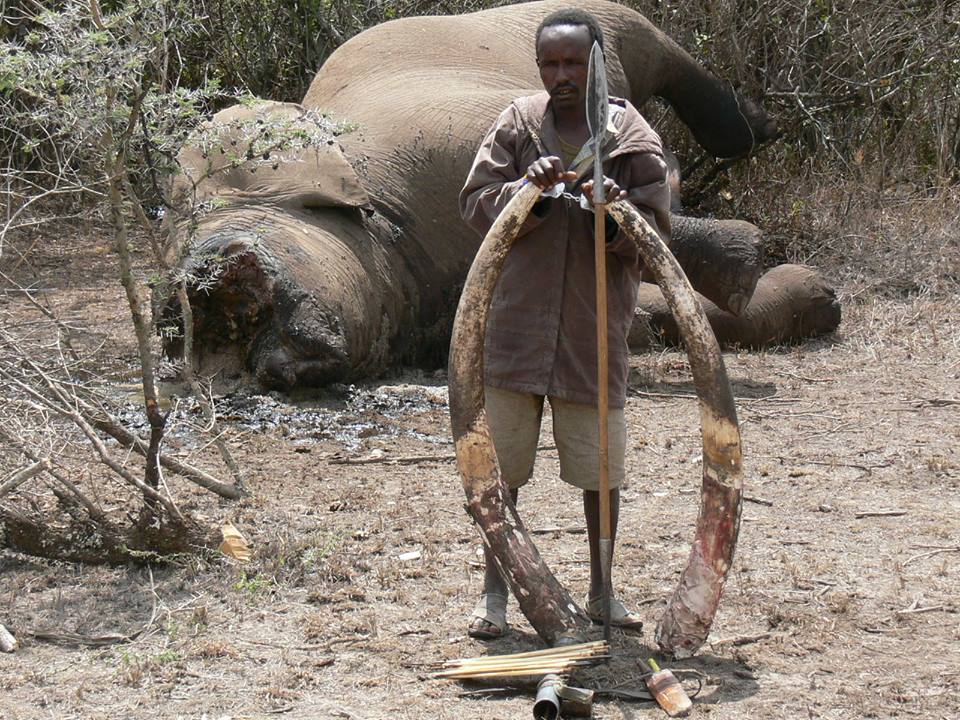 THIS ELEPHANT DIDN'T MAKE IT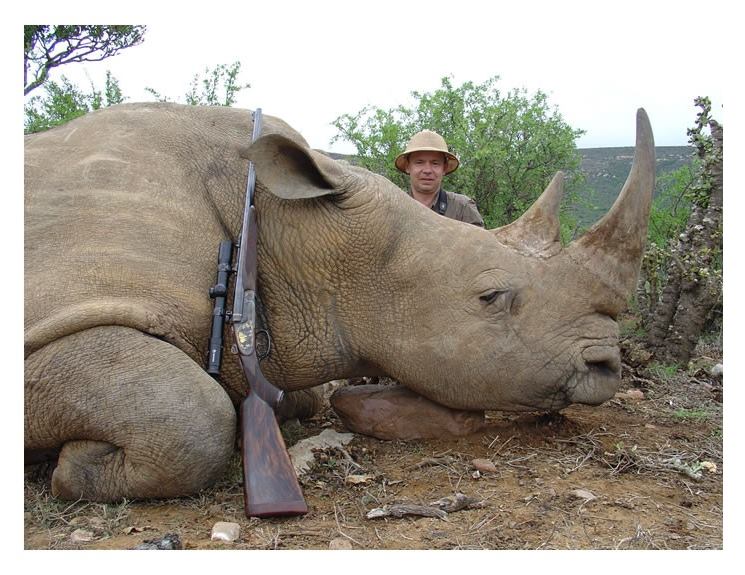 "I ask people why they have Rhino heads on their walls.


They always say because it's such a beautiful
animal. There you go. I think my mother is

attractive, but I have photographs of her"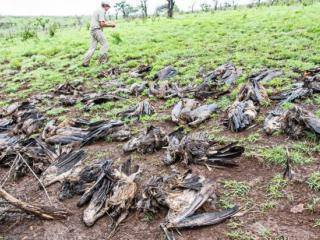 THESE VULTURES WERE POISONED
PROBABLY BECAUSE THERE WERE NO DEAD ANIMALS LEFT TO EAT IN AFRICA
DURING THE MONTH OF FEBRUARY, 2014
IN DENMARK, A GIRAFFE WAS KILLED AND FED TO LIONS
RIGHT IN FRONT OF CHILDREN
This was an animal ritual sacrifice done to show the dominance of these gross satanic agendas right in front of your face ~ this was meant to harm, disgust and hurt people in the most brutal way by the sacrifice being exposed via this "protected" crime against the animal family. Not much to figure out ~ it is in plain sight ~ once you understand the agendas on this planet ~ christos, lucerifian, satanic (basically 3 agendas) ~ you can see this falls into the satanic blood sacrifice agendas.
E-MAIL africanaffairs@international-animalrescue-foundation.org.uk
photos courtesy of https://www.facebook.com/search/199685603444685/photos-of
PLEASE DONATE TO THIS GROUP