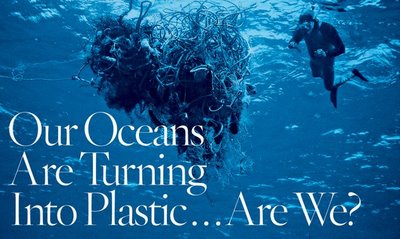 Dee Finney's blog
start date July 20-2011
Today's date November 3, 2012
page 360
TOPIC: LETS CLEAN UP THE OCEANS - A PROJECT
This past week, I was contacted by a long time dear friend who feels a passion for cleaning up the oceans, but particularly PLASTIC.
PLASTIC GARBAGE IN OUR OCEANS http://www.youtube.com/watch?v=rTZUVjF69eg&feature=related
I commend her for this, and though I have long given thought to this topic fleetingly here and there, I didn't feel the passion until she told me about her passion. A personal contact really does make a difference.
It was called to mind about Tom Brown who also has a passion for cleaning up water - starting in your own neighborhood, because water does run downhill and eventually into the ocean.
I also remembered the debris that started showing up on Canada's beaches this past year that had come all the way from Japan and the Fukishima disaster and tsunami - earthquake in that country.
We all really need to give credence to this problem, and do our part to help clean up the oceans, no matter where we are and what we do for a living, and if you are retired like I am, you have even more time to think about this issue and do your part to help.
So, lets do some digging and see what is already being done, and then we can decide where we can help.
OKAY! We are not the only ones thinking about this issue:
www.popsci.com/.../plastic-eating-underwater-drone-could-swallow-...

Jul 24, 2012 –

So by all means, clean up the oceans. That's the least we can do, but what really needs to be done is to come up with a way to ACTUALLY ...


Mar 4, 2012 –

I want / need to be a part of the clean up. The oceans are our life source. I want to help. Please advise me toward a ship that I can board to get ...
www.causes.com/causes/...clean-up-the-oceans-of.../1682126?...
Sep 9, 2012 –

FANS FOR VETS is dedicated to raising consciousness in America for our disabled American Veterans. F4V is not a corporation or an ...
Fungi Discovered In The Amazon Will Eat Polyurethane, Plastic Solving The Landfill Pollution


To the multitude of arguments for protecting rainforest biodiversity, here's a new addition: An Amazonian fungus could eat our most durable landfill waste. A group of students from Yale found the fungus during an expedition to Ecuador and learned it breaks down polyurethane



This plastic is one of those modern chemical compounds found in so many products, it's pointless to count — from Spandex to garden hoses, for a start — and it is prized for both its flexibility and rigidity. The problem is that like many other polymers, it does not break down readily. This means it persists in landfills, as Fast Company points out. It burns pretty well, but that releases carbon monoxide and other gases into the atmosphere, so it's a nonstarter in most situations. Something that can degrade it naturally would be a better solution.

The fungus called Pestalotiopsis microspora can subsist on a diet of polyurethane alone, and do so in an anaerobic environment, according to the researchers who found it. The Yale team isolated the enzyme that enables this fungus to do its work and noted it could be used for bioremediation.

It's odd to think of a microorganism eating up a durable synthetic material, but this would not be a first, by a long shot; bacteria and fungi can break down lots of things. A bacterial species called Halomonas titanicae is eating the RMS Titanic, for instance. We just need to know where to find these hungry species — and the rainforest is a good place to look.

rt.com/news/sci-tech/bug-plastic-cleaning-oceans/

Mar 29, 2011 –

Nature may have found a way to dispose of the huge amounts of plastic garbage, which has been increasingly accumulating in the oceans.

NOTE: THAT IS GREAT! HOWEVER, WE CANNOT PUT THAT FUNGI INTO THE OCEAN AND EXPECT IT TO DO WHAT WE NEED. THERE ARE OTHER WAYS WITHOUT CONTAMINATING OURSELVES FURTHER.

WHAT DO YOU DO WHEN 18 MILLION TONS OF PLASTIC HITS YOUR SHORES?