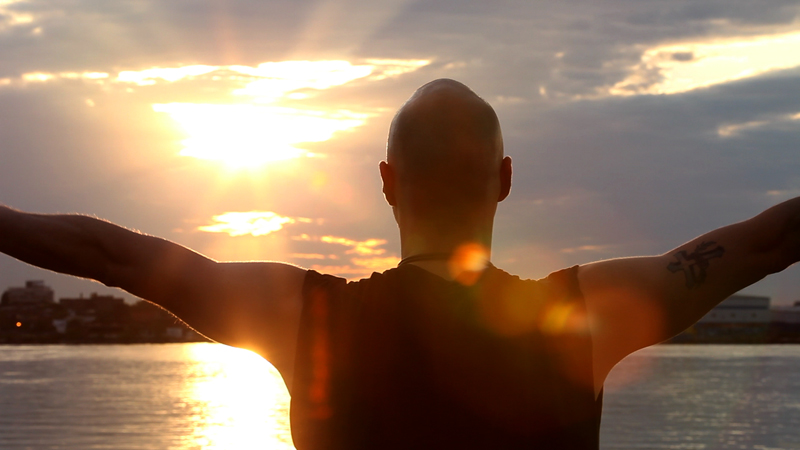 SUN GAZING AT DAWN
I REMEMBER THE INDIAN WOMAN 'NO EYES'
DOING SUNRISE PRAYERS. PERHAPS SHE DID
SUN GAZING. SHE WAS BLIND.
I DON'T RECALL READING HOW SHE BECAME BLIND
Dee Finney's blog
start date July 20, 2011
today's date February 5, 2012
TOPIC: SUN GAZING
I heard a health expert interview and he said to do sun gazing to get perfect health, including your eyes. He said specifically to do it only at sundown when the sun is just barely above the horizon. He said to do it for 10 seconds the first day, then three days later , add 10 seconds so you have 20 seconds, and a week later, do 30 seconds. He said to add 10 seconds each time. He did not specify how long to do it however.
So I decided to research it, which you will find below.
Sungazing can be done for a maximum time of 45 minutes at dawn or at sunset. Never during the day. The reason for that is that dawn and dusk there are no UV rays. It's the UV rays during the day that damage the eyes. The research said that sunglasses are not good to wear except while sailing on a lake or ocean or skiing on white snow. The body needs all the colors of light - such as one sees in a rainbow. Sunglasses blocks the sun's real light which the body needs. One should also do it barefoot on ground - not a sidewalk or on grass. A beach is even better at dawn or dusk just as the sun goes down.
Again - don't do it during the day when the UV rays are coming down and could damage the eyes.
Proper Sungazing reduces the need for food, and increases the size of the pineal gland and enhances it's use in the consciousness level of the individual as well.
From Wikipedia, the free encyclopedia
Sungazing is a practice that includes gazing at the sun for nourishment or as a spiritual practice. Looking into the sun is dangerous, and can cause solar retinopathy and lead to permanent eye damage or blindness.[1][2]
Proponents of Sungazing claim increased energy levels and decreased appetite; as with other forms of inedia, this claim is not considered credible due to the lack of scientific studies confirming it.[3][4]
Sungazing is also part of the Bates method, an alternative therapy intended to improve eyesight. Ophthalmologists do not regard the method as useful.[5]
[edit]
Dangers
The practice of Sungazing is dangerous. Looking directly at the sun for even brief periods of time may cause blindness or severe damage to the eye.[6] Solar retinopathy, damage to the eye's retina due to solar radiation,[7] and blindness to varying degrees and persistence frequently result from Sungazing during a solar eclipse.[2][8] Although vision loss due to this damage is generally reversible,[7] permanent damage and loss of vision have been reported.[9] Most eye care professionals advise patients to avoid looking directly at the sun.[10] Exposure to ultraviolet radiation, produced by the sun, is associated with damage to the eye, including pterygium[11] and cataracts.[12]
At least one practitioner continued the practice despite clear evidence of eye damage.[1]
[edit]
See also
Dissolving two universal social beliefs
If you look directly at the sun (for a long period of time) you will go blind.
People have to eat.
Various names for Sungazing: sun gazing, solar healing, solar gazing, sun staring, Sun Yoga, Surya Yoga and Solar Yoga.
World solar calendars:

___________________________________________________
Hira Ratan Manek (HRM)
Official website: http://solarhealing.com/
HRM has literally subsisted, and lived off of the sun's energy since June 18th, 1995. That is right, he has not eaten solid food in 12 years. He has been studied by various researchers, such as the Thomas Jefferson University, and the University of Pennsylvania. Not only have they found his claims to be true, but medical evidence suggests this man is more healthy than a normal person of his age. This year he is 76.
http://solarhealing.com/about/
Thousands Of His Followers Have Observed Negative Emotions To Drop, Chronic Illnesses To Disappear And All Obsession With Food Become A Thing Of The Past.
Hira Ratan Manek (HRM), among others, have proven that a person can live just on solar energy for very long periods without eating any food. This has come to be known as the HRM phenomenon. The method is used for curing all kinds of psychosomatic, mental and physical illnesses as well as increasing memory power and mental strength by using sunlight. One can get rid of any kind of psychological problems, and develop confidence to face any problem in life and can overcome any kind of fear including that of death within 3 months after starting to practice this method. As a result, one will be free from mental disturbances and fear, which will result in a perfect balance of mind. If one continues to apply the proper Sungazing practice for 6 months, they will be free from physical illnesses. Furthermore, after 9 months, one can eventually win a victory over hunger, which disappears by itself thereafter.
If we can activate the human brain and awaken these infinite powers inherent in ourselves then we can raise ourselves to higher levels. We can achieve any results we want. In order to operate the brain effectively, it needs to be activated. Being a holistic entity it needs a holistic power supply. Sun energy is the source that powers the brain, which can enter and leave the human body or the brain only through one organ that is the human eye. Eyes are the Sun Energy's entry door to the human brain. They are also known as the windows of the soul.
HRM Protocol
HRM did not claim to have discovered sun gazing –he said it had been practiced by almost every ancient culture — but he was proselytizing his protocol which he gleaned from self-experimentation:
Stand barefooted on the bare earth looking directly into the sun every day at either the hour after sunrise or the hour before sunset and add 10 seconds to the Sungazing time until you reach 44 consecutive minutes. — which could take 9 to 12 months to achieve — at which time one would be "solar charged", meaning not only cured of all mental and physical ailments but also now without the desire or need to eat food.
——————–
Sungazing is to be practiced standing barefoot on bare earth. Without shoes you can stand on sand, gravel, mud, or bare earth. Your bare feet should be in contact with the bare earth. Try to avoid standing on tar, concrete, granite, stone or even on grass (the grass absorbs the solar energy). If you happen to stand on any other surfaces, that is fine, the results may simply be a bit different or arrive a bit slower.
As the sun rises over the horizon simply gaze at the whole glowing ball of light for 10 seconds only. The key is to be relaxed, just like in mediation, let go of all thoughts and become immersed in the moment. Simply, look at it. No stress or strain on the face, facial muscles or eyes. Relax your jaw. Stand at peace, knees bent with your arms at your sides. Let go.
There is no need to maintain an unblinking, stare. Blink as and when it naturally happens, sort of like watching television. For the first few moments you look into the sun it may be very bright, after about 3-7 seconds of continuous gazing all the brightness generally goes away and you are left staring into a soft ball of pure white light; a beautiful pulsing orb.
During the practice, the attitude of "surrender" to the natural divine cosmic sun energy must be there, as also an "auto-suggestion" and implicit belief that this is going to help/heal/nourish you.
Stay relaxed and receptive for greater assimilation of the beneficial aspects of the sun's rays. Try to become aware of what your body is feeling, how is your mental, emotional and physical state as the sun fills every atom, every electron, and every cell in your body. Feel every tissue filled with the regenerative and healing properties that the sunlight imparts on your body. You may notice an amazing increase in your overall energy as well as your physical stamina and positivism. Be aware of how the sunlight actually cleanses and rebuilds the whole of your being, your mind and thoughts, your feelings and your physical body; total rejuvenation. By completely surrendering to the suns greater power, and as the minutes of Sungazing increase, the awareness of your energetic being may heighten dramatically.
Increase the time you gaze at the sun by a few seconds each day – say by 5 seconds or so per day, until you are comfortable and relaxed with the entire concept of staring into the sun.
Once you are comfortable with the concept of Sungazing feel free to increase gazing time at a constant rate of 10 seconds per day. You may find it helpful to get a watch or employ a friend to keep tabs on your staring time. Subtle slow increments of time are important for allowing for the rods and cones within the anatomical structure of the eye to adapt to the intense levels light.
Increase the Sungazing time by 10 seconds each day until you have reached 44 minutes, at which point you should be fully charged. At 44 minutes you are finished with the HRM's method of Sungazing. Depending on weather this may only take nine or ten months.
At this time, Sungazing has to be stopped and there is no need to continue the practice any more. According to Mr. Manek, during the first three months, the pineal gland is getting activated, and the hypothalamus or pathway to the brain from the eye is getting charged. After that period the solar energy starts reaching your brain and charging it. After this period, the solar energy starts getting stored in each and every cell in your body. When all the cells in the body are charged there is no need to sungaze any more. Only the post-sun-gazing practice needs to be done to recharge the body.
Mr. Manek says that we need a lot of energy for digestion of food and for our brain/mind, to deal with all the mental problems, depression, negative emotions etc. He says that since the sun gazing has removed all his mental problems, he is calm and cool so no energy is used/lost here. Since he is not eating any more, no energy for digestion is required either. So his energy needs are greatly reduced and he can easily meet them without needing food!
There is no need to carry on doing Sungazing for nine months until you reach 44 minutes. You can stop the practice whenever – at three months, six months etc. You will get the benefits accordingly.
Post Sun Gazing Practice is simply walk barefoot on bare earth for 45 minutes a day!
Solar Gazing with HRM – Part 1
http://www.youtube.com/watch?v=zlCJPxxKoaY
Solar Gazing with HRM – Part 2
http://www.youtube.com/watch?v=pfCU_VCvc9k
"You can become solar powered."
___________________________________________________
Mason Dwinell
Mason's website: http://www.sungazing.com/
If you chose to embark upon the journey of Sungazing, please heed the advice that slow and steady wins the race.
What to Expect
Sungazing can be used as a tool for tapping into your human potential. Some change will occur to reach these peaks; your perceptions may alter circumstances, you may begin to change from the inside out. Change can be uncomfortable. Nonetheless, when we release our physical and emotional energetic blockages these changes will become trivial relative to the incredible expansiveness of the universe. If at least three months are committed to the Sungazing practice (reaching 15 minutes of staring time) some sort of change of your perception of your world will occur.
We are all energetic beings, vibrating at different frequencies, so we should be comfortable with the concept that all of us are different. There may be many different reactions, sensations and experiences. Remember, whatever happens to you is perfect. It is yours and yours only. At every turn there are lessons to be learned. It may be helpful to become objective in your approach to life, awareness may prove to be an essential ingredient. Be positive and open-minded; feel all there is to feel.
Once you reach about 15-18 minutes (3-4 months) of Sungazing many of your mental tensions: irritability, anger, fear, grief, and general personal frustrations will go away. This is just the beginning, but what a beautiful beginning it is. Life will become easier, more comfortable and more enjoyable as you get closer and closer to finding out who you really are. A blissful, euphoric sensation may envelope you. Your energy levels may increase and the benefits of having a routine in conjunction with the earth's rhythms will begin to have a peaceful effect on your perception of the world.
At about 25-30 minutes (6-7 months) of Sungazing, your hungers will begin to diminish. How and why you make the choices you make may come forth with remarkable clarity. Your self confidence may begin to increase, as your comfort level with being you is heightened. And yes, your physical hunger for food will also begin to lessen.
Between 35 and 40 minutes (9-10 months) of Sungazing physical disharmonies, injuries, and diseases will be remedied. Also your hunger for food will begin to substantially diminish. At this point you may also feel awakenings in your charkas as well as possible energy beginning to stir within your kundalini. Each day more energy blockages will be dissolved as you get closer and closer to your higher self. At about 35 minutes your brain reaches its ability to store an energetic charge.
You have reached the final step…40 to 44 minutes. Wow. Now you stop Sungazing. To continue on can be very detrimental to your eyes. At this time, Sungazing is concluded and there is no need to continue the practice any more. During the first three months, the pineal gland is getting activated, and the hypothalamus or pathway to the brain from the eye is getting charged. After that period the solar energy starts reaching your brain and charging it. After this period, the solar energy starts getting stored in each and every cell in your body. When all the cells in the body are purified there is no need to sungaze any more. Now your brain is fully charged, the ability to control your destiny is in your hands.
Article "Do we need food to live?" in http://www.uspoliticsonline.net/healthcare-abortion-drugs-alcohol/14739-sungazing-miraculous-thing-just-another-scam.html on Sep 2004
Some of the information I read about the effects of Sungazing included: a decrease in irritability, anger and frustration; an increase in memory and immunity; not to mention bold claims of complete awareness and relief from all disease.
Visualize your day without the need of food. No time spent on: cooking, shopping, preparing, eating, cleaning, reading and thinking about food. Never having a sick day and having all of those extra hours to pursue your dreams. It is overwhelming.
The implications are staggering, our global economy is not ready, society is not ready; are you ready? Am I ready?
"Whether you think you can or think you can't. You're right."
___________________________________________________
Documentary by Peter Sorcher – "Eat The Sun"
about Mason Dwinell Sungazing practice.
http://www.eatthesunmovie.com/home_splash.html
Trailer: http://www.eatthesunmovie.com/trailer_2.html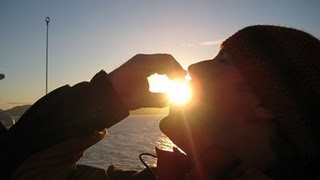 Used in ancient civilizations
In many ancient civilizations — from the Incas and Aztecs to the Greeks and Egyptians – this practice was exclusive to only the high priests and forbidden for 'ordinary' people. Today, with the help of the Internet, this revived practice is gathering global momentum.
Sun Yoga and Solar Yoga
Omraam Mikhael Aivanhov called his Sungazing system Solar Yoga, and that Sun yogi Umasankar, a contemporary Indian Yogi, calls his Sungazing system Sun Yoga. Both of these yogis/mystics/teachers are/were true sungazers.
Benefits
Modern day sungazers claim a multitude of health benefits including better eyesight, enhanced vitality, weight loss and, in some more profound cases, a complete loss of the desire and need to eat food.
Theory
The main theory of how this is possible focuses on the stimulation of the pineal gland from direct sunlight entering the brain via the eye – the only external expression of the brain – and traveling along the retinal-hypothalamic tract. (The pineal, once believed to have no function, is now considered a master gland, controlling the secretion of melatonin and serotonin). Brain scans of HRM, age 70, reveal a pineal gland 3 times the size of a normal man, despite his advanced age when the pineal tends to shrink. (Additionally, HRM was part of a 411-day medical study during which time he did not eat).
Withdraw of Mason's experience in "Eat the Sun"
Mason soon discovers that this journey is going to be a lonely one, as society seems to revolve around food; family gatherings, social functions and dating all center on eating. But as his Sungazing time increases so do the positive effects. As a former Olympic hopeful in ski jumping and cross-country skiing, Mason has experienced both physical and mental strengthening and he finds that Sungazing is far more potent than anything he has felt before. On the downside, he is alienating himself from society; his girlfriend breaks up with him because of his obsession with Sungazing, and others, including his family, are put off by his new zealousness.
When Mason approaches 40 minutes of Sungazing his desire to eat fades.
Comments from Peter Sorcher about the movie "Eat The Sun" in the Director's Statement (http://www.eatthesunmovie.com/director_s_statement.html) of the movie's website:
(In a scene that I love that did not make the final cut, Mason locks himself in a motel room and doesn't eat for a whole month, the first week without fluids either!
Our quest uncovered an Internet landscape of thousands of sungazers all over the world, some of whom ultimately challenged our deepest held beliefs.
When we took Mason for an extensive eye exam and they found a burn in the center of his retinas, he was disheartened and discouraged and he stopped Sungazing. Why he ultimately decided to continue Sungazing to reach HRM's goal of 44 minutes and risk even further eye damage was testament that he was after something bigger than the physical.
Comments from Peter Sorcher about HRM in his blog (http://eatthesunmovie.blogspot.com/):
A team of doctors in India had studied HRM for 411 days, during which time he was under constant supervision and monitoring and did not eat; he only drank specific quantities of boiled water. All testing came up normal with one exception: MRI tests showed that HRM's pineal gland was 3 times the size of a normal man, remarkable also for the fact that the pineal usually shrinks with age.
The theory that the team neurologist eventually published based on this study was that the sunlight going directly through the eyes — the only external expression of the brain — and traveling along the retino-hypothalamic tract that feeds directly into the pineal gland was somehow "charging" the pineal and sending signals to the body that it was satiated. The pineal gland, which was a complete mystery to scientists until recent years, secretes Melatonin and Serotonin and, we now know, is a master gland that controls most of our bodily functions. (Interestingly, in eastern cultures, the pineal gland is referred to as the "third eye".)
HRM also claimed to have been studied by doctors in the U.S. at Thomas Jefferson University and UPenn. I struck up an email correspondence with HRM and was able to get in touch with some of these doctors and scientists. More on that in later posts.
"What we think, we become."
- Buddha -
___________________________________________________
Vinny Pinto
"Vinny had been sun gazing for over 20 years — usually midday as he lives in the mountains."
Sungazing Methods Most Commonly Used by Vinny Pinto
http://sungazing.vpinf.com/
Start by letting the full sun hit your closed eyelids for many minutes at a time first, you get some of the same benefits, but it is far less intense! Then, after a week or so of doing this practice only, you may feel ready to move into looking at the sun with open eyes during the early day or late day time windows recommended below.
Make sure, whenever you are Sungazing, that your back is straight and that your feet are firmly on the ground barefoot (even in winter). This seems to be very important, in both my own experience and in a number of traditions.
Especially when first starting, try to sungaze only within the time windows of the first 1/2 hour after sunrise or the last 1/2 hour prior to sunset, or, even the first and last hour of each day. (For a number of reasons, I never followed these time-of-day guidelines during my first ten years of Sungazing, and even today almost never do so; rather, I started by Sungazing only between 10 AM and 3 PM in summertime in Western Pennsylvania while in graduate school; rather amazingly, I still have excellent vision.)
Start Sungazing slowly; perhaps Sungazing during the early day or late day time windows for only 30 to 60 seconds at a time in the beginning, and increasing the time slowly over ensuing weeks.
Do it with no distractions such as walking the dog, minding the kids, talking to spouse. Works best and with least problems if your heart is already somewhat open.
Consciously "open" the spine channels from top of head to pelvis by visualizing beforehand a large tube running from crown to pelvis; do this visualization for only a few second in the beginning, and then let go of it… Gently, for the first few seconds, "pull" the light energy from sun first to heart and then to belly (solar plexus) and then to lower belly (navel chakra). From here, especially on the exhale, you can allow the energy to flow throughout the body.
While looking at sun, go to heart center and thank sun for all it gives us and express gratitude and appreciation for life it gives. Some Native American traditions claim that if you look at the sun with gratitude, anything you sincerely ask for at that time will be granted or will manifest.
When finished your Sungazing session, stay outside with your feet on the ground, either standing or walking, for at least 20 minutes. Hira Manek has told me that he recommends walking barefoot for at least 45 minutes after each Sungazing session. This sounds ideal. I personally have found that even 10 minutes of barefoot standing or walking outdoors is far better than no "post-Sungazing" time at all. Fully expect that you may feel some slight visual impairment for up to an hour afterwards.
Fully expect that you may experience a strong "negative" sun image in yellow or blue afterwards for up to an hour, particularly if you neglect to stand or walk on the earth for at least 10 to 20 minutes after Sungazing.
Fully consider that you may have old repressed emotional material come up.
Many claim that if you sungaze regularly, it changes your aura and the spirit in your eyes incredibly. Folks on the street may sometimes notice. However, many of these same people (who make the claims about changes in aura and spirit in the eyes) claim that if you are sexually active and have frequent orgasms, this can easily dissipate the added sun/spirit energy. Some sungazers practice Tantric methods to prevent orgasm in order to hold the energy.
"Twenty years from now, you will be more disappointed by the things that
you didn't do than by the ones you did do. So throw off the bowlines.
Sail away from the safe harbor. Catch the trade winds in your sails.
Explore. Dream. Discover."
- Mark Twain -
___________________________________________________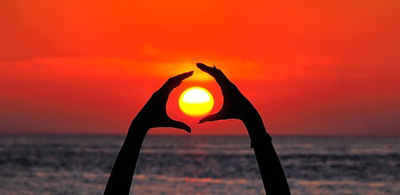 Why I Stare at the Sun (08/29/2007) by shadowmyth
http://in5d.com/forum/index.php?topic=143.0;wap2
The Benefits:
Sun gazers report a variety of benefits. The most basic are improved health, increased energy levels, clearer thinking, an increase in awareness, and results from what is called wish fulfillment.
Wish fulfillment is practiced during the time that you are gazing at the sun. One focuses on inner desire and needs, and having these things come into one's life. It is an amazing practice, and partly why I am so addicted to it. I have had countless things manifest for me after doing various wish fulfillments.
"When you gaze in the Sun you have to have a "sankalpa" in your mind – the short sentence that defines your wish. Also, think how is the Sun ray entering your subchakra called "kalpa vriksha" ("wish fullfilling tree") right beneath Anahata chakra. "
Sungazing: 0 – 3 months.
First day, during the safe hours, sungaze for a maximum of 10 seconds. Second day sungaze for 20 seconds at the rising sun adding ten seconds every succeeding day. So at the end of 10 continuous days of Sungazing you will be looking at the sun for 100 seconds i.e. 1 minute and 40 seconds. Stand on bare earth with bare foot. Eyes can blink and/or flicker. Stillness or steadiness of the eyes is not required. Do not wear any lenses or glasses while Sungazing.
Have a belief that the sun rays or lights that you are getting into your eyes are of immense benefit and will not harm you. This will give you earlier, quicker and better results. Even without a belief component also you will get the results provided that you follow the practice, however, it will take longer time.
What is happening as you go up to 15 minutes? The sun energy or the sunrays passing through the human eye are charging the hypothalamus tract, which is the pathway behind the retina leading to the human brain. As the brain receives the power supply through this pathway, it is activated into a brainutor. One of the software programs inherent in the brain will start running and we will begin to realize the changes since we will have no mental tension or worries. Besides, we will have the self-confidence to face life problems by means of developing a positive mind set instead of a negative one. Moreover, we will become fearless since our psychosis will have disappeared so will have all the ills of the mind. This is the first phase of the method and lasts around 3 months.
Humans have good and bad qualities, which are 2 sides of the same coin. In the absence of the sunlight we develop bad qualities. When sunlight enters the brain, good qualities come into appearance replacing bad ones. Eventually, even spiritual ignorance goes away. Sometimes, you get confused from what you hear and read. You get contradictory information such as red wine is good for you and alcohol is bad for you. You are baffled with life's problems and detest decision-making. But after 3 months of sun gazing, you develop a sense of confidence and know the answers for yourself spiritually. There is a balance of the mind, where you are in a position to judge personal answers – the correct answers. You develop powers that are already inherent in you. Bad qualities disappear, anger, greed, jealousy leave you. You become a lovable creature. Everybody likes you. You will do no wrong. If you are positive or fearless, you will not harm anybody nor pain anybody. You will become a compassionate person. This is a great contribution to world peace. A positive approach creates solutions to problems and waste in society. There will be no need for environmental engineers. We won't throw waste, as there is no away. By 3.5 months everything changes.
Besides, mental depression will go away. Psychiatrists are observing that sadness is caused by lack of sunlight. With the practice of Sungazing you will not have depression in your whole lifetime. You will achieve a perfect balance of mind. Fear of death will go away. The state of mind is such that you will welcome death. What is to happen, you will be able to let it happen. There will be no worries. Everyone has some sort of mental disorder, which is the biggest human problem, which can be removed by the proper use of sunlight.
Sungazing: 3 – 6 months.
Next, Physical diseases will start being cured. 70 to 80% of the energy synthesized from food is taken by the brain and is used up in fueling tensions and worries. With a lack of mental tension, brain does not require the same amount of energy as before. As you proceed in sun gazing and as your tensions decrease the need for food intake will go down.
When you reach 30 minutes duration of continuously Sungazing, you will slowly be liberated from physical disease since by then all the colors of the sun will have reached the brain through the eye. Brain regulates the flow of color prana appropriately to the respective organs. All the internal organs get ample supply of the required color prana. The vital organs are dependent on certain sun color prana. Kidney red, Heart yellow, Liver green etc. Colors reach the organs and address any deficiencies. This is how color therapies work… Reiki and Pranic Healing. There is a lot of information available on color therapy.
Eyes receive the entire spectrum of the sunlight while Sungazing, which is distributed to the different parts of the body by the brain on a need per basis. As a result, you are cured from all diseases. A 3rd intermediate medium is avoided. As you continue Sungazing, energy is no longer being used up for mental impairments or physical ailments; thus its storage level increases in your body. You are your own master within 6 months.
Sungazing: 6 – 9 months.
After 6-months of Sungazing you will start to have the original form of micro food, which is our sun. Additionally, this can avoid the toxic waste that you take into your body while you eat regular food.
7.5 months and 35 min of Sungazing is when hunger starts going down palpably. Need for food intake decreases. No one needs to eat more than his or her hunger levels. Hunger comes because of energy requirements of the body, which is a must for its existence. Food is not a necessity for the body to function, only energy is. Conventionally, you are indirectly getting the sun energy while eating food, which is a by-product of sun energy. If there is no sunlight, no food will grow.
Therefore, as you consume the original form of food by Sungazing, hunger goes down starting to disappear eventually. By eight months, you should see hunger almost gone. For a dull or weak student or with no belief, this time period may be 9 months or 44 minutes. After that time, hunger disappears forever. All mechanisms associated with hunger like aroma, cravings, and hunger pangs also disappear. Moreover, energy levels are at a higher level.
Sungazing after 9 Months:
After nine months or when you reach to a 44 minutes level, you should give up Sungazing since solar science prohibits further gazing for the sake of eye care. The body will get discharged when you stop practicing, which has to be recharged. Now you have to start walking on bare foot on bare earth for 45 minutes daily for a total of 6 days. Relaxed walking only. No need to walk briskly, jog or run. Any convenient time of the day is all right, however it is preferred to do that when the earth is warmer and the sunlight is falling on your body. When you walk bare foot, an important gland in the brain's center called the pineal gland or the third eye is activated. The big toe of the foot represents this gland. 25 years ago it was considered a useless gland. Now it has become an important gland for study. It has always been known as the Seat of the soul. The Pineal gland has optic nerve endings. The remaining four toes represent glands too — pituitary, hypothalamus, thalamus and Amygdala. Amygdala for the last 2 years has been gaining importance in medical research. It's a nucleus of the sun or cosmic energy and plays an important role in the photosynthesis via the sunlight reaching the brain through the eye. When you walk bare foot, your body weight stimulates all these 5 glands through your toes. This is strengthened by the earth heat/energy and the sun prana falling on the head or the crown chakra. The chakras are not in the spinal cord that is an imaginary location; they are definitely in the brain. All these create a magnetic field and the body/brain recharges with the energy of the sun entering in you. Relax. Walk 45 minutes for one year and food continues to be away from you. After one year of recharging, if you are satisfied with your progress you can give up barefoot walking. Few minutes of sun energy falling on you once in 3-4 days will be enough from then on.
But if you want the immune system to strengthen, then keep on the bare foot walking. Also if you want memory power or intelligence to increase, continue the walking practice. As you increase the sun's heat on your feet the brain will activate more and more, which will result in the more activity of the Pineal gland. The Pineal gland has certain psychic and navigational functions. Navigational means one can fly like the birds. You can develop psychic skills of telepathy and have your body at different places simultaneously. Science has validated human psychic functions and medical experiments are being done to ascertain this. Different body parts and its organs get purified once you stop eating due to detoxification. The different internal organs play different mechanical parts for the purposes of space travel and flight. There is another utility value (other than food digestion) for the internal organs. All the glands have a lot of functions and can perform at optimal level via sun energy. If you are fortunate to activate the brain optimally you surely will reach enlightenment. You can read past, present, and future. This method can be safely applied to control obesity. Almost all problems get solved.
"You're looking directly at the sun and this will lead to a life without eating food?"
___________________________________________________
Enrique Villanueva
(Entrevistado en "What If?" – Dos años sin comer)
EL YOGA SOLAR, SURYA YOGA O SUNGAZIN
http://www.unionespiritual.com/art%20enrique%20sun%20yoga.htm
Hace algunos años atrás conocí por accidente a Hira Ratan Manek, personaje que por mas de una década ha subsistido principalmente de Luz Solar y agua, y quien en mas de 3 oportunidades ha dado pruebas de sus afirmaciones a la ciencia, permaneciendo en una de estas ocasiones hasta 411 días en reclusión y bajo la atenta mirada de un equipo de investigadores.
Ciertamente sus afirmaciones parecieran fuera de la realidad y para mi no serian una verdad fascinante de no ser porque luego de una larga preparación he conseguido resultados similares y a la fecha (Septiembre 6 del 2007) cumplo más de un año de no ingerir alimentos sólidos y subsistir únicamente de Luz y líquidos. Para mi ya no se trata de una creencia sino de un nuevo sistema de vida que he comprobado de manera directa resulta en un enorme beneficio para la salud en general y me propongo en este pequeño articulo, explicarles grandes rasgos de que se trata el sistema que HRM compartiera conmigo.
El método es relativamente sencillo, uno tiene que seleccionar un horario del día en que la influencia del sol resulte no dañina a los ojos, y esta ventana de tiempo solo se encuentra en la primera hora en que el sol sale por el horizonte (el amanecer) o la hora ultima en que el sol se oculta (el poniente). En ambos momentos y por el Ángulo de penetración de la luz, la cantidad de rayos ultravioletas ingresando a nuestros ojos estará en un rango menor a 2 o quizás ¡en el cero, por lo que estas dos horas se constituyen en el tiempo seguro para practicar este sistema sin recibir daños en el órgano de la visión. La recomendación es escoger solo uno de los dos horarios para hacer esta práctica pero de ninguna manera los dos.
Una vez se ha escogido el horario adecuado, uno tiene que buscar un lugar en el que permanecer descalzo mientras se mira al sol, y el mejor terreno es por lo general la tierra o la arena, en el peor de los casos las piedras o el concreto, pero jamás el pasto. La explicación que me dio el Sr. Hira Ratan Manek, es que cuando uno permanece descalzo sobre la tierra los pies estarán protegiendo la función de los ojos al recibir una frecuencia de electrones libres provenientes del planeta. Sin embargo, de permanecer sobre el pasto, nuestros ojos perderán esa protección debido a que la hierba por su natural tendencia a absorber energía solar, empezara a tomarla directamente de nosotros. De ninguna manera me atrevería a decir que el caminar sobre el pasto sea mala práctica y de hecho puede constituirse en una experiencia saludable y relajante, pero hacerlo durante la práctica del Yoga Solar esta contraindicado según el método de HRM (Hira Ratan Manek)
Una vez de pie, con la columna recta, y sobre el terreno adecuado uno empieza a mirar directamente al sol por un periodo de tiempo no mayor a los 10 segundos, el que ira incrementándose de 10 en 10 cada día y así continuar avanzando hasta llegar al 1 minuto, luego 1 minuto 10 segundos al siguiente día, y seguirá a lo largo de las semanas y los meses hasta llegar a los 44 minutos que según el método de HRM será el tiempo máximo de exposición directa al sol, en el sentido de que actuando el cerebro como una batería, para el momento que alcancemos los 44 minutos de mirar el astro, la batería estará completamente llena y no habrá necesidad de ir mas allá. Un refrán dice: "El que avanza despacio llega lejos" y ciertamente en esta práctica las prisas salen sobrando, pues se trata de un entrenamiento gradual que nos llevará a experimentar beneficios para la salud física y mental insospechados.
Pero allá no termina el sistema; una vez se hayan hecho los 44 minutos, uno empieza a ir en retroceso, acortando el tiempo en un minuto por día, de modo que si llego a los 44 el primero de Agosto, el dos de Agosto hará 43 minutos de observación del sol, el día tres 42 minutos y así avanzare ahora en reversa hasta alcanzar los 15 minutos en los que me estabilizare por el resto de la vida (si es que quiero continuar con el método por supuesto)
Otro punto es que para cuando uno esta aproximadamente en los 35 minutos de mirar al sol el hambre empieza a retroceder de manera significativa por lo que es el momento de tomar una decisión importante. El dejar de comer no es una imposición del método sino que tiene que ser una elección personal muy bien pensada por lo que significa para el individuo y su entorno familiar y social; no considero que este sea el camino para la mayoría aun, pero, si de practicar este sistema pueden recibir un beneficio para la salud y quizás hallar un punto intermedio entre el comer excesivamente de nuestro condicionamiento cultural y el no comer, esto será desde ya una enorme ganancia para todos. Entrando en esta etapa (pasados los 35) y de tomar la decisión mas adecuada para el individuo, se recomienda empezar a caminar descalzo 45 minutos por día sobre tierra o arena, y de ser posible todos los días; por otro lado el beber agua pura se convierte en una practica habitual desde que uno inicia el ejercicio de mirar el sol, y es recomendable que bebamos por lo menos 8 a 10 vasos de agua por día.
Enrique Villanueva
Maestro en PNL e Hipnoterapia
(818) 324-9729
——-
Interview with Enrique Villanueva (March 2009)
http://jennymannion.com/healpain/2009/03/interview-with-enrique-villanueva/
In 2005 and "by accident" I received an e-mail from a stranger inviting me to the lecture of this man from India who was living on sunlight for more than a decade! I had at the time some references of people in Europe and India who went the same path, so I thought: "If this guy can teach me how to do it I'll be glad to give it a try" After all I was suffering with the food intake so I might as well quit eating if I could. Listening to the lecture of Hira Ratan Manek (HRM) I was absolutely sure I could repeat his success with this sun gazing technique, so I disciplined myself during a little more than a year until I felt I was ready for the last stage: Quitting solid food, which I did in august of 2006.
Many changes came after this; I lost all the extra weight and went from 205 lbs to 154 lbs. and with this all the bad digestive symptoms disappeared. I regained the body and energy of my teen years and started exercising more frequently. I discovered with much surprise that I could do some of the most complicated yoga positions without having a formal training in this discipline, and in the most extreme moments I could even sense the awakening of a telepathic ability that seemed to be triggered by my condition and influenced somehow by the positions of the moon.
Many of these things I can not explain and just know are possible because I experienced them. On the other side of the coin, the condition of a non-eating person can be considered so much against the social traits that inevitably will shatter the structures built around the person.
A long term relationship of 11 years that was already in trouble and ended leaving me a beautiful son. Even the hosts of many radio and TV programs on Hispanic broadcasting that used to invite me were now concerned and avoided contacting me, confusing this new life style with some form of anorexia, which was not the case at all because I never went into this discipline thinking about my weight but my health, and I truly liked some foods, it was just that I couldn't have them without suffering the consequences.
To most of the people it didn't matter that I was feeling healthier and some members of my family were very concerned about my sudden weight loss even when my weight stabilized at 154 lbs. Originally I planned this as an exploration of 7 years, but in the second year of this discipline many things happened that make me think twice about continuing this path. The first one was the memory of a possible past life experience as a Swiss hermit who already went through this non-eating stage in the 1400's, abandoning his family and earthly connections in the search of a spiritual life. So in a way that experience was already done, and when my son of this life time asked me to go back to my old self and eat with him again I realized how much my search could create havoc for the ones I love, so I decided that my search in this area was complete and went back to eat again.
If there is something I really understood from those two years, was that most of the times humans eat not for hunger but because of the social conditioning installed on us, and is really a kind of accepted addiction firmly ingrained in an old paradigm that is shortening our life span and condemning us to many health crisis and chronic diseases.
During the two years of my non-eating condition I didn't miss food, and this can be experienced by anyone who practices sun gazing on a regular basis, that the desire for food and flavor will diminish considerably and with this the hunger can be also controlled. For me it happened when I was approaching the minute 35 of sun gazing (increasing only 10 seconds a day) that one sunset while looking at our yellow star I felt an explosion of every flavor I ever tried in my life, weirdly enough it was felt in my brain and not in my mouth and only for a fraction of a second, and after that I felt that I truly was going to reach my goal of repeating HRM experience.
When I started feeling less and less hunger I first quit dinner, a month later the breakfast and then I noticed how my food intake during lunch was going smaller and smaller to the point that it look like the portion for a baby. At that moment I decided that I was ready, and tried a first week with only water and sunlight, then two weeks, then three and the rest is history. I honestly don't know if anyone could do it.
HRM came from an Indian culture filled with stories and traditions about supernatural powers (siddhis), westerns on the opposite, valued positive science and rational thinking, which being critical in technological advancements many times fail miserably in understanding the phenomena that goes beyond its own scope. Being a hypnotherapist and knowing first hand the power of the subconscious I decided to condition my mind to believe that reaching that stage was not only possible but certain. Parallel to my sun gazing discipline I practiced different self hypnosis modalities to correct my believe system. Thus I became a believer in the possibility of living on sunlight and liquids.
___________________________________________________
Miroslav Kiš
(Cybermikan nickname from the breatharian forum)
Email: cybermikans@yahoo.com
Sungazing-living on sunlight,water,tea on day over one year
http://forum.breatharian.info/viewtopic.php?t=639
Hello everybody
I am Miroslav Kiš- cybermikan from Serbia and doing sungazing by HRM method since one and half year. Today at june 1st 2010. stand on 42 minutes and 20 seconds of sungazing because in Serbia there is no Sun at the moment.
I don´t write you this to promote myself- don´t have any use or benefit to do that! My goal is to tell you and to tell to all people in the world this: Anybody who start with safe sungazing by HRM method can live like me if he want. The starvation on a world can be past, it can be over!!!
People must only do safe sungazing and in process all will come by itself, you don´t need to give up of anything, and everything will come when is time. Just look at the Sun and let it happened.
So, from jun 11th last year 2009- just living on sunlight, water, and little tea on a day, and I don´t punishing my body- just enjoying in energy and told to all of you once again any who want live without food can do this by sungazing method, its the safest and most quickly practice.
Wish you all the best and let a change a world values!
—–
Before sungazing (about 2 yrs ago), I was a fat man with 115 kg on 185 cm in high, but now I am on 87 kg. and feel good. From my sixth day of sungazing I started to reduce the in-taking of food by itself, just have less appetite to taking a food. In that days I was taking only 10-12 spoons a soup and little peace of diabetic bread and filing full- fed on my bodies desire.
So, I continue to take little food (soup and little bread) for 2-3 months without a starvation, and looking to the Sun to taking more energy from His and drinking to much sun charged water. Some days just taking one little bottle of yogurt and only a water, so my body rejected a soup and bread. About 5-6 months of my sungazing just start to taking Sun everyday, water and little tea on a day, and from now I am on Sun, sun charge water, tea and my body started to rejecting a tea, it is a feeling like a stone in my stomach if some food need to reduce or reject in eternal- and I know what kind of food I don´t needed any more.
It is my guide to anyone who want living like me. Just listen to your body what don´t need anymore, and I DON´T RECOMMENDED ANYBODY TO GOING TO BE LIQUIDARIAN OR BREATHARIAN WITHOUT PRACTICE OF SUNGAZING!!! Because your energy, what you take from a food MUST be replaced with cosmic – pranic energy and more safer is with sungazing my friends.
My vision is: To many living people on my way a scientists can not ignore this new way of a living! People let change the world!!!
YES; WE CAN AND WE MUST TO DO THIS- IT IS OUR CALLING, A CALLING TO OUR GENERATION TO CHANGE A WORLD VALUES.
—-
Continue to do safe sungazing and please try this way.
Just redirect your thoughts on this:
1. I want to live without food only on Sun and water.
2. Think on that any time what ever you do.
3. Empty your fridge, stop buying the food, try with little soup or milk.
4. Think like this: This is my life and I love it. I understand and see in what situation I am and want to be independent of all life situations.
5. Start to give your thanks to our dear Sun for your deliverance from food.
Btw. I finished the practice from 45 to 15 minutes and now can do sungazing what ever want.
BENEFIT Sungazing 15 minutes of practice:
MENTAL Benefits
Strong mind, confidence, persistence and stability of mind, transcend mental stress and depression, concentration and navigability, strong enthusiasm, improved memory, increased patience, supporting positive thinking, reduce of bad habits, sharp intellect and healthy, easy success in life.
BENEFIT Sungazing 30 minutes of practice:
BODY benefits of PHYSIOLOGICAL NATURE
Clear the body of toxins and poisons, remove stiffness and pain, heal chronic diseases, diabetes, high and low pressure, gases, acidity, asthma, bronchitis, allergies, improve vision, balance the thyroid gland, sinus, clear eat, nose and throat, hemorrhoids, all kind of arthrosis, stone kidneys, urinary tract infections, enlarged prostate, psoriasis, acne and pimples, skin problems, balances weight, strengthens bones, strengthens the heart and the immune system. Cancer, aids and all kind of illnesses disappeared.
BENEFIT Sungazing 45 minutes and further:
Spiritual benefits you develop during lifetime, they do not stop just at 45 minutes Sungazing. The more you work on Sungazing it will wake you up more skills in it. Everything happens for what you want, and never will happen to you what you don't want!
SPIRITUAL benefits
Positive personality changes, Positive attitude, Patience, Frustration and irritation slowly disappear, Spontaneous hallmark of peace and love from all, see the quality in others, helping attitude, honesty, nonviolence action, truth, mind becomes happy and satisfied, no longer requires food if you want, victory against hunger.
Promoting and encouraging "parapsychological or supernatural" abilities if you want to and if you have it on your DNA. Telepathy, telekinesis, remote viewing, healing hands and exit the body (astral projection), levitation, lifting powers, can feel the vibrations of Mother Earth, can see energy and aura of others beings, strong intuition, enhanced senses of sight, smell, hearing, touch, taste. Ability to hear other's thoughts, telepathy and empathy (knowing others motive, feelings of others), lucid dreaming, less sleeping but much better than before.
Abide in a Meditative state and constant rest, calming the thoughts and ability to listen to higher self, growth and activation of pineal gland, materialization of things (cocreation), shuting down of all limiting programs, unsuspected other features and final victory of mind over body and matter.
___________________________________________________
LINKS
The Third Eye and the Pineal gland
http://www.strayreality.com/Lanis_Strayreality/thirdtyepinealgland.htm
Sun Gazing (HRM)
http://www.youtube.com/watch?v=Vv1VPQr7GZ4&feature=related
Sun Gazing (HRM) – Part 2
http://www.youtube.com/watch?v=5329Up23TYc&feature=related
Sun Gazing (HRM) – Part 3
http://www.youtube.com/watch?v=Fb3-nJAwHT8&feature=related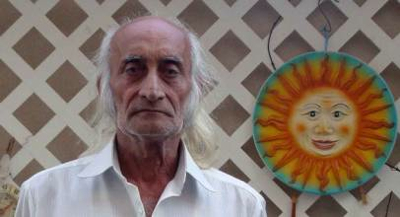 Sungaze now!
http://www.eatthesunmovie.com/sungaze_now_.html
HRM Interview:
We talked about improving the health and life without food, by taking direct solar energy.
- Let us look now at the end of the big picture: how do you imagine a world based on solar yoga, what will be different from today's world?
The easiest way would be if we were all together. Because people eat different foods, we creates a different vibration. When the sun was food for all of us, our vibration would be the same, we would be unity among us and there would be no conflict. He appeared to the natural world peace. Food in the world are increasingly missing – looking at the sun and it would be solved. We eat more, which is why our body suffers. Our bodies do not need all the food we eat.
I met a few people who live like me, but thousands of people enjoy good health. It is not important to me that someone can live only by solar energy. My goal is to achieve a healthy mind, body and spirit. In this sense we can say that thousands of people can live off of solar energy.
It is now known like a fact: Practice Solar yoga and the results will come. So I think solar yoga is spreading around the world, and in time will help man to release the desire for food, and frees up all other desires. And when the man is free of desire, the distribution of wealth in the world will become fair and just society will be organized in the true sense of the socialist.
People will be good and compassionate towards other beings. I think that a better world awaits us. Solar Yoga is an exercise that does not require any cost, and brings prosperity to all people, world peace and a better society.
___________________________________________________
Documentals
In the Beginning There Was Light (2010)
http://www.youtube.com/watch?v=Ul82-jaDmlY (Trailer)

On September 17, 2010, P.A. Straubinger, an Austrian film maker, released his new movie In the Beginning There Was Light. This movie teaches us about the human ability to live on light or prana. In recent years, many people around our world have come forward to share with humanity their ability to live without eating food, a practice called inedia, solar nutrition, breatharianism or pranic nourishment.

Religion Comes From Ancient Astrology and Sun Worship (1-3)
part 1 http://www.youtube.com/watch?v=sD9f0XU_S78

The 2007 documentary film Zeitgeist: The Movie begins by the telling The Greatest Story Ever Told: evidence that most modern religions come from Sun worship. Watch the first 30-minute part of Zeitgeist to learn about the astrological and solar connections to nearly every religion in recorded history. This hugely popular and controversial independent film has received both praise and criticism for it's evidence and conclusion. Watch it and form your own opinion. Is the Sun at the center of every world religion?

FROM: http://www.ayahuasca-wasi.com/2011/sungazing/

Staring into the Sun just before sunset, it is possible to differentiate the many beams of Light that pulsate so miraculously from this grand star as liquid-gold fractal transmissions; an endless code of Light intelligence." -Juliet Carter

What Is Sungazing?

Sungazing is a meditative practice that involves staring directly at the Sun for short periods of time during sunrise or sunset. Some practitioners ascribe a range of health and spiritual benefits from the practice, though it is controversial. I personally practice sungazing for many reasons, all of which benefit me in a myriad of ways. I am healthier, more aware, more conscious, compassionate, patient, resonant, and am more at one with all because I sungaze. Through sungazing, I reconnect my disconnected bodily circuitry, revitalize my pineal-hypothalamus-pituitary complex, and return again to the benevolence of creation. This page presents some different methods and benefits of sungazing. Please read through this information carefully. If you decide to begin practicing, it is vital that you start slowly, always listen to your self, and be careful. Find the method that resonates most with you.

pt"> Hira Ratan Manek (HRM) has literally subsisted, and lived off of the Sun's energy since June 18th, 1995. He has been observed and studied by various researchers, such as the Thomas Jefferson University, and the University of Pennsylvania. Not only have they found his claims to be true, but medical evidence suggests this man is much more healthy than a normal person of his age.

HRM, among others, have proven that a person can live just on solar energy for very long periods without eating any food. This has come to be known as the HRM phenomenon. The method is used for curing all kinds of psychosomatic, mental and physical illnesses as well as increasing memory power and mental strength by using sunlight. One can get rid of any kind of psychological problems, and develop confidence to face any problem in life and can overcome any kind of fear including that of death within 3 months after starting to practice this method. As a result, one will be free from mental disturbances and fear, which will result in a perfect balance of mind. If one continues to apply the proper sungazing practice for 6 months, they will be free from physical illnesses. Furthermore, after 9 months, one can eventually win a victory over hunger, which disappears by itself thereafter.

If we can activate the human brain and awaken these infinite powers inherent in ourselves then we can raise ourselves to higher levels. We can achieve any results we want. In order to operate the brain effectively, it needs to be activated. Being a holistic entity it needs a holistic power supply. Sun energy is the source that powers the brain, which can enter and leave the human body or the brain only through one organ that is the human eye. Eyes are the Sun Energy's entry door to the human brain. They are also known as the windows of the soul.

HRM Method Protocol

HRM did not claim to have discovered sun gazing - he said it had been practiced by almost every ancient culture - but he was proselytizing his protocol which he gleaned from self-experimentation:

< Stand barefooted on the bare earth looking directly into the sun every day at either the hour after sunrise or the hour before sunset and add 10 seconds to the sungazing time until you reach 44 consecutive minutes which could take 9 to 12 months to achieve - at which time one would be solar charged€, meaning not only cured of all mental and physical ailments but also now without the desire or need to eat food.

Sungazing is to be practiced standing barefoot on bare earth. Without shoes you can stand on sand, gravel, mud, or bare earth. Your bare feet should be in contact with the bare earth. Try to avoid standing on tar, concrete, granite, stone or even on grass (the grass absorbs the solar energy). If you happen to stand on any other surfaces, that is fine, the results may simply be a bit different or arrive a bit slower.

As the sun rises over the horizon simply gaze at the whole glowing ball of light for 10 seconds only. The key is to be relaxed, just like in meditation, let go of all thoughts and become immersed in the moment. Simply, look at it. No stress or strain on the face, facial muscles or eyes. Relax your jaw. Stand at peace, knees bent slightly with your arms at your sides. Let go.

There is no need to maintain an unblinking, stare. Blink as and when it naturally happens, sort of like watching television. For the first few moments you look into the sun it may be very bright, after about 3-7 seconds of continuous gazing all the brightness generally goes away and you are left staring into a soft ball of pure light; a beautiful pulsing orb.

During the practice, the attitude of surrender€ to the natural divine cosmic Sun energy must be there, as also an auto-suggestion€ and implicit belief that this is going to help/heal/nourish you.

Stay relaxed and receptive for greater assimilation of the beneficial aspects of the Sun's rays. Try to become aware of what your body is feeling, how is your mental, emotional and physical state as the Sun fills every atom, every electron, and every cell in your body. Feel every body tissue filled with the regenerative and healing properties that the sunlight imparts on your body. You may notice an amazing increase in your overall energy as well as your physical stamina and positivism. Be aware of how the sunlight actually cleanses and rebuilds the whole of your being, your mind and thoughts, your feelings and your physical body; total rejuvenation. By completely surrendering to the Sun's greater power, and as the minutes of your sungazing increase, the awareness of your energetic being may heighten dramatically.

Increase the time you gaze at the sun by a few seconds each day - say by 5-10 seconds or so per day, until you are comfortable and relaxed with the entire concept of staring into the sun.

Once you are comfortable with the concept of sungazing feel free to increase gazing time at a constant rate of 10 seconds per day. You may find it helpful to get a watch or employ a friend to keep tabs on your staring time. Subtle slow increments of time are important for allowing for the rods and cones within the anatomical structure of the eye to adapt to the intense levels of light. Increase the sungazing time by 10 seconds each day until you have reached 44 minutes, at which point you should be fully charged. At 44 minutes you are finished with HRM's method of sungazing. Depending on weather, this may only take nine or ten months.

At this time, sungazing has to be stopped and there is no need to continue the practice any more. According to Mr. Manek, during the first three months, the pineal gland is getting activated, and the hypothalamus or pathway to the brain from the eye is getting charged. After that period the solar energy starts reaching your brain and charging it. After this period, the solar energy starts getting stored in each and every cell in your body. When all the cells in the body are charged there is no need to sungaze any more. Only the post-sun-gazing practice needs to be done to recharge the body.

Mr. Manek says that we need a lot of energy for digestion of food and for our brain/mind, to deal with all the mental problems, depression, negative emotions etc. He says that since the sun gazing has removed all his mental problems, he is calm and cool so no energy is used/lost here. Since he is not eating any more, no energy for digestion is required either. So his energy needs are greatly reduced and he can easily meet them without needing food!

The HRM Method Post Sun Gazing Practice is simply walk barefoot on bare earth for 45 minutes each day!

Solar Gazing with HRM - Part 1


http://www.youtube.com/watch?v=zlCJPxxKoaY
Solar Gazing with HRM - Part 2
http://www.youtube.com/watch?v=pfCU_VCvc9k

EXCERPTED FROM: http://www.transmissionstotheawakened.com/html/sungazing.html

SUNGAZING HEALTH BENEFITS http://www.youtube.com/watch?v=JgJxrimJOWQ

SUNGAZING PART I http://www.youtube.com/watch?v=m60latH_UFc&feature=endscreen&NR=1

SUNGAZING PART II http://www.youtube.com/watch?v=cHfwAbn7jvQ&NR=1&feature=endscreen


THIS BLOG CONTINUES ON PAGE 126


http://www.earthmountainview.com