What's in CIA's secret JFK files?
By James Rosen
Fifty years after shots rang out in Dealey Plaza, killing a larger-than-life figure and abruptly ushering in what one historian has called "the decade of shocks" – from Dallas to Watergate – the federal agency that stood at the center of seemingly all the intrigues and conspiracy theories of that shadowy era is still holding onto an estimated 1,100 documents relating to the assassination of President John F. Kennedy.
The Central Intelligence Agency told Fox News this week through a spokesman that the National Archives now has custody over those tantalizing documents, along with a larger group of 90,000 or so pages of agency files on the assassination that have already been released.
Federal law mandates that all known records relating to the assassination will be released by 2017, unless any agency objects, in which case the Assassination Records and Review Board would consider the appeal; but the spokesman said the CIA as of now has no plans to pose any such objections.
Among the material that remains classified are the files of a number of long-deceased CIA officials who are believed by researchers to have had knowledge about the movements and actions of Lee Harvey Oswald, the president's assassin, in the months before Dealey Plaza.
Some of these officials are also believed to have helped the CIA conceal this knowledge from the staff members of the two major official probes into the assassination: the Warren Commission, which concluded in its 1964 report that Oswald was the sole assassin; and the House Select Committee on Assassinations (HSCA), whose final report in 1979 determined that there was a "high probability" that two gunmen fired at the president that day.
The CIA spokesman dismissed conspiracy theories involving the agency as "pure fiction."
One official who has drawn particular scrutiny by researchers is the late George Joannides, an undercover CIA officer who worked in Miami and New Orleans in the early 1960s.
Researchers say that on the evening of Nov. 22, 1963, Joannides was busy at work distributing materials to the news media that tied Oswald to pro-Castro groups, among other mysterious actions he took in the aftermath of the assassination. And when the HSCA reopened the Kennedy case in the late 1970s, Joannides was brought out of retirement to serve as the agency's liaison to the committee. Researchers tend to agree that Joannides should more properly have appeared as a witness before HSCA.
While he believes that the evidence firmly establishes that Oswald killed President Kennedy, political scientist Larry Sabato, author of The Kennedy Half Century, does not rule out that the CIA could have played some role in the assassination – and he remains troubled by the agency's conduct over the years.
"The fact that they appointed George Joannides to be the liaison between the CIA and the House Select Committee on Assassinations tells me that they consciously were determined to withhold information from this second major investigation of the Kennedy assassination," Sabato told Fox News this week.
"[Joannides] never revealed the fact that he had a direct conflict of interest, that he had been involved in one of the organizations that could potentially have been guilty of involvement in the assassination of the president," Sabato said. "Nor did he reveal his activities on November 22nd, 1963. In addition, he consistently refused to cooperate with staff members of the House Select Committee on Assassinations. He was trying to withhold information from them. He convinced the director of the [panel] that his young staff was pushing the CIA too hard, too unfairly; and so the director tended to pull them back."
Former Washington Post editor Jefferson Morley has spent years researching the assassination – the last 10 of them locked in litigative combat with Langley. He moderates a website, JFKFacts.org, that keeps readers updated on Morley's work, as well as other new trends and developments in assassination research. In Morley v. CIA, first filed in 2003 and still pending, with motions in the case filed just recently, the historian is seeking to pry open the Joannides papers before the 2017 date.
"That's what's striking about Joannides: both that he's well positioned to report on Oswald in 1963 and then fifteen years later is called out of retirement to deal with the congressional investigators," Morley told Fox News, in an interview from Dealey Plaza on the anniversary of the assassination. "But he never discloses his own role in the events of 1963. I find that highly suspicious and I'm trying to clarify that. ... I mean, that was felonious behavior. He was obstructing Congress there. So you've got to wonder why was he doing that, and I think that's still a big question after fifty years."
In studying "the possible relationship of Oswald to the CIA," Sabato in his book posits that Langley withheld from investigators what it knew about the assassin, and when, because the CIA planned, or had already begun, to use the troubled 24-year-old ex-Marine as an asset of some kind. "The agency could have viewed Oswald as a malleable potential low-level operative with an unusual combination of background experiences and contacts," Sabato writes.
But Peter Savodnik, author of The Interloper: Lee Harvey Oswald Inside the Soviet Union, a deeply researched new study of the assassin's interior psychology, doubts there was any such relationship.
"These are, in the end, large government bureaucracies and they are shot through with inefficiencies and turf battles," Savodnik said during an interview on "The Foxhole" on Nov. 21. "I can't explain why it is that there are certain pages that have been withheld. … He was on their so-called radar screen. But I don't think that that means anything more than exactly that. The idea that somehow he was somehow a puppet or a patsy or being controlled by larger forces mysteriously, clandestinely makes for nice theatre, but there's no truth behind it."
James Rosen joined Fox News Channel (FNC) in 1999. He currently serves as the chief Washington correspondent and hosts the online show "The Foxhole."
John F. Kennedy's medical secrets linger
Clues point to a rare autoimmune endocrine disorder to explain JFK's health
CBC News Posted: Nov 21, 2013
Doctors continue to look for clues to former U.S. President John F. Kennedy's secret medical history, 50 years after his assassination.

At 43, Kennedy was the youngest man elected U.S. president following a campaign that portrayed him as the epitome of youth and vigour. But a review of Kennedy's White House medical records and correspondence from his physicians revealed a complex medical history.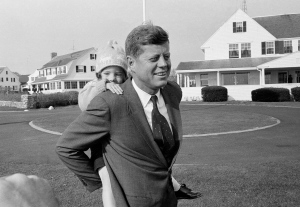 This week — a half century after his death in Dallas — the Annals of Internal Medicine released a 2009 review titled "Endocrine and autoimmune aspects of the health history of John F. Kennedy," to the media.
During the 1960 presidential campaign, JFK's diagnosis of Addison's disease was covered up and wasn't disclosed until the 1976 publication of the book, The Search for JFK, by Joan and Clay Blair.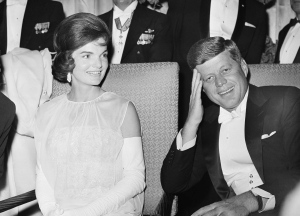 "The crux of the cover-up rested on the cleverly worded statement claiming that Kennedy 'does not now nor has he ever had an ailment described classically as Addison's disease, which is a tuberculose [sic] destruction of the adrenal gland,'" Dr. Lee Mandel of the U.S. Navy Medical Corps in Chesapeake, Va. wrote in the journal.

In fact, Mandel noted, Addison's disease has an autoimmune cause in nearly 80 per cent of cases and tuberculosis accounts for only 10 per cent — a narrow definition that successfully deflected further questions.
The Addison's disease was diagnosed when Kennedy was 30 years old and he was found to have hypothyroidism when he was a senator.

The combination of autoimmune adrenal disease and hypothyroidism is consistent with a rare autoimmune endocrine disorder called autoimmune polyendocrine syndrome type 2, or APS2, the journal's editors said.

While it is "probable that Kennedy had APS2," confirmatory antibodies are essential to the diagnosis. But it's still unknown whether Kennedy was tested for these because the office records of his endocrinologist, Dr. Eugene Cohen, are not available to researchers.

The article also outlines JFK's medical profile from sources including:

Letters from his doctors to his father documenting the boy's exceedingly low blood pressure in 1940.

Comments from a pathology resident present at the autopsy who confirmed Kennedy had almost no adrenal tissue, consistent with "adrenal atrophy," despite a lack of comments on the adrenal glands in the official autopsy.

Statements by historian Robert Dallek and his medical consultant, Dr. Jeffrey Kelman, that Kennedy took testosterone to keep his weight up, and statements from friends, doctors and relatives about his weight gain.

Family history: Kennedy's younger sister, Eunice, had Addison's disease and his son, John F. Kennedy Jr., had Graves disease.

Gastrointestinal symptoms JFK was known to have, such as cramping, diarrhea, and the inability to gain weight for most of his life.

Testosterone prescription, which may have been started during the 1960 presidential campaign. Mandel said testosterone was probably needed because of long-term steroid replacement therapy or possibly the autoimmune disease. When he started testosterone therapy remains a matter of conjecture.
New York Times bestselling author Jerome Corsi, is the culmination of decades of meticulous research.
Corsi, an acclaimed investigative journalist, has sorted through the mountains of evidence – the hundreds of books, the tens of thousands of documents (including all twenty-six volumes of the Warren Commission's report), several films and countless photographs.
Note: Jerome Corsi will appear on the national radio program "Coast to Coast AM" Tuesday night and Wednesday morning discussing his new book.
His research, in addition to other locations, took him to the John F. Kennedy Presidential Library in Boston and the National Archives and Records Administration in College Park, Md.
Dissecting the Warren Commission's conclusion that Oswald acted alone, he carefully and convincingly separates the unlikely from the real, and the speculation from the facts. Having personally known or met many of the key players in the JFK assassination drama, including a former top Soviet bloc intelligence official, Corsi reveals shocking information for the first time ever.

Secret details of JFK's assassination are finally unlocked. Get your autographed copy of "Who Really Killed Kennedy?" by Jerome Corsi now!

Meticulously researched and fully documented, "Who Really Killed Kennedy?" is the definitive source for those who, after five decades, wish to truly understand how and why John Fitzgerald Kennedy was assassinated – including information that has largely been hidden from the American people since the 1960s.
In this ultimate guide to the JFK assassination, readers will learn about:
the ballistic evidence that proves there was more than one shooter
the rarely studied final few frames of the Zapruder film that prove the wound in the back of JFK's head was an exit wound
the eyewitnesses who saw Oswald in the second floor lunchroom when Dallas police rushed in the building
the two previous attempts to assassinate JFK in November 1963
how Lee Harvey Oswald had extensive ties to the CIA and the KGB, and about his sordid relationship with his murderer, Jack Ruby
how JFK was aware specific plans were being made to assassinate him
how JFK double-crossed Richard Nixon and the CIA to win the election of 1960
the tape-recorded confessions Mafia godfathers made detailing their involvement in financing and planning the JFK assassination
how JFK lost control of the CIA when he decided to pull the US military out of Vietnam, where top CIA operatives were engaged in drug trafficking.
how JFK and Life magazine threatened to derail LBJ's political career
The Kennedy assassination has rightly been called the greatest "who-done-it?" of the 20th century. Jerome Corsi sets a new standard for JFK assassination research, demanding that future researchers understand the deep, and unfortunately sinister, political forces that led up to an unthinkable event that marked a profound change in America, and the world.
Currently serving as senior staff reporter for online news giant WND, Corsi holds a Ph.D. from Harvard in political science and has authored numerous bestsellers, including No. 1 New York Times bestsellers "Obama Nation: Leftist Politics and the Cult of Personality" and (with co-author John E. O'Neill) "Unfit for Command: Swift Boat Veterans Speak Out Against John Kerry."
Read more at

http://www.wnd.com/2013/09/unlocked-jfk-murder-secrets-hidden-for-50-years/#U4sHrX7wjCL8Befs.99
JFK AUTOPSY SECRETS REVEALED!
Published on: November 11, 2013
Photography by: Apic/ Hulton Archive/ Getty/Bethesda Naval Hospital officially released photos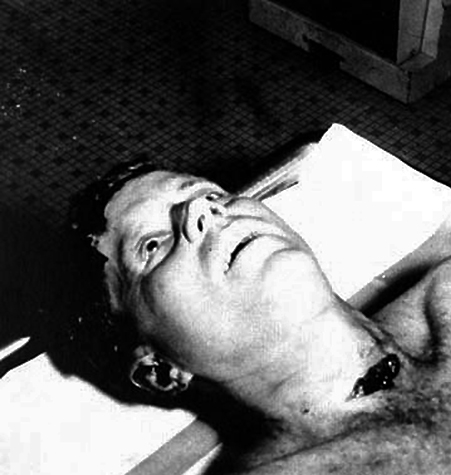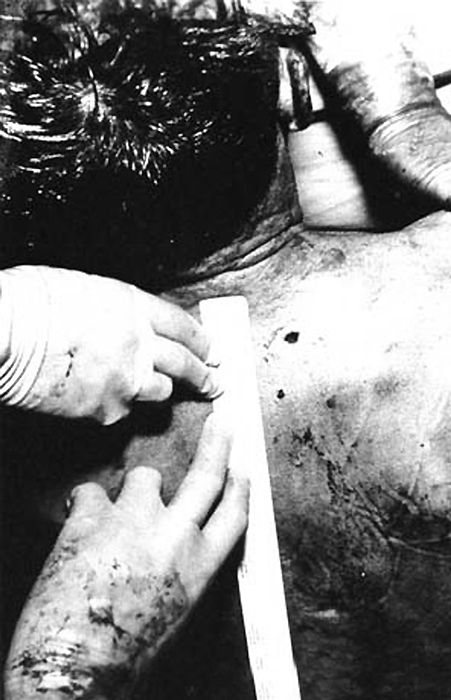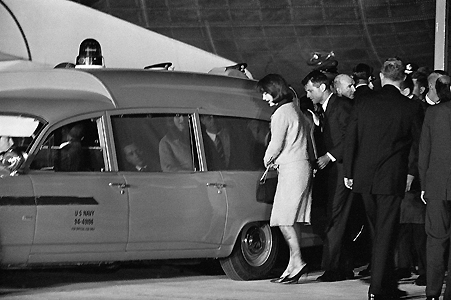 Blockbuster secrets about President John F. Kennedy's autopsy are finally being revealed by doctors who treated America's dying Commander-in-Chief 50 years ago in Dallas.
A sensational special report reveals the physicians' riveting minute-by-minute accounts of the mortally wounded leader's final moments – and their charge that the government's verdict on Kennedy's death is WRONG!
The shattering disclosures by medics at Dallas' Parkland Hospital include a bombshell claim Kennedy had a bullet entry wound in the front of his neck – disputing the Warren commission's verdict that he was shot from behind.
Famed forensic pathologist Dr. Cyril Wecht says the truth would've been made abundantly clear in the immediate aftermath of the assassination, if secret service agents didn't insist on breaking the law by removing Kennedy's body from Dallas before an autopsy could be performed.
If the post-mortem had been conducted by Dallas county Medical examiner Dr. Earl Rose instead of by doctors at Bethesda Naval Hospital in Maryland, the results would have shut down many of the conspiracy theories that have sprung up, Wecht says.
"Dr. Rose would have found out precisely how many shots entered JFK, from what direction they came, and whether they exited his body or remained inside," the CSI expert divulged.
"That information would have been turned over to local police and prosecutors for proper processing and an eventual trial of the killer or killers."
BUT incredibly, Texas coroners were not allowed to perform the autopsy! Instead, secret service agents spirited the body away at gunpoint for an autopsy performed under the control of the federal government and new President Lyndon B. Johnson.
Four Parkland doctors, experts in gunshot wounds who saw JFK before he was given a tracheostomy, believe a terrible injury to the politician's neck was caused by a bullet entering, not leaving, his body.
Parkland's Dr. Jim Carrico says he saw a hole in Kennedy's neck "just to the right" where a breathing tube had been inserted "And certainly where his collar should have been."
Their disclosures in the book "We Were There: Revelations from the Dallas Doctors Who Attended to JFK on November 22, 1963" fly in the face of the official conclusion of the Warren Commission report.
It says the President was shot from behind by a lone gunman, Lee Harvey Oswald, who fired as the motorcade passed the Texas school Book Depository building overlooking Dallas' Dealey Plaza.
The doctors' statements also support eyewitnesses who claim to have seen a gunman fire from a grassy knoll near the parade route and the Zapruder film, which some investigators say proves a bullet came from the front.
Flat-lined from onset the book by Dr. Allen Childs details the gripping accounts of 46 doctors who battled in vain to save JFK and provides chilling testimony about his final moments.
The doctors reveal Kennedy had a wound the size of a grapefruit in his head with a large mass of bone and scalp missing, along with an entry wound in the front of the neck.
Dr. Robert Duchouquette witnessed the frenzied efforts to save the life of JFK as he was wheeled into Parkland's Trauma Room 1 on an ambulance gurney. "As soon as he was placed from the gurney onto the emergency table, it was obvious from his ghastly head wound that he was DOA and…there was no hope of restoring his life," he says.
"He was fat-lined from the onset. However, the official word went out that physicians were working toward that end, and it was erroneously reported by the press that he was alive for 35 minutes after his fatal wound."
President Johnson, accused of masterminding THE MURDER used the delay in the death announcement to board Air Force One.
Carrico, the first physician to see JFK, reported only slow breathing and occasional heartbeats were detectable. There was no pulse or blood pressure.
Two external wounds were noted -- one in the neck and one that shredded JFK's brain tissue.
"He still had breathing and he still had some heartbeat," recalls Carrico. "He had a terrible looking wound.
"The first thought I had was the President's had it. I mean, he's not going to make it.
"Second is, we've got to do something. We can't just let the President die. Third thought was…what if we get him alive and then he's a vegetable?
"When we looked this wound in the side of his head, a great big wound. It was about as big it with my hand (grapefruit size) A big chunk of bone and scalp missing.
"That wound certainly looked like an exit wound. Wounds go in, wounds go out…this where a bullet (side of head)
"The only wounds we saw were this wound here (center of neck) and this big hole here (side of head)."
The doctors, who were frantically trying to restore JFK's breathing, never turned him over so the wounds in his shoulder and back were not readily apparent. When a nurse took off Kennedy's clothes, Carrico saw a hole "just to the right of the trachea."
The Secret Service threw a tight security net over the area as doctors worked on their boss.
Dr. William Zedlitz recalls being confronted by an agent holding a rapid-fire weapon at his waist when he went to the ER. He was asked if he was a doctor and was escorted into Trauma Room 1.
He recalls the President's "left eye seemed to be slightly bulging also, as if there had been a great deal of pressure intra-cranially.
"The large area in the back of the head on the right was spongy and covered with matted hair and blood.
"I would feel a crackling as I touched the area like the bones were in pieces. This is much like a hardboiled egg that has been dropped and the shell shattered but still held together by the tissue in the egg and you can feel the pieces of shell grating against one another."
Dr. Riyad Taha remembered seeing JFK's "brain tissue" all over First Lady Jackie Kennedy's clothes.
"A bullet apparently exploded in his brain," he says, "and there was no way we could resuscitate… Everyone was very sad."
Neurosurgeon Dr. William Kemp Clark recalled the massive head wound, saying, "My God, the whole right side of his head is shot off. We've got nothing to work with."
"His brains are all over the table." Jackie overheard him. She had tried to enter Trauma Room 1, and the Secret Service attempted to hold her back. She broke free telling them, "I'm just as competent as you are."
Dr. Clark concluded, "There's nothing more to be done" and pronounced the President dead at 1 p.m., just 25 minutes after he was wheeled into the ER.
Says Carrico, "The decision was made to not actually pronounce the President dead until after the priest had come in and given him the Last Rites."
JFK conspiracy theories thrive amid secrets and lies
United States Secretary of State John Kerry recently said he has ''serious doubts that Lee Harvey Oswald acted alone'' in the assassination of John F. Kennedy. While Kerry has no alternative explanation for who killed Kennedy, he has never been convinced by the official narrative of the ''lone gunman'' who was killed by another lone gunman. Kerry's beliefs are thoroughly mainstream.
According to a recent Gallup poll, 61 per cent of Americans believe there was more than one man involved in the assassination of Kennedy. Since Gallup first asked the question in 1963, the number of Americans who believe there was a conspiracy to kill Kennedy has never been less than 50 per cent. It has usually been much higher.
Like Kerry, not everyone has a fully developed conspiracy theory. In the most recent poll, 40 per cent of respondents who said there was a conspiracy had ''no opinion'' on who might have been involved. This is more than three times the numbers of people who said they believed the government, the Mafia or the Soviets killed Kennedy.
None of these alternative theories of Kennedy's death has ever gained much respectability. But the simple idea that Oswald could not have acted alone is the most widespread and persistent conspiracy theory in American life.
It draws its power both from its vagueness and its plausibility. You don't need to believe Lyndon Johnson orchestrated a coup to think there is something deeply wrong with the official story of how Kennedy died.
A week after Kennedy's death, President Johnson established the Warren Commission to investigate the assassination. Nine months later, it returned with the finding that Oswald had acted alone. He had fired three shots, two of which struck Kennedy, one also hitting Texas governor John Connally. This finding was backed by 26 volumes of evidence.
As impressive as the Warren report looked, it had serious problems from the beginning. It ignored apparent contradictions in its own evidence. Many found the ''single bullet theory'' about Kennedy and Connally's wounds hard to believe. The government had not followed standard crime scene or autopsy procedure, and much valuable evidence had been lost. The Warren Commission seemed more interested in healing the national psyche than in getting to the bottom of the murder. It didn't work. Critics immediately set about discrediting it, and by 1966 media outlets that initially welcomed its findings were calling for new investigations. According to Robert Goldberg's Enemies Within, President Johnson himself didn't believe the Warren report.
In 1979 the house select committee on assassinations found the Warren report had been inadequate. Committee acoustic experts conceded a ''high probability'' that there had been more than one shooter, but 15 years after the shooting they had no hope of identifying other suspects. By this time, about 80 per cent of Americans believed there had been a conspiracy, a much higher number than today.
By the end of the 1970s, Americans had little reason to believe anything their government told them. The Pentagon Papers, released in 1971, showed the Johnson administration had escalated military action in Vietnam under false pretences, while promising ''no wider war''. It had then systematically lied to both the public and Congress about the scope of the American war in south-east Asia.
The Pentagon Papers played a role in Richard Nixon's spectacular downfall. Daniel Ellsberg, who leaked the papers, made Nixon's extensive list of real and imagined enemies, whom he harassed through every means at his disposal. The Watergate revelations about the extent of Nixon's criminality further damaged the public's already precarious trust in government.
In 1958, according to the National Election Study, more than 70 per cent of Americans believed the federal government could be ''trusted to do what is right'' all or most of the time. By 1980 that figure was 25 per cent. It has rarely been above 40 per cent since then.
Some Americans believed, and continue to believe, that the government killed Kennedy.
A version of this theory appeared in Oliver Stone's movie JFK, which posits that the military-industrial complex killed Kennedy and installed Johnson because Kennedy was planning to withdraw from Vietnam. There is little evidence for this theory but it has emotional resonance because it imagines Kennedy as a tragic lost leader who could have prevented the next decade of war and lies (a picture somewhat at odds with Kennedy's own record in Cuba and Vietnam).
It is unlikely the US government was responsible for Kennedy's death, but it was certainly responsible for the proliferation of conspiracy theories. The Warren report established a pattern of the government ''closing the books'' for the supposed good of the nation. It was by this logic that Gerald Ford pardoned Nixon in 1974, saying he ''cannot prolong the bad dreams''.
The most important lesson from Kennedy's death is that when governments try to kill conspiracy theories, they make them worse.
David Smith is a lecturer in American politics and foreign policy, United States studies centre at the University of Sydney

Read more:

http://www.theage.com.au/comment/jfk-conspiracy-theories-thrive-amid-secrets-and-lies-20131121-2xyh1.html#ixzz2oviqOisH


Claim: Unearthed JFK film shows 2nd gunman
What if JFK, C.S. Lewis and Aldous Huxley met in afterlife?
Nut claim: Tea party at JFK assassination
George Noory features Corsi on JFK anniversary
Evidence shows KGB's hand in JFK assassination
Did JFK seal his fate with plan to dump LBJ?
Moscow 'programmed Oswald to kill JFK'
Do 3 'tramps' hold key to solving JFK murder?
Wounded eyewitness challenges Warren Commission
Reversed! Key claim to Warren Commission flipped
Reporters in Dallas with JFK recall assassination
CIA hit in 1950s mirrors JFK assassination
Rare Zapruder footage: Multiple JFK assassins
'Girl on the stairs' refutes 'P.C.' JFK narrative
Corsi challenges Bill O'Reilly to JFK-assassination debate
Did 'Rambling Rose' sound alarm on JFK killing?
Corsican assassin in Dallas on day JFK killed
John Connally debunked JFK 'single-bullet' theory
Key JFK witness was looking wrong direction
No proof for Arlen Specter's 'magic-bullet' theory
Report: Kennedy assassin was on FBI payroll
Did JFK sign his death warrant by firing CIA chief?
Did JFK Cuba gambit set stage for assassination?
Bestselling author's JFK investigation surges!
Did George H.W. Bush witness JFK assassination?
Was JFK 1st victim of New World Order?
Brand-new details on JFK murder hit airwaves
Read more at

http://www.wnd.com/2013/09/unlocked-jfk-murder-secrets-hidden-for-50-years/#U4sHrX7wjCL8Befs.99