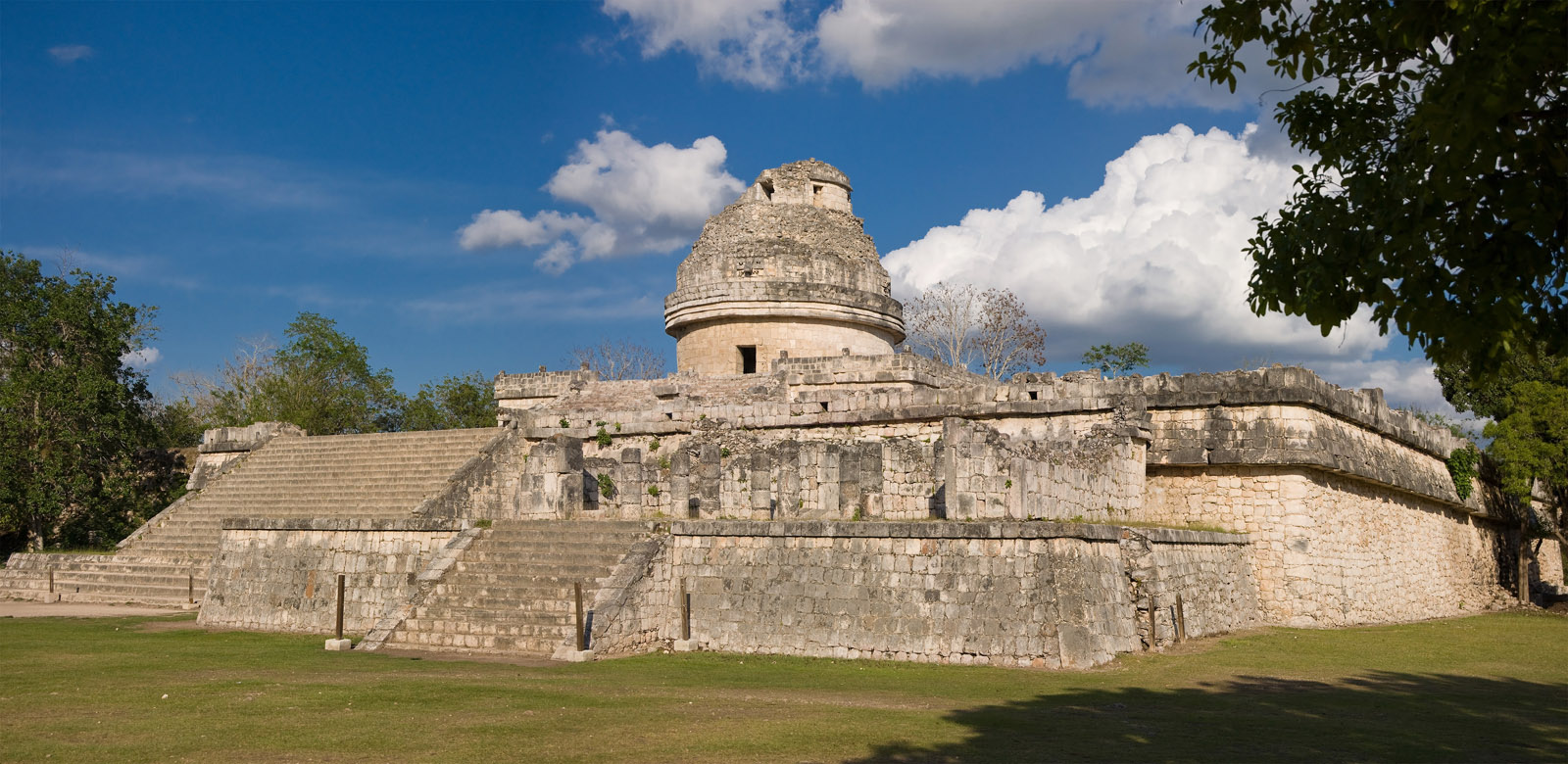 EL CARACOL - MAYAN ASTRONOMICAL 0BSERVATORY
AT CHICHEN ITZA
Dee Finney's blog
start date July 20, 2011
today's date December 3, 2013
page 604
TOPIC: END TIMES AND 2019
NOTE FROM DEE: I RECEIVED AN E-MAIL FROM THE AUTHOR OF THIS BOOK ASKING ME IF I WOULD WRITE A BOOK REVIEW.
I AGREED TO DO THIS, THOUGH I HAVEN'T READ THE WHOLE BOOK YET, I'LL BE WRITING THE REVIEW AS I READ IT, AND ADDING MY OWN PERSONAL INFORMATION AS I GO ALONG. HOPEFULLY, MY PERSONAL INFORMATION WILL MATCH WHAT THE AUTHOR DAVID MONTAIGNE HAS SAID IN HIS BOOK. I WILL FIND IT INTERESTING EVEN MORE SO IF OUR INFORMATION MATCHES - EVEN OCCASIONALLY!
THE TITLE OF THE BOOK IS END TIMES AND 2019
The End of the Mayan Calendar and the Countdown to Judgment Day
ISBN:978-1-935487-92-0
by David Montaigne
RIGHT NOW, THIS IS ONE OF MY FAVORITE TOPICS AND I'VE WRITTEN ABOUT SIMILAR INFORMATION WHILE READING OTHER AUTHOR'S INFORMATION.
HOPEFULLY, THEY WILL ALL COME TO SIMILAR CONCLUSIONS. AT LEAST I AM HOPING SO. NOBODY WANTS TO BE TOTALLY WRONG.
CALCULATING DATES FOR THE END TIMES
David is correct in stating that we are all like the blind men trying to describe an elephant when we are only touching part of it. We all do this because no on has all the information needed to determine the 'whole' of something unless you can actually see it, and this is one topic we have no way of knowing all of it.
Much of this topic is related to the Bible, but as David states, no religious beliefs are necessary to understand that the Bible has encoded astronomical information detailing the timing of an apocalypse in our near future.
The Mayan Long Count ended in 2012, describing the positions of astronomical bodies at the end of the world. They were not accurate for 2012.
NOTE: MUCH INFORMATION ABOUT THE DATING CAN BE FOUND ON THIS PAGE: http://www.greatdreams.com/2012.htm
David states that the planetary lineup occurs actually in 2019.
Several cultures besides the Israelites point to dates in the future about the tribulation and all the things that point to it.
David states emphatically that we will have a pole shift on 12-21-2019 and that Judgment Day comes seven days later as the pole shift ends on 12-29-2019.
NOTE: Thank you David for not making the pole shift a monumental all in one day shot. I will have more to say on that as we go on as I have received personal information and written my own book on this topic and received more information on that event.
David states that Matthew 24:36 has been mistranslated from the Greek to English that no one can know the day or hour when Judgment Day is, but knowledge has increased since that statement has been made and we can now deduce what that date is.
David states that all of his Bible quotations will be taken from the New American Standard Bible.
We must agree that it is easier to understand than the King James version.
Here are some biblical quotes:
Amos 3:7 "Surely the Lord God does nothing unless He reveals His secret counsel th His servants the prophets."
Mark 4:22 "For nothing is hidden, except to be revealed; nor has anything been secret it would come to light."
Luke 8:17 "For nothing is hidden that it will not become evident, nor anythingsecret that will not be known and come to light."
Daniel 12:4 "But thou, O Daniel, shut up the words, and seal the book, even to the time of the end: many shall run to and fro, and knowledge shall be increased."
1 Thessalonians 5:1-4 But concerning the times and the seasons, brethren, ye have no need that aught be written unto you. 2 For yourselves know perfectly that the day of the Lord so cometh as a thief in the night. 3 When they are saying, Peace and safety, then sudden destruction cometh upon them, as travail upon a woman with child; and they shall in no wise escape. 4 But ye, brethren, are not in darkness, that that day should overtake you as a thief:
Romans 11:25 For I would not, brethren, have you ignorant of this mystery, lest ye be wise in your own conceits, that a hardening in part hath befallen Israel, until the fulness of the Gentiles be come in;
Apparently there is a brotherhood which understands that the information we are seeking for the timing of events is given to us with astronimical signs in the sky.
Revelations 3:3 "if you don't wake up, I will come like a thief, and you will not know at what hour I will come,"
There are many more of these biblical quotes given, with the conclusion that Judgment day is December 28, 2019.
I'm really glad it isn't on my birthday December 26th, like the earthquake and tsunami occured which I dreamt 3 weeks earlier and came true on my birthday in 2004.
CHAPTER 1 of the book takes the reader through he history of the Nation, all the way from Babylon through modern times, with all the wars included that the Jews were dragged through (I use that term loosely)
This is a timeline of major events in the History of Jerusalem; a city that had been fought over sixteen times in its history. During its long history, Jerusalem has been destroyed twice, besieged 23 times, attacked 52 times, and captured and recaptured 44 times.
HERE ARE LINKS FROM WIKIPEDIA IF YOU WANT TO LOOK AT ANY SPECIFIC TIME PERIOD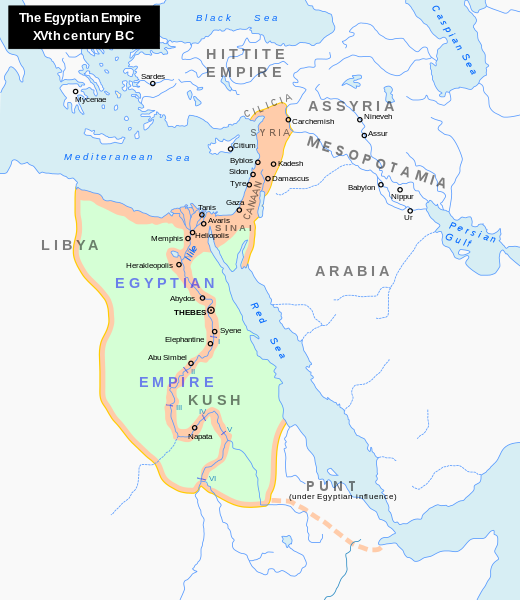 Daniel and Ezekiel were the most prominent prophets during what is known as the Babylonian captivity, but it was about 150 years earlier that the prophet Isaiah told us how the captivity would end.
Isaiah 44:26-45
NOTE FROM DEE: I KNOW FROM WRITING MY OWN FOUR BOOKS THAT ERRORS CREEP INTO THE PAGES, AND THIS IS ONE OF THEM. ON PAGE 30 - ISAIAH ONLY GOES TO VERSE 28
Judah Will Be Restored THIS IS VERSE 21 - 28
24 Thus says the Lord, your Redeemer,
And He who formed you from the womb:
"I am the Lord, who makes all things,
Who stretches out the heavens all alone,
Who spreads abroad the earth by Myself;
25 Who frustrates the signs of the babblers,
And drives diviners mad;
Who turns wise men backward,
And makes their knowledge foolishness;
26 Who confirms the word of His servant,
And performs the counsel of His messengers;
Who says to Jerusalem, 'You shall be inhabited,'
To the cities of Judah, 'You shall be built,'
And I will raise up her waste places;
27 Who says to the deep, 'Be dry!
And I will dry up your rivers';
28 Who says of Cyrus, 'He is My shepherd,
And he shall perform all My pleasure,
Saying to Jerusalem, "You shall be built,"
And to the temple, "Your foundation shall be laid."'
EZEKIEL 4:4-6
4 "Lie also on your left side, and lay the iniquity of the house of Israel upon it. According to the number of the days that you lie on it, you shall bear their iniquity. 5 For I have laid on you the years of their iniquity, according to the number of the days, three hundred and ninety days; so you shall bear the iniquity of the house of Israel. 6 And when you have completed them, lie again on your right side; then you shall bear the iniquity of the house of Judah forty days. I have laid on you a day for each year.
The Middle East used a 360 day year. Seventy of those were prophetic years or biblical years.
The Jews who returned to Israel in 537 B. C. refused to repent of their sins, Israel remained under the rule of foreigners from Persia, Greece, Wgypt, Syria, and Rome. 360 more years brought them o the year 182 B. C. but Israel never became independent.
See Leviticus 26:27-28
NOTE FROM DEE: BOOKS COST MONEY, SO I'M GOING TO INCLUDE MORE OF THE IMPORTANT VERSES THAN THE AUTHOR:
3 'If you walk in My statutes and keep My commandments, and perform them,
4 then I will give you rain in its season, the land shall yield its produce, and the trees of the field shall yield their fruit.
5 Your threshing shall last till the time of vintage, and the vintage shall last till the time of sowing;
you shall eat your bread to the full, and dwell in your land safely.
6 I will give peace in the land, and you shall lie down, and none will make you afraid;
I will rid the land of evil beasts,
and the sword will not go through your land.
7 You will chase your enemies, and they shall fall by the sword before you.
8 Five of you shall chase a hundred, and a hundred of you shall put ten thousand to flight;
your enemies shall fall by the sword before you.
9 'For I will look on you favorably and make you fruitful, multiply you and confirm My covenant with you.
10 You shall eat the old harvest, and clear out the old because of the new.
11 I will set My tabernacle among you, and My soul shall not abhor you.
12 I will walk among you and be your God, and you shall be My people.
13 I am the Lord your God, who brought you out of the land of Egypt, that you should not be their slaves;
I have broken the bands of your yoke and made you walk upright.
14 'But if you do not obey Me, and do not observe all these commandments,
15 and if you despise My statutes, or if your soul abhors My judgments, so that you do not perform all My commandments, but break My covenant,
16 I also will do this to you:
I will even appoint terror over you, wasting disease and fever which shall consume the eyes and cause sorrow of heart.
And you shall sow your seed in vain, for your enemies shall eat it.
17 I will set My face against you, and you shall be defeated by your enemies.
Those who hate you shall reign over you, and you shall flee when no one pursues you.
18 'And after all this, if you do not obey Me, then I will punish you seven times more for your sins.
19 I will break the pride of your power;
I will make your heavens like iron and your earth like bronze.
20 And your strength shall be spent in vain;
for your land shall not yield its produce, nor shall the trees of the land yield their fruit.
21 'Then, if you walk contrary to Me, and are not willing to obey Me, I will bring on you seven times more plagues, according to your sins.
22 I will also send wild beasts among you, which shall rob you of your children, destroy your livestock, and make you few in number;
and your highways shall be desolate.
23 'And if by these things you are not reformed by Me, but walk contrary to Me,
24 then I also will walk contrary to you, and I will punish you yet seven times for your sins.
25 And I will bring a sword against you that will execute the vengeance of the covenant;
when you are gathered together within your cities I will send pestilence among you;
and you shall be delivered into the hand of the enemy.
26 When I have cut off your supply of bread, ten women shall bake your bread in one oven, and they shall bring back your bread by weight, and you shall eat and not be satisfied.
27 'And after all this, if you do not obey Me, but walk contrary to Me,
28 then I also will walk contrary to you in fury;
and I, even I, will chastise you seven times for your sins.
29 You shall eat the flesh of your sons, and you shall eat the flesh of your daughters.
30 I will destroy your high places, cut down your incense altars, and cast your carcasses on the lifeless forms of your idols;
and My soul shall abhor you.
31 I will lay your cities waste and bring your sanctuaries to desolation, and I will not smell the fragrance of your sweet aromas.
32 I will bring the land to desolation, and your enemies who dwell in it shall be astonished at it.
33 I will scatter you among the nations and draw out a sword after you;
your land shall be desolate and your cities waste.
34 Then the land shall enjoy its sabbaths as long as it lies desolate and you are in your enemies' land;
then the land shall rest and enjoy its sabbaths.
35 As long as it lies desolate it shall rest—
for the time it did not rest on your sabbaths when you dwelt in it.
36 'And as for those of you who are left, I will send faintness into their hearts in the lands of their enemies;
the sound of a shaken leaf shall cause them to flee;
they shall flee as though fleeing from a sword, and they shall fall when no one pursues.
37 They shall stumble over one another, as it were before a sword, when no one pursues;
and you shall have no power to stand before your enemies.
38 You shall perish among the nations, and the land of your enemies shall eat you up.
39 And those of you who are left shall waste away in their iniquity in your enemies' lands;
also in their fathers' iniquities, which are with them, they shall waste away.
All these years multipied seven times their sins adding 2520 prophetic years, comes to 906,200 days which brings us to 1948 when the modern nation of Israel was born.
Daniel gave us two completely different ways to reach 1967 when the 6-day war occurred.
DANIEL 8:3-14
3 Then I lifted my eyes and saw, and there, standing beside the river, was a ram which had two horns, and the two horns were high; but one was higher than the other, and the higherone came up last. 4 I saw the ram pushing westward, northward, and southward, so that no animal could withstand him; nor was there anythat could deliver from his hand, but he did according to his will and became great.
5 And as I was considering, suddenly a male goat came from the west, across the surface of the whole earth, without touching the ground; and the goat had a notable horn between his eyes. 6 Then he came to the ram that had two horns, which I had seen standing beside the river, and ran at him with furious power. 7 And I saw him confronting the ram; he was moved with rage against him, attacked the ram, and broke his two horns. There was no power in the ram to withstand him, but he cast him down to the ground and trampled him; and there was no one that could deliver the ram from his hand.
8 Therefore the male goat grew very great; but when he became strong, the large horn was broken, and in place of it four notable ones came up toward the four winds of heaven. 9 And out of one of them came a little horn which grew exceedingly great toward the south, toward the east, and toward the Glorious Land. 10 And it grew up to the host of heaven; and it cast down some of the host and some of the stars to the ground, and trampled them. 11 He even exalted himself as high as the Prince of the host; and by him the daily sacrifices were taken away, and the place of His sanctuary was cast down. 12 Because of transgression, an army was given over to the horn to oppose the daily sacrifices; and he cast truth down to the ground. He did all this and prospered.
13 Then I heard a holy one speaking; and another holy one said to that certain one who was speaking, "How long will the vision be, concerningthe daily sacrifices and the transgression of desolation, the giving of both the sanctuary and the host to be trampled underfoot?"
14 And he said to me, "For two thousand three hundred days; then the sanctuary shall be cleansed."
The ram represents the Persian Empire, and the goat is the Greek. Interpreting this is 2300 years of gentile (non-Jewish) rule, of foreign forces of Egypt, Assyria, Babylon, Persia, Greece, Rome, Byzantium, Arabia, Turkey, and Great Britain.
Luke 21:24 clarifies this:
24 And they will fall by the edge of the sword, and be led away captive into all nations. And Jerusalem will be trampled by Gentiles until the times of the Gentiles are fulfilled.
NOTE: IT'S RATHER LONG, SO HERE IS A LINK http://goodnewspirit.com/clockchapter27.htm
Dr. Claude Mariottini sheds additional light on this prophecy, that 2300 evenings and mornings should be viewed not as days but Passover Holidays, which are described with evening and mornings rituals in Exodus 12:6-10.
Here is Jack Van Empe discussing it too : http://www.youtube.com/watch?v=LrzsbiVelMo
EXODUS 12:6-10
6 And ye shall keep it up until the fourteenth day of the same month, and the whole assembly of the congregation of Israel shall kill it in the evening.
7 And they shall take of the blood, and strike it on the two side posts and on the upper door post of the houses wherein they shall eat it.
8 And they shall eat the flesh in that night, roasted with fire; and with unleavened bread and with bitter herbs they shall eat it.
9 Eat not of it raw, nor boiled at all with water, but roasted with fire — his head with his legs and with the viscera thereof.
10 And ye shall let nothing of it remain until the morning, and that which remaineth of it until the morning ye shall burn with fire.
THIS EXPLANATION GOES ALL THE WAY FROM PAGE 33 TO PAGE 55. LOTS OF LITTLE DETAILS.
GET THE BOOK!
THE CALENDAR MESS: STARTING PAGE 57