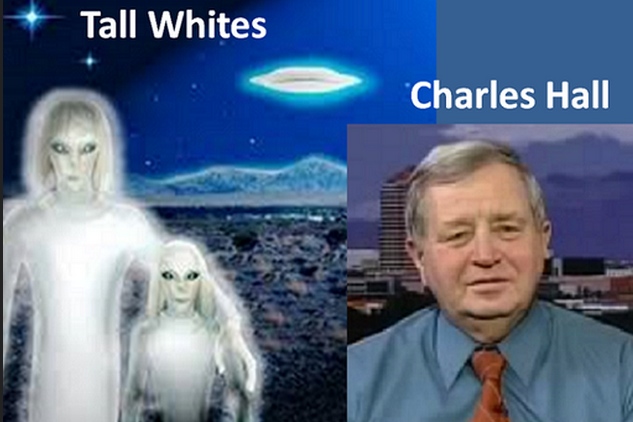 Dee Finney's blog
start date July 20, 2011
todays date July 13, 2014
page 711
TOPIC: THE TALL WHITES - ALIEN - IRAN HAS THE SECRETS
NOTE: I HAVE PERSONALLY READ COVER TO COVER ALL FIVE OF CHARLES HALL'S BOOKS ABOUT THE TALL WHITES AND COULD NEVER FIGURE OUT WHY HE WAS SO AFRAID OF THEM. ESPECIALLY WHEN HE DISCOVERED THAT THE CHILDREN OF THE TALL WHITES PLAYED WITH THE KIDS IN THE NEIGHBORHOOD OF THE AFB, AND THAT THEY REGULARLY WENT TO LAS VEGAS FOR CLOTHES AND MAKEUP AND GAMBLED THE NIGHT AWAY WITH GUARDS SURROUNDING THEM.
I PERSONALLY DON'T THINK THEY ARE OUR OVERLORDS AS THIS ARTICLE BY FORBES SUGGESTS. THERE ARE TOO MANY OTHER ALIEN TYPES MUCH MORE SCARY, SUCH AS THE ANUNNAKI, WHO CALL THEMSELVES 'GOD' , REPTILIANS, AND MANY OTHER TYPES. SEE THESE LINKS AND DON'T WORRY ABOUT THE TALL WHITES:
www.greatdreams.com/ufos/alien-types.htm -

It is interesting that some types of Greys AND Reptiloids are believed to be .... It is said by some sources that this joint human-alien force has spread terror ...

greatdreams.com/ufos/alien-abduction-technology.htm

They are usually grandiose in nature and lack a logical progression. DREAMS: I have had numerous 'dreams' which have aliens and reptilians and other types ...

www.greatdreams.com/reptlan/reps.htm -

2004 ... King Leo: A Message - (This is one of the good types). Other Types. The Reptilian Aliens which are called Reptoids are proportional in size to ...
www.greatdreams.com/John-Lear.htm

John Lear, retired airline captain, with over 19,000 hours of flight-time, has flown in over 100 different types of planes in 60 different counties around the world.

www.greatdreams.com/1953-aliens.htm -.

These human-type aliens demanded we dismantle and destroy our nuclear weapons, that we were on a path of self destruction and we must stop killing each ...

www.greatdreams.com/truthaln.htm -

my "Andrew" case (Arkansas) the cotton-candy-haired "Nordic" and frail little " Grey"type aliens followed this man, formerly resident in England, to the USA!
THE SECOND ARTICLE MENTIONS SORCHA FAHL, WHO IS A FAKE PERSONAGE WHO TELLS SCARY TALES THAT ARE WRITTEN TO SCARE PEOPLE, AND FALL FAR SHORT OF TRUTH (DON'T ASK ME TO PROVE IT, JUST DO A GOOGLE SEARCH FOR YOURSELF, READ AND DECIDE FOR YOURSELF.
KERRY CASSIDY HERSELF IS WELL KNOWN FOR SEEDY CHARACTERS, WHO RARELY TELL JUST TRUTHS, BUT WEAVE TALES YO SCARE PEOPLE, AND MAKE YOU GASP - "REALLY?"
SO JUST READ THE ARTICLES, GRIT YOUR TEETH, AND KEEP READING AS LONG AS YOU CAN STAND IT!
WHAT ARE THEY LIKE? https://www.youtube.com/watch?v=EtIe8tDcOP0
CHARLES HALL - FULL INTERVIEW https://www.youtube.com/watch?v=fqqaCiXyFGI
CHARLES HALL:EXPERIENCES WITH THE TALL WHITES https://www.youtube.com/watch?v=4Oe3unk1OEo
CHARLES HALL : ENCOUNTERS WITH THE TALL WHITES https://www.youtube.com/watch?v=J_-HFAiNRTM
SNOWDEN BOMBSHELL https://www.youtube.com/watch?v=Ur0LNT34MFk
Iran Says 'Tall, White' Space Aliens Control America
Documents leaked by NSA whistleblower Edward Snowden conclusively prove that the United States has been ruled by a race of tall, white space aliens who also assisted the rise of Nazi Germany in the 1930s.
These revelations about our alien overlords might not cost you any sleep. But the part that should concern you a tad is that the UFO story was just published by the Fars News Agency, the English-language news service of Iran, a nation that may be very close to acquiring nuclear weapons.
This being a crazy conspiracy theory, naturally the Russians are behind it. The alleged alien invasion was revealed in an alleged report by Russia's FSB spy agency, which found "incontrovertible proof' that an 'alien/extraterrestrial intelligence agenda' is driving U.S. domestic and international policy, and has been doing so since at least 1945," said the Iranian news service.
Fars apparently got the story from a hard-core conspiracy site called whatdoesitmean.com. Here is the gist of the whatdoesitmean.com story as best I understand it (or as the alien mind-control lasers allow me to understand it):
Snowden, who has been given asylum in Russia, leaked documents that a race of extraterestrial "tall whites" arrived on Earth, helped Nazi Germany build a fleet of advanced submarines in the 1930s, and then met in 1954 with President Dwight Eisenhower "where the 'secret regime' currently ruling over America was established."
"Most disturbingly, this FSB report warns, is that the 'Tall White' agenda being implemented by the 'secret regime' ruling the United States calls for the creation of a global electronic surveillance system meant to hide all true information about their presence here on earth as they enter into what one of Snowden's documents calls the 'final phase' of their end plan for total assimilation and world rule."
Meanwhile, the U.S. government is embroiled in a "cataclysmic" power struggle between President Obama, who heads the alien shadow government, and some unknown force that opposed the U.S.-alien alliance. "Most to be feared by Russian policy makers and authorities, this [FSB] report concludes, is if those opposing the 'Tall White' 'secret regime' ruled over by Obama have themselves aligned with another alien-extraterrestrial power themselves."
Any good conspiracy theory needs a patina of truth, a bit of intellectual cover to camouflage the craziness. In this case, the whatdoesitmean.com/Fars story cites Paul Hellyer, the 1960s Canadian defense minister who is now a fervent UFO activist.
This is almost a funny story, until one remembers that Iran is a moderately powerful nation of 76 million people, with a possible nuclear arsenal, relatively large conventional military power, extensive terrorist capabilities through its intelligence agencies and Hezbollah, and a fundamentalist government that could easily engage in hostilities against the U.S. Laugh if you will at conspiracy theories, but they offer explanatory value for their believers, a way of making sense of why things happen, even if it is a funhouse-mirror explanation of the world. The Fars News Agency is reportedly affiliated with Iran's influential Revolutionary Guards, which suggests that either Iran is either desperate to smear the U.S. any way it can, or there indeed is a very peculiar view of U.S. politics at the highest levels of the Iranian government.
If there is a bright spot to this as well as a funny bone, it's that the goal of U.S. policy is to contain and neutralize Iranian influence. So, perhaps it's not necessarily a bad thing that Tehran thinks its main adversary is backed by the power of space aliens. It's good to have friends in high places, even if they have two heads.
JAN.1, 2014
BY Kerry cassidy
Many will have already heard the Russia Today interview with former Canadian Defense Minister Paul Hellyer who I also interviewed last May 2013 at the Citizens Hearing on Disclosure.
For maybe the first time major news outlets are picking up the Hellyer/Russia Today story and commenting on it while at the same time appearing to cover it. Here is a link to the Daily News story on this topic:
http://www.dailymail.co.uk/news/article-2535698/Aliens-walk-theyre-refusing-share-technology-change-warring-polluting-ways-claims-former-Canadian-defense-minister.html
Embedded there you can listen to the actual statements that he has made.
One news outlet covering this story is the website called http://whatdoesitmean.com with writer, Sorcha Faal, a disinfo artist that picks up stories then twists them one way or another to suit some ultimate agenda apparently a CIA front or Russian intelligence service front, is a case in point who is taking the recent statements by Hellyer and twisting them into something else. This article from Steve Beckow covers the Sorcha Faal conundrum quite well for those not aware of who or what Sorcha Faal is...
Recently Sorcha Faal has taken the Paul Hellyer statements and twisted them to make it appear that the Tall Whites (a race who keep largely to themselves) and are described very well and extensively in the CHARLES HALL BOOKS: http://www.millennialhospitality.com/, are the same race as those known as the Nordics. This is incorrect.

The race known as the Tall Whites is a completely different race than the Nordics often called Tall Blonds by some. This is an important disctinction and should not be confused as is done whether inadvertantly or more likely purposefully by Sorcha Faal (whatdoesitmean.com). In Sorcha's article he/she talks about a race of beings that is working with the U.S. governement (the secret government) and the two governments reportedly mentioned by Edward Snowden operating in America (one secret one what I call "surface"). While this part is quite true, the secret government in both the U.S. and Russia, China and other countries as well are ALL working with various races of beings including the Greys, Reptilians (of many types), Draco, Raptors (see my interview with Navy Captain Mark Richards for more on this), Tall Whites, Nordics (of many types) and more. Some of these races are friendly and have shall we say service to others, well meaning goals but many are what we call service to self and are not friendly (although they may pretend to be) and have some very self-serving even detrimental to humanity at large intentions such as invasion and takeover.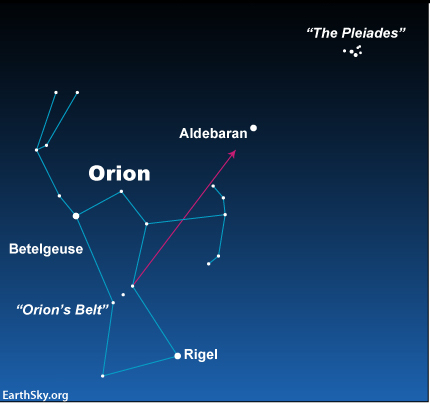 Some of these invasion scenarios are very far along (such as the Grey abduction Grey-Human Hybrid program) which has been largely successful and many fully half Grey/ half human hybrid children are now among us. Others, including likely this group of Greys (note there are many races of Greys and not all are service to self and part of the abduction phenomenon) are involved in terraforming the Earth through Chemtrails, nano-AI-Black oil, Fukushima radiation targeted meltdowns and so on. This is because some of these races are intent on creating a more radiation filled/methane-like environment to be more conducive to their kind.
Back to Sorcha Faal. The article he/she has written is lumping the Tall Whites-Nordics and Aldebaran star system beings all together into one very mistakenly. Then Sorcha attributes here in her/his article that there is a link between the Tall Whites and assistance the Nazis received back in the 1930s. This is an error because the Nazis were in touch with the race from Aldebaran and clearly not the same race as the Tall Whites reportedly described by Charles Hall on this video presentation as well as in his books.
For example Sorcha writes:
"In just one example of the many outlined in this FSB report, it shows that with this "alien assistance," at the end of the 1930's, when Nazi Germany possessed just 57 submarines, over the four years of World War II itbuilt 1,163 modern technologically advanced submarines at its dockyards and even put them into operation.
Snowden's documents further confirm, this report says, the "Tall Whites" (Nordic) meetings in 1954 with US President Dwight D. Eisenhower where the "secret regime" currently ruling over America was established." --Sorcha Faal, WhatdoesitMean.com
There is no distinction made or understood in the Sorcha Faal article between the Nordics and the Tall Whites. As we move into awareness of our active part in this Galactic community it is important for us to understand the distinctions between one race of beings and another lest we mistakenly attribute certain negative intentions (or actions) to the wrong group. It is not the Tall Whites who assisted the Nazis but the race from Aldebaran as clearly stated by the Nazi investigations of people such as Jim Marrs and Joseph Farrell. In this article by JIm Nichols he states that the beings from Aldebaran assisted the Nazis with free energy and ufos or "circular flight machines":
..."In this excerpt he refers to the well known Vril medium Maria Orsic:.
"According to the legend of the German Vril society, a fateful meeting was held in 1919 at an old hunting lodge near Berchtesgaden, where Maria Orsic presented to a small group assembled from the Thule, Vril and Black Sun Societies, telepathic messages she claimed to have received from an extraterrestrial civilization existing in the distant Aldebaran solar system, sixty-eight light years away, in the Constellation of Taurus.
One set of Maria's channeled transmissions was found to be in a secret German Templar script unknown to her. A second series of transmissions appeared to be written in an ancient eastern language, which Babylonian scholars associated with the Thule group, recognized as ancient Sumerian.
Maria Orsic along with Sigrun, another of the Vril Society's female mediums, began the task of translating these transmissions and discovered they contained instructions for ""building a circular flight machine."
This is the same race that in recent disclosures by Gordon Duff on the Mike Harris radio showhe refers to as being given the continent of Africa in an exchange for technology and access to other planets by a group intent on running this planet. According to Duff multiple governments of other countries are being forced to abide by an agreement made with this race who have (again according to Duff) destroyed their own world and are now coming here and being secretly given access to take over the African continent as wild as this may sound. Evidence to support this has been indicated by increased racial strife within Africa where inter-racial warfare is one of the many ways they (the Reptilian/Nazi cabal ie Illuminati) are planning to clear-out the continent for inhabitation by what Duff claims his sources say are over a billion of the race from Aldebaran. Notably, the tv show called THE EVENT was a covert attempt to begin to release into the public consciousness an understanding of this situation. Full episodes are still available for free viewing on NBC's website as well as Hulu.com and Netflix.
Note: I have at least two sources (whistleblowers) who have verified the above statements by Duff as being correct.
Sadly, the statements by Hellyer do not reflect a clear understanding of what is really going on with regard to the Reptilian agenda/Nazi cabal which involves population elimination, creating Humanity 2.0 and the terraforming of this planet. He is advocating the Grey agenda version which uses poor conservation and treatment of the environment by individual corporations as a smokescreen for a concerted terraforming plan that is actually in place and being implemented. Greys promoting this agenda are interested in convincing humans that they are inherently "bad" and need to be programmed to believe the destruction of the eco-systems on this planet is done by errant humans rather than acknowledging the truth about the takeover.
CIA OUTING THE ETS https://www.youtube.com/watch?v=0HVabCRdLnQ
www.youtube.com/user/vincedelgato - Similarto Vince DelGato - YouTube
These are videos of my cousin, Yajweh, pontificating about his travels as an interstellar anthropologist. He's got a plan and needs your help - the story, ...
Hall has written a trilogy (FIVE) of his interaction with Tall Whites entitled, "Millenial Hospitality,"describing encounters with a race of human-like extraterrestrials during a two year duty assignment from 1965 to 1967 at Nellis Air Force Base in Nevada.
Paola Leopizzi Harris, photojournalist and investigative reporter, interviewed Hall, as did the reporters on Australian TV in the VIDEO below.
Hall believes the Tall Whites are the only aliens on the base. He is quite certain that the Tall Whites and Greys dislike each other and says Tall Whites would not permit Greys anywhere near their housing or where their children might be playing. The Tall Whites live underground in the mountains of Area 53. Areas 53 and 54 and western parts of the Desert Southwest Game Range are known as "Dreamland."
According to Hall, the Tall Whites, physically more fragile than humans, are envious of our ability to mentally multi-task, being unable to concentrate more than one thing at a time. They can hear higher frequency sounds than humans, with hearing at least equal to that of a dog. Their vocal cords can a make sounds too high for human ears. When several of them would come to Hall's location, they could talk among themselves using sounds he could not hear, giving the impression of telepathic communication.
They can read a human's mind only if they are wearing one their electronic communication devices. Hall says it frequently happened that Tall Whites would come to his location without their devices. On those occasions, if none of them could speak English, the only way they could communicate was by using hand signals, like pointing and gesturing.
Hall once asked a Tall White known as "Teacher, "Are there many planets like the Earth out in space?"
The response:
"There are quite a few. However, humans are the only people that we have seen who live so closely with their animals. For example, you feel comfortable milking cows, riding horses, and playing with dogs. Every one of those animals could kill you, but you naturally use your intelligence to determine how each of those animals is thinking. Then you naturally take control of them. Only humans do that. On most planets, once people become intelligent, they don't want to have anything to do with the animals that are much less intelligent then they are, so they kill them off. Also, humans will eat almost anything. On all of the other planets, the intelligent people will only eat plants. We, for example, only eat plants."
Hall is certain the Tall Whites have agreements with the highest levels in the US government. He says the Tall Whites were only willing to exchange technology with the USAF if it was to their advantage to do so, and would exchange information relating to medicine, food, clothing, electronics, nuclear reactors, creating better metals, ceramics, and plastics, and scientific details about our solar system and nearby solar systems. They would not, however, exchange technological secrets relating to anti-gravity drive, travelling faster than the speed of light, or forms of advanced weaponry.
Hall never saw anything that lead him to believe that the Tall White aliens are supernatural, that they seeded our planet or that they want to create hybrids. He did observe craft that routinely travelled faster than the speed of light.
The Tall Whites consider the earth to be "a cold and desolate wilderness."
ALSO SEE MY ALIEN - UFO INDEX PAGE: http://www.greatdreams.com/ufos.htm
THIS IS WHERE I POST WHAT I'M DOING AND THINKING
BLOG INDEX 2011
BLOG INDEX 2012 - page 1
JANUARY THRU APRIL 2012
MAY THRU AUGUST 2012
SEPTEMBER THRU DECEMBER
BLOG INDEX 2013
BLOG INDEX - PAGE 2 - 2013
BLOG INDEX - PAGE 3 - 2013
BLOG INDEX 2014
BLOG INDEX - PAGE 2 2014