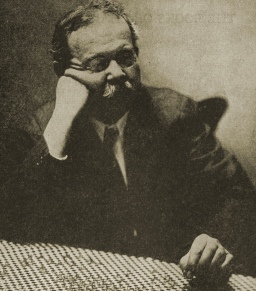 CHARLES FORT
Dee Finney's blog
start date July 20, 2011
today's date March 24, 2014
page 657
TOPIC: CHARLES FORT AND THE FORTEAN SOCIETY
I'VE HAD CHARLES FORT'S BOOK IN THE HOUSE FOR SEVERAL YEARS AND NEVER HAD TIME ENOUGH TO READ IT. MY LIBRARY HAS MANY BOOKS IN IT I USE FOR RESEARCH, SO NEVER READ THEM COVER TO COVER LIKE ONE DOES WITH A NOVEL. I DON'T LIKE READING ON LINE EITHER, ALWAYS PRINT SOMETHING OUT SO I CAN MARK THEM UP WITH UNDERLINES OR YELLOW MARKER SO I CAN GO BACK AND REREAD THE IMPORTANT PARTS.
I BOUGHT CHARLES FORT'S BOOK BECAUSE JORDAN MAXWELL SAID THAT WAS THE BEGINNING OF HIS RESEARCH. JORDAN MAXWELL IS WELL KNOWN FOR HIS LECTURES ON HOW THE USAGE OF CERTAIN WORDS CAME ABOUT WHICH IS FASCINATING. HE DOES MANY LECTURES AND SELLS DVDS ABOUT THESE WORDS. SOMETIMES I TEND TO ROLL MY EYES TO THE EXTREMES JORDAN GOES WITH WORD MEANINGS, BUT A LOT OF WHAT HE SAYS IS DEFINITELY TRUE.
I READ THE BLURB BELOW ABOUT CHARLES FORT AND DISCOVERED THAT HE DIDN'T BELIEVE IN UFOS, BUT THAT WAS IN 1931 AND UFOS WEREN'T SIGHTED DAILY AND NIGHTLY LIKE THEY ARE NOW, AND WE DIDN'T HAVE A HOST OF PRESIDENTS WHO SAW UFOS AND TALKED ABOUT IT. BUT THAT IS A SEPARATE TOPIC I DELIGHT IN TALKING ABOUT BECAUSE THAT WAS ONE REASON MY MARRIAGE WENT DOWNHILL, BECAUSE OUR WHOLE FAMILY SAW A HUGE UFO GO OVERHEAD IN 1960 AND MY HUSBAND TO THIS DAY SAYS THAT HE DIDN'T SEE IT. I COULDN'T ACCEPT THAT BECAUSE MY SISTER SAW IT FROM 15 MILES AWAY, AND I MET ANOTHER WOMAN WHO LIVED IN THE NEXT TOWN AND SHE SAW IT WHEN IT CAME OVER HER HOUSE TOO. SO I WASN'T THE ONLY ONE. WE HAD SEVERAL NEIGHBORS WHO ALSO SAW UFOS IN OUR NEIGHBORHOOD. THEY FLOATED OVER VERY CLOSE TO THE TREE TOPS OCCASIONALLY AND ONE NEIGHBOR SAID HE COULD ACTUALLY SEE FACES IN THE WINDOWS OF ALIENS WHO WERE WATCHING THE ACTIVITY OF HIS HOUSE BEING BUILT. ANOTHER NIEGHBOR SAID THEY SAW UFO SO WHEN THEY WENT TO OUTDOOR MOVIES. BUT MY HUSBAND COULDN'T TOLERATE BEING TOLD THESE THINGS EVEN THOUGH HE WAS THERE WHEN IT WENT DIRECTLY OVER US VERY SLOWLY. IT WASN'T LIKE IT WAS A SMALL BLINKING LIGHT WAY UP IN THE SKY. IT WAS ALMOST LOW ENOUGH TO THROW A SMALL STONE AT IT. AND I'VE HAD LOTS OF DREAMS ABOUT BEING WITH ALL SORTS OF TYPES OF ALIENS SINCE THIN -AT LEAST 30 DIFFERENT TYPES AT LAST COUNT.
The Fortean Society was started in the United States in 1931 during a meeting held in the New York flat of Charles Hoy Fort in order to promote the ideas of American writer Charles Fort. The Fortean Society was primarily based in New York City. Its first president wasTheodore Dreiser, an old friend of Charles Fort, who had helped to get his work published. Founding members of The Fortean Society included Booth Tarkington, Ben Hecht, Alexander Woollcott (and many of NYC's literati such as Dorothy Parker), and Baltimore writer H. L. Mencken. Other members included Vincent Gaddis, Ivan T. Sanderson, A. Merritt, Frank Lloyd Wright and Buckminster Fuller. The first 6 issues of the Fortean Society's newsletter "Doubt" were each edited by a different member, starting with Theodore Dreiser. Tiffany Thayer thereafter took over editorship of subsequent issues. Thayer began to assert extreme control over the society, largely filling the newsletter with articles written by himself, and excommunicating the entire San Francisco chapter, reportedly their most active, after disagreements over the society's direction, and forbidding them to use the name Fortean. During World War II, for example, Thayer used every issue of "Doubt" to espouse his politics. Particularly, he frequently expressed opposition to Civil Defense, going to such lengths as encouraging readers to turn on their lights in defiance to air raid sirens. In contrast to the spirit of Charles Fort, he not only dismissed flying saucers as nonsense but also dismissed the atomic bomb as a hoax.[1]
The Fortean Society Magazine (also called Doubt) was published regularly until Thayer's death in Nantucket, Massachusetts in 1959, when the society went on hiatus and the magazine came to an end. Writers Paul and Ron Willis, publishers of "Anubis", acquired most of the original Fortean Society material and revived The Fortean Society as the International Fortean Organization (INFO) in 1961. INFO continues to this day and went on to incorporate in 1965, publish[citation needed] "The INFO Journal: Science and the Unknown" for over 35 years and created the first conference dedicated to the work and spirit of Charles Fort, the annual FortFest.
The original magazine Doubt and society were not connected to the present-day magazine Fortean Times created by a British fortean and long-time correspondent to Paul Willis, Bob Rickard, who encouraged Willis to publish. Much of the Fortean Society material including material from Fort, Dreiser and Hecht, excepting many of the notes of Charles Fort which was donated to the New York Public Library as a collection, was incorporated into the International Fortean Organization (INFO).
In the early twentieth century Charles Fort put together great quantities of exhaustively documented 'puzzling evidence.' This is data which science is unable or unwilling to explain, such rains of fish or blood, mysterious animals, or manufactured artifacts in deep strata. Fort collected numerous accounts of aerial phenomena prior to the invention of aviation, including huge cylinders and spheres in the sky. Many of these would today be considered UFOs.
These etexts were scanned from the authoritative 1941 Thayer one-volume edition of Fort's works. The page numbering in each text reflects that edition. Copyrighted material in the Thayer edition (the introduction and index) has been omitted.