SAVE THE ENDANGERED MANATEE
compiled by Dee Finney
updated -6-19-07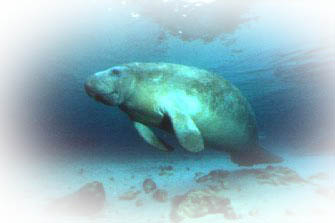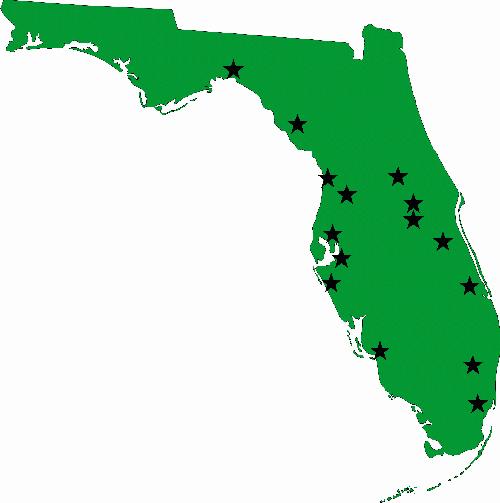 MANATEES AT STARRED LOCATIONS
Also known as "the sea cow," the manatee is one of the most endangered marine mammals in coastal waters of the United States today. It is a large marine mammal with dark gray, wrinkled skin, paddle-like forelimbs, no hind limbs, and a large flat tail. This slow-moving mammal lives in both fresh and brackish waters and feeds on floating sea grasses and other sub-aquatic vegetation.
The manatee has been listed as endangered since 1967 and continues to face serious threats from boat collisions and destruction or degradation of habitat caused by widespread development throughout the species' range in Florida. It is estimated that there are only about 3,200 manatees remaining in Florida's wild waters. In 2001, 81 manatees were killed by collisions with boats.
---
7-1-04
Dear Defender,
Despite thousands of emails, Governor Jeb Bush of Florida has signed SB 540, legislation that will harm endangered manatees.
Pushed by the speed boat industry, this law weakens the Florida Manatee Sanctuary Act, and will lead to the death or injury of countless manatees from propellor blades.
Please call Governor Bush's office at (850) 488-4441 to express your personal outrage.
We're not giving up. Defenders of Wildlife plans to step up our efforts to help win more protections for manatees in Florida. If you can, please make a tax-deductible donation to help underwrite these expanded programs.
Thank you for your caring help to save wildlife and its habitat for future generations.
Thanks for all you can do to help the manatee.
Sincerely,
Steve Delvecchio
Vice President for Membership
Defenders of Wildlife
http://www.defenders.org/defendersmag/issues/spring04/siren.html
---
Subj: [earthchanges] Florida DEN Alert: Manatees in Trouble Again
Date: 11/14/2003
Dear Florida Activist,
I am writing to make you aware that, despite growing threats to the imperilled Florida manatee, on Wednesday, November 19, the Florida Fish and Wildlife Conservation Commission (FFWCC) may decide to downlist the manatee from endangered to threatened, and thus reduce necessary protections. The FFWCC is reacting to a petition from the Coastal Conservation Association (speed boat lobbyists).
The association jumped on the opportunity to use a new flawed rule for listing at-risk species in the state of Florida–a rule that the FFWCC is currently reviewing for needed changes. We should not let special interest groups pressure the FFWCC into bad wildlife management decisions, nor should we accept a decision from the commissioners that would downplay the significance of scientific expertise. Scientific evidence, mortality and injury statistics, continuing habitat loss, and increasing boat traffic, all add up to the fact that the manatee needs our help if it is ever to have a secure future in the state of Florida.
WHAT YOU CAN DO:
At the FFWCC meeting on November 19, I am going to speak in favor of strong manatee protection and for a deferral of any downlisting until the listing rule is fixed and full scientific review of the manatee's biological status is complete. Although I can represent Defenders of Wildlife and its thousands of members who care about manatees, the decision makers need to hear many voices. If you've attended a manatee public meeting with me in the past, you know that the special interest groups show up in force. It's critical that Governor Jeb Bush and the FFWCC hear from you too. My voice for Defenders is greatly strengthened when the decision makers see for themselves that you and I are working together for wildlife protection.
The FFWCC meeting is coming up very soon–next Wednesday, November 19. Please e-mail the Governor and FFWCC at your earliest opportunity through http://www.denaction.org, or call FFWCC Executive Director Ken Haddad at (850) 487-3796 and urge that they keep the existing protections.
A record number of manatees were killed by watercraft collisions in 2002. There are an estimated one million boats in Florida waters. Let's help give the manatees a chance.
Sincerely,
Laurie Macdonald, Wildlife Zoologist
Director, Florida Office, St. Petersburg, FL
Defenders of Wildlife
PS - Please forward this email to three friends who also will help Florida's manatees. Thanks.
---
Numbers are estimated*
THE ENDANGERED MANATEE:

There are only an estimated 2,400 manatees left in Florida's coastal waters. Endangered manatees need a place to live and breed in peace without human disturbance.

In 1999, more manatees were killed from human-related causes than ever before in recorded history. The majority of these animals were killed by boats. However, the greatest overall threat to manatee survival is loss of their habitat to development.

In part because of lawsuits that were filed earlier this year (see below for more information), the U.S. Fish and Wildlife Service is considering establishing refuges and sanctuaries for manatees, areas set aside with minimal or no human activity allowed. Manatees need protected areas where they are not dodging speeding boats or being harassed for such activities as feeding, breeding, and resting. They need protected areas not just for their survival, but also for their recovery as a species. Under the Federal Endangered Species Act, the Service is charged with the duty not only to protect endangered species like the manatees, but also to coordinate their recovery.

In addition, these areas would protect far more than manatees. Many other endangered and threatened marine creatures would also be protected in these refuges and sanctuaries. Shore birds and fish could all thrive in these areas.

To establish sanctuaries and refuges, the service must take comments from the public -- to find out how much support there is for setting aside these protected areas. The deadline for their receiving the comments is October 16, 2000.

Everyone needs to help. You can fax, or send a letter, send an email, or even fill out a postcard, saying that you support the proposal to designate manatee refuges and sanctuaries. Tell the Service that the future of the manatee depends on the adoption and implementation of a comprehensive system of sanctuaries and refuges throughout their range. Now's our chance, we can't afford to miss this opportunity for stronger manatee protection. Many thanks!

Comments should be addressed to:

Field Supervisor Dave Hankla
Jacksonville Field Office
U.S. Fish and Wildlife Service
6620 Southpoint Dr. South, #310 Jacksonville, FL 32216-0958
email: fw4__es__jacksonville@fws.gov

If you want more information about manatees, visit Save the Manatee Club's website, www.savethemanatee.org, or contact them: SMC, 500 N. Maitland Ave., Maitland, FL 32751-4458; phone 1-800-432-5646.
---
Manatee Deaths Linked to Red Tide Residue
4-23-07
FORT MYERS, FL (AP) -- Scientists with the Florida Fish and Wildlife Conservation Commission say red tide-tainted sea grass has been linked to the deaths of 27 manatees whose bodies were found in Lee County waters in late March and early April. It is unusual for such a large number of animals to die when red tide is not present in the water.
Scientists say new research shows that deadly red tide toxins can linger on sea grass for weeks after the deadly algae fades from surrounding waters. They think the threatened sea cows ate the contaminated grass while leaving the Caloosahatchee River, a refuge where the manatees shelter from cold winter waters.

Necropsies showed the animals died quickly. Red tide is caused by a bloom of the single-celled alga Karenia brevis, which contains a powerful toxin that kills fish and other marine life.


Created: 4/23/2007 8:03:42 AM

© 2007

Associated Press

.

All rights reserved.
---
Manatees' Status May Change
Wildlife Service Considers Removing 'Endangered' Designation
By Peter Whoriskey
Washington Post Staff Writer
Monday, April 9, 2007; A03
MIAMI -- The Florida manatee, this state's imperiled environmental icon, in 2006 suffered its most dismal year on record.
Of a population of about 3,200, 416 died in 2006, the highest number of deaths recorded in 30 years of statistics. Many died in collisions with boat propellers.
Now, according to an internal memo, the U.S. Fish and Wildlife Service has been drafting plans under which the celebrated marine mammals would lose their protection as an endangered species.
The planned reclassification of the slow-moving sea cows from "endangered" to "threatened" is expected to elicit criticism from environmental groups that see it as part of the Bush administration's effort to poke holes in the Endangered Species Act.
The new designation would make it easier to loosen boating speed limits and restrictions on waterfront development that have been instituted to make Florida safer for the species, environmental leaders said.
"This is absolutely the wrong time to down-list manatees," said Patrick Rose, executive director of the Save the Manatee Club and an aquatic biologist who served as the first federal manatee coordinator. "The terrible thing is, while the last year for manatees was bad, the future could be even worse."
According to the memo sent from Fish and Wildlife to the White House, the agency was going to say that the manatee "no longer meets the definition of an endangered species."
"In Florida, manatees are exhibiting positive growth rates and high adult survival rates along the entire east coast and in the northwest region," the memo said. "There is still uncertainty about the status of manatees in the southwest region of the state."
The agency had reached those conclusions after completing a "Five-Year Review" of manatees. But an agency spokesman, while confirming that the recommendation in the memo, dated March 26, reflected the agency's thinking at the time, said it is possible it might be altered by the time the review is released this month.
"Until it gets final signatures on it, it could change," said Chuck Underwood, a spokesman with the agency's Jacksonville office. "It is an internal document. . . . Is it the way we were going at the time? Yes. Is it also possible it could change? Yes."
He declined to comment further until the review is released.
Environmental groups are already critical of the move.
"We've entered the witching hour of the Bush administration, where there are going to be frantic lame-duck attempts to do under the table what they cannot pass through Congress," said Jeff Ruch, executive director of Public Employees for Environmental Responsibility, an environmental group, which obtained the memo.
Florida manatees and their legal protections have been the subject of a years-long battle pitting environmentalists against some Florida developers and boating groups. The animals enter other states during the summer, but nearly all winter in Florida.
By all accounts, the Florida manatee population has increased since the 1970s.
Boating speed limits, or no-wake zones, are believed to have reduced collisions. At the same time, development restrictions helped limit construction in manatee habitats.
But the species continues to face threats from increased boat traffic, red-tide outbreaks and waterfront development. The planned closure of some coastal power plants, which have become an artificial refuge because they release warm water that hundreds of manatees have come to rely on in winter months, is also considered potentially catastrophic.
Boating groups and developers have lobbied to ease some rules meant to protect the animals, arguing that the manatee population has stabilized and is big enough.
A letter from lobbyist Wade Hopping put it this way: "I would hope that instead of using the Endangered Species Act and the Marine Mammal Protection Act as devices to limit the growth of boating in Florida that we would focus on a plan that would calculate with scientific certainty how many manatees Florida waters can support and proceed to develop a system to ensure that that number of healthy manatees share the waters of the state with Florida's responsible boaters."
Developers and boating groups recorded a major victory last year, when Florida's Fish and Wildlife Conservation Commission approved dropping "endangered" in favor of "threatened." All seven commissioners were appointed by then-Gov. Jeb Bush (R).
The coming dispute over the manatees will revolve around the size and stability of the current population.
A 2006 Florida Fish and Wildlife study, used by the state panel that recommended the reclassification, predicted that the population could drop about 30 percent over the next three generations.
"There are many people working in field for the U.S. Fish and Wildlife Service who would agree this is not the time to down-list the species," Rose said. "My hope is that the administration will listen."
---
MANATEES INJURED BY BOATS
REPORT: 6-19-07
My name is Marion E. and I have a lot on the Santa Fe river, Suwannee county side .The weekend of Memorial there were several Manatees swimming that just didn't swim right we have watch them many weekends but felt that something was wrong, later that night we saw a dead manatee float by the dock. This weekend there were 10-15 laying on my sand bar in front of the dock. We could see motor cuts on all of these beautiful animals. Even the babies. I don't know much about the wildlife but they came and got the dead one to determine what caused the death, but if he will look at the others he will know what killed it was the boat motors, we have boats in this little river that should be in the Gulf.



ADDITIONAL BACKGROUND ON THE LAWSUITS:
A coalition of 19 national, state, and local organizations have filed two major lawsuits -- one against the federal government and one against the state government -- charging that the Service, the U.S. Army Corps of Engineers, and the Florida Fish and Wildlife Conservation Commission have failed to enforce the laws protecting manatees. The suit attempts to make the agencies enforce the existing laws, already on the books.

The organizations filing the suits include Save the Manatee Club, The Humane Society of the United States, Defenders of Wildlife, International Wildlife Coalition, U.S. Public Interest Research Group, Sierra Club, Animal Welfare Institute, International Fund for Animal Welfare, Citizens Association of Bonita Beach, Responsible Growth Management Coalition, Environmental Confederation of Southwest Florida, Florida Audubon Society, Florida Public Interest Research Group, Sanibel-Captiva Audubon Society, Audubon Society of Southwest Florida, Biscayne Bay Foundation, Florida Defenders of the Environment (federal suit only), Florida Wildlife Federation (state suit only), and the Pegasus Foundation.
---
Wildlife Advocacy Project
1601Connecticut Ave, NW #700
Washington, D.C. 20009-1035
Phone: (202) 518-3700
Facsimile (202) 588-5049
---
From: http://floridaconservation.org/psm/manatee/florida.htm

During the winter months, manatees head for warm waters, such as springs and power plant discharges. For the remainder of the year, manatees are widely dispersed. The following is a list of some of the places where you can see the endangered Florida manatee in captivity or in the wild.

MANATEES IN CAPTIVITY

Epcot - (407) 824-4321
Orlando, FL
--Manatees are found at the Living Seas exhibit.
Entrance fee required.

Homosassa Springs State Park - (352) 628-5343
Homosassa Springs, FL
--The Homosassa Springs State Park has an underwater viewing area at the main spring where visitors will see manatees up close. Three educational programs are presented each day by knowledgeable park staff or volunteers.
Entrance fee required.


Lowry Park Zoo - (813) 932-0245
Tampa, FL
--Lowry Zoo is a manatee rehabilitation facility. Manatees may be seen throughout the year. Educational kiosks available.
Entrance fee required.


Miami Seaquarium - (305) 361-5705
Miami, FL
--The Miami Seaquarium is a manatee rehabilitation facility. Staff are available to answer questions at the viewing area.
Entrance fee required.


Sea World - (407) 363-2613
Orlando, FL
--SeaWorld is a manatee rehabilitation facility. Also includes a theme park manatee program. Staff available at viewing area.
Entrance fee required.


South Florida Museum - (941) 746-4131
Bradenton, FL
--Parker Manatee Aquarium is the home of Snooty, the oldest captive manatee in Florida.
Entrance fee required.


MANATEES IN THE WILD (Winter Viewing)

To help protect Florida's wildlife, we encourage you to watch wildlife from a distance and use binoculars or zoom lenses to extend your view. Florida's manatee population needs the wildlife sanctuaries, springs and warm water sites to survive during the winter months. If you visit any of the wild manatee viewing areas, please give the manatees the space they need and do not disturb them if they are resting. Remember to "Watch" Florida's wildlife today so that future generations can "SEE" them in their natural environment.

Blue Spring State Park - (904) 775-3663
Orange City, FL
--Blue Springs State Park is a popular wintering spot for Florida manatees in the St. Johns River in Volusia County. The park schedules manatee programs throughout the day. The majority of manatees at this location are "known individuals," recognizable by their unique scar patterns. Most of the manatees from the Save the
Manatee Club's "Adopt a Manatee" program frequent this site.
Entrance fee required.


Crystal River and
Chassahowitzka National Wildlife Refuge - (352) 563-2088
Crystal River, FL
--Boats are required in order to reach the King's Bay Manatee Sanctuary. Visitors to the site should know safe boating precautions and remember to not harass the manatees in this area. Boat rentals available. Call the refuge for information packets before visiting.


Fanning Springs State Recreation and Conservation Area - (904)
488-3701
Fanning Springs, FL
--Manatees occasionally are present in Fanning Springs, particularly Big Fanning Spring. They can be found at similar areas up and down the Suwannee River.

Merritt Island National Wildlife Refuge - (407) 861-0667
Brevard County (Merritt Island), FL
--Manatees may be viewed from the platform on the Haulover Canal.


Manatee Observation and Education Center - (561) 466-1600
Moore's Creek-Ft. Pierce Utilities Authority discharge canal, Fort Pierce, FL
--In winter months manatees use the discharge canal as a warm water site. The manatees may be viewed from the Manatee Observation and Education Center at this site.

Lee County Manatee Park
Orange River-FPL discharge canal, State Road 80, Ft. Myers, FL
--Visit the Lee County Manatee Park during the winter. Manatees use the discharge canal as a warm water site. Volunteers available to answer questions. Parking fee.

Tampa Electric Company (TECO) - (813) 228-4161
Apollo Beach, FL
--TECO provides a visitor center, an overlook and walkway so that visitors can see the manatees directly over the discharge canal.
Winter viewing only.


Wakulla River and the St. Marks River
St. Marks, FL
--Manatees may be seen by boat or canoe on these scenic rivers during the summer months. Canoe rentals available.

Manatee Program
Education and Information

Return to BPSM Homepage

---
Warm Mineral Springs
(941) 12200 San Servando Avenue
Warm Mineral Springs
941-426-1692
This natural spring is a focal watering place and spa of world renown
forming a two-and-a-half-acre lake and some nine million gallons of water per day.
Temperature of the lake holds at a year-round 87°F.

OTHER MANATEE VIEWING PLACES AND PLACES OF INTEREST
FLORIDA BOATING NEWS AND RESTRICTIONS
FLORIDA MANATEE RECOVERY PROGRAM - PDF
LAWSUIT SETTLEMENT - APRIL, 2001
ARCHAEOLOGY: WARM MINERAL SPRINGS
CREEK AREA DESIGNATED MANATEE REFUGE
WARM MINERAL SPRINGS: SARASOTA COUNTY
Any questions? e-mail Dee777@aol.com

OTHER ANIMAL PAGES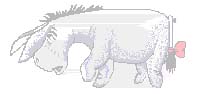 THE PLIGHT OF THE CAPTIVE DOLPHINS
EEYORE'S COMPLAINT - ANIMAL ABUSE
CATS - DREAMS - AND MYTHOLOGY

PUPPY MILLS AND DOG ABUSE
DREAMS OF THE GREAT EARTHCHANGES
MAIN INDEX