ROCHESTER, NEW YORK
MAY, 2001
WHAT IS THIS?
If you live in Rochester, NY, and you witnessed this event, please e-mail Dee777@aol.com and tell me what you think is in these photos: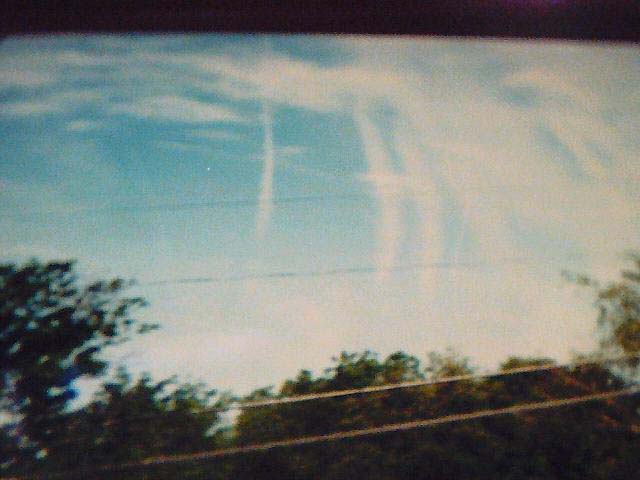 What are these sky trails?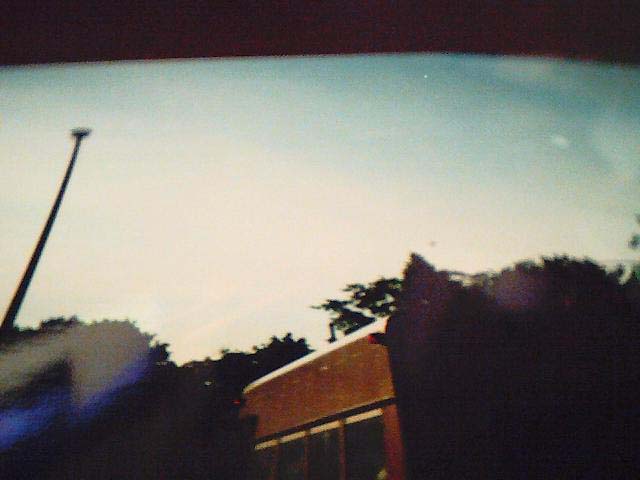 This photo taken within seconds of the photo above, but facing
the other direction.
What is this in the sky?
It was not seen with the naked eye by the person taking the photo.
What made those trails in the sky?
Why wasn't the object seen with the naked eye?
What's your opinion?
DREAMS OF THE GREAT EARTHCHANGES - MAIN INDEX