Death toll from Hurricane Ike jumps to 47
HOUSTON (AP) — The death toll from Hurricane Ike has risen to 47.
Authorities said Tuesday six more deaths are being blamed on the storm in the Houston area, bringing the number of people killed in Texas to 17. The remnants of the storm killed dozens more as they moved across the country.
Many of the deaths in Texas have happened in the days after the storm because of falling trees or carbon monoxide poisoning caused by improper generator use.
Others have come from fires caused by candles in powerless homes.
THE death toll from Hurricane Ike rose to 47 in nine US states today, AP news agency reports.
Five of the dead were in the hard-hit barrier island Texas city of Galveston, including one body found in a vehicle submerged in floodwater at the airport, the report said.
Many deaths, however, were outside Texas as the storm headed north.
Ike killed seven people in Texas, including a four-year-old Houston boy who died of carbon monoxide poisoning from the generator his family was using for power. Two people died in Louisiana.
Rescuers continued to search for survivors and casualties along the Texan coast.
Ike killed more than 80 in the Caribbean before reaching the US, AP says.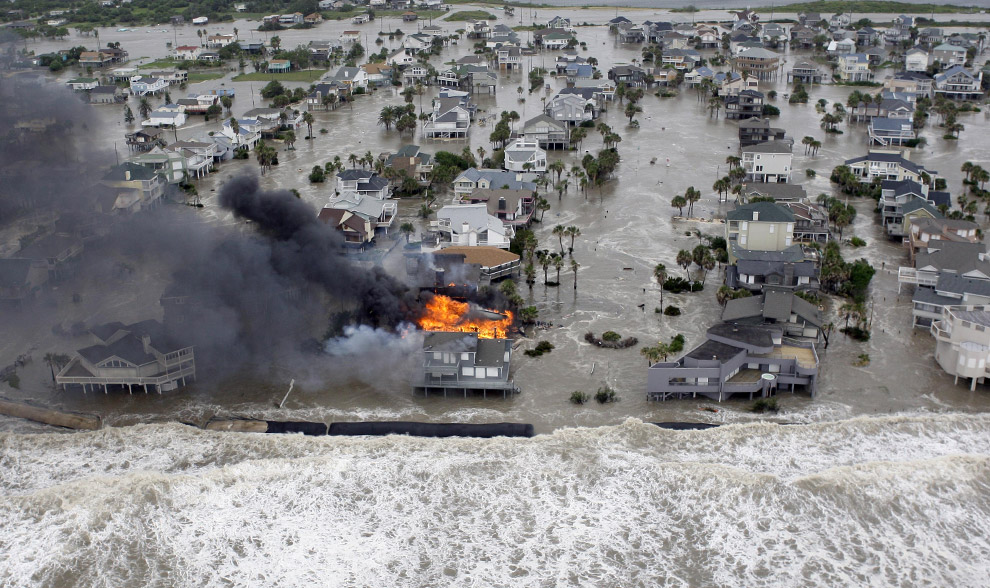 The surge before the storm swamps Galveston Island, Texas, and a fire destroys homes along the beach as Hurricane Ike approaches Friday, Sept. 12, 2008. (AP Photo/David J. Phillip) This is the before shot.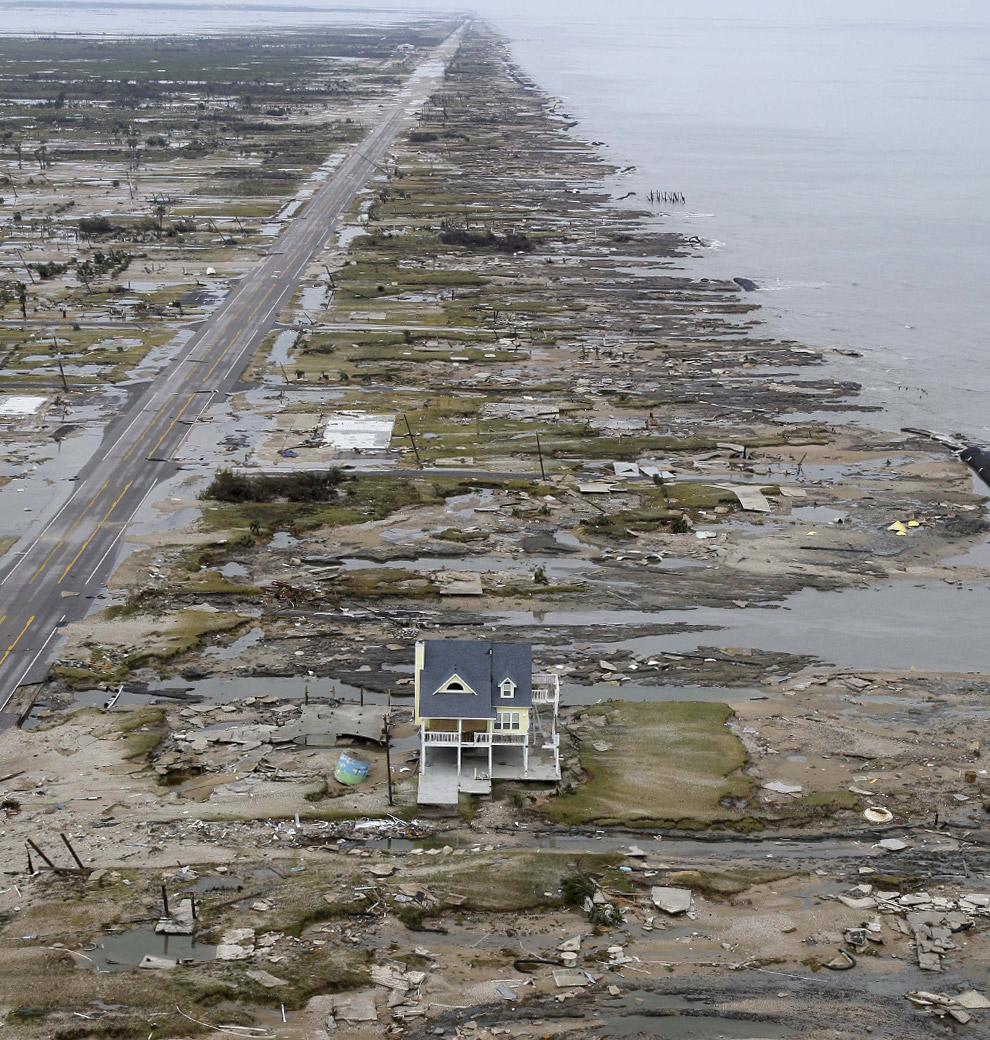 A single home is left standing among debris from Hurricane Ike September 14, 2008 in Gilchrist, Texas. Floodwaters from Hurricane Ike were reportedly as high as eight feet in some areas causing widespread damage across the coast of Texas. (David J. Phillip-Pool/Getty Images. This image is 'after' the hurricane passed.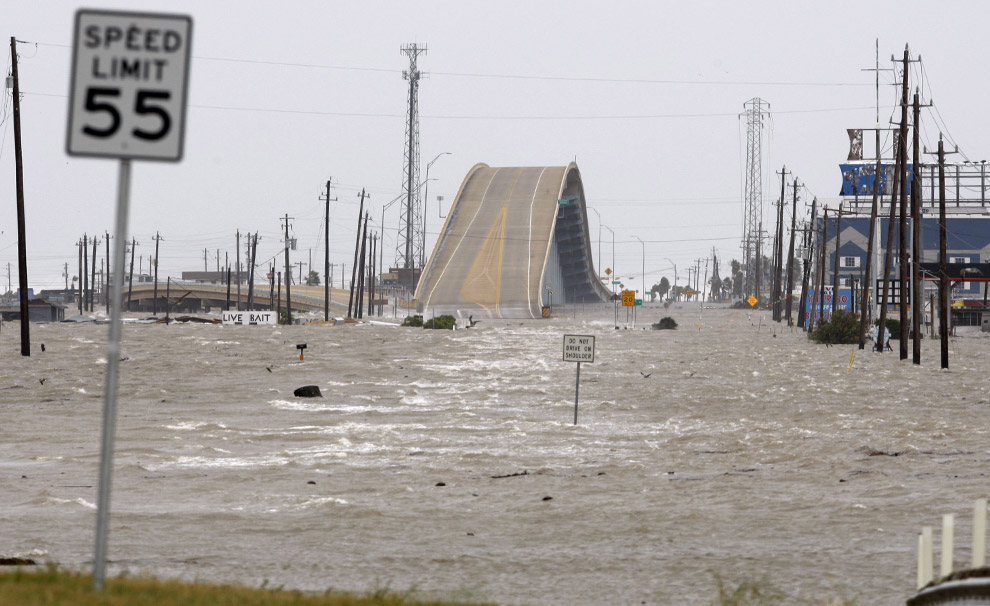 Flooding over access road 523 to Surfside beach, caused by Hurricane Ike forming in the Gulf of Mexico, is seen near Surfside Beach, Texas September 12, 2008. (REUTERS/Carlos Barria.