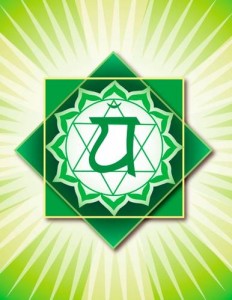 HEART CHAKRA
"STICKS AND STONES MAY BREAK MY BONES BUT WORDS WILL NEVER HARM ME"
e finney's blog
start date July 20, 2011
Today's date January 24, 2012
page 113
TOPIC PSYCHIC ATTACK PROTECTION
1-24-12 - PSYCHIC ATTACK
I was in a town square somewhere and I saw a lot of silver coins on the ground so I picked them up and put them in my pockets.
Some men in brown suits and hats like out of the last century came around me and suddenly Mikki (my best and psychic friend) was next to me to protect me. She gave me an injection shot of something in case they tried to inject me with something (I saw one of them with a hypodermic needle) She checkd me physically to make sure I was okay, then hypnotized me to protect me from their proposed onslaught.
The men in the brown suits then withdrew like a tsunami. It seemed like there was 100 of them.
The men who stood next to me on my right side, filled my pockets with cigarettes, and then the hoarde of nasty ugly men in the brown suits came marching towards me and all I had to do was stand my ground and keep saying mentally, "You can't come near me" and when they got close enough I started spitting bits of tobacco off the end of my tongue at them. They taunted me about where the tobacco was landing but they couldn't get within three feet of me.
I started waking up and kept repeating, "You can't come near me" until I couldn't see them anymore.
Mikki was by my side the whole time and I knew I'd be okay.
NOTE: Early in the morning, Mikki clled me on the phone and we started discussing dreams, and she said she had a bad one about a mob of men coming towards her and I informed her that I was next to her and they were coming towards me and she had saved my life. She didn't remember the part earlier ofo what she had done for me or that I was standing next to her.
We didn't get to conitnue the conversation because her husband called her on the phone and she had to go, but obviously this was not a dream, it was an astral experience and the bigger question is "Who were those men and why are they mad at me?"
HERE IS ANOTHER EXAMPLE OF A PSYCHIC ATTACK THAT HAPPENED TO ME THREE YEARS AGO. I'LL NEVER FORGET THIS ONE.
2-15-08 - Two Saturdays in a row, I was hit in the back of the head while sitting at my computer by a huge force that almost knocked me over. There was nobody behind me at all. I felt really dizzy and my head hurt. My first thought was, "I've had a stroke", but I had no stroke symptoms. So, I got up and took a couple aspirins and went to bed to rest. I no sooner closed my eyes, and I could see in the astral realm, 3 men dressed in white shirts with long sleeves - no ties - dark pants. They were leaning over me as I was laying on the floor and one of the men said, "FEMA wants you to erase the bases."
After thinking about it a bit, I decided I would not only NOT erase the bases, I would spread the word faster and sent the links out to every person I know and right now, that number runs in the several thousands on my e-mail lists. I also uploaded the lists on another website in case they decided to hack mine.
Here are the files I was told to erase so you know what I'm talking about.
PEOPLE DREAMING OF CONCENTRATION CAMPS - WHY?
UPDATED 8-26-07 - LIST OF CAMPS BY STATE
8-26-07 CONCENTRATION CAMP PLANS
The following week on Saturday at approximately the same time (8:30 a.m.) I was hit again just like the week before, but in this case, I had just moved my head to look at the TV, and they only got me with a glancing blow.
You also might want to see this series of videos:
http://www.youtube.com/watch?v=eXo5ea2hRFE Cathy O'Brien
http://www.youtube.com/watch?v=HLqw59XfG04 Operation Paperclip - MK-ULTRA
I'VE BEEN WRACKING MY BRAIN TRYING TO FIGURE OUT WHO THE UGLY MEN IN THE BROWN SUITS ARE AND CAN'T COME UP WITH AN IDENITY. THEIR SUITS WERE RATHER FRUMPY LOOKING AND WOOLISH AND I'M THINKING THEY WRE RATHER LIKE 1945 OR EARLIER. MAYBE THEY WERE TIME TRAVELERS? AND WHY WERE THEY MAD? MAYBE BECAUSE OF THE PAGE I DID ON FREE WILL YESTERDAY WHICH SEEMED RATHER ANTI-MALE? http://www.greatdreams.com/blog-2012/dee-blog112.html
NO MATTER WHAT, A PERSON NEEDS TO BE AWARE OF PSYCHIC ATTACK, SO THIS PAGE WILL FOCUS ON THAT ISSUE:
I HATE TO FOCUS ON NEGATIVITY AND I REMEMBER BACK IN THE 80'S WHEN I FIRST STARTED STUDYING METAPHYSICS, ALL I DID WAS PROTECTION WORK AND THERE WAS NO JOY IN THAT. MY TEACHER HAD TO SAVE ME FROM PSYCHIC ATTACK QITE FREQUENTLY ASA WELL. EVIDENTLY I WAS NOTICED IN THE ASTRAL EARLY ON AND STILL AM.
What is a psychic attack? It is the assault upon your aura, without your conscious permission, by another person, place, thing or group. It will leave you feeling open, exposed, vulnerable and sometimes, a sense of danger and an anxiety or panic attack. I say 'conscious' because on a subconscious base within ourselves, we have fears--those things we haven't worked through or with, and have yet to integrated into ourselves. So long as they remain unintegrated, they expose us and leave us open, aurically speaking, to someone assaulting our aura and draining us of Prana, a life-giving energy.
In example two agove, I ithink it was more than jusut psychic. since it felt like I was hit in the head with a baseball bat, I think some kind of beam weapon was also used. In each case when it happened, the same stranger was iin my yrad working on something and the coincidence points to the possibillity that he told someone by telephone where I was sitting whihch was in front of my computer.
Possibly someone might have guessed that, but it's also possible taht the government actually tried to warn me physically and told me psychially what their intent was.
When people tell me that they are being attacked, I have to believe in the possibiity unless some other thing can be ruled out. We cannot automatically think that someone isi nuts when they tell us they are being attacked and decfide that drugs would stop it from hapening to the person. that is't fair to anyone, nor fit into reality as I know it today.
In some other cases, a person doesn't even know they are attacking you. This is the unconscious kind of psychic attack. And then, there's those who do it on purpose and consciously. In either situation, you can confront them and tell them that they are draining you of energy and to stop it at once.
It is normal for people to draw energy from another person. In relationships, this happens all the time, as well as with our paren ts and children. That is the way it is supposed to be because we balance each other out.
In this case, we are talkng about people trying deliberately to harm another person.