hampering search efforts, CNN-Turk reported.
"There are so many dead. Several buildings have collapsed. There is too much destruction," Zulfikar Arapoglu, the mayor of Ercis, told NTV television. "We need urgent aid. We need medics."
The quake's epicenter was in the village of Tabanli, 10 miles (17 kilometers) from Van.
Turkey lies in one of the world's most active seismic zones and is crossed by numerous fault lines. Sunday's earthquake struck in the country's most earthquake-prone region, around Lake Van near the border with Iran.
U.S. scientists recorded eight aftershocks within three hours of the quake, including two with a magnitude of 5.6.
Atalay said authorities had no information yet on remote villages but the governor was touring the region by helicopter to assess damage.
Authorities did not provide a casualty figure but the Kandilli observatory, Turkey's main seismography center, said the quake was capable of killing many people.
"We are estimating a death toll between 500 and 1,000," Mustafa Erdik, head of the Kandilli observatory, told a televised news conference.
In Van, terrified residents spilled into the streets in panic as rescue workers and residents using their bare hands and shovels struggled to find people believed to be trapped under collapsed buildings, television footage showed. At least 50 people were treated in the courtyard of the state hospital, the state-run Anatolia news agency said.
There was no immediate information about a recently restored 10th century Armenian church, Akdamar Church, which is perched on a rocky island in the nearby Lake Van.
Serious damage and casualties were also reported in the district of Celebibag, near Ercis.
"There are many people under the rubble," Veysel Keser, mayor of Celebibag, told NTV. "People are in agony, we can hear their screams for help. We need urgent help."
"It's a great disaster," he said. "Many buildings have collapsed, student dormitories, hotels and gas stations have collapsed."
Houses also collapsed in the province of Bitlis, where at least one person, an 8-year-old girl was killed, authorities said. The quake also toppled the minarets of two mosques in the nearby province of Mus, reports said.
NTV said Van's airport was damaged and planes were being diverted to neighboring cities.
The earthquake also shook buildings in neighboring Armenia. In the Armenian capital of Yerevan, located 100 miles (160 kilometers) from Ercis, people rushed into the streets fearing buildings would collapse. No damage or injuries were immediately reported. Armenia was the site of a devastating earthquake in 1988 that killed 25,000 people.
The quake also caused panic among residents in several Iranian towns, close to the Turkish border, and caused cracks in some buildings in Chaldoran and cut telephone links, Iranian state TV said on its website.
An officials said the quake was also felt in Salmas, Maku, Khoi and several other towns in northeastern Iran but no damage has been reported.
Turkey sees frequent earthquakes. In 1999, two earthquakes with a magnitude of more than 7 struck northwestern Turkey, killing about 18,000 people.
More recently, a 6.0-magnitude quake in March 2010 killed 51 people in eastern Turkey, while in 2003, a 6.4-magnitude earthquake killed 177 people in the southeastern city of Bingol.
Turkey's worst earthquake in the last century came in 1939 in Erzincan, causing an estimated 160,000 deaths.
Istanbul, Turkey's largest city with more than 12 million people, lies in northwestern Turkey near a major fault line. Authorities say the city is ill-prepared for a major earthquake and experts have warned that overcrowding and faulty construction could lead to the deaths of over 40,000 people in a major quake.
3 pm NEWS
Istanbul, Turkey (CNN) -- Turkish Prime Minister Recep Tayyip Erdogan said 138 people are dead and 350 people injured in the wake of Sunday's earthquake -- the most powerful to strike the country in more than a decade.
Ninety-three were killed in Van, while 45 were killed in Ercis, he said, adding that those numbers are expected to rise.
Rescue teams will work through the night to save people who are still trapped in the rubble, Erdogan told reporters.
Citizens were using flashlights and shovels as they clambered over collapsed buildings looking for survivors.
The U.S. Geological Survey initially reported the quake had a magnitude of 7.3, then revised it down to 7.2.
Roughly 20 aftershocks rattled the region, one of the nation's poorest. The largest had a magnitude of 6.0.
Erdogan said 55 buildings collapsed in Ercis on the north shore of Lake Van, while the Turkish Red Crescent had said earlier that some 25 apartment buildings and a student dormitory collapsed in the town.
Local rescuers took many wounded people out of the dormitory, the Red Crescent statement said, without saying exactly how many.
A health services building also collapsed, along with part of a hospital, CNN sister network CNN Turk reported. At least two doctors were thought to be in the rubble of the health services building, the network said. The injured were being treated in the hospital's garden.
Official rescue efforts were under way in Ercis, said CNN Turk reporter Sevda Incesu, but residents were also conducting efforts of their own. Ambulances were having trouble getting into town because the roads were littered with rubble, she said.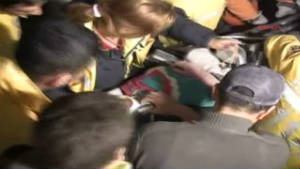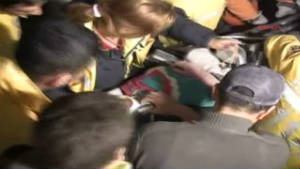 Woman pulled from rubble in Turkey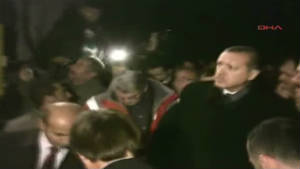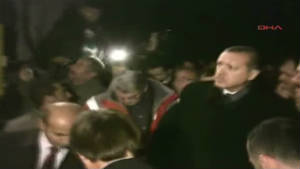 Erdogan views Turkey quake damage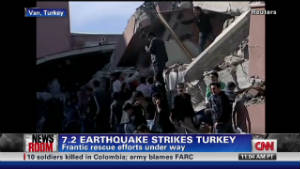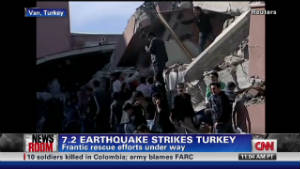 Turkey earthquake damage 'massive'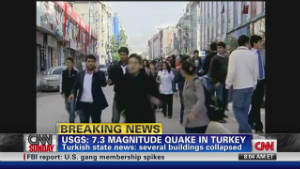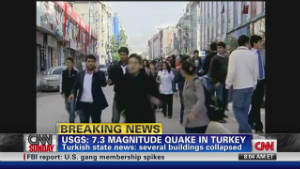 Magnitude 7.3 quake hits Turkey
Video footage from the scene showed survivors freed from the rubble being loaded onto stretchers amid a crush of rescue workers and bystanders. Heavy equipment was used to sift through rubble as residents gathered around small fires.
10-35-11 BEWS
ERCIS, Turkey — Officials say the death toll in the powerful earthquake that hit eastern Turkey is now 432.
The prime minister's office on Tuesday also said 1,352 people were injured in Sunday's 7.2-magnitude quake.
Earlier, rescuers pulled out a 2-week-old baby girl, her mother and grandmother alive from the rubble of an apartment building. The quake has toppled some 2,000 buildings in the mainly Kurdish area.
THIS IS A BREAKING NEWS UPDATE. Check back soon for further information. AP's earlier story is below.
ERCIS, Turkey (AP) – A 2-week-old baby girl, her mother and grandmother were pulled alive from the rubble of an apartment building on Tuesday in a dramatic rescue, 48 hours after a 7.2-magnitude earthquake toppled some 2,000 buildings in eastern Turkey.
Television footage showed rescuers in orange jumpsuits applauding as the baby, Azra Karaduman, was removed from the hulk of crushed concrete
and metal. A rescuer cradled the naked infant, who was wrapped in a blanket and handed over to a medic amid a scrum of emergency workers and media. The state-run Anatolia news agency said the baby was in good health but was flown to a hospital in Ankara.
Authorities said the death toll had risen to 370 as rescuers in Ercis and the provincial capital, Van, raced against time to free dozens of people trapped inside mounds of concrete, twisted steel and construction debris. At least nine people were rescued on Tuesday, although many more bodies were discovered.
Authorities have warned survivors not to enter damaged buildings and thousands spent a second night outdoors in cars or tents in near-freezing conditions, afraid to return to their homes. Some 1,300 people were injured
The baby's mother, Semiha, and grandmother, Gulsaadet, were huddled together, with the baby clinging to her mother's shoulder when rescuers found them, emergency worker Kadir Direk said. There was a bakery at the ground floor of the building, which may have kept them warm, he said.
Hours after the infant was freed, the others were pulled from the half-flattened building and rushed to ambulances as onlookers clapped and cheered. The mother had been semiconscious, but woke up when rescuers arrived, Direk said.
"Bringing them out is such happiness. I wouldn't be happier if they gave me tons of money," said rescuer Oytun Gulpinar.
Workers could not find the baby's father and there were no other signs of life in the shattered building, he said.
The Hurriyet newspaper reported the family live in Sivas, central Turkey, but were visiting the girl's grandmother and grandfather.
Firefighters and rescuers ordered silence while they listened for noise from other possible survivors in the large 5-story apartment block, parts of which were being supported by a crane.
Nine-year-old Oguz Isler was rescued along with his sister and cousin, but on Tuesday he was waiting at the foot of the same pile of debris that was his aunt's apartment block for news of his parents and of other relatives who remain buried inside.
Turkish rescue workers in bright orange overalls and Azerbaijani military rescuers in camouflage uniforms searched through the debris, using excavators, picks and shovels to look for Oguz's mother and father and other relatives still inside.
Dogs sniffed for possible survivors in gaps that opened up as their work progressed.
"They should send more people," Oguz said as he and other family members watched the rescuers. An elder cousin comforted him.
Mehmet Ali Hekimoglu, a medic, said the dogs indicated that there were three or four people inside the building, but it was not known if they were alive.
The boy, his sister and a cousin were trapped in the building's third-floor stairway as they tried to escape when the quake hit. A steel door fell over him.
"I fell on the ground face down. When I tried to move my head, it hit the door," he said. "I tried to get out and was able to open a gap with my fists in the wall but could not move my body further. The wall crumbled quickly when I hit it."
"We started shouting: 'Help! We're here,'" he said. "They found us a few hours later, they took me out about 8 1/2 hours later. ... I was OK but felt very bad, lonely. ... I still have a headache, but the doctor said I was fine."
"They took me out last because I was in good shape and the door was protecting me. I was hearing stones falling on it," the boy said.
The government's response to the quake appeared to be well-coordinated because of the country's vast experience in dealing with killer quakes and their aftermaths. Hundreds of rescue teams from throughout Turkey rushed to the mainly Kurdish area, while Turkish Red Crescent dispatched tents and blankets and set up soup kitchens.
But there was still no power or running water and aid distribution was at times disrupted as desperate people stopped trucks even before they entered Ercis, leading some residents to complain that they could not get tents and stoves for their families. The Milliyet newspaper on Tuesday reported fistfights in front of some aid trucks.
"The aid is coming in but we're not getting it. We need more police, soldiers," resident Baran Gungor said. "People from nearby towns and villages stop the aid trucks on the road and loot tents and stoves."
Hundreds of tents were erected in two stadiums but many preferred to stay close to their homes for news of the missing or to keep watch on damaged buildings.
The government said it would set up temporary homes and would begin planning to rebuild destroyed areas with better housing. Turks across the country began sending blankets and warm clothing.
The earthquake's epicenter was the village of Tabanli but damage there was minimal; No deaths were reported and its mud-brick homes were relatively unharmed.
Turkey lies in one of the world's most active seismic zones and is crossed by numerous fault lines. In 1999, two earthquakes with a magnitude of more than 7 struck northwestern Turkey, killing about 18,000 people.
Istanbul, the country's largest city with more than 12 million people, lies in northwestern Turkey near a major fault line, and experts say tens of thousands could be killed if a major quake struck there.
__
Associated Press writers Suzan Fraser in Ankara, and Christopher Torchia in Istanbul, contributed to this report.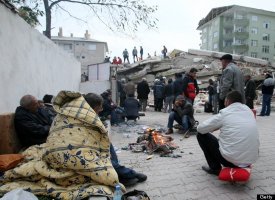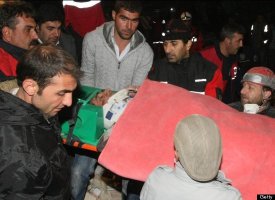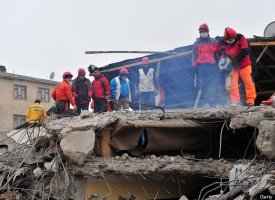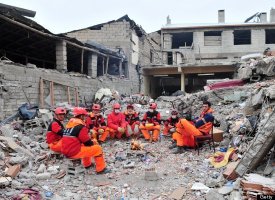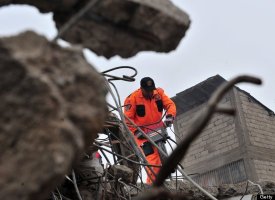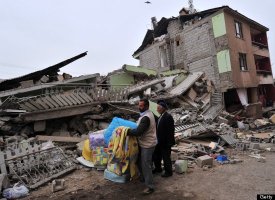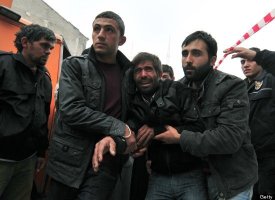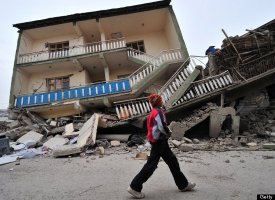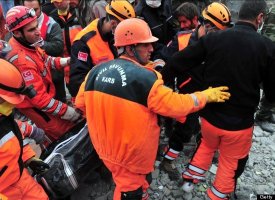 DREAMS WITH A TURKEY CONNECTION

7-20-99 - DREAM - I don't know where I was, but was with a group of younger adults.
A signed up for a shrimp cocktail luncheon with some young women. Then I looked up the address of a religion group I was interested in visiting.
I got into my car to drive there and the street when I needed to turn right was called "The Street of Lights". There were many men hitchhiking in this area but they were all going a different direction.
I saw my husband standing in the same area and tapped on the right side door and he came running over and jumped into the car with me. I wondered what the hitchhikers thought about my decision to pick up the one man.
When I got to the Street of Lights, the intersection looked like this:
-----------|--|------------
As I made the right turn I had to join the flow of traffic going the same way without causing them any distress or making them slow down. I was actually pushing the car at this point and the road went uphill, so it was very difficult to get up to speed which was 35 mph.
When we got into the city portion, the street had all huge buildings, all churches and cathedrals. I remarked to my husband that I remembered having been on this street before. I wasn't interested in any of these. I was looking for a small group I had seen advertised. They didn't have their own building, just an upper room rented in another building.
When we found it, it was very different than I expected.
Now, I met a tall handsome man, about 7 feet tall with curly blondish red hair. He had a beautiful face. I treated him like my son. He was married to an older woman with dark hair, but he had a lot of female admirers and I saw him go into the ladies room to pee twice and before the door was even closed, he went to the front of the line to pee in the sink because he was in a hurry and in both cases, the girl standing in line at the sink not only let him get in front of her, but lovingly put her arms around him and helped him hold up his penis.

I was a little distressed to see that because he was a married man, but I didn't say anything.
we had to go through a small hallway with a swinging door on each end. When the doors swung open, they just missed hitting the other swinging door and there were 4 of us standing in this hallway. There were people going both directions.
We all stood there, laughing, saying, "Out or In! In or Out!" We got that straightened out and I went into the cafeteria where the shrimp cocktail was going to be served.
I had offered to drive the young man's wife to a place she needed to go, but then I remembered the shrimp dinner i had signed up for.
I offered the woman my car but the man didn't think that was a good idea either.
I went over to the long table where the plates of shrimp were lined up. Nobody had taken any. There was a huge bowl of cut up fruit and nobody had taken any of that either. I saw a plate with rolled up turkey sausage, and I decided I would eat that like everyone else had. I really didn't like shrimp anyway.
I then went into another room where laundry was being folded. The woman there was ironing and she said she liked a certain style of pressing. I agreed I liked that also. She stepped away for a moment and I picked up a dark blue sweater and it was sticky with jelly and so was the next one, so I took them to wash them again. That left nothing for the woman to press.
There was a big sweatshirt there with the whole front rubbed off. I wondered how that was done until I saw a man hugging his wife and rubbing himself against her. Then I knew! I threw the sweatshirt away. Washing it was not going to restore the fabric to new.
********
HERE IS WHAT SORCHA FAHL SAYS ABOTU THE QUAKE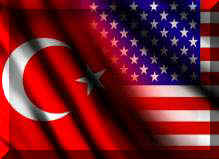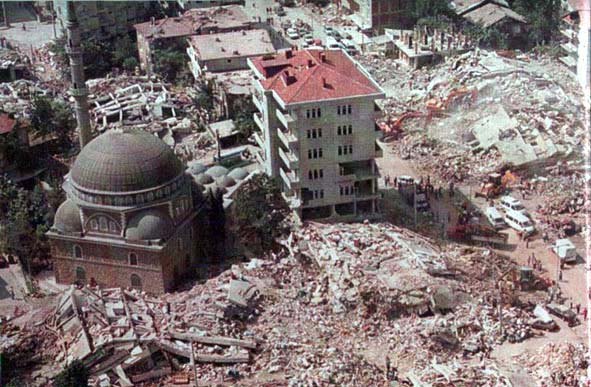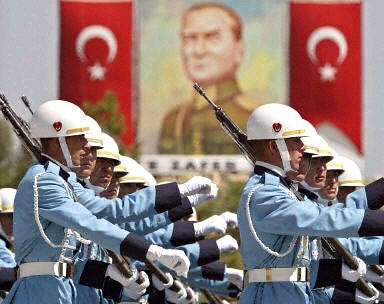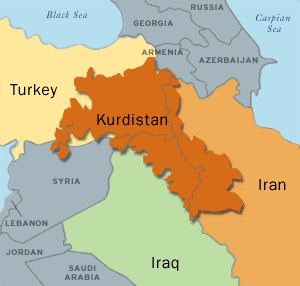 October 23, 2011 © EU and US all rights reserved. Permission to use this report in its entirety is granted under the condition it is linked back to its original source at WhatDoesItMean.Com.
9-10-11 DREAM
- Joe and I were sleeping in our new apartment. The whole apartment was painted light yellow. We woke up in the morning and when I opened the bedroom door to go out into the hallway, I felt like I was going to meet other people there.
It was a huge apartment.
I went back to bed which was by a window. I saw that our neighbors were already up and outside. These people seemed to be in their 20's. One girl had her hair braided into one braid in the back and had a big pink balloon tied to the braid.
It seemed the wall between us disappeared so I could see everything this woman did. She was talking in English and then would throw in a comment in French or spoke English with a french accent. I was intrigued by that.
Finally she went up some stairs speaking something in French.
I got up to get some breakfast and the kitchen was a mess. I wanted to cook some sauce on the stove and couldn't find anything to cook in. everything was plastic . A woman came in and found a container I could cook with at the bottom of a pile of small sieves which were stacked on inside the other.
But when I went to stir the sauce, I was holding a big chicken or turkey leg and then I saw a huge roasted chicken which had been sitting out on the ironing board all night. I thought about cutting it up to eat it but the thought was disgusting so I threw it all way and began to clean the kitchen instead.