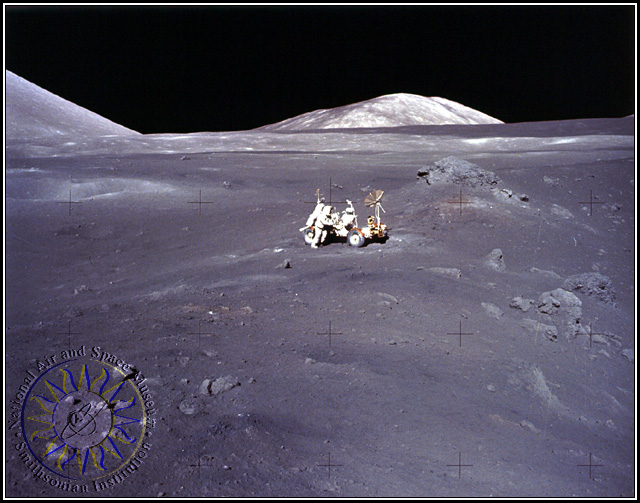 DID WE REALLY LAND ON THE MON?
Dee Finney's blog
start date July 20, 2011
Today's date October 22, 2011
TOPIC: DID WE REALLY GO TO THE MOON?
THE APOLLO FLIGHTS
SEE ALSO: page 48
Sept. 26, 2011
NOTE FROM DEE: There are still thousands of people having this argument with each other - some of the arguments get very heated and nasty. I can't guarantee I can stop the arguing, but I can point out that we need to go there even if the aliens say STAY AWAY! I have heard that we were told that and that's why we stopped going there. We already knew too much about what the aliens were doing. Of course, our government won't come out and tell us about the aliens any time soon, but way too many people know about them, so grass root efforts will have to be the way to bring out disclosure even if the government is afraid to tell us they lied about it all this time.
WEB PAGES ABOUT THE MOON ON OUR SITE:
http://search.yahoo.com/search;_ylt=A0oGdVFXcsFO5lAAWM5XNyoA;_ylc=X1MDMjc2NjY3OQRfcgMyBGFvAzAEZnIDc2x2OC1hdHQEaG9zdHB2aWQDVlhkenNrb0dkVEJhMEdpT1RxUkJkUVpuVFBlcFkwN0JjbGNBQk5FcQRuX2dwcwMwBG5fdnBzAzAEb3JpZ2luA3NycARxdWVyeQNzaXRlOmdyZWF0ZHJlYW1zLmNvbSAgbW9vbiAEc2FvAzEEdnRlc3RpZANSQ0YwMTU-?p=site%3Agreatdreams.com++moon+&fr2=sb-top&fr=slv8-att
How many men have gone to the moon? who were they? when did they get there?
The men who went to the Moon travelled in a specially designed spacecraft called Apollo, which consisted of two vessels joined together, one of which would detach and descend to the Moon while the other remained in orbit. After the work on the Moon was complete it lifted off, joined up with the other orbiting craft, the crew transferred, and then they came home in the orbiter, leaving the lander behind.

In total there were nine manned missions to the Moon, each carrying three men, making 27 men in total. Three of the astronauts went to the Moon twice, so a total of 24 men have been to the Moon. Of those 24 twelve have landed on the surface and walked around, while the others only flew around the Moon.

Apollo 8 in December 1968 took Frank Borman, Jim Lovell and Bill Anders on a flight around the Moon. There was no landing.

Apollo 10 in May 1969 took Tom Stafford, John Young and Gene Cernan around the Moon. They took the landing craft, but this was a test flight and they did not land.

Apollo 11 made the first lunar landing in July 1969. Neil Armstrong and Buzz Aldrin landed while Mike Collins stayed in orbit.

Apollo 12 went to the Moon in November 1969. Pete Conrad and Alan Bean landed while Richard Gordon stayed in orbit.

Apollo 13, in April 1970, was to have taken Jim Lovell and Fred Haise to the lunar surface while Jack Swigert orbited, but an oxygen tank explosion on the way out caused the landing to be abandoned, and instead the three men simply flew once round the Moon and came home. Jim Lovell was making his second trip to the Moon.

Apollo 14 took off in January 1971 and took Alan Shepard, Edgar Mitchell and Stu Roosa to the Moon. Shepard and Mitchell landed.

In August 1971 Apollo 15 sent David Scott, Jim Irwin and Al Worden to the Moon. Scott and Irwin made the landing while Worden orbited.

April 1972 saw the launch of Apollo 16, carrying John Young (making his second Moon flight), Charlie Duke and Ken Mattingly. Young and Duke landed.

Finally, in December 1972, Apollo 17 took Gene Cernan on his second lunar mission, with Harrison Schmitt and Ron Evans. Cernan and Schmitt made the final lunar landing.
NEIL ARMSTRONG TALKS ABOUT THE MOON - VIDEOS BELOW
http://www.youtube.com/results?search_query=NEIL+ARMSTRONG&oq=NEIL+ARMSTRONG&aq=f&aqi=g10&aql=&gs_sm=e&gs_upl=315951l329666l0l330420l24l18l0l8l8l1l295l1713l0.2.6l10l0
NEIL ARMSTRONG - A VERY QUIET MAN, SPEAKS OUT AT AGE 75
http://www.youtube.com/watch?v=z9TItmTRw9I
MIKE COLLINS WAS THERE , BUT HAD TO STAY IN THE COMMAND MODULE ALONE
http://www.youtube.com/results?search_query=MIKE+COLLINS+MOON&oq=MIKE+COLLINS+MOON&aq=f&aqi=&aql=&gs_sm=e&gs_upl=25433l36951l0l37678l28l21l0l7l7l1l298l2605l0.5.7l14l0
It was the secret terror that gripped astronaut Michael Collins throughout the Apollo 11 project 40 years ago. As his spacecraft, Columbia, swept over the lunar surface, Collins - the mission's third and largely forgotten crewman - waited for a call from fellow astronauts Neil Armstrong and Buzz Aldrin to say their lander craft had successfully blasted off from the Moon.
The message would banish Collins's deepest fear: that he would be the only survivor of an Apollo 11 disaster and that he was destined to return on his own to the United States as "a marked man".
The realization that the normally icy-cool astronaut was so obsessed by such an outcome puts a fresh perspective on the celebrations that will, this weekend, absorb the United States as it commemorates the moment, on 21 July 1969, that an American first walked on another world. Apollo 11 will be presented as a flawless technological triumph at jamborees across the nation, including a special reception at the National Air and Space Museum in Washington, which all three Apollo 11 astronauts are scheduled to attend.
Yet at the time, worries that the mission would end in disaster consumed nearly all of those involved in the programme - despite their apparent calm. And no one was more stressed than Collins, it appears.
In his case, the astronaut was obsessed with the reliability of the ascent engine of Armstrong and Aldrin's lander, Eagle. It had never been fired on the Moon's surface before and many astronauts had serious doubts about its reliability. Should the engine fail to ignite, Armstrong and Aldrin would be stranded on the Moon - where they would die when their oxygen ran out. Or if it failed to burn for at least seven minutes, then the two astronauts would either crash back on to the Moon or be stranded in low orbit around it, beyond the reach of Collins in his mothership, Columbia.
All three astronauts believed there was a real chance such a disaster would occur. Armstrong thought his prospects were only 50-50 of making it back to Earth. And so did Collins, the pilot of Columbia and one of the world's most experienced aviators.
Nor were the astronauts alone. Richard Nixon, then US president, had even prepared a speech that he would deliver in the event of the Eagle's engine failing. "Fate has ordained that the men who went to the Moon to explore in peace will stay on the Moon to rest in peace," it ran. "These brave men, Neil Armstrong and Edwin Aldrin, know that there is no hope for their recovery. But they also know that there is hope for mankind in their sacrifice."
Thus Collins - alone in Columbia as the world focused on Armstrong and Aldrin walking on the lunar surface - fretted about his two companions below him on the Moon and revealed, in a note written at the time, that he was now "sweating like a nervous bride" as he waited to hear from the Eagle.
"My secret terror for the last six months has been leaving them on the Moon and returning to Earth alone; now I am within minutes of finding out the truth of the matter," he wrote. "If they fail to rise from the surface, or crash back into it, I am not going to commit suicide; I am coming home, forthwith, but I will be a marked man for life and I know it."
Then Armstrong and Aldrin prepared their lander for its launch. Armstrong pressed the engine's firing button and Eagle soared perfectly above the lunar surface towards the waiting Collins. His worst fear had not materialized and he returned safely to Earth in the company of Armstrong and Aldrin, unmarked by the experience. He would not suffer a fate of global notoriety.
In fact, the opposite happened. Collins was forgotten. Today most people still know the names of the two first men on the Moon and recall the words, delivered by Armstrong, about taking a giant leap for mankind. But the name Michael Collins is rarely recalled, despite his critical role in the historic flight of Apollo 11. Not that he holds grudges. "It was an honour," he said last week.
In fact, he was - in many ways - the unsung hero of the Apollo 11 mission, a point that was underlined at the time by the great American aviator Charles Lindbergh. He wrote to Collins, not long after his safe return, to tell him that his part of the mission was one of "greater profundity ... you have experienced an aloneness unknown to man before".
It is an intriguing remark and an apposite one, it turns out - a point that can be appreciated by looking at the very set-up of the mission. Apollo 11 consisted of a spindly lunar lander, Eagle, and an orbiting mothership, Columbia, that were both blasted into space on a giant Saturn V rocket on 16 July 1969. For three days, Armstrong, Aldrin and Collins cruised towards the Moon inside Columbia and spent their time gazing "out the window at the Earth getting smaller and smaller and checking the spacecraft", according to Aldrin.
Then, on 20 July, Armstrong and Aldrin crawled into Eagle and flew it down to the Moon's surface. "Keep talking to me, guys," radioed an initially panicky Collins as the pair drifted away from his ship.
Minutes later, Columbia swept behind the Moon and Collins became Earth's most distant solo traveller, separated from the rest of humanity by 250,000 miles of space and by the bulk of the Moon, which blocked all radio transmissions to and from mission control. He was out of sight and out of contact with his home planet.
"I am now truly alone and absolutely alone from any known life. I am it," he wrote in his capsule. Lindbergh's remarks were certainly accurate.
Such solitude would have unnerved most people. But not Collins. He says the emotion that he experienced most during his day alone in lunar orbit was that of exultation. And certainly he appears to have relished his time as the loneliest member of his species. He also emerged from the post-Apollo years relatively unscathed. Aldrin lapsed into alcoholism and depression, while Armstrong became a virtual recluse. Both men subsequently divorced. By contrast, Collins - shaded from the glare of publicity - has avoided such personal traumas and is still with his wife, Patricia, whom he married in 1958. The couple have three grown-up children.
Collins was born in Rome on 31 October 1930. His father, Major-General James Lawton Collins, was then serving overseas with the US army. Collins later graduated from West Point and joined the US air force. An early assignment was to the 21st Fighter-Bomber Wing at George Air Force Base, where he learned how to drop nuclear weapons. He joined the astronaut corps in 1962 and flew on one of America's two-man Gemini capsules with veteran astronaut John Young, who flew on a later Apollo mission. Then came his selection for Apollo 11.
After his return to Earth, Collins gave up space travel and pursued a career in bureaucracy and business. He was director of the National Air and Space Museum until 1978, before being appointed vice-president of LTV Aerospace in Arlington, Virginia. He resigned in 1985 to start his own business.
Today he remains cheerful about his role on Apollo 11, although he describes himself as becoming increasingly grumpy. "At age 78, some things about current society irritate me, such as the adulation of celebrities and inflation of heroism," he said last week. Neither description fits him, he added. "Heroes abound, but don't count astronauts among them. We worked very hard, we did our jobs to near perfection, but that is what we had been hired to do."
He describes himself today as moderately busy, "running, biking, swimming, fishing, painting, cooking, reading, worrying about the stock market and searching for a really good bottle of cabernet for under $10".
As to his claim to fame, that was simple fate, he added. "Neil Armstrong was born in 1930. Buzz Aldrin was born in 1930, and Mike Collins, 1930. We came along at exactly the right time. We survived hazardous careers and were successful in them.
"But in my own case at least, it was 10% shrewd planning and 90% blind luck. Put Lucky on my tombstone."
• Full multimedia coverage of the Apollo 11 mission and moon landing.
guardian.co.uk/science/apollo-11-moon-landing
BUZZ ALDRIN TALKS ABOUT THE MOON - HE SAW UFOS THERE. SEE VIDEOS BELOW

CNN interviewed the hosts of the show "Mythbusters" about the conspiracy theorists who believe the Apollo Moon landing was faked, and the their extensive efforts debunking the claims of the Moon landing deniers.
However, buried towards the end of the interview is a gem of video of Buzz Aldrin, famously one of the first astronauts to walk on the Moon, being confronted by one of these moon landing skeptics several years ago. The man angrily calls Aldrin a "coward" and a "liar." Aldrin tells the man to get away from him, and when he refuses, Aldrin promptly punches him in the face.
The conspiracy theorist tried to sue Aldrin but the judge threw out the case.
http://www.youtube.com/results?search_query=BUZZ+ALDRIN+&oq=BUZZ+ALDRIN+&aq=f&aqi=g10&aql=&gs_sm=e&gs_upl=640025l654402l0l654973l24l16l0l4l4l1l277l2073l0.4.6l12l0
THE VAN ALLEN RADIATION BELT
Van Allen radiation belt
From Wikipedia, the free encyclopedia
The Van Allen radiation belt is a torus of energetic charged particles (plasma) around Earth, which is held in place by Earth's magnetic field. It is believed that most of the particles that form the belts come from solar wind, and other particles by cosmic rays.[1] It is named after its discoverer, James Van Allen, and is located in the inner region of the Earth's magnetosphere. It is split into two distinct belts, with energetic electrons forming the outer belt and a combination of protons and electrons forming the inner belts. In addition, the radiation belts contain lesser amounts of other nuclei, such as alpha particles. The belts pose a hazard to satellites, which must protect their sensitive components with adequate shielding if their orbit spends significant time in the radiation belts.
Prior to the Space Age, the possibility of trapped charged particles had been investigated by Kristian Birkeland, Carl Stormer, and Nicholas Christofilos.[2] The existence of the belt was confirmed by the Explorer 1 and Explorer 3 missions in early 1958, under Dr. James Van Allen at the University of Iowa. The trapped radiation was first mapped out by Explorer 4, Pioneer 3 and Luna 1.
The term Van Allen belts refers specifically to the radiation belts surrounding Earth; however, similar radiation belts have been discovered around other planets. The Sun itself does not support long-term radiation belts, as it lacks a stable, global dipole field. The Earth's atmosphere limits the belts' particles to regions above 200–1,000 km,[3] while the belts do not extend past 7 Earth radii RE.[3] The belts are confined to an area which extends about 65°[3] from the celestial equator.
MORE: http://en.wikipedia.org/wiki/Van_Allen_radiation_belt
The Van Allen belts are areas of highly charged particles, mainly electrons and protons, but also with smaller amount of alpha particles.
The dangers to the craft
are in the form of radiation which can interfere with, disrupt and damage sensitive electrical equipment. In some space flights electrical equipment has been turned off whilst passing through the belts in order to prevent damage. Of course, space craft also have built-in screening to minimize radiation risks.
To protect astronauts
from radiation dangers, spacecraft are fitted with various types of shielding, such as aluminum shielding, and the astronauts also wear protective clothing during this part of their journey. Also the courses/paths were plotted so that the craft would travel through the parts of space where the Van Allen belts are at their thinnest. Despite these precautions, there were and are still serious radiation considerations.
Using calculations
of the amount of radiation, the actual time spent passing through the belts, and the shielding used by the Apollo crew, scientists reckoned that the Apollo spacecrafts would pass through the Van Allen belts so quickly that space travelers would not receive any significant life or health-threatening levels of exposure to radiation risks during their flights.
But
the matter is not clear cut. There was and is a risk, even if infinitely small. For example, cancers are caused by cell mutation. And sometimes it takes many years for cancer to become evident in a person exposed to harmful radiation. In the Apollo missions the probability of risk was considered to be so small as to be 'nil' for all practical purposes.
Post-flight Developments
: In more recent years NASA has reported cases of eye cataracts developing in the majority of astronauts after returning to earth, some within 4 to 5 years of returning, other cases taking 10 or more years to become apparent. Scientists have long known that there is a causal relationship between radiation exposure and cataracts, but whether the astronauts' eye disorders occurred as the direct consequence of passing through the Van Allen belts, or by other radiation in space, or by entirely non-space-flight-related factors is unknown.
Summary
: The astronauts got through the Van Allen belts by speed, shielding and carefully planned flight paths, but whether they did so without harm has yet to be determined.
For more information,
http://wiki.answers.com/Q/How_did_the_apollo_astronauts_get_past_the_van_allen_belt
Read more:
http://wiki.answers.com/Q/How_did_the_apollo_astronauts_get_past_the_van_allen_belt#ixzz1diB7GAKr
DAVID ICKE SPEAKS OUT: http://www.youtube.com/watch?v=5pfl4prGZIY&NR=1
MORE DAVID ICKE ON THE MOON MATRIX http://www.youtube.com/watch?v=5pfl4prGZIY&NR=1
JFK'S SPEECH - WE CHOOSE TO GO TO THE MOON
http://www.youtube.com/watch?v=g25G1M4EXrQ
DID THE RUSSIANS FIND BODIES ON THE MOOON?
http://www.youtube.com/watch?v=G5WH75nPCxY
APOLLO PHOTO ANOMALY
http://www.youtube.com/watch?v=qkphDe0UnKY
HOW DID NASA LOSE OVER 700 BOXES OF VIDEO TAPES ?
THEY DID THIS IN AUSTRALIA DOWNLINK ORGANIIZATION
HERE ARE ALL OF ENTERPRISEMISSION.COM PAGE S ABOUT THE MOON WITH P[HOTOS
http://search.yahoo.com/search;_ylt=A0oGdU8UZsFOuHIA8z9XNyoA;_ylc=X1MDMjc2NjY3OQRfcgMyBGFvAzAEZnIDc2x2OC1hdHQEaG9zdHB2aWQDd1VFMWswb0dkVEJhMEdpT1RxUkJkUUlIVFBlcFkwN0JaaFFBQVZlOARuX2dwcwMwBG5fdnBzAzAEb3JpZ2luA3NycARxdWVyeQNzaXRlOmVudGVycHJpc2VtaXNzaW9uLmNvbSAgbW9vbgRzYW8DMQR2dGVzdGlkA1JDRjAxNQ--?p=site%3Aenterprisemission.com++moon&fr2=sb-top&fr=slv8-att
MOON ANOMALTES
http://www.youtube.com/results?search_query=MOON++ANOMALY&oq=MOON++ANOMALY&aq=f&aqi=g3g-s5g-ms2&aql=&gs_sm=e&gs_upl=23644l28650l0l29370l8l7l0l0l0l1l305l1366l0.4.2.1l7l0
MARS - PHOBOS?
Russian Scientists Confirmed Alien Spacecraft
http://www.youtube.com/results?search_query=Russian+Scientists+Confirmed+Alien+Spacecraft&oq=Russian+Scientists+Confirmed+Alien+Spacecraft&aq=f&aqi=&aql=&gs_sm=s&gs_upl=10292l10292l0l14218l1l1l0l0l0l0l140l140l0.1l1l0
MARTIAN MONOLITH
http://www.youtube.com/results?search_query=MARTIAN+MONOLITH&oq=MARTIAN+MONOLITH&aq=f&aqi=&aql=&gs_sm=e&gs_upl=15788l25792l0l26337l15l12l0l0l0l1l272l2296l0.8.4l12l0
MARS ANOMALIES
http://www.youtube.com/results?search_query=MARS+ANOMALY&oq=MARS+ANOMALY&aq=f&aqi=g3&aql=&gs_sm=e&gs_upl=110583l123550l0l124219l27l17l1l5l5l2l271l1845l1.5.4l11l0
NEXT PAGE page 57
Oct 25, 2011
11:11 and
11:11:11
http://www.earthmountainview.com