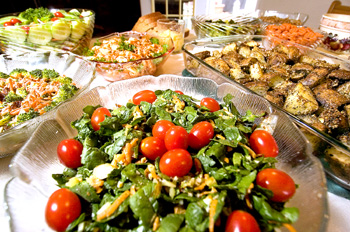 Dee Finney's blog
start date July 20, 2011
Today's date Dec. 20,2011
page 91
TOPIC: THE FDA - RAW FOODS AND HERBS
I just happened to come across this article from an e-mail I received several months ago and just now opened up. My bad!
Timeline of FDA raids on raw milk farmers, dietary supplement makers and natural medicine practitioners
by Mike Adams, the Health Ranger
Editor of NaturalNews.com (See all articles...) Just released: Spirulina and Chlorella tablets infused with functional herbs: Ashwangandha, Bacopa, Ginkgo, Mucuna, Tribulus, Turmeric and many more! Click here to see the varieties on our store specials page (scroll down below the Nascent Iodine).

We Are All Fukushima - Get the special report by David Rainoshek
Click here to download now (PDF)


Mar 25 Health Freedom Expo in Long Beach, CA


Introducing the world's food super food bar created by YOU!

Click here to read how NaturalNews readers helped create this new superfood bar... (NaturalNews) The US Food and Drug Administration has a long history of conducting armed, SWAT-style raids on farmers, cancer treatment pioneers and dietary supplement manufacturers. This list, compiled by the editors of NaturalNews, reveals only some of the hundreds of armed FDA raids that have been conducted in the last twenty-five years.

What you see from this is a pattern of government-sponsored terrorism against innocent Americans and small business people; all done in the name of "protecting" the public from milk, walnuts, vitamins, plants or fruit extracts. The real reason behind all this, of course, is that the FDA has long waged a campaign of fear and intimidation against natural product providers for the sole purpose of destroying the natural products industry and thereby handing Big Pharma a monopoly over health treatment medicines.

If you're skeptical of that conclusion, read the timeline and see for yourself. And if you're currently a farmer who might be targeted in a future FDA raid, be sure to read this helpful resource created by the Farm-to-Consumer Legal Defense Fund entitled How to Survive a Farm Raid:
http://www.ftcldf.org/farm-raids.html


Timeline of FDA raids against farmers, health clinics and dietary supplement providers
- 1985, July 7. FDA agents raid the Burzynski Research Clinic (Texas), steal 200,000 medical and research documents, and force Dr. Stanislaw Burzynski to pay for copies to be made of them. No official charges are ever filed by the FDA (http://www.myopia.org/fdaraids.htm).

- 1987, February 26. Twenty-five armed FDA agents and US Marshals storm offices of the Life Extension Foundation (Florida), terrorize employees and seize thousands of nutritional products, materials, computers, files, and newsletters. Eighty percent of seized items are later determined not to even have been on the warrant (http://www.naturalnews.com/021791.html).

- 1988, November. FDA agents raid Traco Labs (Illinois), seize several drums of black currant oil as well as many containers of encapsulated product. The FDA claims the capsules the oil was being put into are an "unapproved food additive" (http://www.drpasswater.com/nutritio...).

- 1989, Summer. FDA agents seize entire inventory and business records of Pets Smell Free (Utah), a company that produces a natural product for eliminating pet odor. The company later wins a lawsuit against the FDA in court (http://www.myopia.org/fdaraids.htm).

- 1990, October 6. Federal agents raid HA Lyons (Arizona), a women-run, home-based mailing service that publishes materials for vitamin companies. Armed agents seize all business records and literature, and even try to steal the owner's checkbook and cash. The FDA eventually drives the company out of business (http://www.myopia.org/fdaraids.htm).

- 1990, Fall. FDA agents raid Highland Laboratories (Oregon), a company that produces vitamins and nutritional supplements. The agents do not present a warrant, but proceed to seize everything except for office furniture, and threaten employees with violence if they fail to comply (http://www.myopia.org/fdaraids.htm).

- 1990, March. FDA agents raid Solid Gold Pet Foods (California), seize all pet food products without a warrant, and shut down the store. Owner Sissy Harrington-McGill is later indicted, and spends 179 days in prison with leg irons clasped to her legs (http://www.naturalnews.com/021791.html).

- 1990. Agents from both the FDA and US Postal Service twice raid Century Clinic (Nevada), and steal chelation products, computers, and various other equipment. No official charges are ever filed against the clinic, however both illegal raids go unpunished (http://www.naturalnews.com/021791.html).

- 1991, Fall. FDA agents raid Scientific Botanicals (Washington), a nutritional supplement company, and seize herbal extracts and literature. FDA strong-arms company into complying with its unlawful demands before agreeing to release seized products (http://www.myopia.org/fdaraids.htm).

- 1991, December 12. RDA agents raid Thorne Research (Idaho), and seize $20,000 worth of vitamin products, and 11,000 pieces of literature. The company cannot afford to fight the battle in court because of high legal costs, and decides to no longer publish literature (http://www.myopia.org/fdaraids.htm).

- 1991. FDA agents raid NutriCology (California), a nutritional supplement company. All FDA injunctions against it are later tossed out of court (http://www.naturalnews.com/021791.html).

- 1991. Agents from the FDA and the Texas Department of Health again raid the Burzynski Research Clinic (Texas), and seize more products and materials. Dr. Burzynski eventually wins the fight against the FDA (http://www.naturalnews.com/032998_B...).

- 1991, March. Armed Mexican police officers raid offices of alternative cancer clinic in Tijuana, and kidnap the owner without warrant or charges. They then ship him across the US border and into the hands of the US Justice Department, where he unlawfully spends two years in prison (http://www.naturalnews.com/021791.html).

- 1992, May 6. Agents from the FDA and officers from the King County Police Department raid the Tahoma Clinic (Washington), a natural health clinic. Because Dr. Jonathan Wright has been giving patients injectable B vitamins in high doses, agents decide to storm the clinic with guns drawn, and seize product, computers, records, and other products. The FDA shows no valid warrant to justify its actions (http://www.naturalnews.com/021791.html).

- 1992, June 2. FDA agents raid the personal home of Mihai Popescu (California) for producing and selling a natural supplement called GH-3. The raid involves agents stealing $5,000 worth of GH-3, personal records, computers, and other equipment, and results in the false arrest and imprisonment of Popescu, as well as the termination of his business (http://www.myopia.org/fdaraids.htm).

- 1992, June 30. FDA agents raid Nature's Way (Utah), a vitamin and nutritional supplement company, and seize bulk containers of primrose oil because the addition of vitamin E to the formula was allegedly "unapproved" (http://www.naturalnews.com/021791.html).

- 1992, June. The FDA prompts the Texas Department of Health to conduct raids on numerous health food stores throughout Texas. They seize natural oils, aloe vera, zinc, vitamin C, and other natural products. Agents reportedly threaten store owners not to speak of the raid, or more raids will ensue. No valid warrants are presented, and no charges are ever filed against the stores (http://www.naturalnews.com/021791.html).

- 1992, August 14. FDA agents raid Family Acupuncture Clinic (California), and seize $15,000 worth of natural tea pills. The products are left to spoil, and then sent back to China by the FDA (http://www.myopia.org/fdaraids.htm).

- 1992. Federal agents arrest three vitamin company owners (California) for selling supplements freely available throughout Europe. Agents try to get the men imprisoned for a collective total of 990 years (http://www.naturalnews.com/021791.html).

- 1993, May. Agents from the FDA raid Zerbo's Health Food Store (Michigan) for "illegal drug trafficking" involving the natural supplements coenzyme Q10, selenium, carnitine, and GH-3. Agents threaten the owner's 78-year-old father with imprisonment if the family attempts to fight the FDA's indictment (http://www.myopia.org/fdaraids.htm).

- 1993, May 12. Dozens of armed federal agents storm Hospital Santa Monica (California), an alternative cancer treatment center, seizing records, charts, computers, and other equipment. The agents also steal hundreds of thousands of dollars from the hospital's bank account, as well as from two vitamin companies with which it works, and even steal $80,000 from the hospital owner's personal safe (http://www.myopia.org/fdaraids.htm).

- 1993, May 12. Agents raid personal home of Kirwin Whitnah, claim he is selling "unapproved drugs." No products are ever found, but agents proceed to terrorize a woman staying at the home, and seize thousands of dollars in equipment, literature, and even money orders (http://www.myopia.org/fdaraids.htm).

- 1993, May 14. FDA agents raid Waco Natural Foods (Texas) in search of a natural supplement called deprenyl citrate. Owner Tom Wiggins tells agents that his attorney holds tremendous clout in the Waco area, and the agents immediately apologize, leave, and never return (http://www.myopia.org/fdaraids.htm).

- 1993, June 24. FDA agents, a Federal Marshal, and a public relations specialist together raid International Nutrition Inc. (New Mexico), and seize $1 million worth of vitamins and nutritional supplements, as well as computers and business records. The owner ends up losing 80 percent of his business, and subsequently has to lay off 80 percent of his workforce (http://www.myopia.org/fdaraids.htm).

- 1993. Federal marshals raid Natural Vision International (Wisconsin), and steal 17,000 pairs of pinhole glasses that help customers exercise their eyes and improve vision. Valued at over $200,000, the confiscating of these products by the agents results in the company going out of business (http://www.myopia.org/fdaraids.htm).

- 2001, March 23. Forty armed federal agents and USDA officials storm Three Shepherd's Farm (Vermont), and confiscate and destroy the farm's entire flock of sheep for supposedly having mad cow disease. Government laboratories verify previously that the sheep are healthy, and that sheep cannot even contract the disease, but the USDA persists in eliminating them anyway, destroying evidence and breaking various other laws along the way (http://www.threeshepherdscheese.com...).

- 2004, Spring. Upon being prompted by the FDA, state officials show up unannounced at Organic Pastures Dairy (California) and pretend to be evaluating cheese production. However OPD workers see Special Agent Jennifer King secretly taking pictures of private customer files, and they tell her to leave (http://grassfedonthehill.com/govern...).

- 2005, June 23. Federal agents perform a series of raids on medical marijuana dispensaries, businesses, and personal homes throughout Northern California. They arrest many individuals along the way, despite the fact that marijuana dispensaries are legal in California (http://www.sddt.com/News/article.cf...).

- 2006, March 6. Ohio police, Ohio Department of Agriculture officials, FDA agents, and agents from unmarked vehicles intercept a raw milk pickup in the Cincinnati area. They confiscate milk and harass customers, and leave farm owner Gary Oakes so shaken up that he is hospitalized three times for post-traumatic stress disorder (http://www.businessweek.com/smallbi...).

- 2006, September 14. Armed agents storm the hunting preserve of Danny and Cindi Henshaw (Virginia), and perform SWAT-style raid of property They shoot dozens of hogs with 12-gauge shotguns and drag them off (http://www.readthehook.com/79983/co...).

- 2006, October 6. Armed agents from the FBI and FDA arrive at Growers Express (California), a produce company, and begin searching the premises for evidence that the company's bagged spinach might be linked to an E. coli outbreak. Agents never even try contacting the company prior the raid, and find nothing in violation (http://www.naturalnews.com/020670.html).

- 2006, October 13. Michigan Department of Agriculture agents and police officers stop Richard Hebron on the way to deliver raw milk to cow share owners. Agents seize his cell phone and wallet, and proceed to unload 453 gallons of fresh milk from his truck. A six-month investigation finds Hebron innocent, but he gets stuck paying a $1,000 "administrative" fee (http://www.thecompletepatient.com/j...).

- 2006, November 21. Dozens of armed agents storm Glencolton Farms (Ontario), a farm that produces dairy among other things, poring through every building and structure on the property. They steal records, computers, and milk processing equipment. Farm owner Michael Schmidt, who provides raw milk to cow share owners, as well as other farm-fresh food, is fined $3,500 and placed on two years probation (http://www.glencoltonfarms.com/inde...).

- 2007, August. Pennsylvania Mennonite farmer Mark Nolt declares his God-given right to sell fresh milk and has his farm raided by federal and state agents, who seize $25,000 worth of milk, milk products, and other equipment. (http://www.farmfoodvoicesdc.com/201...
small.html).

- 2007, September 21. FDA agents spur the Virginia Department of Agriculture & Consumer Services to raid Double H Farm (Virginia) and seize and destroy pork products. Agents try to justify their actions by claiming the products contain the wrong price tags. Owners say they have been needlessly harassed by officials for years (http://www.readthehook.com/76761/po...).

- 2007, October 11. New York Department of Agriculture officials raid Meadowsweet Dairy (New York) and seize 260 pounds of raw milk products (http://ftcldf.org/meadowsweet%20dai...).

- 2008, April 28. Agents again raid Mennonite farmer Mark Nolt's (Pennsylvania) property, and steal more milk, milk products, and equipment. This time, agents charge and take him into custody (http://www.ftcldf.org/aa/aa-26apr20...).

- 2008, December 15. Armed agents storm Manna Storehouse (Ohio), a family farmhouse that operates an organic food buying cooperative. Agents terrorize and hold family hostage for eight hours while ransacking house, and seizing food, computers, and records (http://www.ftcldf.org/press/press-1...).

- 2008, December 18. Agents pose as customers trying to buy goat cheese from Sharon Palmer's Healthy Family Farms (California). She is then arrested and thrown in jail, and her businesses temporarily shut down (http://www.thecompletepatient.com/j...).

- 2009, April 8. Undercover agents trick daughter of farmers Armand and Teddi Bechard (Missouri) into selling them raw milk, which sparked harassment and extensive legal troubles for the family (http://www.naturalnews.com/030974_r...).

- 2009, January 16. Federal marshals raid Cocoon Nutrition (South Carolina), a nutritional supplement company, and arrest owner Stephen Heuer at gunpoint (http://www.naturalnews.com/025347.html).

- 2010, April 14. Dozens of FDA, IRS, and FBI agents conduct full-scale raid on Maxam Nutraceuticals (Oregon). Company complies with all notices, but gets targeted anyway by a fully-armed, SWAT-style cadre of officers, who steal products, paperwork, computers, and personal files (http://www.naturalnews.com/032203_M...).

- 2010, April 20. Two FDA agents, two US Marshals, and one state trooper raid Rainbow Acres (Pennsylvania) at 5 am, breaking their warrant's restrictions instructing an inspection at "reasonable business hours." Agents scour the premises for hours and charge the farm with illegally selling raw milk across state lines (http://www.farmtoconsumer.org/aa/aa...).

- 2009, Fall. USDA inspector shows up at Dollarhite Family Farm (Missouri) and demands an inspection. After insisting there were no problems with the family's small-scale raising of bunny rabbits, USDA officials later try to fine the family $90,000 for alleged violations (http://www.naturalnews.com/032476_r...).

- 2010, May 26. Officials from the Minnesota Department of Agriculture and the Minnesota Department of Health send armed deputies to raid Hartmann Farm (Minnesota). Agents order Mike and Diana Harmann to stop selling all meat and dairy products, and to stop delivering raw milk (http://www.ftcldf.org/food-freedom-...).

- 2010, June 2. Agents from the Wisconsin Department of Agriculture, the Trade and Consumer Protection Agency, and local health officials, arrive unannounced at Hershberger Farm (Wisconsin). They violate private property signs, demand to do an inspection, and proceed to take shut coolers and order that raw milk be dumped in a field (http://www.ftcldf.org/news/WI-DATCP...).

- 2010, June 10. Officials from various health and law enforcement agencies raid the personal home of Rae Lynn Sandvig (Minnesota), a raw milk and local food consumer, for allegedly "assisting in the sale of raw milk" from her home by sharing food with neighbors (http://www.farmtoconsumer.org/swarm...).

- 2010, June 30. Various federal agents, and even Canadian agents, raid Rawesome Foods (California), a private, raw food buying club, and steal computers, raw food products, and other materials. They hold members and workers hostage for many hours before finally leaving with hundreds of thousands of dollars worth of product (http://www.naturalnews.com/030136_R...).

- 2010, August 26. Agents show up at Morningland Dairy (Missouri) and confiscate cheese samples for testing. After improper handling of the samples, which allegedly return positive for contamination, the farm appeals. Officials then demand that the farm destroy its entire 50,000 pound inventory of raw, artisan cheese, valued at $250,000 (http://www.naturalnews.com/030148_M...).

- 2010, September 21. Federal agents arrive unannounced at Camino de Paz Montessori School and Farm (New Mexico) on supposed suspicion of marijuana. After scouring the premises and terrorizing teachers and students, they find nothing but fruits, vegetables, and other produce (http://www.naturalnews.com/030573_m...).

- 2010, September 21. After years of fighting back against federal tyranny, the Christian church ministry Daniel Chapter One (Rhode Island) is raided by agents from the FDA, IRS, the US Army Criminal Investigation Command and several other agencies. Agents break into the home of owners and steal computers, paperwork, files, personal documents, and hold owner at gunpoint (http://www.naturalnews.com/033265_D...).

- 2010, October 15. Georgia State Department of Agriculture officials illegally search raw milk buying club truck without warrant, seizes and orders 110 gallons of product to be dumped (http://www.youtube.com/watch?v=EMfQ...).

- 2011, March 9. Minnesota officials again target Hartmann Farms (Minnesota), this time going after James Roettger, a man who helps distribute the farm's food. Agents pull Roettger over while driving, seize as much as $6,000 worth of food from his van, and arrest him (http://www.thecompletepatient.com/j...).

- 2011, June 3. At the prompting of the FDA US Marshals raid Wyldewood Cellars (Kansas), producer of natural elderberry juice, and confiscate the entire stock of product, claiming it is an "unapproved drug" (http://www.naturalnews.com/032631_e...).

- 2011, August 3. Slew of agents conduct second raid on Rawesome Foods (California), a private, raw buying club, and confiscate everything in sight. They handcuff and arrest founder James Stewart, without warrant, and proceed to destroy the shop's entire food inventory (http://www.naturalnews.com/033220_R...).

Please share this article so that others may learn this truth about the FDA's war on farmers, food freedom and nutrition.



About the author: Mike Adams is a consumer health advocate and award-winning journalist with a passion for sharing empowering information to help improve personal and planetary health He is a prolific writer and has published thousands of articles, interviews, reports and consumer guides, reaching millions of readers with information that is saving lives and improving personal health around the world. Adams is an independent journalist with strong ethics who does not get paid to write articles about any product or company. In 2010, Adams launched NaturalNews.TV, a natural health video site featuring videos on holistic health and green living. He's also the founder of a well known HTML email software company whose 'Email Marketing Director' software currently runs the NaturalNews subscription database. Adams volunteers his time to serve as the executive director of the Consumer Wellness Center, a 501(c)3 non-profit organization, and pursues hobbies such as martial arts, Capoeira, nature macrophotography and organic gardening. Known by his callsign, the 'Health Ranger,' Adams posts his missions statements, health statistics and health photos at www.HealthRanger.org




Learn more: http://www.naturalnews.com/033280_FDA_raids_timeline.html#ixzz1h3QweIze
LIVING & RAW FOODS-dedicated to educating the world about the power of eating raw foods. RAW-FOOD List Archives Health & Beyond Online RAW FOODS--JUICING--FASTING

www.greatdreams.com/health.htm


Weight, then, is lost very quickly with a high percentage raw food eating style. The great perk about eating only rawfoods is that you can eat as much of them

www.greatdreams.com/diet.htm

basic sprouting - living and raw foods batteries - and other electrical gadgets. bees . beekeeping - google database. starting a hive. beekeeping - removing the honey.

www.greatdreams.com/survival.htm


Our vision for the community is focused on developing sustainable life-styles, especially in terms of food and energy production, architecture, our ...

www.greatdreams.com/commune.htm

FFDA Says: Drinking This Natural Food is a CrimeDA Says: Drinking This Natural Food is a Crime
Posted By

Dr. Mercola

|

July 06 2011

On May 16th, Representative Ron Paul asked,
"If we are not even free anymore to decide something as basic as what we wish to eat or drink, how much freedom do we really have left?"
Paul was talking about the FDA ban on the interstate sale of raw milk for human consumption — milk that has not been pasteurized. The ban began in 1987, but the FDA didn't really begin enforcing it seriously until 2006 -- when the government began sting operations and armed raids of dairy farmers and their willing customers.
The New American reports:
"Even if the FDA were correct in its assertions about the dangers of raw milk, its prohibition on interstate raw milk sales would still be, as Paul termed it, 'an unconstitutional misapplication of the commerce clause for legislative ends' ...


Saying he is 'outraged' by the FDA's raids on peaceful dairy farmers and their customers, Paul has introduced legislation ... 'to allow the shipment and distribution of unpasteurized milk and milk products for human consumption across state lines,' in effect reversing the FDA's unconstitutional ban on such sales."
The "Food Safety Modernization Act" that was enacted earlier this year gives the FDA almost unlimited authority to decide if food is harmful, even without credible evidence. But farmers who have been persecuted by the FDA for selling raw milk, like Amish Farmer Dan Allgyer, are not backing down. Allgyer's case is going to court.
Citizens are irate that the FDA allows damaging junk food, but prevents people from making an educated, informed food choice in purchasing raw grass-fed milk.
According to the Washington Times, Attorney Jonathan Emord, who has defeated the FDA in court eight times, is focusing on the deeper issues that this case stems from. Emord says:
"We would not be here today were it not for the fact that over the past seventy-five years, the Congress of the United States has delegated away to some 230 independent regulatory commissions the power to make law, the power to execute the law, and the power to judge law violation. That delegation of governing power from Congress to the unelected heads of the regulatory agencies violates the Constitution, which vests exclusively in Congress the obligation to make law".
Related Links:

The Witch-Hunt that's Taking it To One of America's
Raw foodism (or rawism) is the practice of consuming uncooked, unprocessed, and often organic foods as a large percentage of the diet.
Depending on the type of lifestyle and results desired, raw food diets may include a selection of raw fruits, vegetables, nuts, seeds (including sprouted whole grains such as gaba rice), eggs, fish (such as sashimi), meat (such as carpaccio), and non-pasteurized/non-homogenized dairy products (such as raw milk, raw milk cheese, and raw milk yogurt).[1]
Varieties of raw foodism
Raw foodism can include any diet of primarily unheated food, or food cooked to a temperature less than 40 °C (104 °F) to 46 °C (115 °F). The most popular[citation needed] raw food diet is a vegan diet, but other forms may include animal products and/or meat. Raw foodists can be divided between those that advocate raw veganism or vegetarianism, those that advocate a raw omnivorous diet, and those that advocate a 100% raw carnivorous diet.[2]
[edit]
Raw veganism
Main article:
Raw veganism
A raw vegan diet consists of unprocessed, raw plant foods that have not been heated above 40 °C (104 °F). Raw vegans such as Dr. Douglas Graham[3] believe that foods cooked above this temperature have lost much of their nutritional value and are less healthful or even harmful to the body. Advocates argue that raw or living foods have natural enzymes, which are critical in building proteins and rebuilding the body. Heating these foods kills the natural enzymes, and can leave toxins behind[citation needed], however critics point out that enzymes, as with other proteins consumed in the diet, are denatured and eventually lysed by the digestive process rendering them non-functional. Typical foods included in raw food diets are fruits, vegetables, nuts, seeds and sprouted grains and legumes.
Among raw vegans there are some subgroups such as fruitarians, juicearians, or sproutarians. Fruitarians eat primarily or exclusively fruits, berries, seeds, and nuts. Juicearians process their raw plant foods into juice. Sproutarians adhere to a diet consisting mainly of sprouted seeds.
[edit]
Raw vegetarianism
Vegetarianism is a diet that excludes meat (including game and byproducts like gelatin), fish (including shellfish and other sea animals) and poultry, but allows dairy and eggs. Common foods include fruit, vegetables, sprouts, nuts, seeds, grains, legumes, dairy, eggs and honey. There are several variants of this diet.[4]
[edit]
Raw animal food diets
Included in raw animal food diets are any food that can be eaten raw, such as uncooked, unprocessed raw muscle-meats/organ-meats/eggs, raw dairy, and aged, raw animal foods such as century eggs, fermented meat/fish/shellfish/kefir, as well as vegetables/fruits/nuts/sprouts, but generally not raw grains, raw beans, and raw soy. Raw foods included on such diets have not been heated at temperatures above 104 °F (40 °C).[5] Raw animal foodists believe that foods cooked above this temperature have lost much of their nutritional value and are harmful to the body. They also believe that raw meats should come from sources such as raw, grassfed meats or raw wild game rather than raw grainfed meats.
Examples of raw animal food diets include the Primal Diet,[6][7] Anopsology (otherwise known as "Instinctive Eating" or "Instincto"), and the Raw Paleolithic diet[8][9] (otherwise known as the "Raw Meat Diet").[10]
The Primal Diet,[7] is a diet consisting of fatty meats, organ meats, dairy, honey, minimal fruit and vegetable juices and coconut cream, all raw. The founder of the Primal Diet is Aajonus Vonderplanitz. Vonderplanitz has estimated that there are 20,000 followers of his raw-meat-heavy Primal Diet in North America, alone.[11] Books by Vonderplanitz include "The Recipe for Living Without Disease"[12] and "We Want To Live".[13]
There are also those who follow the "Raw Meat Diet", otherwise known as the "Raw, Paleolithic Diet",[9][14] which is a raw version of the (cooked) Paleolithic Diet, incorporating large amounts of raw animal foods such as raw meats/organ-meats, raw seafood, raw eggs, and some raw plant-foods, but usually avoiding non-Paleo foods such as raw dairy, grains and legumes.[9][10]
A number of traditional aboriginal diets consisted of large quantities of raw meats, organ meats, and berries, including the traditional diet of the Nenet tribe of Siberia and the Inuit people.[15][16][17]
[edit]
History
Raw foods as a dietary health treatment was first developed in Switzerland by medical doctor Maximilian Bircher-Benner, inventor of muesli. After recovering from jaundice while eating raw apples he conducted experiments into the effects on human health of raw vegetables. In November 1897, he opened a sanatorium in Zurich called "Vital Force," named after a "key term from the German lifestyle reform movement which states that people should pattern their lives after the logic determined by nature". It is still treating patients today.[18]
Weston A. Price, in a 1936 work entitled Nutrition and Physical Degeneration, observed dental degeneration in the first generation who abandoned traditional nutrient dense foods which included unprocessed raw milk. Price claimed that the parents of such first generation children had excellent jaw development and dental health, while their children had malocclusion and tooth decay and attributed this to their new modern insufficient nutrient diet.[19] Weston-Price also noted, in his book, that the healthiest tribes he visited all incorporated some raw animal foods in their diets.
Leslie Kenton's book Raw Energy - Eat Your Way to Radiant Health, published in 1984, popularized food such as sprouts, seeds, and fresh vegetable juices.[20] The book brought together research into raw foodism and its support of health. It cites examples such as the sprouted seed enriched diets of the long lived Hunza people and Max Gerson's use of a raw juice-based diet in conjunction with detoxification methods to cure cancer.[21] The book advocates a diet of 75% raw food to prevent degenerative diseases, slow the effects of aging, provide enhanced energy, and boost emotional balance.
Other notable proponents from the early part of this century include: Ann Wigmore, Herbert Shelton, and Norman W. Walker (inventor of the Norwalk Juicing Press).
[edit]
Common practices
Beliefs held by raw foodists include:
Some raw foodists believe that digestive enzymes in raw foods (such as amylases, proteases, and lipases) aid digestion.

[

22

]

Heating food above 104-120 °Fahrenheit (40-49 °Celsius) degrades or destroys these enzymes in food.

[

23

]

A few raw foodists such as Dr. Douglas Graham dispute the importance of enzymes in foods.

[

24

]

Raw foods include bacteria and other micro-organisms that affect the immune system and digestion by populating the digestive tract with beneficial gut flora. In addition, many raw-foodists, particularly primal-dieters, are believers in the hygiene hypothesis, a concept which focuses on the health benefits of exposure to parasites and bacteria.
In addition, most raw foodists believe processed food and convenience food often contain excitotoxins (such as flavor enhancers) which can cause excitotoxicity. Foods with added chemicals, preservatives, additives, colouring agents/dyes of any kind are frowned upon by most raw-foodists.
Raw foodists believe that raw foods are the ideal food for human consumption, and the basis of a raw food lifestyle. Irritants or stimulants like coffee, alcohol, and tobacco are recommended against. Also heated fats and proteins like fried oils and roasted nuts are to be avoided on a raw-food diet, as they are deemed by raw foodists to be carcinogenic.
Wild foods followed by organic whole foods are more nutritious than conventionally domesticated foods or industrially produced foods.

[

28

]

Cooked foods contain harmful toxins, which can cause chronic disease and other problems,

[

29

]

[

30

]

Heating oils and fats can produce trace amounts of trans fats.

[

31

]

Cooking foods produces advanced glycation end products ("glycotoxins", see also Maillard reaction).

[

32

]

Raw foods such as fruits and vegetables are high in antioxidants and raw-foodists believe they can help to stifle signs of aging.

[

33

]
Food preparation
Many foods in raw food diets are simple to prepare, such as fruits, salads, meat, and dairy. Other foods can require considerable advanced planning to prepare for eating. Rice and some other grains, for example, require sprouting or overnight soaking to become digestible. Many raw foodists believe it is best to soak nuts and seeds before eating them, to activate their enzymes, and deactivate enzyme inhibitors.[34] The amount of soak time varies for all nuts and seeds.
According to some cookbook authors, preparation of gourmet raw food recipes usually calls for a blender, food processor, juicer, and dehydrator.[35] Depending on the recipe, some food (such as crackers, breads and cookies) may need to be dehydrated. These processes, which produce foods with the taste and texture of cooked food, are lengthy. Some raw foodists dispense with these recipes, feeling that there is no need to emulate the other non-raw diets or increase sales of kitchen appliances.
Freezing food is acceptable, even though freezing lowers enzyme activity. This view is only held by some raw-foodists, with many raw-foodists actually viewing freezing as harmful,[36][37] though not as unhealthy as cooking.
Several raw food preparation books have been published including:
Raw Food/Real World: 100 Recipes to Get the Glow by Matthew Kenney and Sarma Melngailis (William Morrow, 2005)
RAWvolution: Gourmet Living Cuisine by Matt Amsden (William Morrow, 2006)
Everyday Raw and Entertaining in the Raw by Matthew Kenney (Gibbs Smith 2009)
Everyday Raw Desserts by Matthew Kenney (Gibbs Smith 2010)
"Everyday Raw Express by Matthew Kenney (Gibbs Smith 2011)
Raw: The Uncook Book: New Vegetarian Food for Life by Juliano Brotman and Erika Lenkert (Regan Books, 1999)
12 Steps to Raw Foods: How to End Your Addiction to Cooked Food by Victoria Boutenko (Raw Family Publishing, 2002)
The Complete Book of Raw Food Lori Baird, Ed., and Julie Rodwell, Con. Ed., (Healthy Living Books, 2004)
Raw by Charlie Trotter, Roxanne Klein, Jason Smith, and Tim Turner (Ten Speed Press, 2003)
Raw Truth by Jordan Rubin (Garden of life 2010)
[edit]
Raw food movement
Early proponents include St. Louis Estes, Edmund Bordeaux Szekely, Johnny Lovewisdom, Ann Wigmore and Viktoras Kulvinskas (co-founders of the Hippocrates Health Institute), Arnold Ehret (author and advocate of fasting), Aris Latham (of Sunfired Foods, Inc., known as the godfather of raw food), Arshavir Ter Hovannessian[38] and Norman W. Walker (who advocated the consumption of vegetable juices).
Notable contemporary proponents include several chefs, published authors and lecturers, such as Dr. Douglas Graham, Rene Oswald, Matthew Kenney, Tonya Zavasta, Alissa Cohen, Aris Latham, Aajonus Vonderplanitz, and Elijah Joy, as well as representatives from rawfood producing companies, such as Natural Balance Food's founder, Jamie Combs.
Celebrity proponents include Demi Moore, Woody Harrelson, Jason Mraz, Ben Vereen and Carol Alt. Woody Harrelson has published books on raw food, starred in a raw food film, created a raw food website[39] and also opened O2, a raw food restaurant and bar. Model and actress Carol Alt includes raw animal products in her diet; she has written several books on her version of the raw diet and lifestyle.
Interest in the "Raw Foods Movement" continues to grow today[40] and is especially prevalent in Australia and the western United States,[41] like California.[42] In Europe, it has remained a novelty, although a few restaurants have opened in the UK,[10] Germany,[43] and other large cities.[44] Numerous all-raw cookbooks have been published.[45]
Supercharge Me! 30 Days Raw is a feature-length documentary film about the raw foods diet, made by Jenna Norwood, a former public relations consultant turned independent filmmaker, health educator and raw food chef.[46] In the film, inspired by Morgan Spurlock's Super Size Me, Jenna ate only raw foods for thirty days, to document the effect it would have on her health.
[edit]
Research
To date, scientific literature describing health and nutrition aspects of raw foods or living foods diets is limited and most studies focus on vegetarian diets, most of which excluded all animal products and derived the majority of calories from uncooked plant matter.[47] Between 1994-2004, at least 23 case-controlled and 5 cohort studies were published that examined the association of both raw and cooked vegetables with cancer risk.[48] The majority of studies included show an inverse association between both raw and cooked vegetables and cancer. On the other hand, certain studies have indicated detrimental health effects stemming from raw vegan diets.[49][50][51] A 2005 study has shown that a raw vegan diet is associated with a lower bone density.[52] One study of raw vegan diets shows amenorrhea and underweightness in women.[53] Another one indicates an increased risk of dental erosion with a raw vegan diet.[54]
Other medical studies on raw food diets have shown some positive and negative health outcomes.[49] According to one medical trial, "long-term consumption of a 70% raw-plant-food diet is associated with favorable serum LDL cholesterol and triglycerides but also with elevated plasma homocysteine and low serum HDL cholesterol" as well as vitamin B12 deficiency.[55] Another study from Germany found that a "long-term strict raw food diet is associated with favourable plasma beta-carotene and low plasma lycopene concentrations".[56] A study mentioned benefits of a raw vegan diet for lowering obesity and hypertension[57] A study has also shown reduced fibromyalgia symptoms for those on a raw vegan diet[58] as well as reduced symptoms of rheumatoid arthritis, according to another study.[59]
German research in 2003 showed significant benefits in reducing breast cancer risk when large amounts of raw vegetable matter are included in the diet. The authors attribute some of this effect to heat-labile phytonutrients.[60]
One study comparing pasteurized and unpasteurized breast milk, showed that pasteurizing breast milk for hospital use and milk banks is unnecessary.[61] Another study showed a link between consumption of unpasteurized milk and a lowered prevalence of allergies.[62]
Artturi Virtanen showed that enzymes in uncooked foods are released in the mouth when vegetables are chewed. Raw foodists extrapolate from such research the supposition that the enzymes found in living foods interact with other substances, notably the enzymes produced by the body itself, to aid in digestion. Promoters of raw foods, such as the Weston-Price Foundation, support the idea that, since no digestive juices are secreted in the upper stomach, the enzymes in the raw foods last for about 30 minutes in the upper stomach before being destroyed in the lower stomach, thus giving them enough time to break down the raw foods, to some extent.[63]
[edit]
Potential harmful effects of cooked foods and cooking
Several studies published since 1990 indicate that cooking muscle meat creates heterocyclic amines (HCAs), which are also components of cigarette smoke and car exhaust fumes.[64] High rates of HCA can cause cancer in animals; whether such an exposure causes cancer in humans remains unclear.[65] Researchers at the National Cancer Institute found that human subjects who ate beef rare or medium-rare had less than one third the risk of stomach cancer than those who ate beef medium-well or well-done. While eating muscle meat raw may be the only way to avoid HCAs fully, the National Cancer Institute states that cooking meat below 212 °F (100 °C) creates "negligible amounts" of HCAs. Also, microwaving meat before cooking may substantially reduce HCAs.[65]
However, microwaving has been shown to significantly reduce the anti-infective factors in human milk.[66][67] Microwaving has also been shown to cause the greatest decrease in all studied antioxidants in broccoli, compared to other cooking methods.[68] Microwaving has been shown to reduce vitamin B12 levels in beef, pork and milk by 30-40%.[69]
Nitrosamines, formed by cooking and preserving in salt and smoking, have been noted as being carcinogenic, being linked to colon cancer and stomach-cancer.[70][71]
Cooking also creates certain heat-created toxins, advanced glycation end products, otherwise known as AGEs. This reaction occurs both within the body and external to the body. Many cells in the body (for example endothelial cells, smooth muscle or cells of the immune system) from tissue such as lung, liver, kidney or peripheral blood bear the receptor for advanced glycation end products (RAGE) that, when binding AGEs, contributes to age and diabetes-related chronic inflammatory diseases,[72][73] such as atherosclerosis, renal failure,[74][75][76] arthritis,[77] myocardial infarction,[78] macular degeneration,[79] cardiovascular disease,[80] nephropathy,[81] retinopathy,[82] or neuropathy.[83] Excretion of dietary AGEs is reduced in diabetics and lowering AGE intake may greatly reduce the impact of AGEs in diabetic patients and possibly improve prognosis.[32]
One study, comparing the effects of consuming either pasteurized, or homogenized/pasteurized, or unpasteurized milk, showed that pasteurized and homogenized/pasteurized milk might have an increased ability to evoke allergic reactions in patients allergic to milk.[84]
One study showed that pasteurisation of milk resulted in a carcinogenic effect.[85]
Also, toxic compounds called PAHs,[86] or Polycyclic aromatic hydrocarbons, are formed by cooking, in addition to being a component of cigarette-smoke and car-exhaust fumes.[87][88] They are known to be carcinogenic and an industrial pollutant.[89][90]
Acrylamide, a toxin found in roasted/baked/fried/grilled starchy foods, but not in boiled or raw foods, has been linked to endometrial and ovarian, but not breast cancers.[91] Ingested acrylamide is metabolised to a chemically reactive epoxide, glycidamide.[92] The HEATOX (Heat Generated Food Toxins) project has published a report on acrylamide.[93]
Frying chickpeas, oven-heating winged beans, or roasting cereals at 200–280 °C (392–536 °F) reduces protein digestibility.[94]
Another study has shown that meat heated for 10 minutes at 130 °C (266 °F), showed a 1.5% decrease in protein digestibility.[95] Similar heating of hake meat in the presence of potato starch, soy oil, and salt caused a 6% decrease in amino acid content.[96][97]
There are various scientific reports, such as one by the Nutrition Society,[98] which describe in detail the loss of vitamins and minerals caused by cooking.[25][26][27]
It has also been suggested that cooking food, directly or indirectly, utilizes Btu's and releases gases associated with global warming. Solar-cooking or thermophilically-cooking inside of a compost pile may be two of the few exceptions.[99]
Criticism and controversies
Nutritional deficiencies
Some plant foods contain antinutrient factors (ANF) that are destroyed by cooking.[100][101][102]
Care is required in planning a raw vegan diet, especially for children.[103] Raw foodists believe that with sufficient food energy, essential fatty acids, essential amino acids, vitamins and minerals, variety and density, people of all ages can be successful at eating raw foods. Dr. Joel Fuhrman, author of Disease-Proof your Child, says there may not be enough vitamin B12, enough vitamin D and enough calories for a growing child on a totally raw vegan diet. Fuhrman fed his own four children raw and cooked vegetables, fruits, nuts, grains, beans and occasionally eggs.[104] However, this nutritionist has made it clear in his books that he advocates 80 percent of our food should be raw, vegetable based, and that more than ten percent based on animal produce increases the risk of disease.
A study surveying people practicing raw vegan diets of varying intensities found that 30% of the women under age 45 had partial to complete amenorrhoea and that "subjects eating high amounts of raw food (> 90%) were affected more frequently than moderate raw food dieters". The study concluded that since many raw food dieters were underweight and exhibited amenorrhoea "a very strict raw food diet cannot be recommended on a long-term basis".[105]
Food poisoning
Food poisoning is a health risk for all people eating raw foods, and increased demand for raw foods is associated with greater incidence of foodborne illness,[106] especially for raw meat, fish, and shellfish.[107][108] Outbreaks of gastroenteritis among consumers of raw and undercooked animal products (including smoked, pickled or dried animal products[107]) are well-documented, and include raw meat,[107][109][110] raw organ meat,[109] raw fish (whether ocean-going or freshwater),[107][108][110] shellfish,[111] raw milk and products made from raw milk,[112][113][114] and raw eggs.[115]
Food poisoning attributed to contaminated raw produce has risen tenfold since the 1970s.[116] Salad, lettuce, juice, melon, sprouts, and berries were most frequently implicated in outbreaks.[116]
Many raw plant foods have been contaminated by dangerous and even deadly microorganisms,[117] including jalapeño and serrano peppers,[117] alfalfa sprouts and other sprouted seeds,[118][119] green onions,[120] spinach,[121] lettuce,[121] orange juice,[122] apple juice and other unpasteurized fruit juices.[123]
Demand for unpasteurized, or raw, milk is growing among consumers concerned about chemicals, hormones and drugs.[124] Some believe that pasteurization denatures enzymes and proteins, and kills beneficial bacteria.[125] According to the FDA, health benefits claimed by raw milk advocates do not exist.[126] "The small quantities of antibodies in milk are not absorbed in the human intestinal tract", says Barbara Ingham, Ph.D., associate professor and extension food scientist at the University of Wisconsin-Madison. "There is no scientific evidence that raw milk contains an anti-arthritis factor or that it enhances resistance to other diseases."
It has been claimed by raw dairy advocates that government agencies are heavily biased against raw dairy, providing incomplete facts or erroneous statistics[127]
Human evolution
Richard Wrangham, a primate researcher and professor of anthropology, has suggested that eating cooked food is more "natural" for the human digestive system, because he thinks that the human digestive system may have evolved to deal with cooked foods.[128][129] Wrangham thinks that cooking explains the increase in hominid brain sizes, smaller digestive tract, smaller teeth and jaws and decrease in sexual dimorphism that occurred roughly 1.8 million years ago.[128][129] Most other anthropologists oppose Wrangham,[130] stating that archeological evidence suggests that cooking fires began in earnest only c.250,000 years ago, when ancient hearths, earth ovens, burnt animal bones, and flint appear across Europe and the Middle East. Two million years ago, the only sign of fire is burnt earth with human remains, which most other anthropologists consider to be mere coincidence rather than evidence of intentional fire.[131] The mainstream view among anthropologists
NOTE FROM DEE:
The Homeworlders from Sirius eat a lot of raw food and can digest raw meat as well as their appendix is fully working -not like ours.
They are very tall, 9 to 12 feet tall and live 500 years. They must be doing something right!
Of course raw food has to be washed carefully and not grown with pesticides or near a pig pen, but if you really want to be healthy -- raw is the way to go.
I can name a lot of foods that aren't good for us - Let's start with sugar, high fructose syrup, all those chemicals listed on boxed and canned foods just to start with. We really need to think about changing our diets to be healthy.
FDA Issues Second Armed Raid on California Food Co-op