EXTREME WEATHER
SUMMER 2000
A NEW PROPHECY BY EDGAR CAYCE
A DREAM by Dee Finney
3-26-2000
3-26-00 - DREAM - I don't recall all the details of the dream
but that's not really important. The important detail was that I
was listening to the radio and Edgar Cayce came on the radio
and made a prophecy that this summer would be the hottest ever
and records of every kind would be reached in the weather.
After I told the people about this Edgar Cayce prophecy,
people were rather freaking out and preparing for the
eventuality of the prophecy to come true and we were buying
big cups of iced coffee (means a grand awakening)
*********************
3-26-00 - VISION - I lay down and closed my eyes. I was
thinking about the weather webpage I planned to make in the
afternoon. I saw a webpage downloading strip at the bottom
of a page and it loaded quickly with bright blue color. Under
the strip it said, "PREPROGRAMMED".
.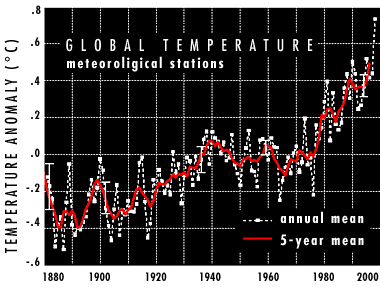 GLOBAL TEMPERATURES AS OF 1998
US Broils Under Hottest First 7 Months On Record
8-17-00
California Emergency Weather Messages
As of 3-26-00 - still showing winter messages.
Earthwatch - Weather on Command
Global Warming - Early Warning Signs
Tropical Weather Maps for Hurricane Season
Weather Underground
Find the weather for any city or state
Past World Temperature Extremes
~~~~~~~~~~~~~~~~
ADA Warns Risk of Dehydration Increases with Heat
ELDERLY CITIZENS FACE SPECIAL HAZARDS IN SUMMER'S HEAT
~~~~~~~~~~~~~~~~~
Drought, 100-degree temperatures take toll in U.S
August 30, 2000
By Carey Gillam
KANSAS CITY, Mo. (Reuters) - Unrelenting triple-digit temperatures were roasting the U.S. Plains states Wednesday, continuing a weather pattern that is devastating crops, threatening livestock and challenging people to find ways to beat the heat.
In Kansas City, where the thermometer climbed to at least 100 degrees Fahrenheit every day for more than a week and was forecast to hit 102 Wednesday, health officials pleaded with area residents to refrain from outdoor activity and seek air-conditioning. A 68-year-old man succumbed to the heat in his home that lacked air-conditioning Monday.
"It gets hot every summer, but it does not get into triple digits several days in a row like it is now," said Kansas City Health Department deputy director Thomas Maddox. "We are very, very concerned about how hot it is."
Indeed, from Nebraska south into Texas and stretching into the Southeast, the extreme heat coupled with extended drought conditions to render devastating consequences.
The agricultural sector has been hit the hardest. Corn, soybeans, sorghum and other autumn crops that were already struggling with an extremely dry summer were virtually wiped out in many areas by the recent heat blast, costing farmers millions of dollars in lost revenues and prompting state requests for federal assistance.
Cattle ranchers have no pasture grass left to graze their herds and little grain in the fields to use for feed. Water supplies were being limited in some areas, including in southwest Nebraska where some farmers trying to pump water to crops found their irrigation systems restricted by state officials trying to conserve water.
"Literally much of our corn has burned up," said Chris Peterson, spokesman for Nebraska Gov. Mike Johanns. "Cattle are streaming to sale barns because there is nothing to feed them. It's a pretty bad deal."
Peterson said 100 municipal water systems across the state were being closely monitored because of dangerously low levels, and fears of wildfires prompted Johanns to deploy National Guard water tankers to western Nebraska to be ready for firefighting.
In Texas, Wednesday was the 38th day this summer and seventh in a row with temperatures of 100 or above. That, combined with the fact that rain has not fallen for a record-breaking 61 days, was devastating the state's farmers. Texas agricultural economists estimated farmers and ranchers had lost some $595 million.
In Oklahoma, where midday temperatures were 101 degrees Wednesday, the toll was estimated at $400 million to $600 million, according to state agriculture officials.
Oklahoma Gov. Frank Keating declared a disaster-related emergency Tuesday as Oklahoma City broke all-time records for water usage, and hospitals continued to see an influx of people suffering heat-related illnesses.
"When you have both hot and dry go hand in hand, the impact is magnified and you've got a double-whammy," said Mark Svoboda, a University of Nebraska climatologist. "You've got problems not just in the agricultural sector but you see such a huge demand on utilities, water and electricity, for people to cool their houses and drink the water."
"It's not unusual to see 100-degree temperatures in the summer," he said, "but when it's so dry and the heat comes, we become vulnerable pretty quickly."
As of early afternoon Wednesday, the hottest U.S. spots were in Tennessee, Kansas and Arkansas, according to Weather Services Corp.
Memphis, Tennessee, registered 104 degrees after hitting 106 Tuesday, the highest temperature recorded in the city for any day in August. Homeless shelters in Memphis were at capacity as street people sought relief inside.
Manhattan, Kansas, was at 104 degrees while Little Rock, Arkansas, was 106.
Little Rock hit a record-tying 109 degrees Fahrenheit on Tuesday, and the National Weather Service said this would be the hottest August in 120 years of record-keeping.
"I've never complained about the heat but I'm complaining now," said Rev. Hezekiah Stewart, a South Carolina native who now runs a Little Rock charity group.
The group has given away 1,500 fans this summer to low-income people to cope with the muggy heat.
"There's a great deal of heat suffering," Stewart said.
REUTERS@
~~~~~~~~~~~~~~
Triple-digit temperatures threaten lives in South
July 18, 2000
DALLAS-- Forecasters predict it may be the end of the week before people sweltering in some Southern states get any relief from broiling temperatures. The mercury climbed above 100 degrees Fahrenheit (38 degrees Celsius) in parts of Texas, Arizona and Alabama on Tuesday.
Unrelenting sun prompted the National Weather Service to issue heat advisories for much of Texas, Oklahoma, Arkansas, Louisiana and Mississippi.
At least eight people have died during a week of extreme temperatures in Texas and neighboring states, officials said Tuesday.
Heat-related deaths were reported in Houston; Dallas; Austin, Texas; and Shreveport, Louisiana. Several of the victims were elderly shut-ins who had no air conditioners or could not afford the electricity to keep the units running, officials said.
An emergency health alert is now in place in the Dallas-Fort Worth area, where triple-digit heat has lingered for a week.
The alert issued by the Dallas County Health Department "is to serve notice on residents ... to avoid this heat because it's deadly," said Betty Culbreath-Lister, the department's director.
The emergency declaration also prohibits utility companies from cutting off service to late-paying customers.
Running out of fans and water
It got so hot that the Salvation Army ran out of fans to give away. Cooling-off centers were established at recreation facilities and the Salvation Army.
"I'm seeing mothers with children; we're seeing street people; we're seeing those who just need to get out of the heat," said Joanna Norris, executive director of the Salvation Army.
In Houston, there have been four heat-related deaths, including one woman who feared her utility bill more than the heat.
"She's got four fans in here. She's got an air conditioner; but because she thought her electric bill was going to be too high, she wouldn't run them," said the victim's goddaughter, Jo Beth Kelley.
And while the mercury stays high in the drought-weary region, water levels keep falling.
More than 120 towns and cities in Texas have water restrictions because of drought. Residents in the north-central town of Throckmorton are racing to get a 14-mile water pipeline in place before the town's sole water supply dries up, likely in about two months.
No relief was expected anytime soon from the heat wave also baking Arizona and New Mexico.
14 days over 100 degrees
Hotspots in Alabama were Tuscaloosa and Evergreen, where the temperature reached 101 degrees. The mercury edged past 100 in Tuscaloosa about 5 p.m. marking a record 14th straight day that the temperature in the west Alabama town had broken the century mark.
Temperatures of 100 degrees were reported in Dothan and Montgomery.
Tiya Jones endured another day of 100-degree temperatures Tuesday in a Montgomery ground-floor apartment with no air conditioning.
"The fan doesn't really do much, just one little fan," Jones, 17, said as her 10-year-old brother played with two friends beneath the shade of a large oak outside. "Everybody's been sweating around here."
Drought is plaguing farmers. In southeast Alabama, which has had only hit-and-miss showers since spring, vast acres of corn have roasted in the fields. "This is one for the record books," said Henry County farm agent Jimmy Jones. He said some ranchers have been forced to sell cattle early because of pasture damage and the lack of hay.
All 67 Alabama counties have been declared federal disaster areas by Agriculture Secretary Dan Glickman.
Seeking relief
Even a day by the water may not afford much relief. "When we start having heat indexes of 105 to 110, the water is warm and you can't lie out by the pool. It's so doggone hot, you can't stand it," said John Marusak, a spokesman for Point Mallard's water park in Decatur, Alabama, which averages about 2,000 visitors a day in July.
In Louisiana, the 100 degree plus temperatures and the added humidity make it feel more like 110 or higher. To get away from the heat, people are running to the mall.
"Morning, noon and night, as soon as it got over 90 (degrees), the mall got invaded," said mall worker Shirley Golden.
To the north, children and the elderly in Arkansas and Mississippi are being urged to stay indoors. Outdoor workers are being told to exercise extra caution.
"We try to encourage everyone to wear a hat," said construction worker David King. "And also have about three coolers of water, plus some Gatorade."
Power demand soars with heat
With air conditioners running full blast, electricity demand soared to an all-time high.
"Last year, our peak was in August. We passed that figure last week and could be setting new records every day during this heat wave," said Checky Herrington, communications manager for Entergy Mississippi. Entergy serves parts of Louisiana, Arkansas, Texas and Mississippi.
Customers of Reliant Energy Houston Lighting and Power used 14.7 million kilowatts Monday, breaking the utility's record of 14.6 million kilowatts, set last August 20, company spokeswoman Leticia Lowe said.
TXU Electric & Gas said Dallas electricity demand was expected sometime this week to top the daily record of 21.7 million kilowatts, set last August 26.
Carolyn Sistrunk sees the mercury rise with growing concern about her 19-year-old son, who lives without an air conditioner. His address is at the State Penitentiary at Parchman, Mississippi, where inmates have only electric fans to keep cool.
"They are human beings," said Sistrunk, whose son is serving time for manslaughter in a car accident death. Many of the state's other prisons also are without air conditioning.
CNN National Correspondent Tony Clark, CNN Correspondent Greg Lefevre and The Associated Press contributed to this report.
~~~~~~~~~~~~~~~~~
Heat wave wreaks havoc across south Europe
July 9, 2000
NICOSIA, July 9 (Reuters) - Southern Europe and the Balkans sweltered on Sunday as a heat wave that has scorched the region for the past week claimed at least three more victims and sent millions of sun-worshipping Italians to the beaches.
Fires continued to sweep vast areas, devastating forests, farmland and forcing hundreds of people to evacuate their homes.
On Cyprus, where temperatures have touched 43 Celsius (109 Fahrenheit) in the past week, police said a 93-year-old man and a 68-year-old woman died of heatstroke, the island's first victims of the heat wave.
Dozens more people have been admitted to hospital with heat-related illnesses, authorities said.
The heat wave has struck the region at the height of the tourist season -- good news for sun-worshippers but bad news for farmers who are still reeling from a severe winter drought.
In Italy, newspapers estimated that a fifth of the country's 50 million-strong population had flocked to beaches over the weekend.
Some 28 forest fires were reported in the southern Italian provinces of Puglia and Calabria and around 100 people had to be evacuated from two Calabrian villages threatened by flames.
A farmer was found dead in the burned-out remains of his farmhouse in the southern village of Ioppolo.
Meteorological experts in Sicily predicted a cooling off in the next few days.
But in Greece, where three people have died from heat-related illnesses, the weather office forecast a new heat wave next week with temperatures around 42-44 Celsius (107-111 Fahrenheit).
In Bulgaria, where temperatures have soared to 43 C (100 F) in the last two weeks, firefighters struggled on Sunday to extinguish fires in the south that destroyed homes, forests and crop areas, officials said.
The heat wave has killed five people in Bulgaria in the past week and caused fires that have damaged more than 1,000 hectares of farmland and 700 hectares of forest.
In Bosnia, high temperatures and strong winds have sparked fires that have destroyed thousands of acres of forests and forced some local authorities to declare states of emergency.
In western Bosnia, firefighters faced an unusual hazard -- mine fields left over from the 1992-95 war.
But on Sunday morning there was a welcome respite for some parts of the country, as heavy rains and snow began to fall in the central region.
Snakes and scorpions have appeared on the streets of the Georgian capital of Tbilisi, where night-time temperatures remain above 30 C (86 F), the Russian news agency Interfax reported.
A drought has ruined the entire annual harvest in eastern Georgia, the agency said.
~~~~~~~~~~~~
Sunday July 9 5:58 PM ET
Hot Winds Fan Fires in Kosovo
By ROBERT H. REID, Associated Press Writer
PRISTINA, Yugoslavia (AP) - Flames fanned by hot, gusty winds swept Sunday over hills parched by the recent Balkan heat wave, burning some houses in Kosovo and setting off unexploded ordnance left over from last year's conflict here.
NATO spokesman Maj. Scott Slaten reported fires in four of Kosovo's five military sectors, including one blaze which destroyed houses near Planeja in southern Kosovo. Residents in several areas were evacuated.
Slaten said ethnic Albanian and international firefighters were hampered by the large number of land mines and unexploded ordnance. The explosives were left behind after the conflict in this southern Serbian province, which ended in June 1999 when Yugoslav forces withdrew following the 78-day NATO air campaign.
``We can't send in our guys until we know that the fire has cleared through the minefield,'' Slaten said.
In the Planeja area, fires triggered several explosions from leftover ordnance, a NATO statement said.
Most of the blazes had been contained by late Sunday, although one was threatening a Kosovo Liberation Army cemetery near Landovica, NATO said. Following record-setting temperatures and no rain, Kosovo's hardscrabble hills are a tinderbox, and the danger of further fires remains high.
``There's a lot of trash scattered in the countryside, and 90 percent of the population smokes,'' Slaten said. ``All it takes is one cigarette.''
Meanwhile, police were questioning witnesses in the Friday shooting of politician Ramush Haradinaj, who was wounded in a pre-dawn encounter with the family of a man named Sadik Musa. Musa's family is linked to Haradinaj's political rivals in the western village of Streoce.
Haradinaj was taken Friday afternoon to the U.S. military hospital at Camp Bondsteel in eastern Kosovo. NATO said Sunday he was later flown to the U.S. military hospital at Landstuhl, Germany.
The case is politically explosive because it raises the specter of armed clashes among ethnic Albanian political factions in advance of local elections in October. Western Kosovo is known as a smuggling center where clans and political groups are competing for power.
NATO has refused to release details of the incident pending completion of an investigation. Haradinaj's followers claim the Musa family opened fire when Haradinaj, his brother Daut Haradinaj and others went to the house to discuss their differences.
Musa told The Associated Press that Haradinaj's men fired on his house and threatened him before he managed to grab a grenade and throw it at Haradinaj.
``Who comes to your house in the middle of the night with armed men who start shooting to have a dialogue?'' Musa asked.
Copyright © 2000 The Associated Press. All rights reserved.
~~~~~~~~~~~~~~~
Saturday July 08 , 2000
U.S. Forecast Summary, July 9: Frying Pan-Handle
Sunday's Weather in the Midwest: Strengthening high pressure over the Missouri area really gets things cooking from Iowa and Nebraska down to parts of Texas: Heat indices in Oklahoma and the Texas panhandle could reach 110 by the afternoon.
Farther North, it's been a wet, even flooding, weekend around the Western Great Lakes, and now the Eastern Great Lakes is starting to get into the act - see the Northeast report below. Minnesota, which got a break on Saturday, rejoins the downpour states on Sunday. The Dakotas also get their share. Storms may also fire up in western portions of Nebraska and Kansas.
Highs in the central Midwest will be in the upper 90s to near 105, and in Texas most towns come in near the century mark, with more storms in store for the El Paso region.
Sunday's Weather in the Northeast A disturbance swings down from Michigan's Upper Peninsula into the upper Ohio Valley. Cities along Lake Erie like Toledo and Cleveland will likely see inclement weather ranging from storms to cloudiness. Pittsburgh< /a> may get rain as well, with much of the area from the Ohio Valley through the Mid Atlantic spending Sunday under cloudy skies and occasional thunderstorms. It gets sunnier as you approach the Eastern Seaboard, though; mostly sunny, highs to the low 90s and some shower chance along the Mid Atlantic beaches.
~~~~~~~~~~~~~~
1997/98 - FROM http://www.publicaffairs.noaa.gov/stories/sir3.html
Charts available at link
White House, June 8, 1998 - Vice President Gore and NOAA scientists announced today that The 1997/98 El Niño, one of the most significant climatic events of the century, produced extreme weather worldwide. El Niños have become more frequent and progressively warmer over the past century, and new data and analysis suggest that global warming is exacerbating the effects of El Niño. Global temperatures for January-May 1998 substantially exceed previous records.
During this latest El Niño, temperature and precipitation records were broken across the United States. Many areas suffered heavy flooding, and a series of severe tornadoes has killed 122 people so far this year, already matching the annual record set in 1984. Elsewhere around the world, El Niño contributed to major droughts and wildfire in Mexico, Indonesia and Brazil; devastating floods in South America; and massive coral bleaching from Panama to Africa to Australia's Great Barrier Reef.
Globally, 1997 was the warmest year on record. Average temperatures for January-May 1998 have since set new all-time highs. Combined land and ocean temperatures for the five-month period exceed the previous record by 0.25 C (0.45 F).
Analysis of data from the ten strongest El Niños of the past century shows that they are occurring more frequently, and that they are becoming progressively warmer. These higher temperatures tend to produce more extreme weather events. Although El Niños occur cyclically, independent of any long-term warming trend, there is observational evidence to suggest that rising global temperatures may be linked to stronger, more frequent El Niños.
THE EL NIÑO PHENOMENON
El Niño, meaning "Little Boy" or "Christ Child" in Spanish, was the name given by fishermen to unusually warm water off the West Coast of South America. El Niños occur every few years and disrupt the ocean-atmosphere system in the tropical Pacific, which subsequently affects weather around the globe. Its far-reaching consequences include increased rainfall across the southern US and Peru, which has caused destructive flooding, and drought in the west Pacific, sometimes associated with devastating fires. During El Niño, the trade winds which normally blow west towards Indonesia, relax in the central and western Pacific, allowing normally cool, nutrient-rich waters off of South America to warm significantly, leading to a decline in these fisheries. As the Pacific's warmest water spreads eastward, the hot humid air which fuels thunderstorms moves with it. El Niño changes the position of the jet stream, winds which affect the weather not only in North and South America, but as far away as Africa and Antarctica.
THE 1997/98 EL NIÑO
The 1997-98 El Niño was first noted by numerical models and scientists at NOAA's Climate Prediction Center in early spring 1997 when sea surface temperatures (SST) in the equatorial Pacific ocean began to increase. By March 1997, the SSTs were approximately 1 C (1.8 F) above normal in the extreme eastern equatorial Pacific and the vicinity of the international dateline. By May 1997, the evolution of the atmospheric and oceanic conditions in the tropical Pacific were consistent with the beginning stages of warm episode, or El Niño, conditions. Along with the increased SSTs, tropical convection began to gradually shift eastward toward the date line. Numerical models indicated that a continued warming trend in the tropical Pacific would persist through the end of the year, and that the warm episode conditions would intensify during the summer. In May 1997, SSTs greater than 29 C (84 F) were observed from Indonesia to 160 W. Equatorial SST anomalies (departures from normal) exceeded +1 C from 175 W eastward to the South American Coast, with values greater than +4 C (7.2 F) observed in the extreme eastern Pacific. These strong conditions have persisted in the tropical Pacific Ocean since June 1997. As of May 1998, strong El Niño conditions continued as SSTs remained above 28 C throughout most of the region. The latest NOAA forecasts indicate a return to near normal conditions in the tropical Pacific during the next 3-6 months. Thereafter, the NCEP coupled model indicates that near normal conditions will persist through the end of 1998.
RISING GLOBAL TEMPERATURES
The most recent near-surface land and sea-surface ocean temperatures, based on weather stations, ocean ships and buoys, and satellites indicate that global temperatures for both land and ocean during 1998 (through May) far exceed all previous record high temperatures (FIGURE 1). Land temperatures are 0.32 C (0.58 F) warmer than any previous January-through-May period. Ocean temperatures are 0.20 C (0.36 F) warmer than any previous January-through-May period. Combined land and ocean temperatures exceed the old record by 0.25 C (0.45 F).
The warmth has clearly been reflected in the US. as temperatures have averaged 4 to 6 deg F above normal throughout the Great Lakes States and the Northeast. A number of new one-day record high temperatures were set during March of this year. They include: 92 F in Connecticut, 95 F in Maryland, 92 F in Massachusetts, 88 F in Vermont, 89 F in Maine, 92 F in New Jersey, and 89 F in New Hampshire.
During the past few decades, global temperatures have persistently broken previous record highs every few years, but never to the extent observed in 1998. Each month this year has set a new all-time record high global temperature (FIGURE 2). This is unprecedented and is not likely to occur in a stationary climate. New analyses of tree-rings, historical records, and other proxy measurements indicate that these temperatures are warmer than the planet has experienced for at least the last 600 years.
Examination of data from the ten strongest El Niño events of the Century reveals two general trends: increasing frequency of El Niño events in the past few decades, compared to what was observed earlier this Century; and rising global temperatures during these events (FIGURE 3). It can not be determined from current evidence whether El Niños are becoming more frequent or more intense as a direct result of global warming. It appears evident, however, that the effects of El Niño could be compounded by rising global temperatures. In other words, the extreme weather and climate conditions related to naturally occurring El Niño events could be exacerbated by an ongoing global warming trend. The additional heat near the Earth's surface powers the energy required to evaporate enormous amounts of water. This affects the entire atmospheric water and energy balance.
El Niño events also strongly impact regional precipitation patterns. In the United States, for example, wet conditions ordinarily occur with El Niño events in the west, south, and southeast. This year, however, conditions have been wetter than average throughout virtually the entire country. This continues the Century-long trend toward wetter conditions in the USA, and more extreme rainfall and snowfall events.
Based on records dating back to 1895, many states have broken all-time records for mean temperatures and total precipitation during the period January-May 1998 (Figure Map). During the first five months of 1998, records for total precipitation were broken in California, Maryland, North Carolina, South Carolina and Virginia. For the same time period, Idaho had its second wettest year to date, Rhode Island its third wettest, Nevada its fourth wettest, and Massachusetts, Oregon, and Pennsylvania their fifth wettest year to date. Outside of California and Arizona every state has had above average temperatures with 24 states experiencing much above normal temperatures (in the upper ten percentile). Thirteen states have had their warmest January - May period on record. Seventeen states had much above normal precipitation, nine states had both much above normal precipitation and temperature, and Maryland had both the wettest and warmest period on record to date.
While some regions experience heavy precipitation during El Niño, in others, increased global temperatures lead to conditions that are drier than normal. For example, during the past year, Indonesia and Central America have suffered droughts, which have contributed to catastrophic wildfires.
APPENDIX: JANUARY-MAY (YEAR-TO-DATE) TEMPERATURE AND PRECIPITATION - RECORDS FOR 1998
RECORDS IN THE CONTIGUOUS UNITED STATES
Many temperature and precipitation records were broken in the United States during the January through May period, with several regions and 17 states setting records for precipitation and temperature for this period. The Northeast region and 13 states had the warmest January through May period on record, while the East North Central and Central regions and the states of Illinois, Indiana, Maine and Minnesota had the second warmest January through May periods on record.
During the same period, the Southwest and West regions, and California, Maryland, North Carolina, South Carolina and Virginia broke records for precipitation dating back to 1985. Idaho also had the second wettest five-month period on record.
Scientific Expectations for 1998
~~~~~~~~~~~~~~~~~~
August 25, 1998
The Hottest July
Memo To: Website Fans, Browsers, Clients
From: Jude Wanniski
Re: Cooling thoughts from Dr. Singer
When I read in the NY Times a few weeks ago that this July was absolutely the hottest July in recorded history, I naturally e-mailed Dr. Fred Singer, my old friend from the Reagan administration, who is a one-man truth squad stomping out fake science -- like the kind practiced by our esteemed Vice President. Fred's report appeared on his Website: http://www.sepp.org as "The Week That Was August 3-9, 1998."
* * * * *
A Report from the Science & Environmental Policy Project:
Vice President Albert Gore took to the podium again on August 10 to announce--once again--the hottest month in the history of the Earth.
Actually, most scientists haven't had a chance to examine Gore's July data yet, but last month his claim that June was the hottest ever required later qualification. Dr. John Christy of the Earth System Science Laboratory, University of Alabama, Huntsville, took a look at the June temperatures over the United States. It turned out that, despite the heat wave in Texas, June was COOLER than average, as many people across the country have noticed. Summer temperatures here in Washington, D.C., were typical. According to Bob Ryan, local NBC weathercaster and former president of the American Meteorological Society, D.C. temps are running nearly 2 degrees F cooler than average for this time of year.
Something IS driving up global "average" temperatures, but it isn't global warming and it isn't affecting most of the United States. As the satellite data show, the warmer temperatures are virtually all in the tropics, between 30 degrees north latitude and 30 degrees south latitude, or roughly between San Antonio, Texas, and Santiago, Chile. If the Earth were experiencing greenhouse warming, as the computer models forecast, the tropical temperatures would remain relatively steady and most of the warming would be at the higher latitudes, such as over D.C. Warmer temperatures in the tropics point to the waning effects of the recent El Nino.
Indeed this is confirmed in a July 16 report from the National Oceanic and Atmospheric Administration (NOAA), and written up in the July 31 issue of the journal Science. NOAA scientists point to the El Nino as the culprit behind the heat wave in Texas, and say they expect its effects to linger for another 6 weeks. NOAA scientists report being "surprised" and "puzzled" by how the El Nino has tracked over the past several months, indicating that their computerized attempts to forecast its behavior were wide of the mark. Something to think about.
In any case, the possibility that droughts and heatwaves might be natural events doesn't seem to faze Mr. Gore, who mistakenly believes he looks manly at these near-weekly global warming press briefings. We've got news for him. The number of major media reporters who still think these things are exciting has dwindled to about four. In any case, for readers who'd like some interesting historical data on heat waves, forest fires, and other extreme weather phenomena in the United States, the National Center for Public Policy Analysis has pulled together a very good report. You can access it at http://www.nationalcenter.org/NPA206.html. It puts recent claims by Mr. Gore (and the Sierra Club) in a useful perspective.
~~~~~~~~~~~~~~~~~
Harmful Heat Is More Frequent, Especially at Night, Study Finds
By William K. Stevens
Copyright 1998 New York Times
December 10, 1998
--------------------------------------------------------------------------------
Extreme summer heat and humidity of the kind most threatening to health have become more frequent in the United States over the last half century, two Federal researchers say.
According to their study, in today's issue of the journal Nature, the frequency of extremely hot, humid days and of heat waves lasting several days increased substantially from 1949 to 1995. In terms of the threat to health, however, another finding was especially significant: The increase in heat stress was greater at night than in the daytime.
Many experts say that extremely high temperature and humidity over successive nights is a crucial factor in heat-related deaths.
When nearly 600 people died in a heat wave in Chicago in 1995, for example, many of the deaths were attributed to an unremitting combination of record high nighttime heat and humidity that allowed no respite from daytime heat stress.
Some studies have shown that extreme summer heat has more impact on people's health than any other kind of severe weather and that the elderly are most vulnerable.
"If these climate trends continue, they may pose a public health problem, particularly as there are increasing numbers of elderly people," wrote the authors of the study, Dr. Dian J. Gaffen and Rebecca J. Ross, research meteorologists at the National Oceanic and Atmospheric Administration's Air Resources Laboratory in Silver Spring, Md.
The apparent trend toward more extreme heat generally coincides with a warming of the earth's surface in recent decades, globally and in the United States. The dominant view among scientists is that at least some of this warming has been caused by emissions of heat-trapping gases like carbon dioxide, which is emitted by the burning of coal, oil, natural gas and wood. The earth's average surface temperature, which has risen 1 degree in the last century and is projected to rise 2 to 6 degrees over the next century, further increasing humidity and making heat waves more frequent and intense. By comparison, surface temperature has risen 5 to 9 degrees since the depth of the ice age 18,000 to 20,000 years ago.
While the increasing frequency of extreme heat and humidity cannot be directly linked to the warming trend, Dr. Gaffen said it was "consistent with what is predicted in the global warming scenario."
Thomas R. Karl, director of the National Climatic Data Center, agreed. "I think these are the types of conditions that will become more frequent and more intense when they do occur" if the climate warms as projected, Karl said. "We've already seen examples of that this past year," he added, referring to last summer's heat wave in Texas. The projected increases in global temperatures, he said, "would make this rather commonplace."
By and large, Karl said, the Gaffen-Ross findings "seem to be consistent with what we know from other analyses." He said that if data through 1998 were included in the study, "I'm sure they would find even stronger trends."
Worldwide, the last two years have been the two warmest on record.
Dr. Gaffen and Ms. Ross had for some time been studying global distributions of temperature and water vapor, and they found an increasing trend of rising humidity accompanying rising temperatures. So, Dr. Gaffen said, they decided to see whether this meant that extremes of heat and humidity were also increasing.
They defined "extreme" as the highest 15 percent of temperature and humidity measurements, as recorded every three hours around the clock in July and August from 1961 through 1990. This threshold, they report, is "closely correlated" with levels above which, other researchers say, mortality increases sharply.
Dr. Gaffen and Ms. Ross analyzed records at 113 Government weather stations around the country, mainly at airports, in search of information on two variables: the combination of temperature and humidity that meteorologists call "apparent temperature," and temperature alone.
Apparent temperature is a measure of the combined impact of heat and humidity on people and the sensation that results. It is increasing faster than temperature alone, the researchers said, because humidity is increasing faster. This would be expected in a warmer climate, because more water evaporates and the atmosphere can hold more.
The researchers computed their thresholds of extremity for the average daily temperature, the daily maximum temperature and the daily minimum temperature for July and August at each weather station. They found that from 1949 to 1995, the annual frequency of days on which the thresholds were surpassed increased at all but 16 of the 113 stations. The increases were largest for the minimum "apparent temperature," which basically translates to a measure of combined nighttime heat and humidity.
At some stations, Dr. Gaffen and Ms. Ross found that over the half century, the number of nights with extremely high apparent temperatures doubled, to about 18 days a year from about 9 days a year in some places. The largest and statistically most significant trends were in some of the nation's most populated areas, especially from the Middle Atlantic States south to Florida, as well as along the West Coast and in big cities in the Southwest. Eight of the 15 cities in which the trend was most pronounced were in the Southeast -- including Miami, which headed the list nationally.
The New York metropolitan area did not figure in the study.
Daytime increases were found to be not nearly as dramatic. In fact, the upward trend was statistically significant only west of the Rocky Mountains.
East of the Rockies, the apparent temperature increased more than temperature alone. West of the Rockies, where summer humidity increases are less marked, the trends of the two variables were similar.
The investigators defined heat waves as periods of three or four days in which the average daily apparent temperature exceeded the top 15 percent threshold. On average, they found, each weather station experiences 1.7 three-day heat waves and one four-day heat wave a year. In the contiguous United States, the number of heat waves increased by 88 percent from 1949 to 1995.
Two caveats have been attached to the study. To some extent, said Dr. Gaffen and Ms. Ross, the rising heat probably reflects increased urbanization; the concrete and asphalt in urban areas absorb and retain more heat than rural areas. But Ms. Gaffen said that most of the trend cannot be explained this way. For one thing, she said, not all the weather stations in the study were in urban areas. For another, the researchers looked for but did not find a correlation between population growth -- a measure of urbanization -- and trends in extreme weather.
The other caveat was offered by Dr. Laurence S. Kalkstein of the University of Delaware, who has long studied heat and health. The threshold of extreme heat adopted by the researchers was not selected on the basis of the relationship between health and extreme heat, he said. Earlier studies by Dr. Kalkstein found that the threshold at which heat begins to kill people varies from one city to another. "That's my only disagreement" with the study, he said.
~~~~~~~~~~~~~~
RECORDS FROM 1998
Recent heat waves have revealed that extreme heat still poses a threat in even our most cosmopolitan cities. In the Summer of 1998, temperatures in Texas stayed above 100 F for weeks. The Dallas area experienced 29 consecutive days of temperatures over 100 F. This tragedy resulted in death for over 100 Texans. Another similar event occurred in July of 1995 when a Midwestern heat wave, with high nighttime temperatures, resulted in an estimated 830 deaths, 500 of which occurred in Chicago. According to a recent National Disaster Survey Report, extreme heat may be one of the most underrated of the deadly weather phenomena.
Higher temperatures lead to higher rates of evaporation and precipitation and as the earth continues to warm, scientists expect more precipitation to fall over shorter intervals of time, thereby increasing the frequency of very heavy and extreme precipitation events. The best evidence of increases in extreme and very heavy precipitation events comes from data in North America, as is illustrated in the following chart.
NOAA REVEALS 1999 WEATHER STATISTICS
~~~~~~~~~~~~~~~
EL NIÑO AND GLOBAL WARMING
GL: Global Warming - The Evidence
C (thclax00@UKCC.UKY.EDU)
Thu, 1 Jul 1999 03:13:48 EDT
--------------------------------------------------------------------------------
This piece synopsizes the recent "in your face" kind of evidence.
----------------------------Original message----------------------------
Global Warming: Scientific Evidence
By PATRICK MAZZA and RHYS ROTH
This article is excerpted from a new white paper, "Global Warming Is Here: The Scientific Evidence," available from Climate Solutions, 610 E. 4th St., Olympia, WA 98501; phone 360-352-1763, info@climatesolutions.org
A worldwide wave of extreme weather inflicted at least $90 billion in damage in 1998, more than in the entire 1980s. Last year was also the hottest on record. While no single weather event or year proves humans are warming the planet, a powerful scientific case is building. Some of the most compelling evidence emerged in just the past year.
Greenhouse gases are present in the atmosphere in greater amounts than at any time in at least 220,000 years. Certainly something is heating the globe. The century's 10 warmest years have all occurred since 1983, seven in this decade. A new National Science Foundation study based on natural indicators such as tree rings, ice-cores and corals finds the last decade of the millennium has been its hottest. And 1998 was by far the hottest year. Temperatures surged faster than previously documented to break a record set just in 1997.
Middle and lower latitude mountain glaciers are showing the effects. University of Colorado glaciologists at Boulder in 1998 reported that those glaciers have retreated on average at least 60 feet since 1961, and the rate at which they are melting is increasing. The retreat of mountain ice in tropical and subtropical latitudes provides "some of the most compelling evidence yet for recent global warming," Ohio State University researchers note.
A new study by NASA's Goddard Institute found Greenland glaciers appear to be spewing icebergs into the ocean faster than in the past. The finding was unexpected, and raises the possiblity that global sea levels, already projected to rise 20 inches next century, could increase even faster.
Predictions that global warming will be greatest in the polar regions are now being borne out. Arctic sea ice has been shrinking by 3% each decade since 1970. Several of the years with the smallest sea ice coverage were in the 1990s. Around the Antarctic Peninsula, extensive sea ice formed four winters out of every five in the mid-century. Since the 1970s that dropped to 1-2 winters out of five.
Several Peninsula ice shelves, which attach to the continent but stretch into the sea, are in retreat. Some of the most dramatic losses came in 1998, when around 2,000 square miles calved into icebergs. The loss in one year equaled the average of 10-15. The Larsen A ice shelf, after years of slowly melting away, suddenly disintegrated in 1995. Scientists have now mounted a death watch for Larsen B and Wilkens, together three times larger than Delaware.
Since ice shelves already displace water, the loss will not add to rising ocean levels. But melting northern tundra could have a devastating global effect. Carbon in tundra soils, equal to one-third that in the atmosphere, could be released.
Tundra researcher George W. Kling of the University of Michigan says, "Our latest data show that the Arctic is no longer a strong sink for carbon. In some years, the tundra is adding as much or more carbon to the atmosphere than it removes."
A warmer atmosphere is expected to cause more evaporation, making for worse droughts and more deluges. Beginning around 1980, sections of the U.S., Europe, Africa and Asia did begin to experience more dry spells, while parts of the U.S. and Europe have become much wetter.
The National Climatic Data Center scrutinized U.S. weather records for extremes expected to increase under global warming. NCDC discovered that wild weather has been surging since the late 1970s. Statistical analysis showed only 1-in-20 odds that was a natural fluctuation. NCDC Chief Scientist Tom Karl commented, "I would say the climate is responding to greenhouse gases."
Thick, precipitation-prone clouds significantly increased over Australia, Europe and the United States between 1951 and 1981. Researchers concluded the increase is "likely to be related" to human-caused greenhouse gases.
Cloud cover holds in heat after the sun goes down. So nighttime warming is a significant global warming indicator. Nighttime temperatures are going up more than twice as fast as daytime temperatures. Extreme summer heat waves in the U.S increased 88% between 1949-95, with the biggest heat increases coming at night.
Warming is having devastating impacts on plants and animals. Coral reefs, the "rainforests of the ocean" where one-quarter of all marine species are found, suffered record die-off due to heat-induced bleaching in 1998.
"At this time, it appears that only ... global warming could have induced such extensive bleaching simultaneously throughout the disparate reef regions of the world," a State Department scientific report concluded.
A dramatic temperature increase off North America's west coast began around 1977. Zooplankton, the microscopic plant-eaters that form the base of the marine food chain, dropped 70% because warmer waters suppressed colder, nutrient-rich currents. Indicating food chain collapse, ocean seabirds in the California Current have declined 90% since 1987.
As the Pacific has warmed, so has Alaska. On the south central coast, cool temperatures normally keep the spruce bark beetle under control. But with the warming the beetles have killed most trees over three million acres, one of the largest insect-caused forest deaths in North American history.
Evidence is mounting that global warming is here and humanity is driving it. Remaining scientific uncertainty "does not justify inaction in the mitigation of human-induced climate change and/or the adaptation to it," the American Geophysical Union said in a recent statement.
The emerging scientific consensus leaves us with no excuses. We must rapidly transition from fossil fuels to clean energy. The global climate crisis, perhaps the greatest challenge in the history of civilization, calls upon us to act decisively and without delay. A rapid shift from fossil fuels is utterly crucial. Writing recently in Nature , 11 scientists said bringing on clean energy sources rapidly enough to stabilize the climate "could require efforts, perhaps international, pursued with the urgency of the Manhattan Project or the Apollo space program ... the potentially adverse effect of humanity on the Earth's climate could well stimulate new industries in the 21st century, as did the Second World War and the 'cold war' of this century."
~~~~~~~~~~~~~~~
THE MYSTERY OF GLOBAL WARMING
March 23, 2000 — Scientists at NOAA have discovered that the world ocean has warmed significantly during the past 40 years. The largest warming has occurred in the upper 300 meters of the world ocean on average by 0.56 degrees Fahrenheit.
The water in the upper 3000 meters of the world ocean warmed on average by 0.11 degrees Fahrenheit.
These findings represent the first time scientists have quantified temperature changes in all of the world's oceans from the surface to 3000 meters depth.
http://www.noaanews.noaa.gov/stories/s399.htm
_______________________________________________________
...the argument that heat-trapping manmade pollution - greenhouse gases, mainly carbon dioxide from burning fossil fuels - is causing the Earth's warming.
A U.N.-sponsored panel of more than 200 scientists has predicted that average global temperatures will increase 2 degrees to 6 degrees Fahrenheit by the end of the century if current greenhouse gas emissions are not curtailed.
Such warming is believed by many scientists to have broad economic and environmental impact including sea level rise as well as changes in agriculture and human health.
http://fullcoverage.yahoo.com/fc/World/Global_Warming/
********************
Wednesday, February 16 10:52 AM SGT
Global sea-level rise to flood parts of Tuvalu this weekend
AUCKLAND, Feb 16, 2000 (AFP) -
Global warming and the associated sea-level rise will threaten residents of Tuvalu this weekend, with tides forecast to be higher than most of the islands they live on, a climate expert confirmed Wednesday.
Homes, offices and the airport could expect to be flooded, Hilia Vavae of the Tuvalu Meteorological Office told AFP by telephone.
Tuvalus main island and capital, Funafuti, will Saturday and Sunday afternoon receive spring tides of 3.2 metres (11 feet). No point of land in Tuvalu is more than 4.5 metres (15 feet) above mean sea level.
"The low lying areas of Funafuti will be flooded," Vavae said.
She said spring tides have been steadily getting higher, causing serious problems, and this month they will be their highest ever.
On overcrowed Funafuti, home to most of the 11,000 population, the groundwater has already become undrinkable thanks to sea-water intrusion, and often century-old pits used for growing the root crop taro are being flooded by sea-water.
"It is very hard here," she said.
Making matters even tougher is that much of Tuvalu is experiencing a heavy drought.
Weather forecasts for the weekend were not yet available, but the impact of the tide could be made even more dramatic if accompanied by winds or heavy seas.
Tuvalu has been outspoken in world forums on global warming, claiming its very existence is on the line.
Spring tides occur when the Moon aligns with the Sun at times of full or new moons, producing maximum tidal ranges.
The highest spring tides are at the equinoxes when the Sun is over the Equator.
Vavae said she expected Funafutis "lowlands", including much of the airfield, to be under water for up to six hours Saturday and Sunday. Some office buildings and homes are expected to be flooded too.
The spring ties are due at 5.03 p.m. Saturday (0503 GMT) and 5.44 p.m. (0544 GMT) Sunday.
People were calm and used to the spring tides although as they were getting higher the problems were getting more severe.
"They do not like the way the main road is blocked by the tides," Vavae said.
Tuvalu ("eight together"), formerly the Ellice Islands, is a group of nine Polynesian atolls, lying south of the equator. Funafuti is 1,046 kilometres (650 miles) north of Fiji. The country has only 26 square kilometressquare miles), although the atolls extend in a chain 595 kilometresmiles) long.
Around 40 percent of Funafuti is already uninhabitable because of pits and an airstrip dug out of the coral by American forces during World War II.
Previous Prime Minister Bikenibeu Paeniu spent many years warning the world his nation was in strife and in 1992 told a summit in Tahiti that Tuvalu, already suffering from isolation, was "the world's first victim of climate change."
"Our islands are experiencing frequent natural disasters like cyclones, tidal waves and droughts which are causing severe damage," he said.
During the El Nino weather phenomenon, Tuvalu become more exposed to cyclones and there was evidence land was slipping into the sea permanently.
"We do see the physical impact in Tuvalu, that is why we think of it as something more than a theory," he said.
"Our islands will disappear, we will have to find another home. But surely that is our last resort, we don't want to be displaced from our home, our motherland."
~~~~~~~~~~~~~~~~~
ENN: Early warning: Something big brewing in Pacific .
The Pacific Ocean may be undergoing a dramatic temperature change that could make the unusual weather patterns of the last 18 months the norm for the next 30 years, researchers say.
******************
Thursday January 20, 00
Pacific Temperatures Could Herald Climate Change
By Michael Miller
PASADENA, Calif. (Reuters) - Unusually warm waters in the western Pacific and colder than normal waters in the eastern Pacific could be part of wider long-lasting climate changes that could alter weather patterns around the world, scientists said on Thursday.
...new satellite pictures showed a giant horseshoe pattern of higher than normal sea-surface levels developing over the last year was beginning to dominate the entire western Pacific ocean.
At the same time, a wedge of cold water in the eastern Pacific has lowered the sea surface, producing La Nina conditions -- bringing dryer weather than normal to North America while rainfall increased in South America.
...a climate pattern that could last for a decade
Story
http://dailynews.yahoo.com/h/nm/20000120/sc/pacific_climate_1.html
************************************************************
Thursday January 20, 00
Researchers Warn on La Nina
By MATTHEW FORDAHL AP Science Writer
LOS ANGELES (AP) - The Pacific Ocean may be undergoing a dramatic temperature change that could make the unusual weather patterns of the last 18 months the norm for the next 30 years, researchers say.
Winters that are dry and warm in the Southwest, unusually frigid in the East and rainy in the Northwest are often associated with La Nina, a cooling in the Pacific near the equator.
Satellite data released Wednesday suggest that something bigger and longer-lasting is happening in the ocean that covers one-third of the Earth.
William Patzert believes the ocean-wide temperature changes indicate a natural shift that occurs every 20 to 30 years called the Pacific Decadal Oscillation.
Dominant warm or cool water flip-flops for reasons still unclear, changing weather worldwide.
...more likely the Pacific Northwest will be soaked while the Southwest is dry.
Story
http://dailynews.yahoo.com/h/ap/20000120/us/la_nina_2.html
~~~~~~~~~~~~~~~~~
Researchers Warn of Major Climate Shift
By MATTHEW FORDAHL
.c The Associated Press
LOS ANGELES (Jan. 20, 00) - The Pacific Ocean may be undergoing a dramatic temperature change that could make the unusual weather patterns of the last 18 months the norm for the next 30 years, researchers say.
Winters that are dry and warm in the Southwest, unusually frigid in the East and rainy in the Northwest are often associated with La Nina, a cooling in the Pacific near the equator. It is the opposite of El Nino, best known for bringing rain to California.
Satellite data released Wednesday suggest that something bigger and longer-lasting is happening in the ocean that covers one-third of the Earth. For the past 1 1/2 years, an area of warming is developing in the North, West and South Pacific. Wedged in between is the cooler water known as La Nina.
''The persistence of ... warmer and colder than average ocean temperatures, tells us there is much more than an isolated La Nina occurring in the Pacific Ocean,'' said William Patzert, an oceanographer at the NASA's Jet Propulsion Laboratory.
Patzert believes the ocean-wide temperature changes indicate a natural shift that occurs every 20 to 30 years called the Pacific Decadal Oscillation. Dominant warm or cool water flip-flops for reasons still unclear, changing weather worldwide.
One result of the shifts is that conditions favor either El Nino or La Nina. Since the 1970s, the ocean has been in what is called a positive phase, marked by warm surface water in the tropics and cooler water in the North Pacific, making El Ninos more common.
But many experts argue it's too early to make any conclusions. The unusual ocean temperatures may be from a lingering La Nina and not necessarily a sign the Pacific is entering a negative phase of cool tropical water and warm North Pacific temperatures.
''The point is it won't be for another 10 years before we can say with confidence that we've undergone a regime shift,'' said Wayne Higgins, senior meteorologist at the U.S. Climate Prediction Center in Camp Springs, Md.
David Battisti, atmospheric sciences professor at the University of Washington, agreed.
''It is not at all clear that the pattern that is seen this particular winter is part of a decadal change, he said.
The latest ocean surface temperature readings were taken from the French-U.S. satellite Topex-Poseidon, which measures sea-surface height used to calculate the temperature at the surface.
Unlike daily weather reports in newspapers and television, climate prediction is about long-range trends and probabilities. During a La Nina winter, for instance, it is more likely the Pacific Northwest will be soaked while the Southwest is dry.
Though far from precise, climate predictions can provide warning for farmers, water managers and emergency planners.
''For the last 20 years, California has had above-normal rainfall and Seattle has had milder weather and less rainfall,'' Patzert said. ''Now we're going back to the good old days when it was really dry in California and really stormy in Seattle.''
Patzert concedes that it is an early prediction, but one that benefits the public by starting the debate early. Sooner or later, the ocean is going to change.
''I think it's an interesting thing to put out for the American people to think about,'' he said. ''It's educational and everybody will definitely hear about it in the next year or two.''
AP-NY-01-20-00 0426EST
~~~~~~~~~~~~~~~
Thursday November 4 1:30 AM ET
Global Warming Said Taking Its Toll
By CLARE NULLIS Associated Press Writer
BONN, Germany (AP) - Drinking water has been contaminated. Once pristine beaches have been devastated by lashing waves and cyclones. Entire villages have been forced from their coastal homes.
Small island states in the Pacific...nightmarish scenarios are becoming reality.
``We ask that you consider our plight and act responsibly to give us a chance to start the new millennium on a happy note,'' said Pokotoa Sipeli, the minister of environment for Niue, a small island in the South Pacific with a population of 5,000.
He made his appeal to delegates from industrialized countries at a U.N. climate change conference in Bonn, adding: ``I sincerely hope that I won't have to wake up in the middle of the night in the middle of the ocean because you have failed to do your part.''
The Bonn meeting is debating technical measures to implement promises by industrialized countries to cut their emissions of greenhouse gases, like carbon dioxide, that are believed responsible for global warming.
The European Union wants rapid action, while the United States says it is committed to tackling climate change but will not be bound by artificial deadlines or limits. Big oil producers like Saudi Arabia, whose export earnings will likely slump if the world switches to cleaner forms of energy, are worried about the effect of even limited action.
The meeting is not expected to reach any concrete decisions. And it will take years before the impact of any measures is felt.
Many scientists agree that the melting of ice caps is likely to lead to a rise in sea levels in the coming years. They also predict that as global warming upsets the delicate balance of nature, there will be an increase in the number and severity of hurricanes and cyclones - of the type that devastated part of eastern India last week.
In Tonga, a collection of 175 small islands in the South Pacific, the rise in sea levels has already contaminated the drinking water supply of the central and northern islands. That, along with frequent drought, has required the shipment of drinking water to the islands for the past two years, said Tonga representative Taniella Tukia.
Strong winds and salt water spray have cut agricultural production and warming waters have affected fish supplies, he said.
``The erosion of our beaches are perhaps the most physical loss to our natural tourist amenities,'' he said.
Rising seas have covered low-lying coconut plantations in Vanuatu, while Palau's stunning coral reefs have been devastated, delegates said.
In Niue, breadfruit trees, which supply a staple food, once produced fruit for three months of the year. Now, however, they were developing fruit all year, but the immature fruit was dropping off the trees before it ripened, said Sipeli.
Karibaiti Toaoba of Kiribati said some villages had already been forced to move inland because of worsening coastal erosion.
``Time is running out for us,'' she said.
...melting of ice caps is likely to lead to a rise in sea levels in the coming years....an increase in the number and severity of hurricanes and cyclones - of the type that devastated part of eastern India last week.
...Tonga...in the South Pacific, the rise in sea levels has already contaminated the drinking water supply of the central and northern islands. That, along with frequent drought, has required the shipment of drinking water to the islands for the past two years...
~~~~~~~~~~~~~~~~~
Big Melt Not Warming's Fault?
Antarctic Ice Shelf May be Vanishing for Other Reason
By Randolph E. Schmid
The Associated Press
W A S H I N G T O N, Oct. 7, 99 — The massive West Antarctic ice sheet may be headed for a complete meltdown in a process that a new study indicates was triggered thousands of years ago, not as a result of global warming.
As scientists have been increasingly able to document melting and the discovery of icebergs breaking off from Antarctica in recent years, concerns have risen that human-induced climate change could be damaging the Antarctic ice sheet.
But the future of the West Antarctic ice sheet "may have been predetermined when the grounding line retreat was triggered in early Holocene time," about 10,000 years ago, a team of scientists led by Howard Conway of the University of Washington reports in Friday's edition of the journal Science.
Line Between Ice Types
The grounding line is the boundary between floating ice and ice thick enough to reach the sea floor, and the scientists found that line has receded about 800 miles since the last ice age, withdrawing at an average of about 400 feet per year for the last 7,600 years.
"It seems like the rate (of melting) that been going since the early Holocene is similar to the rate right now," Conway said in a telephone interview. "Collapse appears to be part of an ongoing natural cycle, probably caused by rising sea level initiated by the melting of the Northern Hemisphere ice sheets at the end of the last ice age."
Continued shrinking of the ice sheet, perhaps even complete disintegration, "could well be inevitable," the report concluded.
Sign of Sea Level Change
The ice sheet's disappearance is of concern because of estimates that its complete melting could raise the global sea level by 15 to 20 feet, swamping low-lying coastal communities around the world. At the current rate of melting, that will take about 7,000 years, the researchers estimate. Conway said the melting annually contributes about 1 millimeter — nearly one-twenty-fifth of an inch — to sea-level rise.
While the study indicates global warming is not causing the melting, climate change remains a problem, Conway said: "Global warming could well speed the process. Our study doesn't address that problem." Environmentalists have grown concerned that industrial chemicals added to the atmosphere are trapping heat like a greenhouse, causing the Earth's temperature to increase. There is disagreement, however, about the process and how great a hazard it may pose.
Focus on Ice Sheet
Conway's report is one of three in this issue of Science focusing on the Antarctic ice sheet. In the others:
Scientists studying satellite-based measurements found a complex system of tributaries feeding major rivers of ice on the West Antarctic Ice Sheet. This web of tributaries forms a transition zone between the sluggish inland ice and the swiftly moving ice streams closer to the margins. Other researchers, using the ages of volcanic debris that erupted onto the ice sheet, reconstructed the past elevation of the West Antarctic Ice Sheet as it began to melt just after the end of the last ice age. They concluded the sheet was not the source of a massive flow of meltwater into the oceans 10,000 years ago.
West Antarctica is the section of the continent south of the tip of South America. It is covered by an ice sheet that extends about 360,000 square miles — close to the combined areas of Texas and Colorado.
Conway's team calculated the movement of the grounding line using evidence gathered from raised beaches and radar imaging of subsurface ice structures. The timing of start of the melting was determined by carbon-14 dating of samples found on raised beaches.
Copyright 1999 The Associated Press. All rights reserved.
~~~~~~~~~~~~~~~
Gulf Stream Shifts Course But No New Ice Age Seen
ET October 2, 1999
COPENHAGEN (Reuters) - The Gulf Stream ocean current has changed course in the North Atlantic, but this shift did not necessarily herald a new Ice Age, a Danish oceanographer was quoted Friday as saying.
Stronger westerly winds over the North Atlantic in recent years provided the main factor in an eastward shift in the flow of the current, Erik Buch of the Danish meteorological institute, told Ingenioeren, a Danish specialist weekly for the engineering sector.
The change in the course of the current, which now runs closer to Norway, had not altered the volume of warm water carried into the North Atlantic by the Gulf Stream.
He said there were no signs that the climate in northern Europe was becoming colder because of a weaker Gulf Stream. "There is no indication that a new Ice Age is at hand," he added in the interview.
A full circle of the global conveyor belt of currents, of which the Gulf Stream is a part, is estimated by scientists to have a duration of between 500 and 1,000 years.
A phenomenon described by scientists as "the cold heart of the oceans," a huge underwater pump pulling some 30,000 cubic km of cold water to the bottom of the Greenland Sea every year and thus maintaining the Gulf Streams momentum, stopped in the early 1990s.
Some scientists say this stoppage might weaken the Gulf Stream, causing a new Ice Age in Europe as the flow of warm water into the North Atlantic ceases.
But new research showed that two similar pumps, one in the Arctic Ocean and another in the Labrador Sea, had replaced the now defunct Greenland pump, and the total volume of cold water pulled down to the bottom of the ocean was unchanged, Buch said.
He recently returned from an expedition to the North Atlantic made by a Danish ocean research ship.
The Greenland pump had apparently stopped because of the eastward shift in the course of the Gulf Stream.
Westerly winds over the North Atlantic had strengthened due to bigger differences between low-pressure weather fronts around Iceland and high-pressure areas near the Azores west of Portugal, Buch was quoted as saying.
"But why the difference between the low- and high-pressure fronts has increased is not yet fully understood," he added.
~~~~~~~~~~~~~~~
Scientists Mystified by Global Temperature Differences
The big difference between satellite and surface readings for global temperature over the last 20 years is worrying the scientific community, but they have no answers, only conjectures. A recent article in the Journal of Geophysical Research by prominent climate experts P. D. Jones, T. J. Osborn, T. M. L. Wigley, P. M. Kelly, and B. D. Santer, reviews the possible explanations then concludes that none is know to be true. With characteristic understatement, considering that the surface data is the underpinning for the Kyoto treaty, they suggest that more research is needed.
The surface data shows a distinct warming trend since 1979, with 1997 the warmest year on record. The satellite data shows no warming and 1997 a relatively mild year. The three obvious possibilities are discussed -- the surface data is wrong, the satellites are wrong , or what they measure is "not closely coupled". The latter is the most interesting because the satellites measure temperature in the troposphere, or lower atmosphere, which is where weather occurs. Climate change predictions are based on changes in the troposphere, not on the surface. If the troposphere is not warming, the climate is not warming.
As to surface data, the so-called "heat island effect" is rejected because there is a correction for it and, more importantly, because the temperature differences do not occur gradually, as they would if due to urban development. The data diverge, and sometimes converge, abruptly, with the oscillations that are characteristic of climate phenomena. The weakness in the satellite date is that both the satellites and their sensors have been changed over the period. Also, many correction factors are applied to the raw data, both surface and satellite, some of which are disputed by some scientists.
Natural effects such as major volcanoes and large El Ninos correspond roughly with the variations, but the authors point out that these effects should dissipate, not accumulate. Then there is the intriguing possibility of "unforced variation" or chaos in the underlying climate. In this case both records are correct and the troposphere has not warmed, only the surface.
They conclude that "determining which (if either) of the satellite and surface temperature records is in error is hampered by four factors: (1) the shortness of the period, (2) uncertainties regarding the level (and character) of natural (unforced) differential variability between the surface and lower troposphere; (3) uncertainties in the differential responses to anthropogenic and/or natural (e.g. volcanic) forcing; and (4) numerous potential... (problems with other instruments - ED) ...that might be used to validate the satellite data directly." Their final word is: "Climatologists seeking to improve our understanding of the climate system should be actively seeking the reasons for such a change." Oh my yes.
David E. Wojick, Ph.D., P.E.
540-858-3503
dwojick@shentel.net
PowervisioN
391 Flickertail Lane
Star Tannery, VA 22654
USA
=========================================================================
To subscribe to Conspiracy Theory Research List[CTRL] send email:
SUBSCRIBE CTRL [to:] LISTSERV@LISTSERV.AOL.COM
******************************************************
DISASTER-L email list on disaster preparedness, recovery, and survival.
To unsubscribe or subscribe: send "unsubscribe DISASTER-L" or "subscribe
Earthquest Temperature Changes
The Impact of Climate Change on Agriculture
Grattan, J.P. & Brayshay, M.B. 1995. An Amazing and Portentous summer: Environmental and social responses in Britain to the 1783 eruption of an Iceland Volcano.
Francis Drake and El Nino - 1579
Globally Averaged Temperature Watch
Is Earth's Temperature Up or Down or Both?
Is Something Wrong with our Weather?
Research Keys on El Nino Patterns
Satellite Images of Glaciers of the World
NOAA Media Resources
PUBLIC AFFAIRS CONTACTS
National Weather Service:
forecasts, severe weather warnings

Curtis Carey, John Leslie, Susan Weaver
(301) 713-0622
El Niño & La Niña - John Leslie (301) 713-0622
National Marine Fisheries Service:
fisheries management, habitat protection, protected species

Gordon Helm, Stephanie Dorezas (301) 713-2370

Northwest Fisheries (Seattle Office) Brian Gorman (206) 526-6613
National Ocean Service:
coastal resource mangement, ocean and aeronautical charts

Greg Hernandez (202) 482-3091

NOAA's Marine Sanctuaries, Angela Calos, (301) 713-3145 X205
National Environmental Satellite, Data, Information Service:
satellite operations, environmental data

Pat Viets (301) 457-5005
Office of Oceanic and Atmospheric Research:
global warming, ozone depletion, weather and ocean research

Jana Goldman (301) 713-2483 ext. 181
Barbara McGehan (Boulder, Colorado) (303) 497-6288
NOAA Public Affairs Headquarters:


Mailing Address:
NOAA Public Affairs
U.S. Department of Commerce
14th Street & Constitution Avenue, NW
Room 6013
Washington, DC 20230

TEL: (202) 482-6090
FAX: (202) 482-3154