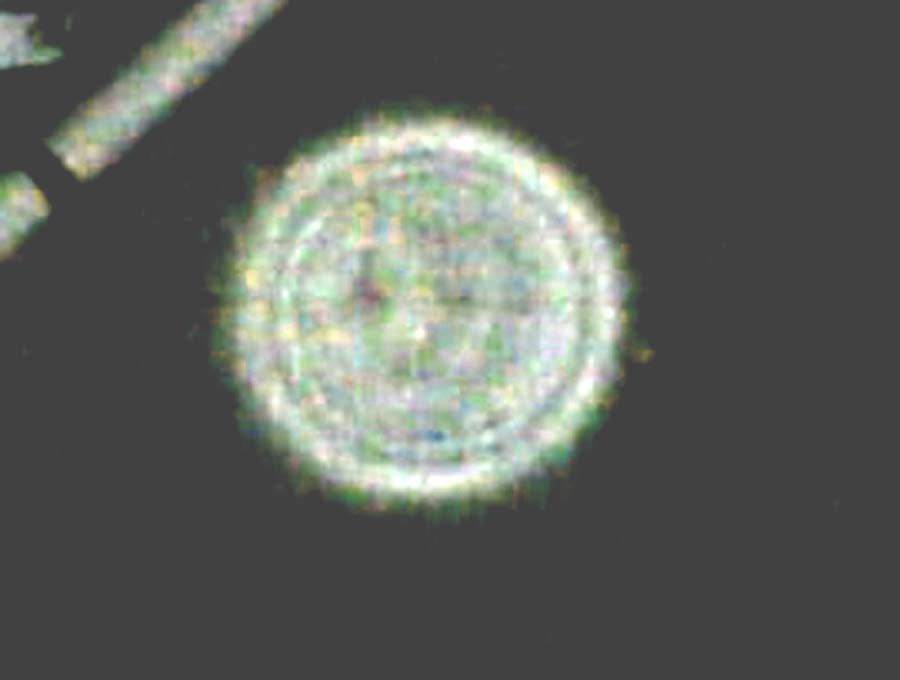 THIS ORB WAS PHOTOGRAPHED OVER A BEE HIVE ON THE EVENING OF 8-4-12
THE ORIGINAL PHOTO IS BELOW
.
THIS CAMERA IS A BELL AND HOWELL S7 SLIM WITH NIGHT VISION
THE CAMERA IS NO BIGGER THAN A CELL PHONE BUT DOES WONDERFUL MODES
Dee Finney's blog
start date July 29, 2011
today's date August 3, 2012
UPDATED 8-4-12
UPDATED 8-13-12
UPDATED 8-20-12
UPDATED 12-21-12
page 263
topic: ORBS, ORBS AND MORE ORBS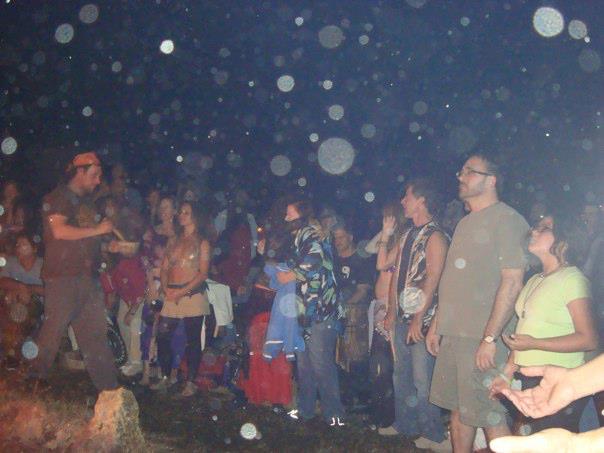 THIS WAS TAKEN AT AN EQUINOX DRUM CEREMONY
IN FLORIDA ON 12-21-12 IN THE EVENING
We bought a new camera last week with an Infra-red frequency mode and a regular mode.
Our fascination is with pictures or orbs and we are always on the lookout for them.
To our disappointment, IRF (infra-red frequency) does NOT show orbs whatsoever because there is no heat there.
Regular cameras show orbs only when you use a flash attachment.

If you are talking about UFO orbs, that is a different matter probably because there is heat there, but that is not what I am talking abouut here. I'm just going to show you pictures.
These are new photos from the new camera.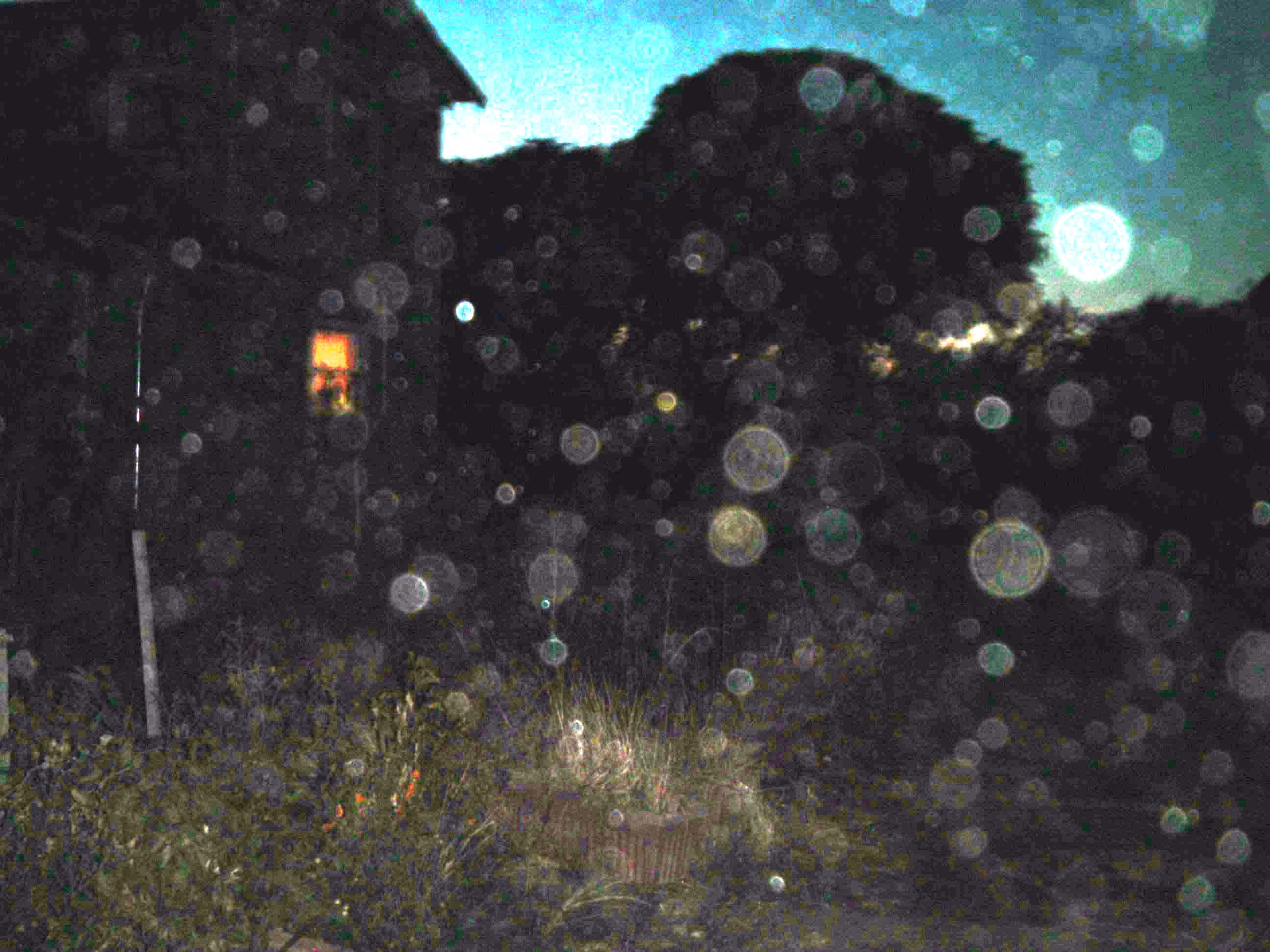 THE ABOVE PHOTO WAS TAKEN AT 9:30 P.M. ON JULY 31ST, 2012 WITH THE MOON IN THE SOUTHEAST. APPARENTLY THE SKY IS THIS BLUE BECAUSE THE PHOTO IS ENHACED A BIT
You will see red tomatoes and yelllow peppers on the left - not to be confused with the colorless or bluish-grey orbs.
There is a silver pipe going up the side of the house near the window. Our Chinaberry tree is on the far right
THE FOLLOWING PICTURE IS FROM OUR OLD DIGITAL CAMERA TAKEN IN THE DAYATIME AT 10:00 am WITH A FLASH. IT SHOWS NO ORBS AT ALL, BUT IS A GOOD COMPARISON TO THE PHOTO ABOVE.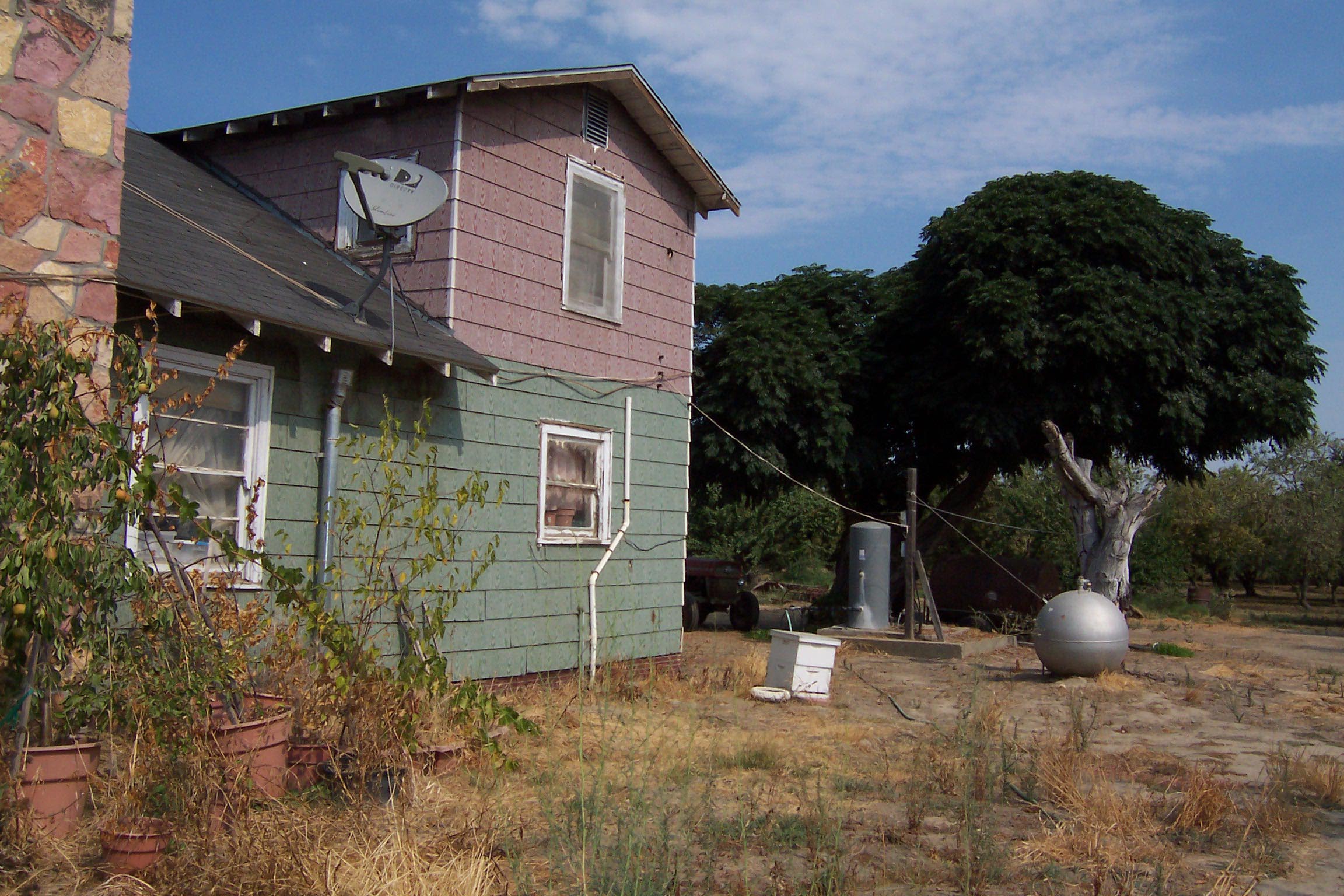 .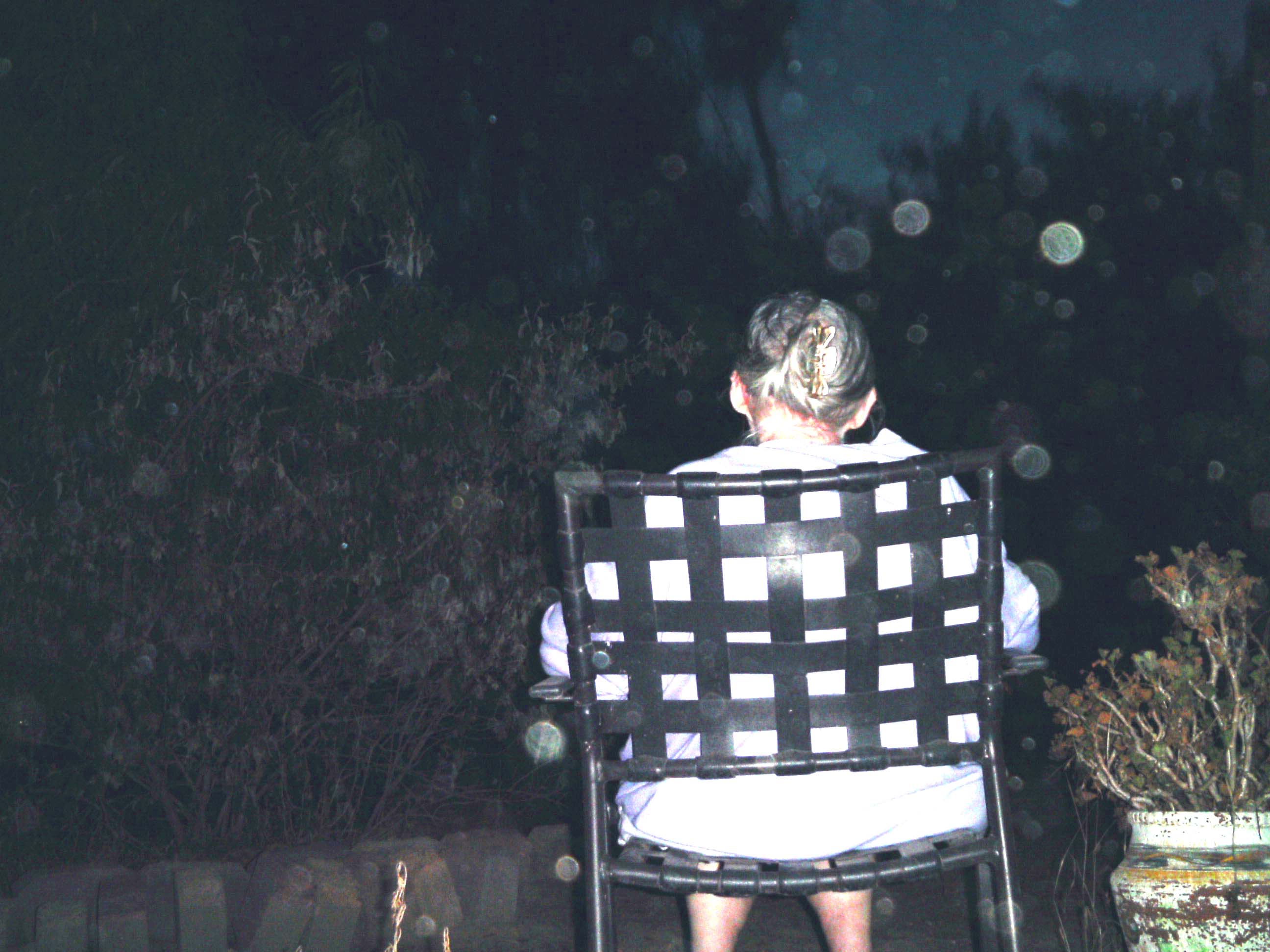 THIS PHOTO WAS ALSO TAKEN ON JULY 31ST AT 9:30 P.M.There is a large orb under the left arm of the chair as well as several smaller orbs behind the back of the chair.
8-4.-.=12 Because of the awsome meditation video below, we decided to experiment iwth playing music while photographing orbs in our yard. We gto some awesome photos, but not more so than we had gotten before. We were playing a tape of violins, cellows, and bells, with no human voices singing.
In further experiments, we will try Indian drums, the group El Divo (all male singers) and perhaps Barbara Streisdand or Celine Dion to begin with./ We will post all such successes as well.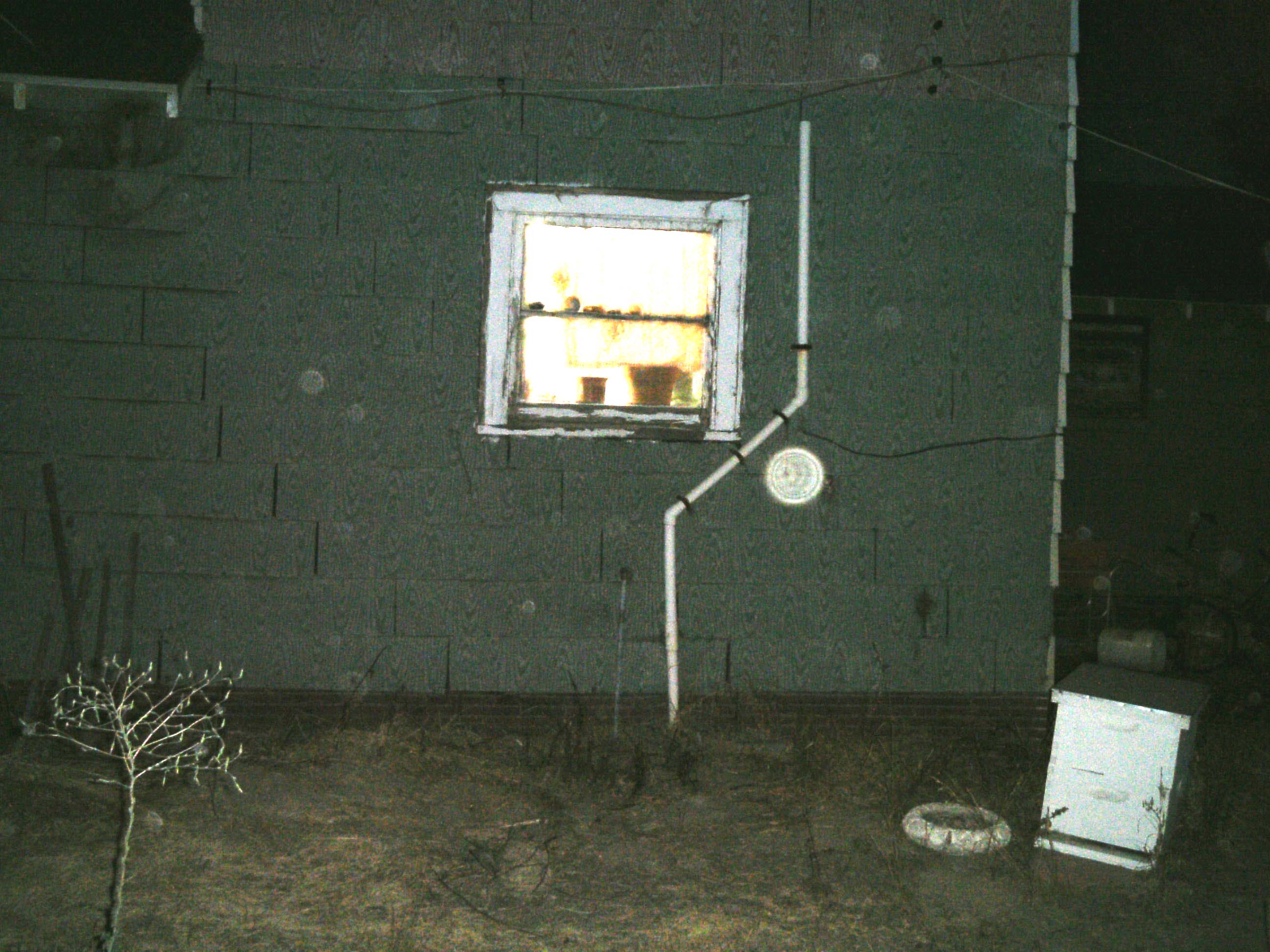 this photo was taken showing the kitchen window - the orbs tend to like the light coming out of the window. we don't think it haes anything to do with the bee hive since it is empty.
HERE IS A REGULAR 3-D PHOTO TAKEN OF THE SAME SCENE ON AUGUST 20TH, 2012 YOU MUST USE 3-D GLASSES TO SEE THE DETAILS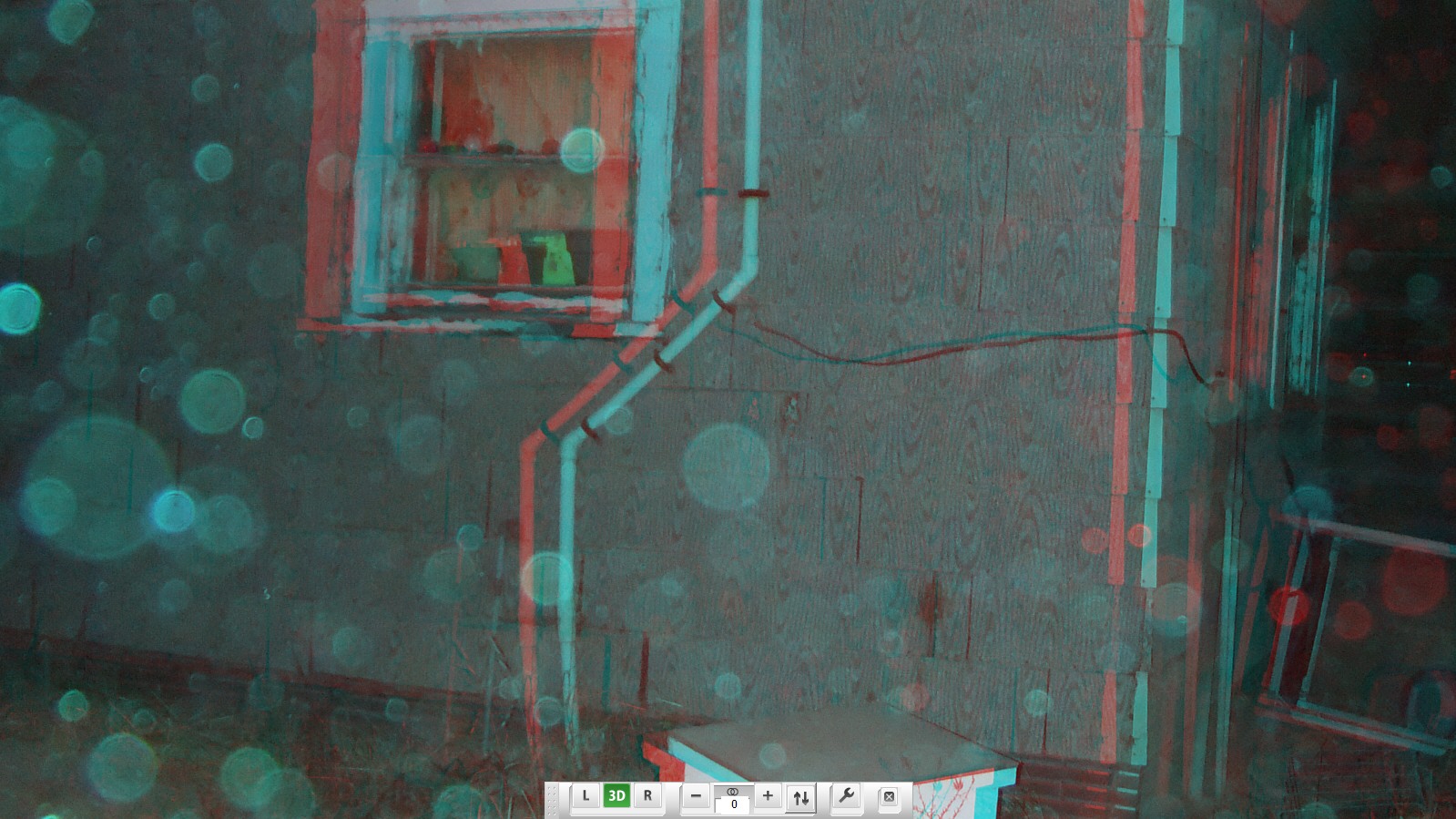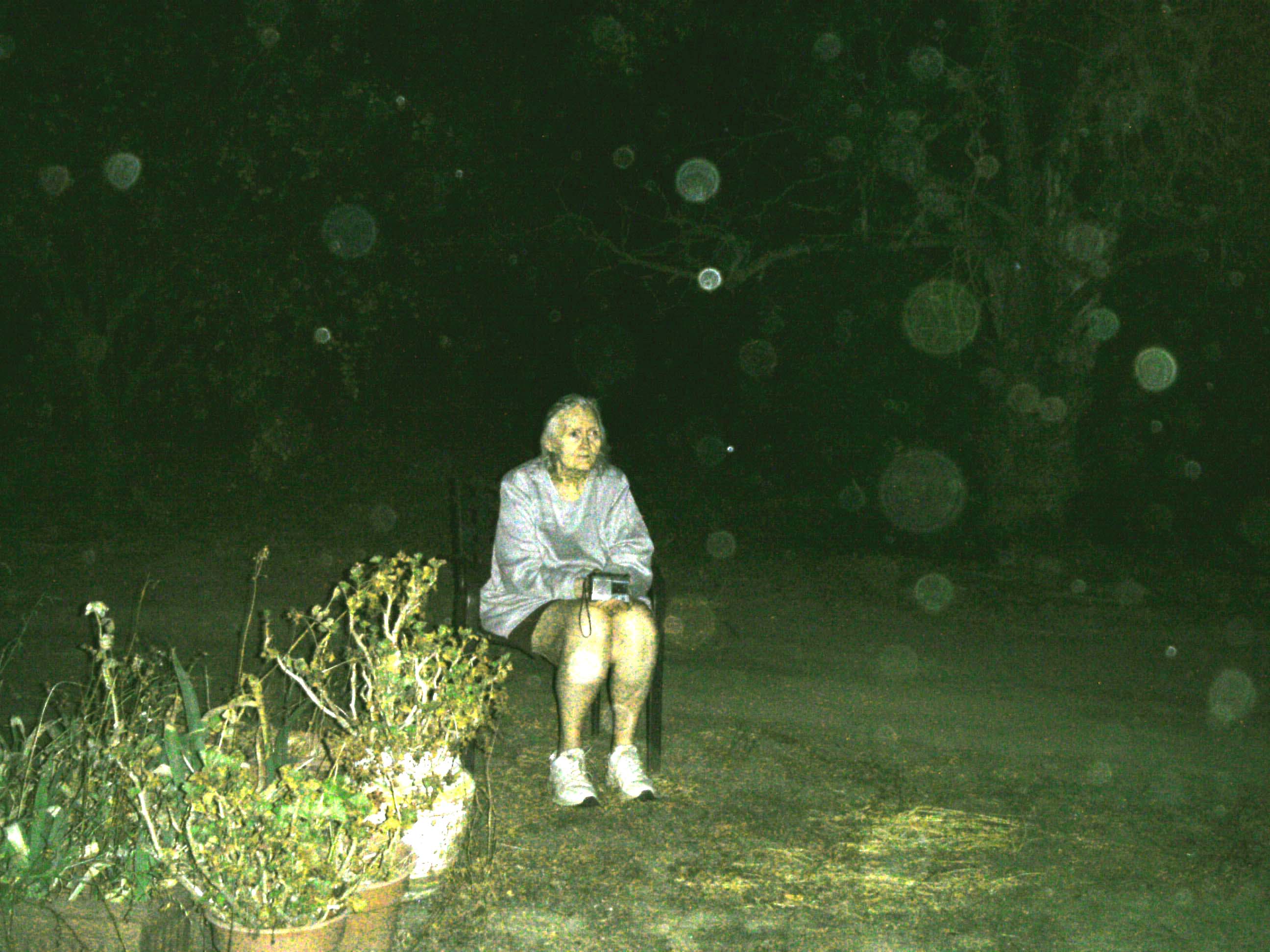 This is Dee holding the tape recorder playing violin, cello and bells during the photo taking. Thre are no extrordinary orbs in the photo.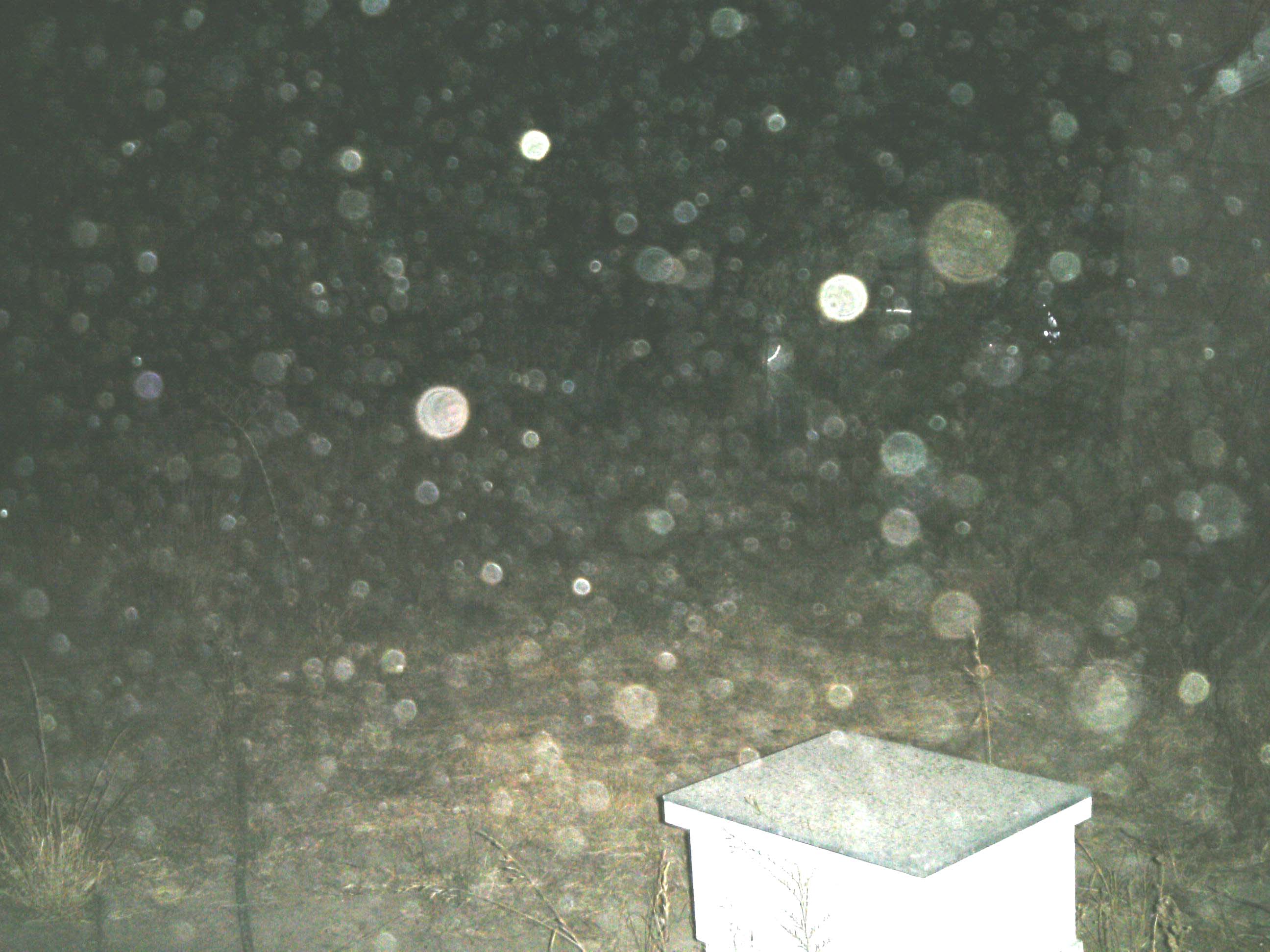 this photo is of orbs below kitchenn window, with light streaming out above the beehive which has no bees in it.
VIDEO USING SINGING MEDITATION: AWESOME http://www.youtube.com/watch?v=cfzWbYZuY7w&feature=related
Uploaded by ptath1 on Jun 9, 2009
Recently at the ashram the phenomenon of Energy Orbs has become more and more visable.These beautiful representations of planetary energy are becoming manifest in response to the ever-growing level of consciousness present at this time. The pictures shown here taken at the ashram and around Ratu were taken by many people, on many cameras at different times. They capture the essence of these energies at play. Feeling their presence and working with them during training and meditating allows one to connect with our highest potential, free from the limits of the mind. When one is connected through feeling to these energy orbs spinning throughout the body occurs, while held in the safety of ones own orbit, it can feel like dancing through the universe. Check out:
http://www.ratubagus.com

http://www.meetup.com/ratu-bagus-energy/
UPDATE 8-20-12 - WE PURCHASED ANOTHER NEW CAMERA TO EXPERIMENT WITH
THIS IS AN UNTOUCHED, UNENHANCED 3-D PHOTO - YOU MUST LOOK AT THIS PHOTO WITH 3-D GLASSES TO SEE THE DETAILS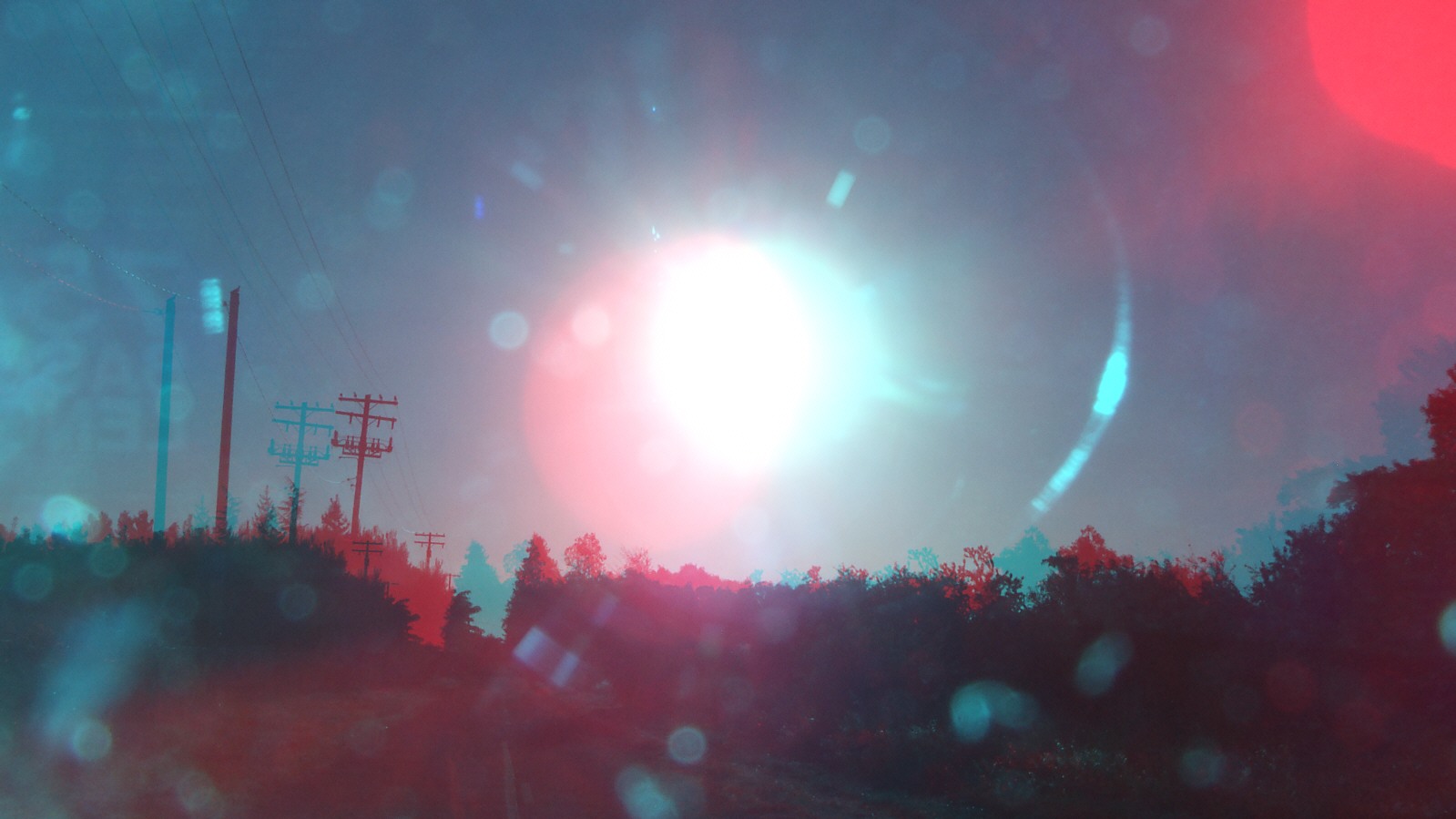 THIS CAMERA IS A 3-D - STEREO FEATURE, WHICH TAKES TWO PHOTOS AT THE SAME TIME
WITH JUST ONE PUSH OF A BUTTON. REAL ORBS SHOW UP IN BOTH PHOTOS AT THE AME TIME.
HERE IS OUR FIRST EXAMPLE. THESE ARE NOT THE SAME PICTURE.
ONE PHOTO COMES OUT AS A JPG AND TH EOTHER ONE COMES OUT AS AN MPO
SINCE I CAN'T OPEN UP AN MPO PHOTO ON MY COMPUTER, THE SECOND PHOTO
IS A SCREEN CAPTURE FROM JOE MASON'S COMPUTER.
YOU CAN RIGHT CLICK ON THESEE PICTURES AND DOWNLOAD THEM TO YOUR OWN COMPUTER
TO SEE MORE DETAILS OF THE ORBS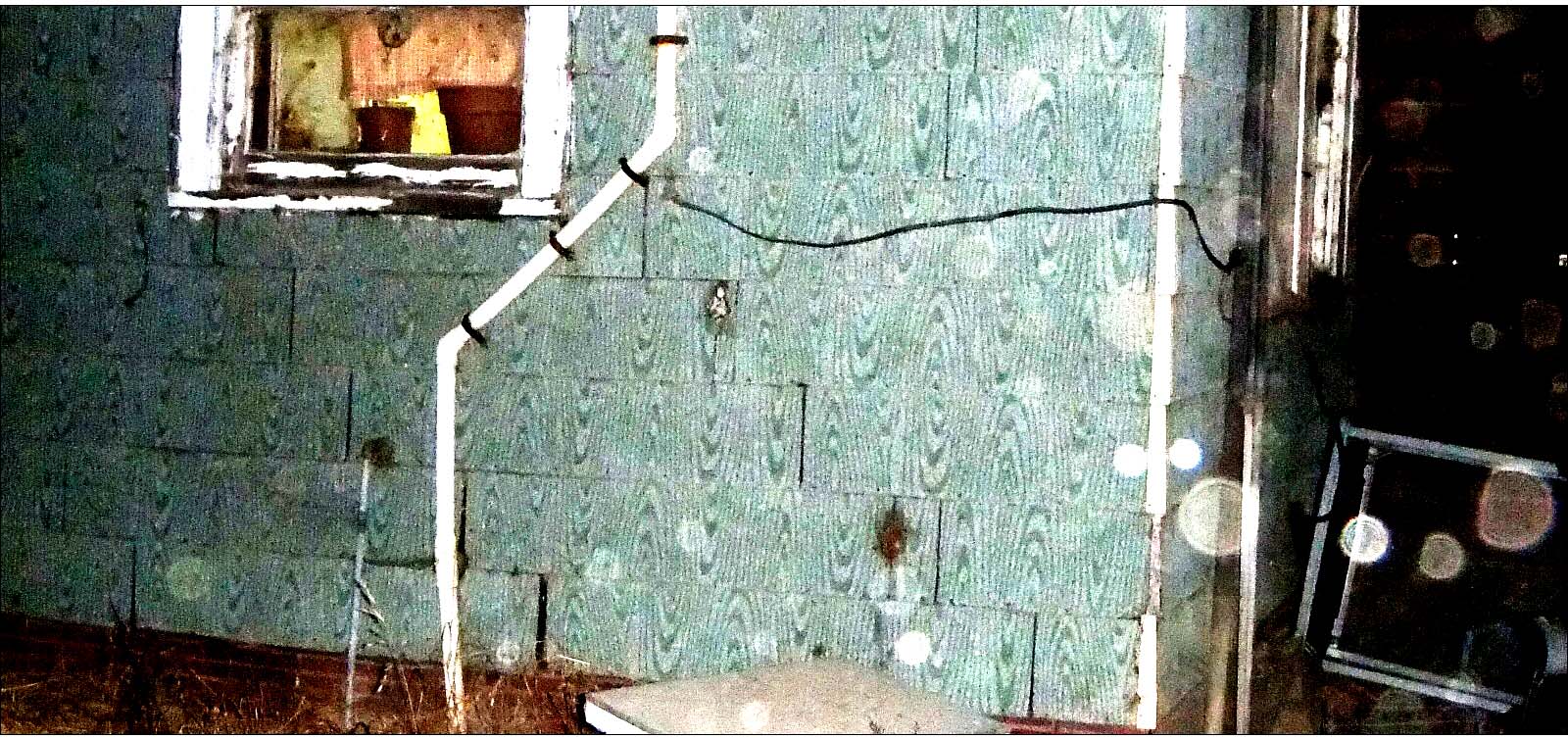 <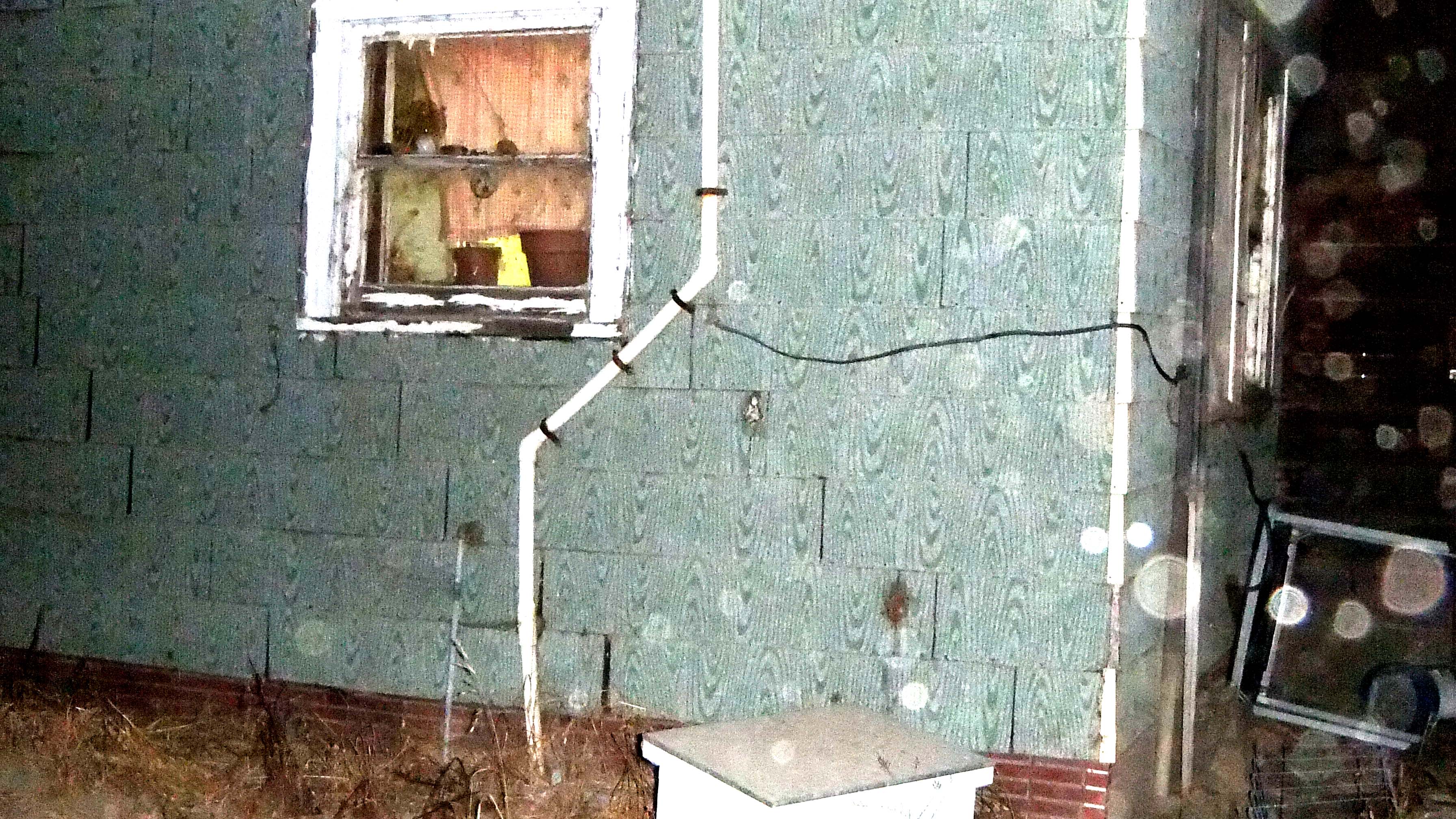 HERE ARE TWO PHOTOS OF THE SUN USIMG TJE 3-D CAMERA USING PM;U TJE LEFT ;EMS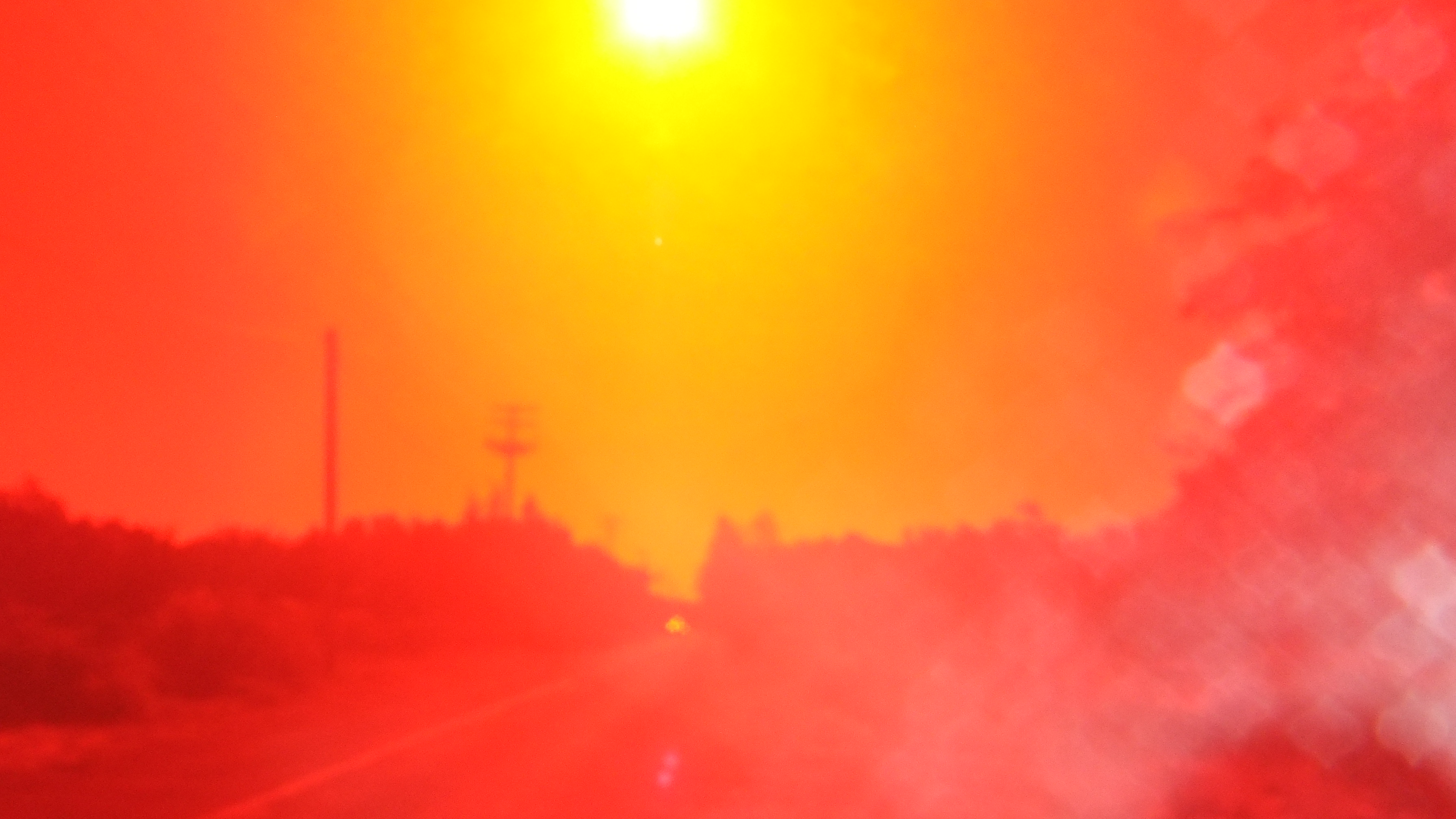 HERE IS PHOTO TWO OF THE SUN USING ONLY THE LEFT LENS OF THE CAMERA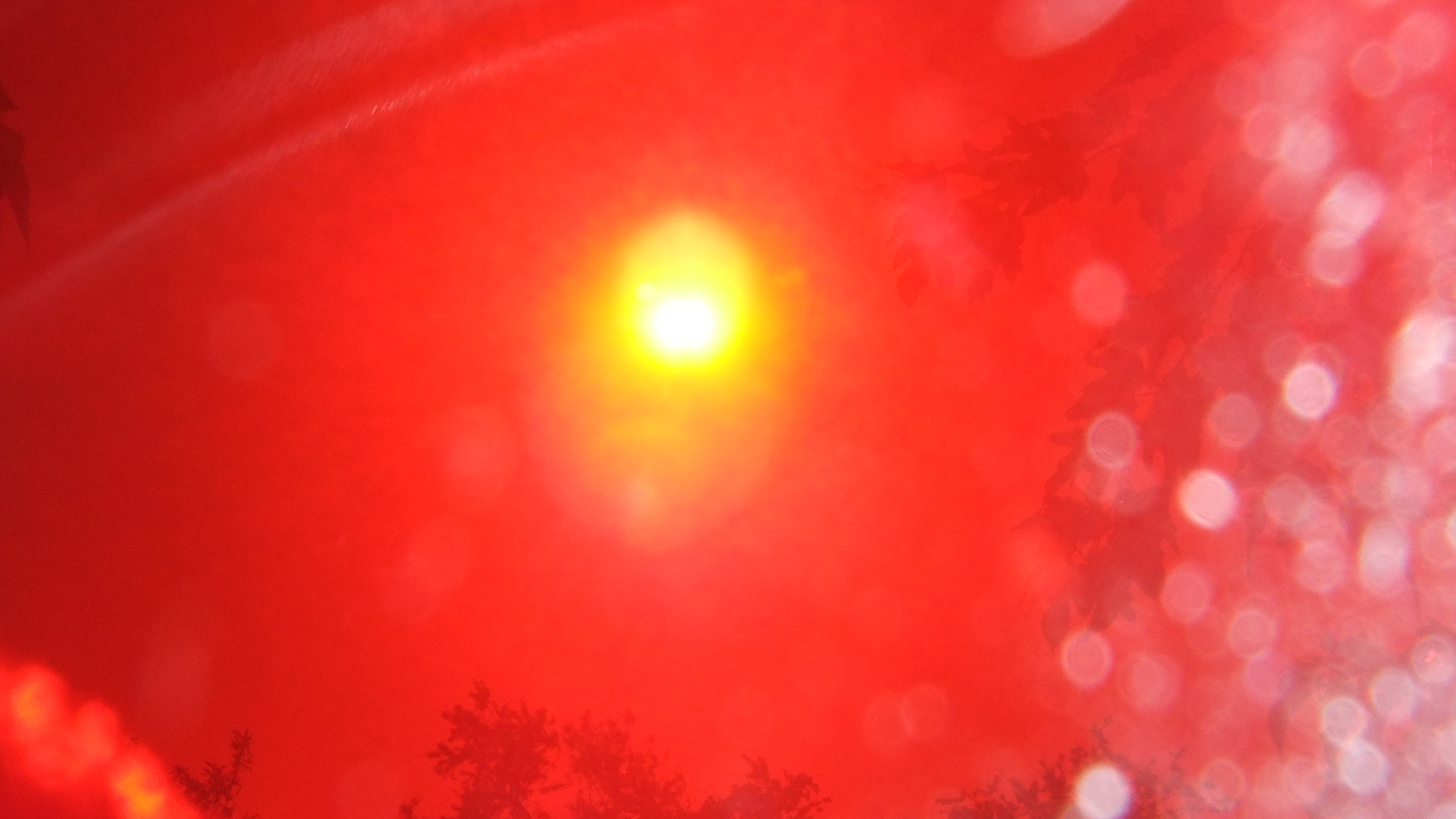 HERE IS ANOTHER PHOTO OF THE SUN SUBSEQUENTLY USING A DARK SUNGLASS LENS OVER THE RIGHT LENS OF THE CAMERA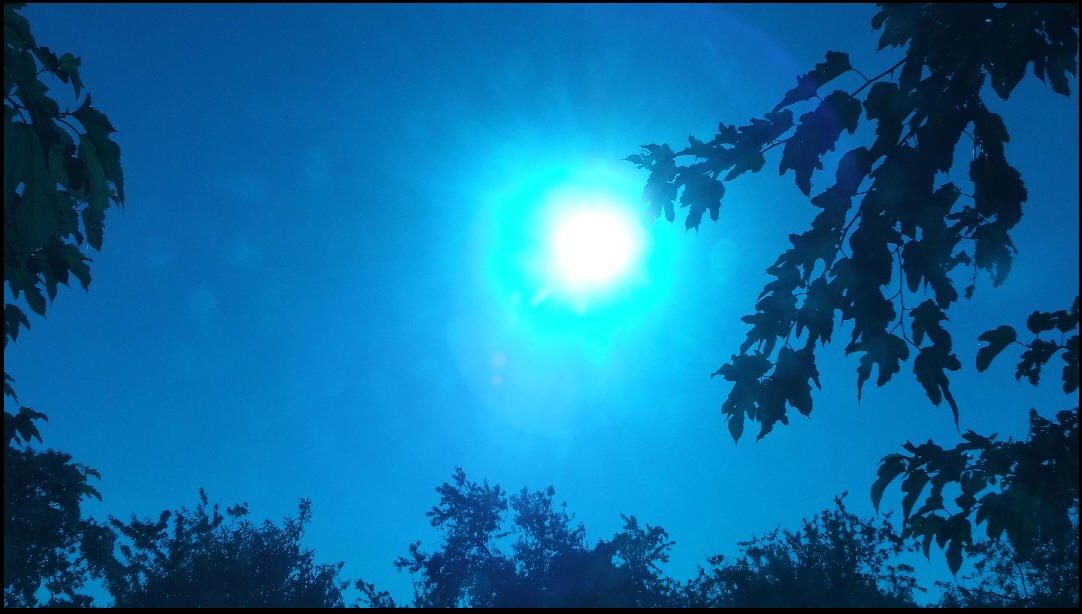 VIDEO: HOW TO SEE GHOSTS http://www.youtube.com/watch?v=6V3I2eD0gWc&feature=related
VIDEO: HOW TO SEE AURAS: http://www.youtube.com/watch?feature=endscreen&NR=1&v=r0zdrOKAUiI
VIDEO: HOW TO SEE YOUR OWN AURA: http://www.youtube.com/watch?feature=fvwp&NR=1&v=iiyN0R1hnQw
VIDEO: INTERMEDIATE LESSON ON SEEING AURAS http://www.youtube.com/watch?feature=fvwp&v=dEUbwdykn7U&NR=1
VUDEO HOW TP CHANGE OR MANIPULATE AM AURA FOR HEAING http://www.youtube.com/watch?feature=fvwp&NR=1&v=aLp8lelRZts\
NOTE: IF YOU SEE FRUIT OR FOOD IN A STORE WITH A WHITE AURA, DO NOT BUY IT - IT IS DEAD OR HAS SOMETHING WRONG WITH IT LIKE PESTICIDES IN IT.
VIDEO: AURA COLORS AND THEIR MEANINGS http://www.youtube.com/watch?v=Ml1fUG1t-fI&feature=related
EDGAR CAYCE VIDEOS http://www.youtube.com/results?search_query=EDGAR+CAYCE&oq=EDGAR+CAYCE&gs_l=youtube.3..0l10.11147.17242.0.19726.5.5.0.0.0.0.137.566.1j4.5.0...0.0...1ac.LKcf7igZbRc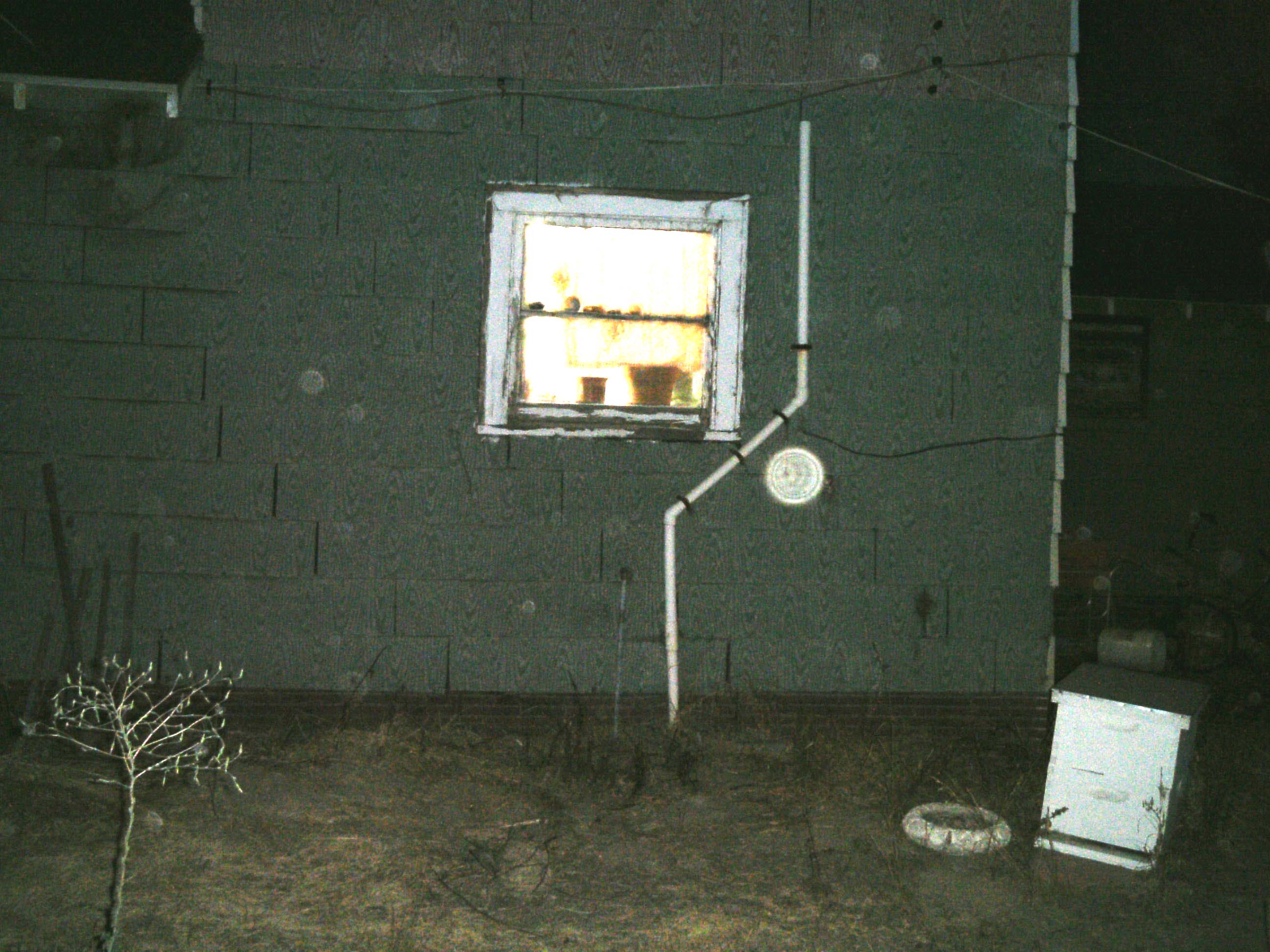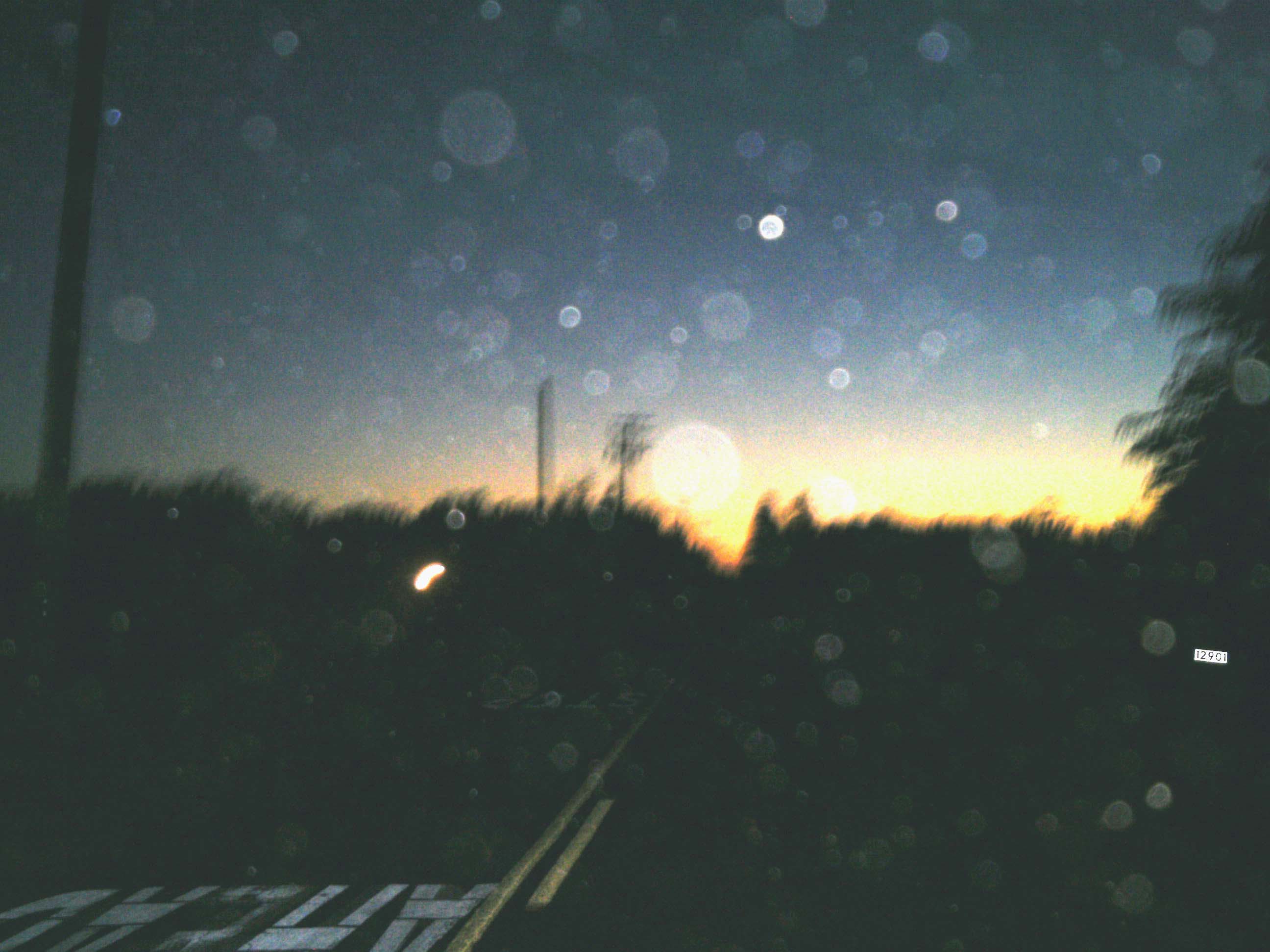 THIS PHOTO WAS TAKEN AT SUNSET ON AUGUST 1ST, 2012. WE WERE VERY SURPRISED TO SEE THE ORB IN THE SKY EVEN THOUGH IT WAS THAT BRIGHT OUTSIDE