updated 4-25-02
THE SOLAR ECLIPSE OF 1999
Here is another image taken from TV!

On the Discovery channel's coverage of the eclipse there was some live footage from Bucharest that showed a scimitar-shaped streak of light below the eclipse. I have not yet found any explanation for this.

There is a 'light' anomaly at the bottom!
it was one of two "detached prominences". Prominences are what most people mistakenly call "solar flares", and are just bits of the solar surface thrown up into the atmosphere by the activity associated with sunspots. Sometimes the activity is violent enough for the prominences to become detached from the solar surface.
ECLIPSE - AUG. 11, 1999
Eclipse99 Live Webcast - NASA/Goddard and Exploratorium.
1999 Eclipse Live Webcast - Exploratorium.
High Moon - Olivier Staiger's online report, daily journal and webcam.
LIVE! ECLIPSE 99 Total - Japanese team live webcast with REalplayer technology
Eclipse Live Broadcast Project Team - Media i Corporation, JAPAN
1999 Eclipse Live Webcast - Profjohn.com
1999 Eclipse Live Webcast - ENIGMA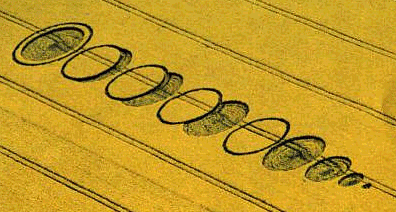 This crop circle appeared at Wallop, nr Andover,
Hampshire, England. Reported Monday 3rd May,
strongly suggesting a solar eclipse.
Photo by Lucy Pringle


At 11.11AM on the 11th of August 1999 British Summer Time, Cornwall in the south of England will see the last total solar eclipse of the sun for a hundred years.
The whole of the UK will view a partial eclipse. For instance while London will see a 96% eclipse, and Glasgow will see an 83% eclipse, there is nothing better than viewing actual solar totality with your own eyes.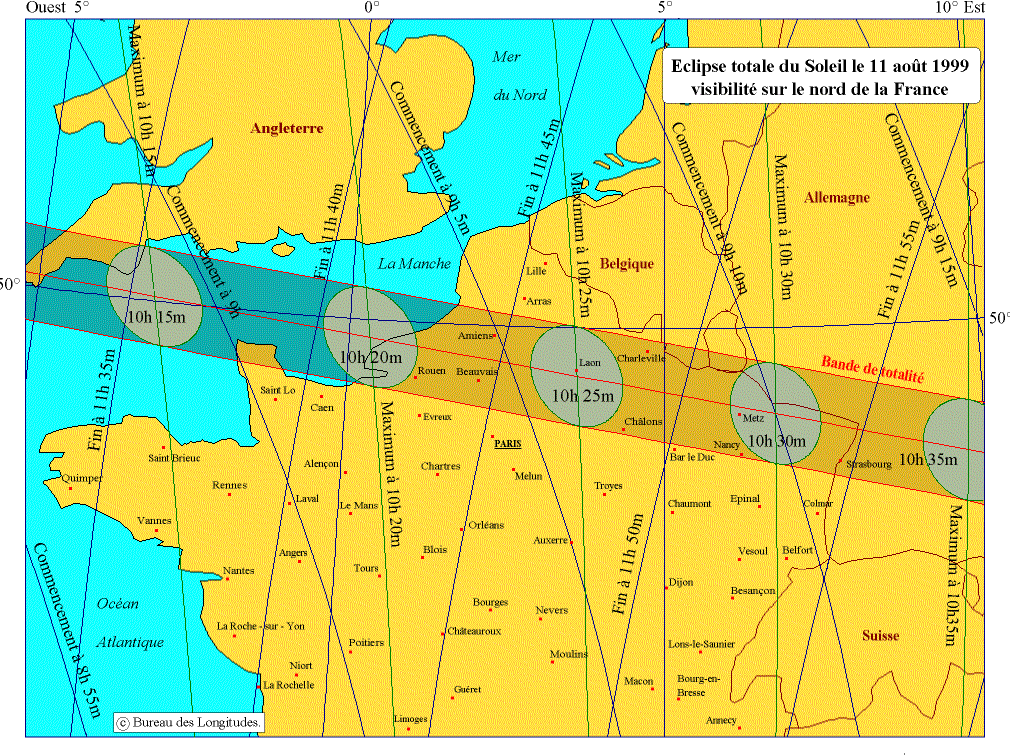 ---

.
.
This

Ring of the 11:11

site is owned by


NEXT