John 14 (King James Version)
John 14
1 Let not your heart be troubled: ye believe in God, believe also in me.
2 In my Father's house are many mansions: if it were not so, I would have told you. I go to prepare a place for you. 3 And if I go and prepare a place for you, I will come again, and receive you unto myself; that where I am, there ye may be also. 4 And whither I go ye know, and the way ye know.
5 Thomas saith unto him, Lord, we know not whither thou goest; and how can we know the way?
6 Jesus saith unto him, I am the way, the truth, and the life: no man cometh unto the Father, but by me. 7 If ye had known me, ye should have known my Father also: and from henceforth ye know him, and have seen him.
8 Philip saith unto him, Lord, show us the Father, and it sufficeth us.
9 Jesus saith unto him, Have I been so long time with you, and yet hast thou not known me, Philip? he that hath seen me hath seen the Father; and how sayest thou then, Show us the Father? 10 Believest thou not that I am in the Father, and the Father in me? the words that I speak unto you I speak not of myself: but the Father that dwelleth in me, he doeth the works. 11 Believe me that I am in the Father, and the Father in me: or else believe me for the very works' sake. 12 Verily, verily, I say unto you, He that believeth on me, the works that I do shall he do also; and greater works than these shall he do; because I go unto my Father. 13 And whatsoever ye shall ask in my name, that will I do, that the Father may be glorified in the Son. 14 If ye shall ask any thing in my name, I will do it. 15 If ye love me, keep my commandments. 16 And I will pray the Father, and he shall give you another Comforter, that he may abide with you for ever; 17 Even the Spirit of truth; whom the world cannot receive, because it seeth him not, neither knoweth him: but ye know him; for he dwelleth with you, and shall be in you. 18 I will not leave you comfortless: I will come to you.
19 Yet a little while, and the world seeth me no more; but ye see me: because I live, ye shall live also. 20 At that day ye shall know that I am in my Father, and ye in me, and I in you.
21 He that hath my commandments, and keepeth them, he it is that loveth me: and he that loveth me shall be loved of my Father, and I will love him, and will manifest myself to him.
22 Judas saith unto him, not Iscariot, Lord, how is it that thou wilt manifest thyself unto us, and not unto the world?
23 Jesus answered and said unto him, If a man love me, he will keep my words: and my Father will love him, and we will come unto him, and make our abode with him. 24 He that loveth me not keepeth not my sayings: and the word which ye hear is not mine, but the Father's which sent me. 25 These things have I spoken unto you, being yet present with you.
26 But the Comforter, which is the Holy Ghost, whom the Father will send in my name, he shall teach you all things, and bring all things to your remembrance, whatsoever I have said unto you.
27 Peace I leave with you, my peace I give unto you: not as the world giveth, give I unto you. Let not your heart be troubled, neither let it be afraid.
28 Ye have heard how I said unto you, I go away, and come again unto you. If ye loved me, ye would rejoice, because I said, I go unto the Father: for my Father is greater than I. 29 And now I have told you before it come to pass, that, when it is come to pass, ye might believe.
30 Hereafter I will not talk much with you: for the prince of this world cometh, and hath nothing in me. 31 But that the world may know that I love the Father; and as the Father gave me commandment, even so I do. Arise, let us go hence.
2-9-12- NAP DREAM: I was at my New Berlin house. I was walkng from the garage to the house and I could hear women talkinng in the upper part of our hill. They were walking around talking about where to plant flowers.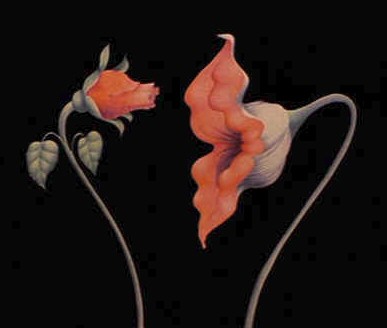 VIDEO http://www.youtube.com/watch?v=4rAgeVvDJHM&feature=related
I wondered why they were in my yard, so I walked along the hill and discovered that there was a large brick house up there with many windows in it. I discovered that there was a walkway up there and I walked along it and found a parapet at th edge of the hill overlookinig my yard. It was too far to jump down so I had to walk back the way I came and walk along the hill to get back to my own yard.
I went over to the garage with a red hammer in my hand , went into the garage and laid the hammer on a small table.
THE MARCHING HAMMERS http://www.youtube.com/watch?v=uiI_6kiW5Pg&feature=related
Jeremiah 23:25 I have heard what the prophets said, that prophesy lies in my name, saying, I have dreamed, I have dreamed. 23:26 How long shall [this] be in the heart of the prophets that prophesy lies? yea, [they are] prophets of the deceit of their own heart; 23:27 Which think to cause my people to forget my name by their dreams which they tell every man to his neighbour, as their fathers have forgotten my name for Baal. 23:28 The prophet that hath a dream, let him tell a dream; and he that hath my word, let him speak my word faithfully. What [is] the chaff to the wheat? saith the LORD. 23:29 [Is] not my word like as a fire? saith the LORD; and like a hammer [that] breaketh the rock in pieces? 23:30 Therefore, behold, I [am] against the prophets, saith the LORD, that steal my words every one from his neighbour. 23:31 Behold, I [am] against the prophets, saith the LORD, that use their tongues, and say, He saith. 23:32 Behold, I [am] against them that prophesy false dreams, saith the LORD, and do tell them, and cause my people to err by their lies, and by their lightness; yet I sent them not, nor commanded them: therefore they shall not profit this people at all, saith the LORD. 23:33 And when this people, or the prophet, or a priest, shall ask thee, saying, What [is] the burden of the LORD? thou shalt then say unto them, What burden? I will even forsake you, saith the LORD.
Jeremiah 29:7 And seek the peace of the city whither I have caused you to be carried away captives, and pray unto the LORD for it: for in the peace thereof shall ye have peace. 29:8 For thus saith the LORD of hosts, the God of Israel; Let not your prophets and your diviners, that [be] in the midst of you, deceive you, neither hearken to your dreams which ye cause to be dreamed.
A man in the garage aid, "You look ktired." I replied, "I hage nothing to do, and went into a different garage that had an inner wall with a gate that was blue.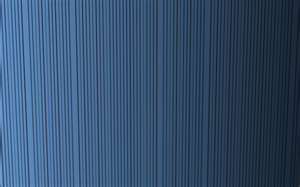 THE BLUE WALL http://www.youtube.com/watch?v=AV-HlBCmnDY&feature=rellist&playnext=1&list=PL7EC45212E78D22E2
One had to get down on our knees and crawl under the gate. I said "this is ridiculous and took down the gate and the wall.
outside the wall: http://www.youtube.com/watch?v=AV-HlBCmnDY&feature=rellist&playnext=1&list=PL7EC45212E78D22E2
Then a mechanical airplane came into the garage. It was green and it ws following me around. I looked to see if I was wearng anything green that was attracting the plane to me and I ddin't see anything on me that was green..
My brother Martim (means warrior of Mars)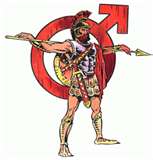 came into the garage and grabbed the airplane out of the air and said, "This isi Malkuth" (Earth-plane) _ and this is scoth. I should find some blue paint and paint people BLUE so they can brathe it in." (breathing in the color blue takes away pain in the body)
SCOTH MEANS: COVERING UP SOMETHING -
WE NOTICED THAT MARS ISI THE 5TH SPHERE ON THE TREE OF LIFE - BY THE NAME: JUDGMENT!!!http://search.yahoo.com/search;_ylt=A0oGdVAnwTVPYgsAwvJXNyoA?p=2012%20OLYMPICS%20DANGER&fr2=sb-top&fr=slv8-att
VIDEO: THE 2012 OLYMPICS IN LONDON? http://www.youtube.com/watch?v=AV-HlBCmnDY&feature=rellist&playnext=1&list=PL7EC45212E78D22E2
VIDEO OF LONDON OLYMPICS http://www.youtube.com/watch?v=bY0GAsQXskY
SECURITY IS ALREADY TESTING FAKE BOMBERS AND FAKE BOMBS
http://search.yahoo.com/search;_ylt=A0oGdVAnwTVPYgsAwvJXNyoA?p=2012%20OLYMPICS%20DANGER&fr2=sb-top&fr=slv8-att
FROM JOE MASON 2-10-12
Here's the quotes and link relating to your dream of the covering and Malkut --
<< While all 32 paths originate in Keter, they cannot be comprehended on that inscrutable plane. Instead, the Soul dimension enables the paths to be experienced by replicating all 32 of them within Malkut, which is the plane of manifestation. >>
[skip]
<< The Tree of Life can only direct the development of the material Universe by virtue of its fruit. That fruit, we know, consists of the Souls which "hang" from the Tree. These Souls are conceived by the Male-Female intercourse at the level of the Father and Mother, who are the Personifications of Chochmah/Wisdom and Binah/Understanding. The Kabbalah calls
this level of the Soul Neshamah, which means "breath".
Below this plane, the intercourse of the Son and his Bride impart motion to the Soul at the level of Ruach, the Spirit Wind. We recall that the Son, Zer Anpin, is a composite Body consisting of Six Sephira: Chesed/Mercy, Gevurah/Judgment, Tipheret/Beauty, Netzach/Victory, Hod/Splendor, and Yesod/Foundation. Finally, the Bride herself personifies
Malkut
, the Womb wherein the Soul comes to rest at the level Nephesh. >>
10-31-14 DREAM I was at home somewhere and my husband was bringing the new church preacher and his wife over to visit.
I felt very inadquate to meet people like that.
When they came in, no one smiled, just meekly walked in, and when they shook hands it was just with the fingertips and very limp.
The wife was a little plump and wore a white off the shoulder strapless dress with a heart shaped bodice held in that shape with wire to hold it up.
The man I thought was the maintenance man sat next to me on the sofa was very good looking like a TV character I've seen.
The preacher was a very small man, omly about 5 feet tall. His wife, wearing high heeled shoes wass taller than him.
Once they all sat down I didn't feel at all inadequate anymore.
My husband had a 4 x 4 inch box with him that was bright red and was full of prayer leaflets.
The box spilled a few of these leaflets out, and when I looked at them, I saw that each one was different, so nothing had to be memorized. Everything was all written out in advance just to be picked up and read to the others.
I had worried in advance for no reason.
Joe Mason explained that the preacher and his bride was the ZER AN PIN
[skip]
<< As we've noted previously, the eighth Edomite King is meant to be a prototype of the Messiah. His name, Hadar, meaning "Beauty", identifies him with the Sephirah Tipheret, which is the Heart of the supernal Body of Man, Zer Anpin. While no queens are mentioned in connection with his seven defunct predecessors, Hadar is accounted as having a wife named Mehetabel, signifying one "rectified by God". Rectification, of course, points us back in the direction of the Covenant of Circumcision, the ritual excision of the false covering that obscures the Divine Image in Man. The rite of Circumcision was given to Abraham in order to remove the obstruction, created by the Sin of our First Parents, to the River carrying the "gold" of Righteous Souls into Malkut's Garden of incarnation. This explains the name of Queen Mehetabel's grandmother, Mey Zahab — literally, the "Waters of Gold". >>

*********