updated 8-7-09

POSITIVE CO-CREATION

HAPPY DAYS
FROM
DEE AND JOE
JOE AND DEE

You are a flower, a very lovely flower. The sun is bright and
warm and glowing and you are blooming. Because you are a
flower, you exist in the natural world of abundance and glory.
And the sun glows upon you and you open your petals.
Seth - 1972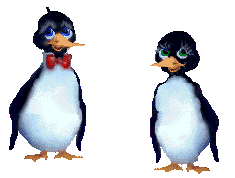 On the Sunny Side Of The Street
Grab your coat and get your hat, leave your worry at the doorstep
Just direct your feet to the sunny side of the street
Can't you hear that pitter pat and that happy tune is your step
Life can be so sweet on the sunny side of the street
THE SUNNY SIDE OF THE STREET
The music for this page was discontinued so you can listen to the Abraham-Hicks mp3 lectures which are the reason this page came about in the first place.
The music 'The Sunny Side of the Street' was brought forth by a series of miracles that prove that Positive Co-creation works. During the past seven years, Joe and Dee lived alone, determined to pursue spiritual paths which didn't leave any room for personal lives like other people had.
In 1997, the first miracle occurred. Dee suddenly felt the need to share her life with a male partner. It was a feeling that came overnight after a dream.
Joe likewise had suddenly decided he didn't want to be alone either and sought out a female partner despite the fact that he felt she would have to just sit and watch perhaps while he did his research work on a large spiritual project which he knew would be unfair to any woman to endure.
The morning that Dee felt the need to be with a male partner, she looked up at the ceiling and told the Universe to bring her a man who would be a total partner, not only in a physical way but in a spiritual way as well, one who would help her achieve her spiritual goals.
The next day, only 24 hours later, being a Saturday, Dee spent some time on the computer on AOL, reading and responding to e-mail, when she received a chat message requesting her presence at a special chat with a person who didn't have regular AOL access. Dee decided to see what it was all about and on that chat is where Dee and Joe met. This was on the first Saturday of July, 1997.
Joe remembered Dee's name from a previous e-mail, but Dee did not. Joe IMd Dee immediately to introduce himself and ask if she remembered him. Dee said she was a BIG dreamer and Joe said was researching dreams. Joe and Dee hit it off really well, and within moments, Dee knew that this was the man who had been sent to her.
It was only a matter of days that Joe knew too that Dee was the woman for his life partner.
There was a problem, a BIG problem. Joe lived in California and Dee lived in Wisconsin. That was no real problem, just a small detail to work out. On September 19th, Joe's birthday, Joe flew to Milwaukee to get Dee and without even meeting previously in person, Dee moved to California to live with Joe and work on the DREAMS OF THE GREAT EARTH CHANGES with Dee as the web designer and BIG dreamer.
Ironically, Dee watched the tape of Abraham on December 26, 1996 on her birthday, and learned about positive co-creation, which is what brought Dee and Joe together forevermore. Joe learned aboutit from Seth teachings. See how great it works!!!
Joe had lived in a 8' x 8' room in a trailer, which was obviously not large enough for an added person, so Joe and Dee moved in with his wonderful and generous son T.J. who had a spare bedroom. Joe and Dee lived in a room of wall to wall books and computer equipment which most people would not be able to tolerate, but Joe and Dee were oblivious to that. The most important thing was that they were together and working on their spiritual projects together. Not long thereafter, a four bedroom, 2 bath house with a fireplace became available for rent at an incredibly low rent price which would allow them to have meetings with other spiritual people.
In the meantime, through a series of dreams Dee had, she was led and directed day by day by spirit on what to put on the web site. On December 16, 1997, Dee had a dream which is documented on her dream journal pages, and I quote: "DREAM - I had a dream about a computer page. When the dream was complete, I consciously tried to send the finished page to Joe's computer. I was thinking, If Joe ever wakes up and remembers MY dream, it'll be a miracle."
The music you hear is that miracle in a series of miracles which prove that positive co-creation works. On February19, 1998, Joe woke up and heard his dream voice say, "Put the music, 'On The Sunny Side of The Street' on your Positive Co-creation page." Joe and Dee were excited to hear that Joe had a dream voice message about the web site as this was his first web-site oriented dream. All the previous web-site dreams had been Dee's dreams.
Joe searched the internet to find the music and the words to the song while Dee was working on a project to show how people were led by God through dreams and visions on a Bible Quotation basis which will be uploaded to the site also.
Dee became very tired after Joe left for work and went back to bed to take a nap. When Dee woke up and lay there recalling her dreams in order to write them down, she heard a loud beep in her left ear. Quietly, Dee waited for a message to come through. Then she heard a beautiful chord of music, which was followed by a visual film of a street scene where a beam of sunlight came down to shine on one side of the street while the remainder of the world remained dark.
And thus you hear "ON THE SUNNY SIDE OF THE STREET" while you read these words and scan the following Positive Co-creation links, put there because Dee saw a video of ABRAHAM channeled by Esther Hicks and how positive co-creation works in ones life. She saw that film on December 26th, 1996, her birthday. She made her list of goals that day and they are ALL coming true by using positive co-creation. In fact, they are BETTER than she set for her goals.
Now, she lives and works with the most wonderful man in the world, in her opinion. Joe had long been a student of the Seth teachings which teaches positive co-creation also. Joe and Dee happily present this music and these words for you to join with them in POSITIVE CO-CREATION. Your joyous future depends on it
~~~~~~~~~~~~~~~~~~~~~
PROGRESS
5-24-03 - DREAM - I was the Manager of an apartment building. I was in love with the maintenance man who was Joe, but Joe and the other people in the dream looked vaguely like the characters from One Life to Live TV show.
The gist of the whole dream was about being in the right place at the right time, about living with love in the heart, wanting positive things to happen to people, and these things happened with little effort on anyone's part because they were also at the right place and at the right time also wanting good things to happen. It was like ''wishing' made things happen and they did - no matter what it was, as long as it was good for everyone.
There was a higher authority in the building and they were watching me to make sure I wasn't screwing up and doing wrong things which seemed a little unfair, but it kept me on my toes.
I woke up feeling a great deal of love and peace that everything was going well. .
Jerry and Esther Hicks introduced the Abraham message in 1986,
and since then, tens of thousands of people have shared the
"Abraham tapes" with each other. It's a message about experiencing
joy and well-being and creating the life you want. For some it's
self-help or answers to life's great questions. For others, it's simply
a way to feel good and allow the universe to provide all we desire.
Now you don't need a tape or CD. It's all here as free MP3 downloads.
Click To Listen

If you are trying to
drive a nail with a
marshmallow,
it doesn't help
to hit it harder!
"The more you resist something, the more you draw it to you."

BALANCE - PERPETUATING THE SELF - HEART TO HEART
BLUE: SPEAKS ON POSITIVE CO-CREATION
BUILD YOUR CONFIDENCE WITH THE CONFIDENCE COACH
DEPAK CHOPRA

DRUNVALO MELCHIZEDEK
Special Message - 1998 - 2012

HEARTSONG

I AM SHIELDED - POSITIVE FOCUS OF INTENTION
JUDGMENT - RESISTANCE TO CHANGE


LET THERE BE LIGHT - ALWAYS IN ALL WAYS
MARIANNE WILLIAMSON

NEGATIVE BALANCE - POSITIVE SELF-INTENTION


"Our essential belief is this: Whoever you are, you are worthy just because you are, and in a sense you already are whatever or whoever you'll ever be. Just by being alive and aware on this planet you are a "channeler". You channel human consciousness and spiritual energy. Your life is your "lightwork". You don't need to be or do anything special. You don't need to join or follow anyone or anything. Stay away from the temptations that would only enslave you (another traditional paradigm). What you need is the courage to be you, whoever you are, wherever you are, and whatever you are doing and trying to do as well you can."

WILLIE. "December 15th, 1911.

W. Stead, jun. My dearest Father. My birthday message is ever the same. 'Tis better on before. When I think of the ideas that I had of the life I am now living, when I was in the world in which you are, I marvel at the hopeless inadequacy of my dreams. The reality is so much, so very much greater than ever I imagined. You and I and all people that on earth do dwell, are too apt to imagine this life as only an extension of the old life. Everything is to be as it is, only more so. But everything is not as it was. It is a new life, the nature of which you cannot understand, although it is possible to explain something of it by analogy. Imagine yourself a caterpillar on a cabbage leaf. 'Things will be better on before you,' you say to the caterpillar. But what does ' better' mean to the caterpillar? More cabbages, ever more cabbages, and ever cabbages ; more sunshine, less rain, and no hungry birds to eat you up. All caterpillary ideas limited by the sensations and aspirations of a cabbage world. After a time the caterpillar becomes a butterfly. But how can the butterfly explain to the caterpillars the conditions of luis new life, the buoyancy of flight, the joy of love, the sweetness of the honey-flowers? These essentials of the new existence are incapable of being explained to the caterpillar mind, for the vocabulary of the cabbage would contain no words capable of conveying concepts entirely alien to the caterpillar's senses. So it is with me. I tell you it is better on before, always, and far better than I dreamed of. But when I come down to tell you wherein the betterness consists, I feel like the butterfly sitting by the caterpillar and endeavouring to explain what sight is' what light is, what flight is, wherein lies the joy of love."
.
SETH RELATED SITES
JANE ROBERTS DREAM
9-7-00 - DREAM - I was looking at lists of things that had already been done on a computer screen, looking at the links. Then when I came to the end of the list, there were like chapter titles of a book and I was trying to decide if it needed to be saved or not and left them there.
The scene changed and I was laying in bed with the covers over me except for my head, and an older man and a younger woman came in and stood around waiting for something that was going to happen. They went from window to window and then to a lamp which they turned on to see which would be the best light to look at something the man held in his hand written on paper. It seemed strange that they had come to town two days early and were just standing around in my bedroom.
A couple times, my children crawled into bed with me and snuggled under the warm blankets, but eventually, I had to get up and go do the laundry which was stacked in a corner.
I finally got up, and was trying to decide what to wear because I wanted to change the color of my clothes. I chose a green pair of slacks but there was a stain on the bottom of one leg so I couldn't wear that, so I stayed wearing what I had on until I could do the laundry.
While I was walking around, a very young girl looked at my closet doors and said she would like to build huge fish tanks there, but another man I couldn't see told her that the piping from the bathrooms was in the wrong place to do that.
The first young woman was then standing behind a counter like a perfume store clerk and I walked by and just said, "Hi!" I didn't notice if she replied.
I then went to a desk and was going through some records of old patterns and discovered that one had been destroyed and needed to be remade. It was for an impeller.
I then started to wake up and had a vision of a contract on white paper. I couldn't make out what the title was, but below it said, by Jane Roberts, November, 2000.
I woke up instantly, thinking ... "WOW!"
SPECIAL NOTE: Robert F. Butts passed away just
before 3 o'clock in the afternoon on Monday, May 26, 2008


Subj: Speaking of Jane Roberts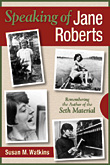 Date: 10/31/2000
From: Momentpointpress
To: Dee777
Hello,
I've just visited your web site and considering your subject matter I thought you and your audience might be interested in our latest title: SPEAKING OF JANE ROBERTS: Remembering the Author of the Seth Material by Susan M. Watkins.
Below is a description of the book and attached you'll find a graphic of the cover (you can also go to our web site and copy the cover graphic from our home page). If you find that you can use this information, great. If you'd like more information, please let me know. It's an exciting book about an exciting woman and we're thrilled to be getting the word out.
Sincerely,
Susan Ray
Moment Point Press
Susan@momentpoint.com
http://www.momentpoint.com
SPEAKING OF JANE ROBERTS by Susan M. Watkins
Jane Roberts was one of the most important psychics of the twentieth century. Over 7.5 million copies of her books have sold throughout the world. Now, SPEAKING OF JANE ROBERTS reveals the story of a woman as fascinating as the material she produced.
Susan Watkins and Jane Roberts were friends for sixteen years. Early on, Seth, the entity who spoke through Roberts, told the two women that they were counterparts, connected in this particular lifetime to work out some shared personal issues. In addition to being a compassionate and sometimes painfully honest look at Roberts' life---her difficult childhood, her constant questioning of psychic abilities and sources of creativity, her resistance to Seth's advice, her dramatic struggles with her health---SPEAKING OF JANE ROBERTS is also a beautiful and applicable illustration of the counterpart relationship. The connection that Watkins and Roberts shared reveals something important about the power and mystery of the connections we all share with the people closest to us.
Watkins also offers original insights into the process of channeling and addresses the question: Where is Seth now that Jane is no longer living?
SPEAKING OF JANE ROBERTS is available at your favorite online or local bookstore. You can also order it by visiting the publisher's web site at www.momentpoint.com or by calling directly at (800) 556-1828.
Lysa James, Marketing
Lysa@momentpoint.com
Moment Point Press, Inc.
PO Box 4549
Portsmouth, NH 03802-4549
(207) 438-9101
.
You create your own reality

JANE/SETH

It's not just actions that determine our reality,
it's our thoughts and beliefs. We have been
taught that things happen to us when in fact
they happen because of us. Many blame their
misfortunes on God, fate, and luck. If you
want to find the true master of your fate,
look no further than your own mirror.
SETH CARDS

Hi, my name is Joyce, I am the creator of The Seth deck,
which has the blessing of Rob Butts, and consists of 54
playing cards that contain quotes from some of the Jane
Roberts/Seth books. The deck price is $8 for twenty or
more and they're among the most interesting playing
cards around, I'm sure! If you are interested, please
reply by email at joydist@earthlink.net. Thanks!

You can also Inquire to:

Inquiries to: Joy Distributors
7001 E. 58th St.
Kansas City, MO 64129-2644

Joyce of Joy Distributors in Kansas City.
SPIRITUAL GROWTH - MYSTICISM AND HUMAN POTENTIAL
SPIRITWEB- WWW


STRATEGIES FOR CULTURAL CHANGE

The function of formal
religion is to perpetuate
the illusion that light may
be understood by the
blind. (Edward Britton)
THE DREAM - A GATHERING OF EQUALS
THE GLOBAL GATHERING 2000

NEW THE HEAVENS ANGELS NEW
IN SEARCH OF THE FUTURE MOVIE
THE PHYSICS OF CREATING A MAGICAL LIFE


NEPTUNE MOVES INTO AQUARIUS
JANUARY 29, 1998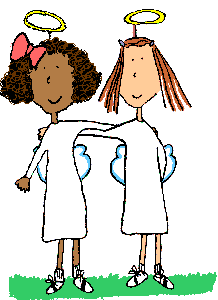 THANKS FOR BEING A FRIEND!

If you would like to ask questions, make comments, or add a link to this page, please e-mail to:dee777@aol.com