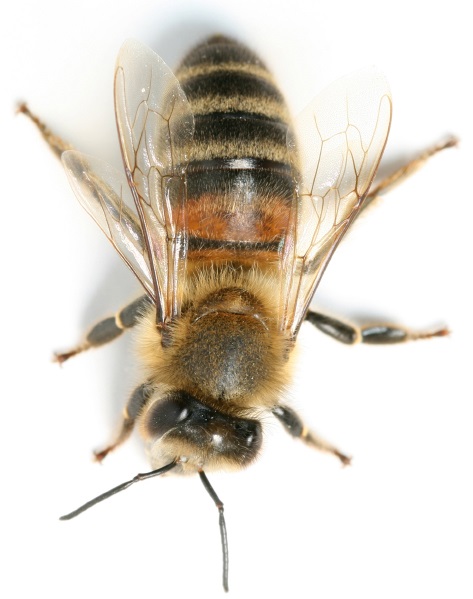 Dee Finney's blog
start date July 20, 2011
today's date April 22, 2014
page 669
TOPIC: SYMBOLISM OF THE HONEYBEE
I HAD TWO SEPARATE VISIONS OF A HONEY BEE COMING INTO THE TOP OF A WINDOW TODAY.
I ALMOST FELL TWICE TODAY AS WELL. ONCE WHEN THE BOTTOM HINGE OF A SCREEN DOOR CAME LOOSE FROM ITS MOORINGS, AND THE SECOND TIME WHEN MY FOOT CAME IN CONTACT WITH A BOOK. THE BOOK I TRIPPED OVER WAS TITLED THE RESTAURANT MANAGER'S HANDBOOK, AND IT'S REALLY A TOME.
I'M GOING TO MAKE THIS SIMPLE: A LIST OF BEE SYMBOLISM WEB SITES, SO YOU CAN CHOOSE FOR YOURSELF WHAT YOU WANT TO BELIEVE:
THE BEE I SAW IN BOTH CASES WAS THE BEE WAS COMING DOWN, NOT GOING UP.
Honeybee in Goddess Mythology