Dee Finney's blog

start date July 20, 2011

Today's date October 7, 2013

page 575

TOPIC: JFK ASSASSINATION - 50 YEARS LATER

I have purchased many books and tapes about the JFK assassination because I can't forget that day.

That day was my husband's birthday, and I was watching TV with my three little boys on my lap (they were that little then) and when they announced that JFK had been shot and was dead, I sat there crying and my oldest boy (age 3) was asking me, "What's wrong Mommy?"

I can't ever forget that.

I've watched a film that said proved that JFK was shot by the driver of the car who turned around and shot him. I don't know how many times I watched that film. I could not see that happen even though the video maker showed it over and over and over.

JFK Assassination

Thanks to Jesse for speaking out. We need his voice in this world.

Hour 1

Hour 2

Hour 3

Hour 4





Here are some links from my 'conspiracy' page: http://www.greatdreams.com/consp.htm

Assassinations and Attempts in U.S. Since 1865

Lincoln, Abraham (President of U.S.): Shot April 14, 1865, in Washington, D.C., by John Wilkes Booth; died April 15.

Seward, William H. (Secretary of State): Escaped assassination (though injured) April 14, 1865, in Washington, D.C., by Lewis Powell (or Paine), accomplice of John Wilkes Booth.

Garfield, James A. (President of U.S.): Shot July 2, 1881, in Washington, D.C., by Charles J. Guiteau; died Sept. 19.

McKinley, William (President of U.S.): Shot Sept. 6, 1901, in Buffalo by Leon Czolgosz; died Sept. 14.

Roosevelt, Theodore (ex-President of U.S.): Escaped assassination (though shot) Oct. 14, 1912, in Milwaukee while campaigning for President.

Cermak, Anton J. (Mayor of Chicago): Shot Feb. 15, 1933, in Miami by Giuseppe Zangara, who attempted to assassinate Franklin D. Roosevelt; Cermak died March 6.

Roosevelt, Franklin D. (President-elect of U.S.): Escaped assassination unhurt Feb. 15, 1933, in Miami.

Long, Huey P. (U.S. Senator from Louisiana): Shot Sept. 8, 1935, in Baton Rouge by Dr. Carl A. Weiss; died Sept. 10.

Truman, Harry S. (President of U.S.): Escaped assassination unhurt Nov. 1, 1950, in Washington, D.C., as 2 Puerto Rican nationalists attempted to shoot their way into Blair House.

Kennedy, John F. (President of U.S.): Shot Nov. 22, 1963, in Dallas, Tex., allegedly by Lee Harvey Oswald; died same day. Injured was Gov. John B. Connally of Texas. Oswald was shot and killed two days later by Jack Ruby.

King, Martin Luther, Jr. (civil rights leader): Shot April 4, 1968, in Memphis by James Earl Ray; died same day.

Malcolm X, also known as El-Hajj Malik El-Shabazz (black activist): Shot and killed in a New York City auditorium; his killer(s) were never positively identified.

Kennedy, Robert F. (U.S. Senator from New York): Shot June 5, 1968, in Los Angeles by Sirhan Bishara Sirhan; died June 6.

Wallace, George C. (Governor of Alabama): Shot and critically wounded in assassination attempt May 15, 1972, at Laurel, Md., by Arthur Herman Bremer. Wallace paralyzed from waist down.

Ford, Gerald R. (President of U.S.): Escaped assassination attempt Sept. 5, 1975, in Sacramento, Calif., by Lynette Alice (Squeaky) Fromme, who pointed but did not fire .45-caliber pistol. Escaped assassination attempt in San Francisco, Calif., Sept. 22, 1975, by Sara Jane Moore, who fired one shot from a .38-caliber pistol that was deflected.

Jordan, Vernon E., Jr. (civil rights leader): Shot and critically wounded in assassination attempt May 29, 1980, in Fort Wayne, Ind.

Reagan, Ronald (President of U.S.): Shot in left lung in Washington by John W. Hinckley, Jr., on March 30, 1981; three others also wounded.

Some others have been deamed suicides and should be questioned !!!!

Others have been called accidents and should be questioned !!!!


• NARA Search
National Archives Search Page

NOTE: 10-17-12 - HERE IS A LINK TO THE FULL MOVIE SHOWING THAT THE ZAPRUDER FILM WAS FAKED AND SO WAS MUCH OF THE EVIDENCE, INCLUDING THE CLOTHING AND BULLET HOLES OF KENNEDY

http://www.imdb.com/video/wab/vi356688665/



THE WEB SITE:

http://mygodimhit.com/



NOTE: 12-11-08


Anomalies suggested by

Author Brian David Andersen
in his e-book - "My God I'm Hit" show that President Kennedy was never assassinated -
- a substitute body was in the trunk and Kennedy - after
being shot in the right shoulder, and Greer - after setting


off a fireworks in the car to simulate brain tissue spraying
behind the car - the authorities in charge of what was taking place took JFK to Russia to a special camp where he underwent therapeutic LSD treatments.

The reader gets to see testimony from a variety of witnesses. Andersen presents "evidence" to prove his theories as if he were a lawyer with the job of proving Kennedy did not die by the hands of Lee Harvey Oswald, but rather abdicated the office of President to live the rest of his life in secret in Russia. The reader is to make up his own mind -- guided by Andersen's interpretation of events -- as to whether or not JFK truly died in Dallas.

Why would JFK abdicate? According to Andersen, there are many, many reasons that include:
• 1) JFK's health. He had Addison's disease, old injuries, incurable VD, prescription and non-prescription drug addictions.
• 2) "By 1960, the United States of America was ruled and operated by a committee not elected or known by the citizenry."
• 3) Jackie was having an affair with Aristotle Onassis.
• 4) JFK was having his own affairs -- with Florence Pritchett and Mary Pinochet (who got him hooked on LSD).
• 5) Something about Cardinal Spellman, who was indoctrinated by the "Black Pope" rather than the one in Rome. Andersen keeps stating for the juror to "look it up" rather than give background on things the juror might not already know about.
• 6) Joseph Kennedy, JFK's father, called in favors to get his son elected, and JFK didn't feel he truly deserved the office.
• 7) LBJ
• 8) The "Powers-That-Be" knew JFK was about to address concerns with fluoridating water that would impact certain corporate profits.
• 9) JFK wanted out of the public scene "in the worst way by any means possible."
• 10) JFK knew the upcoming moon landings were going to be faked and didn't want to be associated with this lie.
• 11) The "Powers-That-Be" were pissed at JFK for signing "Executive Order 11110 that returned the power of creating money to the U.S. Treasury Department." This would take power back from the Federal Reserve System a "private, for profit, central banking corporation owned by a cartel of private banks."

There were many conspiracy theories mentioned in this book. The captain of the Titanic sank the ship on purpose. The Twin Towers were brought down by explosives set by the United States government. Even The X-Files gets a nod.

Andersen contradicts himself as he presented "evidence." For example, he talks about the "fake" Zapruder film and shows pictures from that film where he says the Stemmons Freeway sign was drawn in by Hollywood artists. Yet, he later has a picture taken by Hugh Betzner Jr., taken from across the street, that shows Zapruder while he was filming on abdication day. The Stemmons Freeway sign is seen and would have been in the path of Zapruder's filming as the Kennedy car passed.

Andersen makes statements of fact that may or may not be the case. Example: "The criminal omission and failure of not creating crime scenes are hard, absolute, concrete and undeniable proof a conspiracy took place in Dallas before and after JFK arrived and departed Texas for the last time." Andersen may be right. Or, maybe it is simply proof of an incompetent police department suffering the same shock as the rest of the American public.

By the end of that fateful episode in history, there were two fake dead bodies, according to Andersen -- one for JFK, one for Oswald. The Z-film was faked by animators. Doctors were involved at the hospital. The Vatican and the Black Pope were involved. The CIA was involved. The conspiracy was huge! And everybody kept their mouths shut for fear of being killed for real. To quote from the book, "Eliminate the far-fetched, crazy and impossible and what remains is the truth however improbable." Whether there was a conspiracy or not on some level remains open.

Regardless of how good (or bad) his ideas about the Kennedy assassination may be, it was not convincing that he proved his case -- even with what Andersen calls the "Rosetta Stone" of this investigation -- the diary of eyewitness June Dishong. I am only one jury member, however. He just very well might convince you.

Excerpted
from: http://www.rambles.net/anderson_hit07.html

ZAPUDER films: see the assassination for yourself
http://www.youtube.com/watch?v=Gnermyg8a20&NR=1

http://www.larry-hancock.com/ Someone would have Talked!
Rethinking Chomsky
JFK Assassination: Articles by Grover Proctor
JFK Assassination Web Sites
JFK LANCER LINKS
The President John F. Kennedy Assassination
Records Collection
Kudos for Deep Politics and the Death of JFK
Recommended Books On the Kennedy (JFK) Assassination
JFK FILES: JFK Assassination Resources
JFK Assassination Homepage
JFK Lancer: What's New
Who 2: John F. Kennedy Profile
JFK Lancer: Educational Links
The Smoking Gun: A Dark Day In Dallas
JFK -- The Assassination Movie
JFK Assassination FAQ #19
The Men On The Sixth Floor
Welcome to My John F. Kennedy Homepage
Kennedy Assassination Chronicles
JFK:MURDER IN THE STREETS
LBJ in the Oval Office
JFK Lancer Contact
Lee Oswald: the Victim Game in the JFK assassination...
JFK Lancer Productions & Publications: Welcome
JFK Lancer November In Dallas

Homepage by John McAdams
Adams is a advocate of the other side
of the story: the lone assassin theory. John is
the warning voice to all researchers not to focprimarily
on a conspiracy.

November 22, 1963 - 35th anniversary
Lisa Pease's Real Historic Archives
transcripts of Radio Pacifica interviews with
assassination researcherS

Secrets of Homicide: The JFK Assassination
Motion geometry from the Zapruder film is applied
to a full-scale model of Dealey Plaza."

The Nook of Electic Inquiry
consists of database material concerning the
Warren Commission's investigation

The Gerald Posner Page
Gerald Posner has written the controversial book
"Case closed".

JFK / Deep Politics Quarterly
dedicated to the ongoing study of the assassination
of President Kennedy and related topics of
intelligence operations, other assassinations and
parapolitics.

The Kennedy Assassination Home Page

Assassination Records Review Board Testimony

Kennedy Assassination Home Page Index

Lancer Awards and Tips
Lancer Weblinks.html

Assassination Photo Gallery

Best of Kennedy Assassination Web Sites

A Few Good Men

Lancer News Exchange

The British Research Group Homepage

TWILIGHTS LAST GLEAMING
JOHN F KENNEDY CONNECTION TO THE IRAQ WAR
Zapruder's Camera Shows JFK Assassination
JFK's Security Agents Go On Record
JFK Murder Mysteries Vs. 911: Similarities and Lack of security cameras
Public Surveillance: Would it have saved the President?
Types of Evidence Most Available in JFK Assassination: Direct Security vs. Direct Testimonials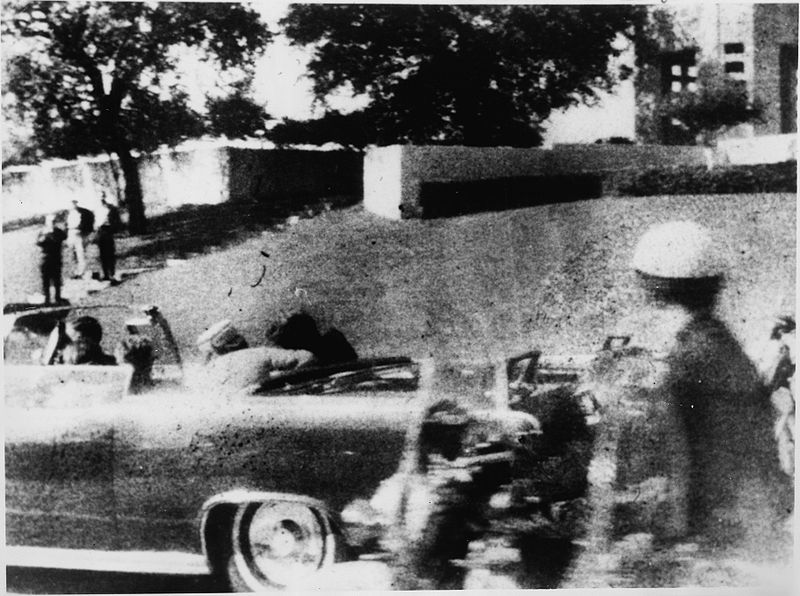 THIS IS THE FAMOUS BADGEMAN PHOTO BY MOORMAN
Badge Man is the name given to an unknown figure reputedly visible within the famous Mary Moorman photograph of the assassination of US President John F. Kennedy. Some researchers have theorized that this figure is an assassin firing a weapon at the President from the area of the grassy knoll in Dealey Plaza. An alleged muzzle flash obscures much of the detail, but "Badge Man" has nonetheless been described as a person wearing some kind of police uniform – the moniker itself derives from a bright spot on the chest, said to resemble a gleaming badge.
Speculation about the "Badge Man" figure helped fuel conspiracy theories about a plot by members of theDallas Police Department to kill Kennedy. In response, abundant skeptics proposed numerous alternative interpretations of the image.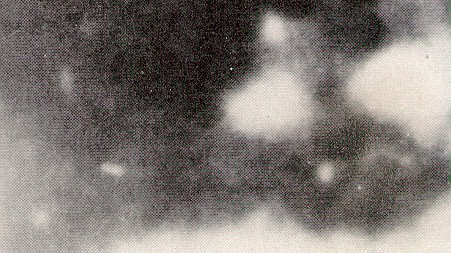 THIS IS THE CLEAREST BADGEMEN PHOTO I'VE EVER SEEN
Matrix: Assassination Conspiracies
Declassification and Security Advisory Panels
The Lighthouse Report

Conspired Conspiracies
It has information on UFO's, the JFK Assassination, The Philadelphia Experiment, and The Bermuda Triangle.
www.greatdreams.com/sacred/hanged-man.htm - Similarto THE NEXT POPE - THE ANTI-POPE - THE HANGED MAN

Sep 30, 2004 ... DEES DREAMS AND VISIONS - JFK, JR. PLANE CRASH ... 1) I've been watching a literal pissing contest between the Queen of England and

www.greatdreams.com/UPS-terrorism-warning.htm - Similarto A WARNING OF TERRORISM - UPS TRUCKS

Aug 1, 2004 ... Another scare came when it seemed a suspicious package might be aboard a passenger jet that landed at JFK Airport with a fighter escort.

www.greatdreams.com/disaster-dreams.htm - Similarto EARTH DISASTERS DREAMS AND VISIONS - 1989 - 2003

Feb 25, 2004 ... Dreams the Seem to Point to the JFK, Jr. Plane Crash · Ominous Dream about Planes Crashing · OMINOUS PLANE CRASH DREAMS OF ...