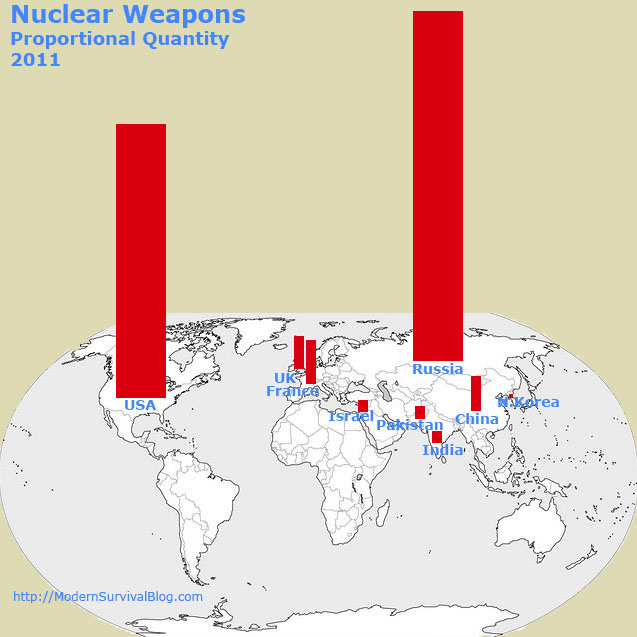 Dee Finney's blog
start date July 20, 2011
today's date 11-2-2013
page 587
TOPIC: WHERE ARE THE NUCLEAR WEAPONS OF THE WORLD?
NOTE: THIS IS AN OLD DREAM THAT I JUST NOW GOT AROUND TO TYPING. IT'S A GOOD TOPIC FOR THIS DAY AND AGE.
11-15-05 - DREAM - I was in a large apartment building and it was evening and I was starting a new job as Manager of the building at 8 a.m. the next morning.
My apartment was #211 and on the counter was a dish with a mound of turtle eggs that were about to hatch. The skin of the eggs was so thin, I could see the little turtles wriggling inside the eggs trying to pick their way out of the eggs and I saw that one turtle was actually backing out of its egg already and I needed to get water to these little guys quickly.
I went on an inspection tour of the building and got delayed by a woman who locked herself out of her apartment. I told her that I couldn't help her because I hadn't started my job yet so I didn't have the master keys to the building yet or to the office but would get them at 8 a.m.
She said that was okay. She had already broken into her apartment by taking the moldings off the door.
I asked her if she had an extra key inside her apartment and she said, "Yes!"
I said to her, "Then you can get me a key made for your apartment and then I'll have one for you if you lock yourself out of your apartment again. She said that was a good idea.
I left her then because I had to get back to my own apartment and get water to the turtles.
I hopped on the back of a vehicle that was standing on the back axle of a shopping cart and held onto the handle bar and the vehicle started going down a spiral tunnel which spiraled left.
As soon as I got into the tunnel I saw it was dark inside, the woman ahead of me hopped off her vehicle and stopped.
I made a sharp right hand turn and went through a doorway into a well lighted building like a mall.
It was like going into another dimension and my job here was to find the nuclear weapon and where they were being stored.
The first shop inside the mall, there was a man sitting on a chair that was tilted back somewhat with his feet propped up on a counter. He was selling fresh fruits and vegetables.
He had black hair and a bushy mustache and looked friendly enough. I was his only customer and the other woman had stayed in the dark tunnel and hadn't yet come through that dimensional doorway.
i had seen her in my headlights very well. She was thin with long black hair, wearing a sky blue dress and I knew she was evil.
I decided I would buy one nectarine from this man's shop and then I had to be on my way to find the nuclear weapons of the world.
I opened my eyes and it was 7:11 a.m.
Total Inventory of World Nuclear Weapons Stockpile
The image above is a proportional visualization of the total number of nuclear weapons stockpiled by each country of the world. While it may appear that the U.S. and Russia stockpile the vast majority of nukes (which they do), any single one nuclear weapon from any country would turn the world upside down in an instant. The world map does present an interesting visualization.

The following is a nuclear weapons country list of the total number of strategic and non-strategic nuclear weapons in their inventory, as best can be determined.

What are strategic nuclear weapons?
An example of strategic nuclear weapons are those with long range ballistic missiles, a nuclear weapon which is programmed primarily for employment against tactical targets in tactical military operations.

What are non-strategic nuclear weapons?
Non-strategic nuclear weapons typically refer to short-range weapons, including land-based missiles with a range of about 300 miles and air-and-sea launched weapons with a range of less than 400 miles.

12,000 (Russia)
9,400 (USA)
300 (France)
240 (China)
225 (UK)
90 (Pakistan)
80 (India)
80 (Israel)
10 (N. Korea)

The nuclear weapons data is primarily from reports made by two experts, Hans Kristensen and Dr. Robert Norris, who have been publishing their findings in 'The Bulletin of the Atomic Scientists' and can be sourced in the following links.

Russian Nuclear Forces, 2010
U.S. Nuclear Forces, 2010
French Nuclear Forces, 2010
Chinese Nuclear Forces, 2010
British Nuclear Forces, 2010
Israeli Nuclear Forces, 2010
Pakistani Nuclear Forces, 2010
Indian Nuclear Forces, 2010


About Hans M. Kristensen
Director of the Nuclear Information Project at the Federation of American Scientists where he provides the public with analysis and background information about the status of nuclear forces and the role of nuclear weapons. He specializes in using the Freedom of Information Act (FOIA) in his research and is a frequent consultant to and is widely referenced in the news media on the role and status of nuclear weapons.

About Dr. Robert S. Norris
Senior research associate with NRDC in Washington, D.C. His principal areas of expertise include all aspects of the nuclear weapons programs of the United States, Soviet Union/Russia, Britain, France, China, India, Pakistan, Israel and North Korea.


SURVIVAL: http://www.greatdreams.com/survival.htm
BASIC SUPPLIES TO HAVE ON HAND AT ALL TIMES
http://www.greatdreams.com/basic.htm

PREVIOUS PAGES ABOUT NUCLEAR WEAPONS ON THIS SITE:

THIS IS WHERE I POST WHAT I'M DOING AND THINKING

BLOG INDEX 2011

BLOG INDEX 2012 - page 1

JANUARY THRU APRIL 2012

MAY THRU AUGUST 2012

SEPTEMBER THRU DECEMBER

BLOG INDEX 2013

BLOG INDEX - PAGE 2 - 2013

BLOG INDEX - PAGE 3 - 2013